WWE: The Top 5 People Responsible for the Kevin Nash Attack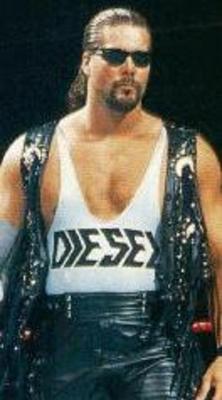 Kevin Nash is back.
Everyone knows that eventually he is going to get back in the ring and wrestle a match. It might even be against CM Punk instead of a tag team. Maybe due to his age might not be able to hang with a full 20 minutes bout.
Whatever the case he will get back in the ring and one thing is clear and that is his appearance on Raw has only left more questions and possible confusion.
Triple H claims he knew Nash would be there only as a guest and did not know about the attack that took place. Nash claims that he received a text that told him to stick the winner of the match and what happened to C.M Punk was strictly business.
It was not personal by any means. Punk smells that something is up and if what Nash said was true someone is lying. It could be Nash, it could be HHH, maybe neither of are lying and there is an underling factor to all of this.
Whatever the case may be only time will tell and right now there could be plenty of people who could have done this.
I will be counting down the top five people who may be responsible for this. Some may make sense, some may be far fetched. With the way WWE has been unpredictable as of late, anything could make sense.
Let the slideshow begin.
Stephanie Mcmahon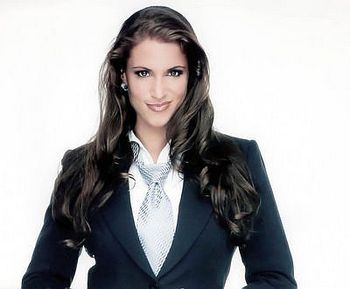 This is most logical and right now seems to be the best option.
She has been mad at Punk for......well, for a lot of things. He has embarrassed the boss, her father, got him off of RAW and has left HHH in charge.
To her this is a black mark for her family's legacy. Vince is a powerful man and for CM Punk to be able ti just suck the life and sanity out of him like he did is something she will not stand for.
We saw her at the PPV and at Raw talking to Punk. She told him what goes around comes around and implied he deserved everything that has happened to him to have the title taken from him.
She is the most obvious choice and a good direction for WWE to go in because now it cause conflict between her and HHH if he was not involved and found out she did this all on her own.
If that is the case, WWE television does not appear to going dull any time soon.
Triple H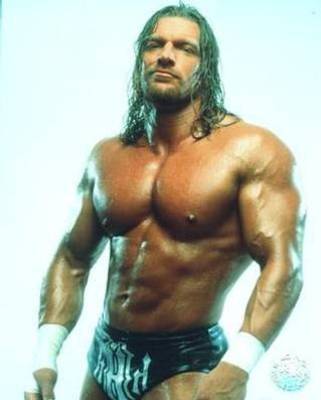 Right now it appears the HHH is not involved in this. But since when that has stopped us from thinking otherwise?
He claimed that he was not apart of running down Stone Cold back in the Attitude Era and look how that turned out. There have been many thing in WWE that HHH claimed he has no part of and it turned out to be the ladder in the long run.
How about that attack on Shawn Micheals in 2004? He went around threatening to beat the hell out of anyone in his path in order to find out who attacked Shawn so badly that it almost ended his comeback bid.
Only to find out it was him all along.
The good thing about those situations is it always lead to a feud that brought classic matches, incredible creative flow, and unforgettable moments.
There is a long list of reasons HHH would order the attack on C.M Punk. The short version is he wanted the title off of Punk because it is good for business. If that is the case, like I stated in the last slide, this will lead into something special and WWE television will bot go dull anytime soon.
Alberto Del Rio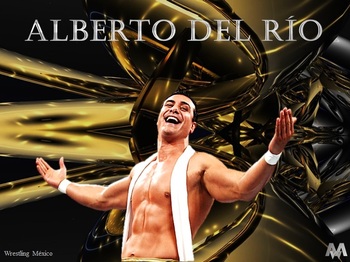 This would make a lot of sense as well. Think about it, he could have sent that text in order to trick Nash into thinking it was from HHH or Steph and thus creating the perfect opportunity to cash in for the title.
He did say in an interview the week of the PPV that he had planned to cash in at the PPV. This only lead to speculation that he said that in order to get people to think it, only not do it and confuse the IWC and the WWE roster.
He delivered on his word and is now the champion. If he did send that text to him what will happen in the long run with him? Right now it appears he will be the target of John Cena. Cena said he wants his title back and he is going to beat the hell out of Del Rio.
With him being preoccupied with that no one would suspect him having to do anything with it other than cashing in MITB. He has the most to gain and right now he has gained everything one person could.
It makes sense, would be a perfect fit, and is very logical.
The other option here is if Nash is secretly working as Alberto Del Rio's bodyguard.
That also makes sense because he has the money, he has the power and with Nash protecting him, who is going to stop him from having the title?
This could be a plan between the two to send everyone on a wild goose chase and in the mean time Del Rio is gaining all he could from this with Nash is taking care of C.M. Punk and the higher ups.
It makes sense, sounds perfect, it works.
John Cena
Now, right off the bat, this seems almost impossible. How could Cena do this when he lost the match because of his foot being on the rope and being a victim of a bad call? There is no way he would be able for him to text Kevin Nash and send him after Punk in a fit of rage.
He lost everything he could in this match and there is too little of time before he could arrange anything for it to happen. Besides, Nash himself said that he would stick the "winner" of the match and not C.M Punk only.
That would mean that John Cena himself would have been the victim and not Punk had he won.
Why is he up on this list if all of that is the case?
Simple, the entire ending of the match was planned to end that way.
At the PPV we saw Stephanie McMahon walk into John Cena's locker room and was not spoke about since. She could have sent the text to Kevin Nash and gone into the locker room and explained to John Cena what she had planned.
After explaining to him how the ending of the match would go she offers him to make sure he is the first in line to get a shot at whoever won the belt on RAW the next night since she knew Alberto Del Rio would not resist taking advantage of a laid out Punk. In exchange he would not say anything.
Punk would be too involved in who was responsible to care about his rematch clause. John Cena would get his shot at the title and possibly be champion again since he does not have to go through Punk.
Why would he agree to this? Because he knows that he could not beat C.M Punk.
He did not want to go through him anymore and knows that going through someone else would be easier. No one would suspect him since he is the good guy and would appear to be a victim of circumstance.
This makes Cena look completely clean when he is as deep in it as Stephanie McMahon. He gets what he wants, a chance to be on top again.
Sound too crazy?
With WWE being as unpredictable as they have been lately anything is not only possible but would be perfect sense in surprise, suspense, shock, and thriller.
Vince McMahon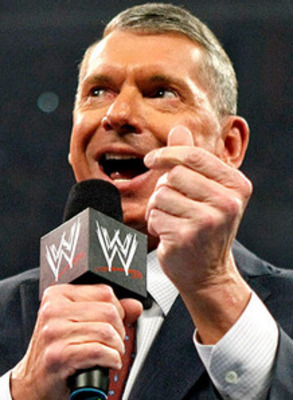 All because he is not involved in what goes on RAW does not mean he is not in charge of what happens.
It is as simple as this, Vince wanted revenge on Punk.
He tell's HHH to send Nash the ticket, he tell's Steph to send the text and to make sure John Cena agrees to the match ending, he makes sure that Del Rio will make sure he cash's in.
Right there, this entire situation is explained. All of this is to make sure C.M Punk gets the title off of him and on to Alberto Del Rio. If he was to lose to John Cena that would be even better for him.
He knows exactly how to make this happen and he is still in control of the company. Vince has done worse things in the past and something like this is no where near his out of the question zone.
All of the slides could be what is happen because Vince thought it all up and put it into motion. He does not care about the long run he just want's the title off of Punk and revenge for everything he has said and done to him.
It makes sense, it is a perfect fit, and most importantly it is Vince getting what he wants, unpredictable events, actions, and a storyline that would be unforgettable. If he is thinking long run as well the IWC knows this will last at least the next couple of months.
Now, tell me; does this NOT seem like something Vince would do?
Thanks for Reading!
Just one night is all i ask for..........
I hope everyone enjoyed this slideshow! It was fun to make and to think about all the possibles of this angle.
Please let me know your thoughts and opinions as well as what you think will happen in this angle! Check out my other articles and comment on those as well! I appreciate all the feedback i can get!
Thanks again!
-Peace!
Keep Reading