US Open Tennis: Five Men's Players Just Waiting to Break out at Flushing Meadows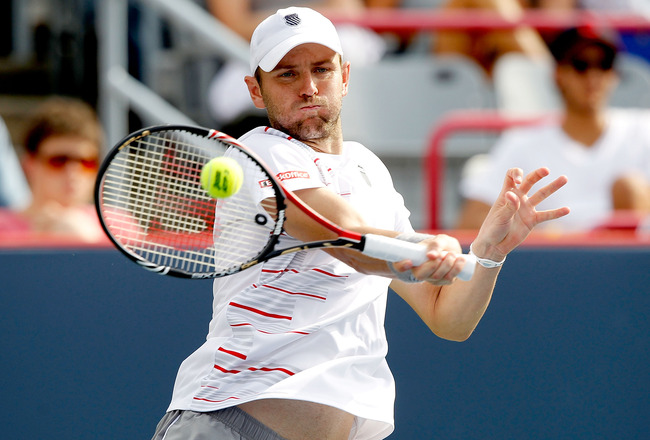 Matthew Stockman/Getty Images
The final Grand Slam of the year, the 2011 US Open, has main storylines that will range from Novak Djokovic attempting to continue his ridiculous run of form to Roger Federer hoping to return to form to Rafael Nadal probably being injured again.
But perhaps the more compelling stories will be in the players not expected to make a big splash at Flushing Meadows. Either they are yet unproven on the big stage but have shown promise or have had successful careers but have failed on the biggest stage.
Mardy Fish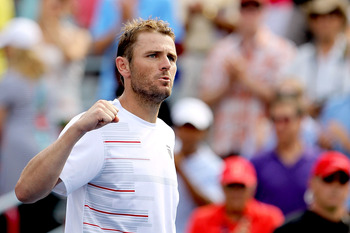 Matthew Stockman/Getty Images
Mardy Fish may be ranked seventh in the world and in April overtook Andy Roddick to be the highest-ranked American, but the 29-year-old has never proven himself in a Grand Slam.
He has reached the quarterfinals only three times—once each at the Australian Open, the US Open and Wimbledon earlier this year. His performance at the All England Club in 2011 was perhaps his best at a major event, and with him at his best on hard courts, he is well-poised to finally show what he can do on the biggest stage.
Andy Murray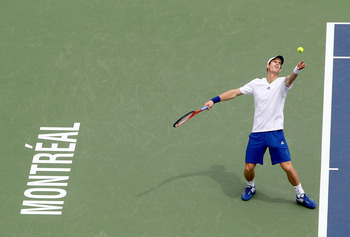 Matthew Stockman/Getty Images
Andy Murray does not really need to "break out." He has been in the Top 4 or 5 in the world for the last few years and has reached three Grand Slam finals. But the Scot has yet to fulfill the high expectations placed upon him and win a major tournament.
Feliciano Lopez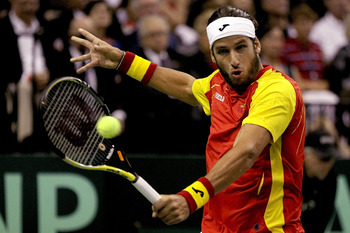 Matthew Stockman/Getty Images
Feliciano Lopez has only ever made it past the third round at a hard-court Grand Slam twice, both coming at the US Open. He has never made it to the quarterfinals.
Coming off what could be his best-ever performance at Wimbledon, though, he could be in the ascendancy.
Bernard Tomic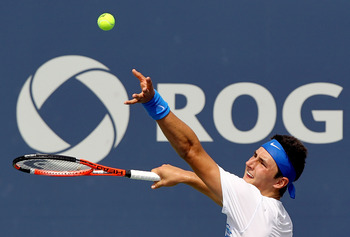 Matthew Stockman/Getty Images
Wimbledon 2011 was the first time Bernard Tomic reached past the third round at a Grand Slam, making it to the quarterfinals. The Australian only turned pro two years ago but has already reached as high as 61st in the world rankings.
He is in the midst of his best-ever year and could round it out with a solid performance at Flushing Meadows.
Gilles Muller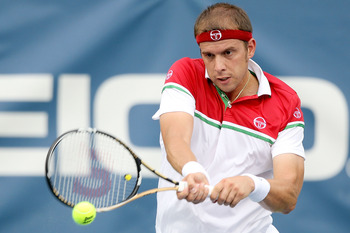 Matthew Stockman/Getty Images
Gilles Muller was once the junior US Open champ, but he has made the quarterfinals at the pro tournament just once—in 2008.
As a wild card, he had a good showing at Wimbledon and has bounced back somewhat to reclaim some of the form he showed back in 2005.
Keep Reading