Tennessee Titans Position Battles: Tight Ends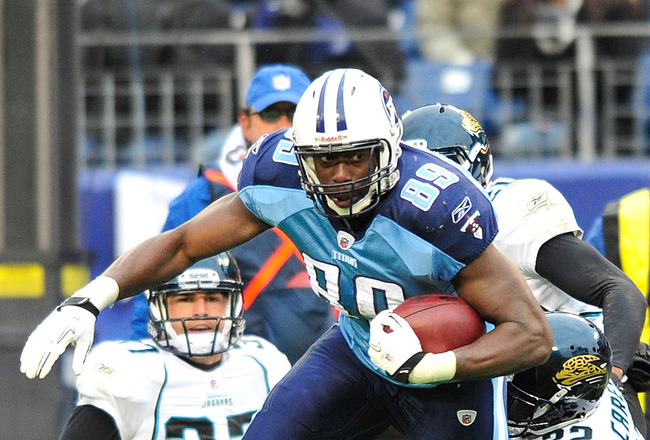 Grant Halverson/Getty Images
Titans Touchdown is going to do a series of articles focusing on the different position battles throughout the offseason. There is a lot less time this year for the coaches to figure it out, but that does not mean there will not be some good battles.
Today we will be looking at the tight ends.
There is usually one starting tight end and two or three backup tight ends. The Titans currently have five tight ends on the roster: Jared Cook, Riar Geer, Cameron Graham, Daniel Graham and Craig Stevens.
Jared Cook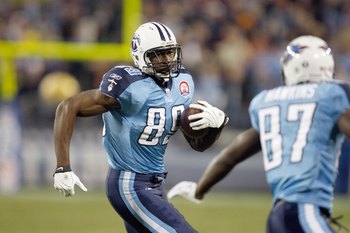 Streeter Lecka/Getty Images
Cook is a tight end who has not quite lived up to expectation when he was drafted in the third round two years ago. He has a rare combination of size and speed that makes him a matchup nightmare for opposing defenses.
Cook's biggest downfall is his blocking ability. In a run-based offense like the Titans', Cook will need to improve his blocking game before he can become an every-down tight end.
Riar Geer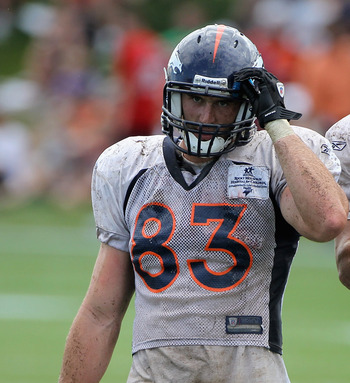 Doug Pensinger/Getty Images
Geer was an undrafted free agent who was picked up by the Broncos last year. When the Broncos dropped him from their practice squad, the Titans were quick to sign him.
Geer has looked really good in practice. He does a really good job of reading zone coverage and finding where to sit. Both Jake Locker and Rusty Smith felt very comfortable checking down to him. Geer is a long shot to make the team, but if he looks as good in preseason games as he has in practice, he may just be able to make it.
Cameron Graham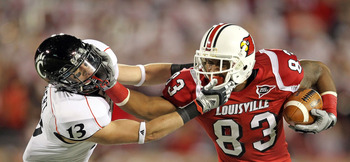 Andy Lyons/Getty Images
Graham is an undrafted free agent out of Louisville. Coming out of community college, Graham was rated the No. 1 tight end in the nation according to scout.com. He did no turn out to be that good in college, but was still one of the top ten tight ends in the Big East Conference.
He is a blocking tight end with the size to be effective in the red zone. Graham's best chance of making the team is through special teams.
Daniel Graham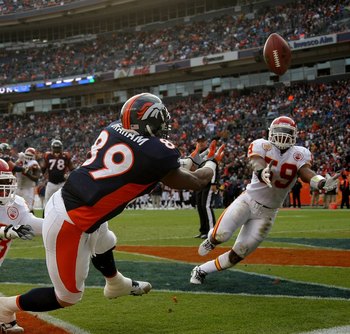 Doug Pensinger/Getty Images
Daniel Graham is a veteran in the league and has spent time with both the New England Patriots and the Denver Broncos. His veteran presence is going to be important in the development of the four other young tight ends on the team.
The Titans went out and got Graham in free agency this year, so it is very likely he will make the team, however, he may be used as a sub in short-yardage situation plays because of his blocking ability.
Craig Stevens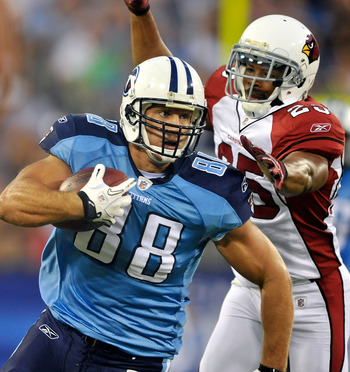 Grant Halverson/Getty Images
Stevens has come a long way since he was drafted by the Titans. He has always been a good blocking tight end, but now he is starting to become a good receiving tight end. If he continues to grow in this, he could become one of the best tight ends in the league.
The tight end position battle is one of the closest, and so Stevens will have to be his best in the preseason to win the job.
Who Will Start?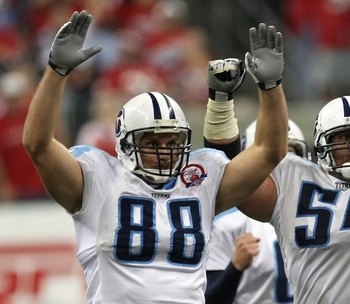 Stephen Dunn/Getty Images
While Stevens is currently listed as the starter on the Titans unofficial depth chart, Cook has had an incredible training camp. The experience of veteran Daniel Graham should hopefully help Cook's blocking game in which he could become the starter over Stevens.
Who Will Be Cut?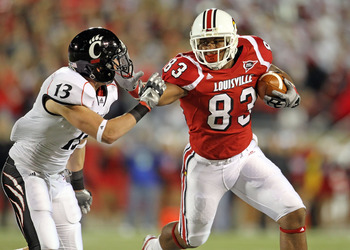 Andy Lyons/Getty Images
From watching Titans training camp, it looks like Daniel Graham Cook, and Stevens are all safe, which leaves Riar Geer and Cameron Graham fighting for the final possible spot on the team. The Titans may actually end up cutting both, but if they keep one I think it will be Geer.
Other Position Battles
Grant Halverson/Getty Images
Any position not covered above will be covered within the next two weeks. Check our position battle page for updates.
Keep Reading

Tennessee Titans: Like this team?