WWE Brewing Thoughts: SummerSlam 2011 Recap, Future Implications
August 15, 2011
The biggest WWE pay-per-view event outside of WrestleMania is in the books once again, and the shock that came from the main event wasn't who won or even who walked out of SummerSlam with the WWE Championship.
It was the unforeseen return of Kevin Nash, who shockingly attacked then-WWE Champion CM Punk after Punk controversially defeated John Cena for the Undisputed WWE Championship.
What does the future hold for Punk? Nash? Cena? Triple H? Or the new WWE Champion Alberto Del Rio?
There are plenty of questions that have been asked since SummerSlam concluded Sunday night. Answers begin to come Monday night, when Raw emanates from San Diego.
CM Punk's Road to Survivor Series Starts Monday
Ever since Triple H took over as the on-screen Chief Operating Officer of WWE, the barbs between he and CM Punk have flown rampantly through the WWE Universe.
A rumored showdown between the two has been slated for Survivor Series at Madison Square Garden, and it appears as though the ball has started to roll on a Punk-Triple H feud.
WWE's website is awash with conspiracy theories (has R-Truth been writing the headlines?) about a coup to get the strap onto Alberto Del Rio. Or away from CM Punk.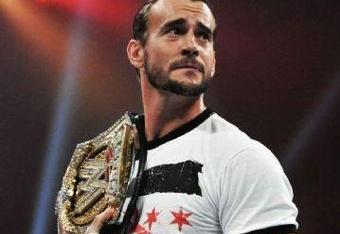 The attack of Kevin Nash plays perfectly into a potential scheme against the Second City Saint. Long ago, Triple H and Nash comprised part of the infamous Kliq, along with Sean Waltman, Scott Hall and Shawn Michaels.
Will The Kliq have its second coming with Triple H in charge of WWE's every-day operations? Don't be surprised. And don't be shocked if Waltman (who, along with Nash, is working very closely with character development in Florida Championship Wrestling) makes his on-screen return if WWE goes forward with a Kliq-related storyline.
With The Kliq potentially back together, CM Punk would be forced to fight the corporate-led stable on his own.
So, the corporate head of WWE is going to get a gang together to take on the anti-establishment, rebellious employee who calls it like it is?
Whether he likes it or not, Punk is being made into the second coming of "Stone Cold" Steve Austin. Punk's circumstances are different than Austin's, which means Punk can do exactly what he said he wants to do: Be CM Punk.
Cena's Immediate Future Hinges on Monday Night's WWE Title Match Winner
Don't look now, but we may see a WWE Championship picture without John Cena involved.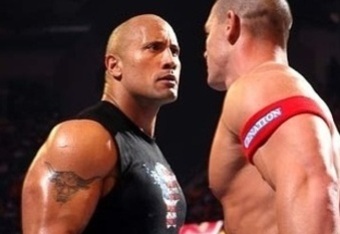 If Rey Mysterio pulls a CM Punk and walks out of his hometown with the WWE Championship Monday night, we may be in store for a Mysterio-Alberto Del Rio feud for the richest prize in pro wrestling.
But if Del Rio retains, SuperCena will likely fly in to save the day.
We all know Cena will be WWE Champion when WrestleMania time rolls around. His match with The Rock has been slated as a WWE Championship match since it was made this spring, and plans haven't appeared to change.
But will the title reigns of CM Punk, Alberto Del Rio, and Rey Mysterio all be compromised just so SuperCena can once again walk around with the monstrosity that is the current WWE Championship belt?
The remainder of our time before WrestleMania may mirror pro golf when Tiger Woods was in his prime. Back then, it was Tiger against The Field, and a smart man bet his money on Tiger being on top.
Now, John Cena is Tiger Woods. It's Cena versus The Field, and I wouldn't bet a whole lot of cash on the field right now.
The WWE Championship is Becoming a Hot Potato
Heading into this summer, there had only been four single-day title reigns in the nearly 50-year history of the WWE Championship.
If Rey Mysterio wins the WWE Championship Monday night, we will have had two single-day title reigns in the last month.
In fact, there has only been one WWE Championship reign to last more than 100 days since the beginning of 2009.
The belt is in danger of losing its meaning. When we have a new champion crowned every two or three months, we become desensitized to someone new winning the WWE Championship.
World championships have come to mean very little over the past decade, really. Ric Flair set the bar unfathomably high, winning 16 world championships in his illustrious career.
But that number is no longer unfathomably high and will likely be passed by at least two current WWE superstars.
Triple H is a 13-time world champion. Edge had 11 world championship reigns. Current World Heavyweight Champion Randy Orton just began his ninth world title reign. When John Cena wins the WWE Championship back, it will be his 12th world championship reign.
The two greatest superstars in WWE history, The Undertaker and Shawn Michaels, have a combined 11 world championship reigns.
Maybe some see the hot-potato world title pictures as a sign of the times, but is that really a good thing? It used to be a big deal when the world title changed hands. Now, it means little, especially when the same two or three superstars are winning it again and again.
Vince McMahon is worried about putting the strap on someone that isn't ready. If that's the case, is anyone new ever going to get a shot? The Miz hasn't sniffed the world title picture since dropping the WWE Championship in May.
The same goes for Sheamus, whose second run with the WWE Championship ended well over a year ago. God only knows when, and if, CM Punk will get another shot at the gold.
Here's hoping Alberto Del Rio carries the gold for a long time and proves to Vinny Mac that there are plenty of world champions on the WWE roster.