Miami Dolphins vs. Carolina Panthers: 6 Things We Want to See from the Dolphins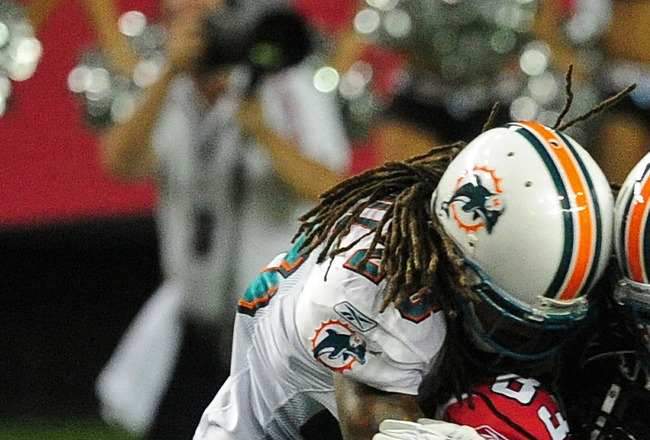 Scott Cunningham/Getty Images
The Miami Dolphins played the Atlanta Falcons last week in their preseason opener and won 28-23. Although they won, there were some negative things that Miami did during the game. The preseason is a time to work out the kinks, and Dolphins fans hope they can correct some of their mistakes this week.

This will also pit the first overall pick in this year's draft, Cam Newton, against the up and coming Miami defense.

This is the preseason, but there are many intriguing storylines to follow during this game.
More Phillip Livas Magic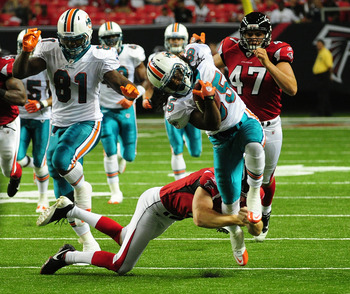 Scott Cunningham/Getty Images
Against the Falcons, Phillip Livas had a huge punt return for 75-yards. He showed tremendous speed and vision getting up the field.
He was also great on kickoff returns, taking three back for 84 yards. He would be one of the best, if not the best, return man in the NFL if he can keep up these stellar numbers.
This is also an interesting storyline because the Miami Dolphins acquired Reggie Bush in the offseason. Reggie hasn't had much NFL success stats-wise, but he has been a good return man. It will be interesting to see if the Dolphins decide to give Livas the return job this season.
Another Big Game from Roberto Wallace
Scott Cunningham/Getty Images
I think that Roberto Wallace is a great wide receiver in the making. Miami has been developing this kid, and I believe he will have a starting job as soon as next year.
Against the Falcons, he caught three balls for 60 yards, including a touchdown.
He has good size at 6'4" and has good speed as well. He doesn't have the best hands yet, but this is something that he's been working on.
Miami needs a solid No. 2 receiver.
Conventional wisdom says teams should have one speed receiver and one big-bodied, possession-type guy. Miami obviously has Brandon Marshall as their possession guy, but they don't really have a credible deep threat. I think that two good wide receivers can flourish despite their skill sets.
Davone Bess is better used as a slot receiver and is good in the middle of the field. Brian Hartline is an average player, and Clyde Gates is a year or two away. If Roberto Wallace can have a big preseason and an unforeseen injury occurs, I would like to see how he does as a starter.
Miles Austin and Steve Johnson are two examples of bench players working their way into the spotlight; maybe Roberto Wallace can be the next one.
Shut Down Defense from the First Unit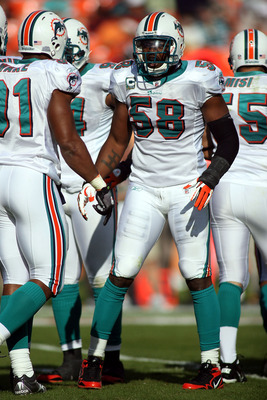 Marc Serota/Getty Images
Last week, the starting defense for the Dolphins played alright, but there were some negatives that they can improve on.
They allowed a touchdown with the full unit and then another touchdown with a handful of starters on the field.
This week, Dolphins fans want to see the shutdown defense they know the Dolphins can have. Atlanta has a good, proven offense. Carolina doesn't.
Mike Nolan won't want to show too much in the preseason, but I think that, with the talent that Miami has on D, it shouldn't be hard to shut down Cam Newton and the Panthers.
Good Play from 7th-Round-Pick Jimmy Wilson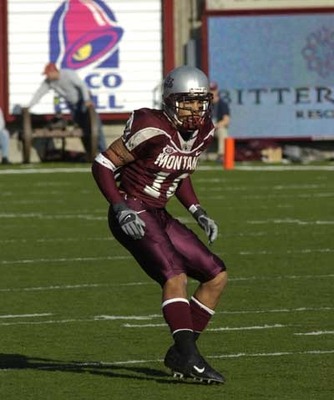 Jimmy Wilson was the Miami Dolphins seventh-round-pick from the University of Montana. He was a star in the making before an unfortunate accident derailed his football career.
Jimmy played great last week with five tackles and a sack.
Some experts are referring to this kid as the steal of the draft. He's a relentless hitter and has tremendous work ethic.
This week, 'Fins fans want to see more great play from the kid out of Montana.
A Better Running Attack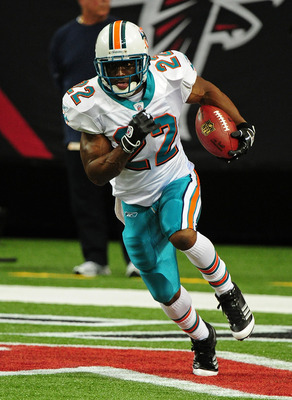 Scott Cunningham/Getty Images
Last week, Miami's running game was stagnant.
Daniel Thomas only managed five yards on four carries. I would personally like to see him break at least a few big runs this week.
Miami has been having trouble with their backup offensive line, and Jake Long is out. With that said, they should still be able to put something together against the Panthers defense.
Better Play from Chad Henne
Scott Cunningham/Getty Images
You knew it was coming; nobody can talk about the Dolphins play without mentioning the play of Chad Henne.
Chad Henne was bad last week: 4-of-8 with one touchdown and two interceptions.
One interception was a bad pass, but was Anthony Fasano's fault. The second interception was terrible. I will note that he rebounded quickly and threw a great touchdown to Brian Hartline.
Bad decision-making from Henne has hurt the Dolphins badly.
At some point in this preseason, Chad Henne has to have a big game. After fans at training camp chanted, "We want Orton" after every bad pass from Henne, his confidence is in the gutter.
Not only for the confidence of staff, payers and fans, Chad Henne needs a big game for himself. He needs to prove to himself that he can get it done and go into the regular season feeling good.
Keep Reading

Miami Dolphins: Like this team?