50 Sexy Celebrities We'd Love to See as Guest Octagon Girls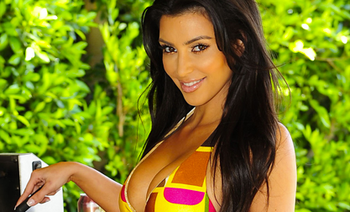 The Ultimate Fighting Championship is a rapidly expanding business and they are always looking for ways to bring in fans and, subsequently, make some more cash.
During live events, the UFC makes a point of giving celebrities in attendance a few seconds on air and fans are typically pleased to see that their favorite celebrities have the same love for mixed martial arts that they, themselves, harbor.
Running with that general concept, it seems to me that the UFC could probably build a great deal of hype around their events by bringing in some celebrities as guest octagon girls.
It would get people tuning in just to see their favorite celebs in a bikini and these new viewers could potentially become life-long fans of the sport, if they end up enjoying the event as a whole.
I recognize that it might be difficult to get celebrities interested in doing this—especially for not a lot of money—but it seems that the UFC is all about making the impossible happen these days.
Obviously, there are countless famous ladies we'd love to see strutting their stuff around the outside of the Octagon, but here's a sampling of some celebs it would be great to see as guest Octagon gals...
Caution: If you don't like to look at pretty ladies who aren't wearing a whole lot of clothing, this is the end of the road for you.
Cobie Smulders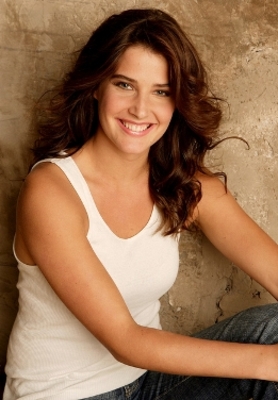 For those who don't know Cobie Smulders by name, she plays Robin Scherbatsky in the hit television comedy How I Met Your Mother.
Smulders isn't necessarily a huge celebrity, but she is definitely recognizable, and that makes her a solid candidate to be one of the first guest Octagon girls.
They don't want to bring in the A-listers right away because they might cost a lot of money and the UFC needs to make sure the strategy works before they sink a bunch of money into it.
Snooki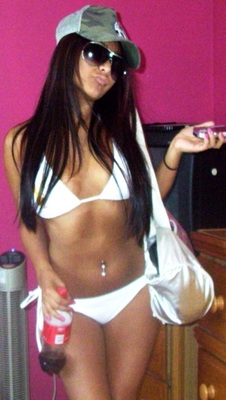 Alright, Snooki might not fit into the "sexy" column—at least, in my books—but she is definitely a celebrity.
Jersey Shore is one of the biggest television shows in North America right now and as much as I really, really hate the show and everyone in it, having Snooki as an Octagon girl would be huge for the UFC.
They could have the show's whole cast attend and cut to them throughout the night, cheering Snooks on and stuff. Fans of the show would eat it up.
Getting Snooki on for a card that UFC lightweight champion Frankie Edgar was headlining might be a good idea; he's from the Shore.
Naya Rivera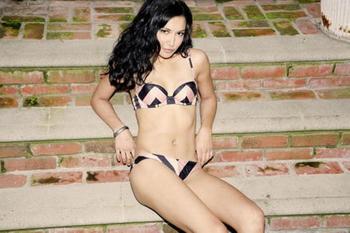 Continuing with the trend of television starts, Naya Rivera plays the character Santana on the hit show Glee.
The show is wildly popular right now; bringing her in would guarantee some big ratings.
Santana is one of the sassier and tougher-seeming characters on the show, so Naya would probably be the best choice of any of the young woman on Glee.
Britney Spears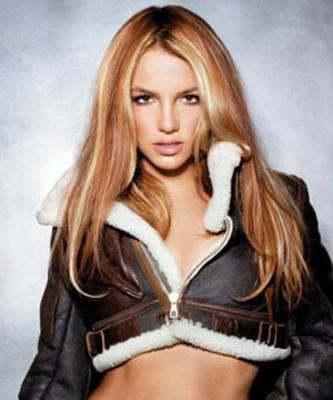 This one speaks for itself; Britney Spears is as incredibly famous as she is incredibly attractive.
I'm debating in my mind whether having regular, sexy Britney do the job would bring in the most viewers, or bald, unstable Britney.
What do you guys think?
Anna Kournikova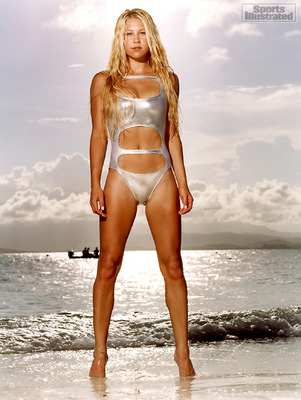 It might be difficult to get professional female athletes to do this job; it's hard to picture them willingly going from starring in one sport to essentially cheerleading in another.
That said, if a female athlete would take the position, renowned tennis player Anna Kournikova would be ideal.
She's already signed on to be a regular celebrity guest on The Biggest Loser, so it's clear she's not in a position to turn down jobs right now (I kid—good show).
Kaley Cuoco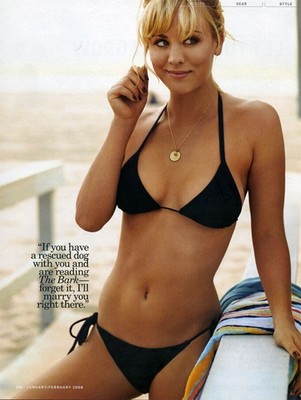 Kaley Cuoco plays a leading role in the popular television sitcom "The Big Bang Theory".
The UFC might do well to try and book her soon, as she's currently not a giant celebrity, but I think she's going to blow up over the next few years and start to land some big movie roles—Mila Kunis style.
Cameron Diaz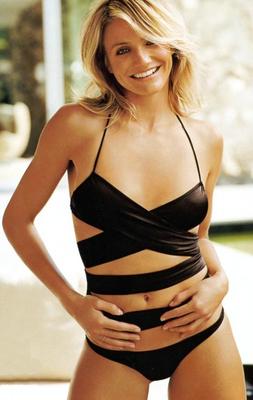 She may be one of the older ladies on this list, but Cameron Diaz still has it, believe me.
At 38 years old, this women is still capable of driving guys wild.
Don't believe me?
Check her out in "The Green Hornet" and "Bad Teacher".
Lyndsy Fonseca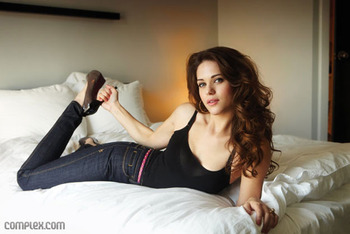 photo courtesy of complex.com
Lyndsy Fonseca is probably best known as the hot girl in the movie "Kick-ass".
Similar to Kaley Cuoco, she is sort of a minor celebrity that will likely gain a lot of popularity in the next few years.
Also similar to Cuoco, Lyndsy is all sorts of good looking.
Shakira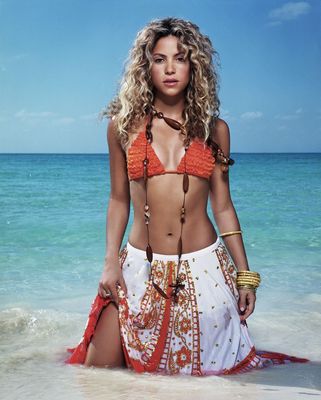 If Shakira agreed to belly dance between rounds, the UFC could make a bajillion dollars.
Lady Gaga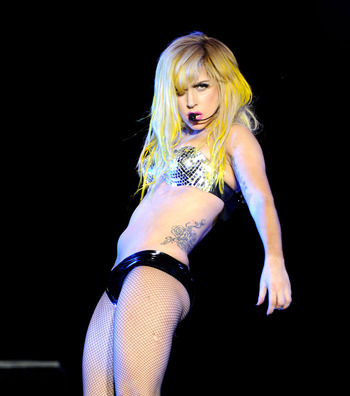 Pop sensation Lady Gaga has mastered the art of being famous; she's a genius when it comes to building hype and getting people to talk about her.
Gaga might actually be the most talked about celebrity in the world right now, so having her take part in a UFC event in pretty much any capacity would be huge for the promotion.
Unfortunately, she doesn't strike me as the type that would enjoy MMA.
Rihanna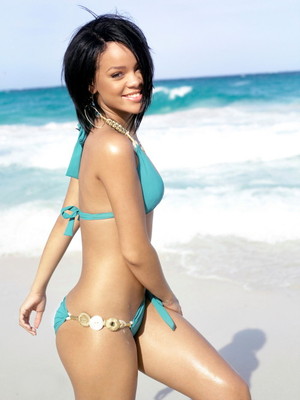 Most would have a hard time picturing Rihanna agreeing to be an Octagon girl, but she is a known philanthropist.
If her charitable attitude towards the needy transfers into all areas of her life, there's a good chance she might agree to help the UFC out by dawning a bikini and being an Octagon girl for a night.
Eva Mendes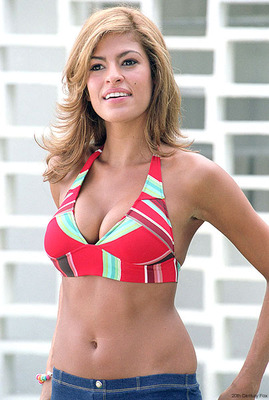 Eva Mendes is starting to get up there in age—by hot celebrity standards—but she just seems to be getting more attractive as time goes on.
Check her out in "The Other Guys," which was released in 2010; she's absolutely breathtaking.
The movie is pretty funny, also.
Kate Beckinsale
Kate Beckinsale has earned herself a reputation as a tough girl with her roles in movies like "Van Helsing" and the Underworld trilogy.
The tough girl image lends itself well to the sport of MMA.
Christina Hendricks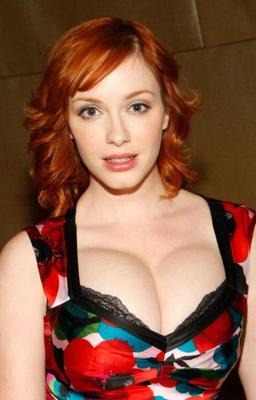 Christina Hendricks is well known for her role as Joan Holloway on the AMC smash hit "Mad Men".
Her character is a hardworking office manager and women everywhere admire and respect her because she basically portrays a business woman in a time where women in the workplace were treated poorly.
Men admire her too, but for different reasons.
Zoe Saldana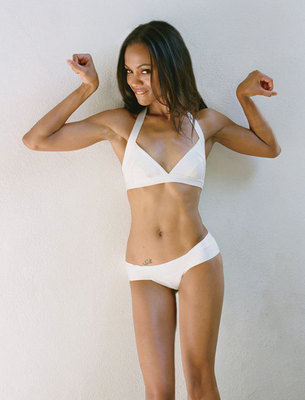 She was the blue chick in Avatar.
Enough said.
Rachel McAdams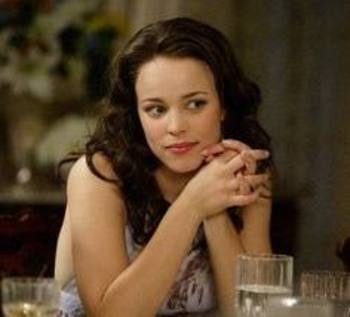 Rachel McAdams is probably more cute than she is sexy, but that's okay.
The way I see it, cute is kind of the same as sexy, just with added subtlety.
Zooey Deschanel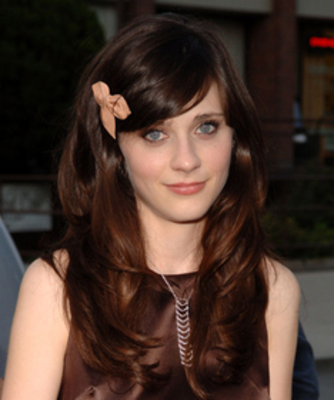 Speaking of cute...
Zooey Deschanel is the cutest girl in the whole world.
Angelina Jolie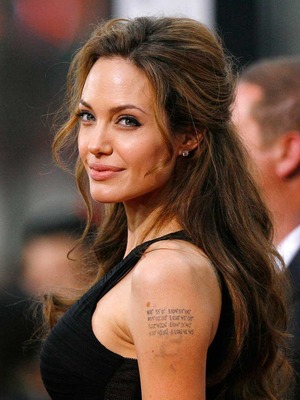 Angelina Jolie is so good looking that it's become boring to talk about how good looking she is.
Jolie is just a staple for any list of attractive women.
Straight up.
Emma Stone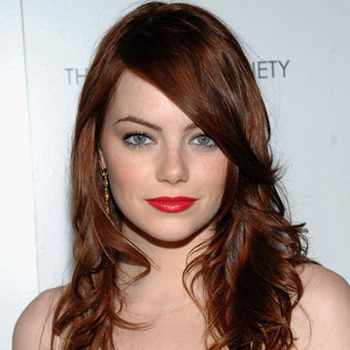 Apart from being utterly gorgeous, Emma Stone is a young woman who radiates personality.
It's always an awesome thing when a girl is not only good looking, but also awesome enough to hangout with the guys and fit in.
Stone seems like that kind of girl.
Jennifer Lopez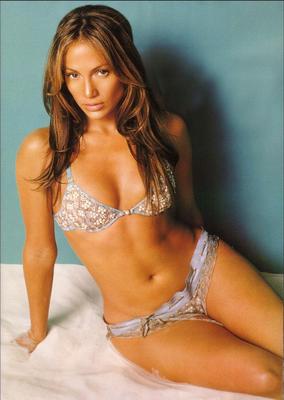 Jennifer Lopez makes the list based on butt alone.
Jennifer Hudson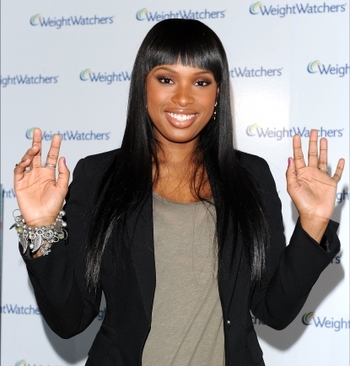 Jennifer Hudson went through a lot to lose all the weight she did.
Don't you think she'd like a chance to show off her more sleek figure?
Kate Winslet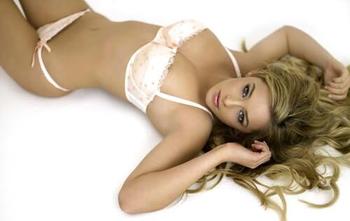 You know tons of people would buy a pay-per-view just to see "the Titanic chick" as an Octagon girl.
Taylor Swift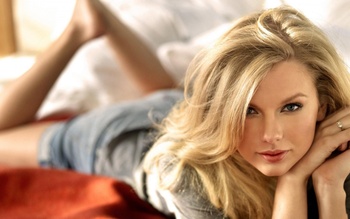 Taylor Swift is an old-fashioned country gal.
Apart from being an Octagon girl, she could probably accompany Matt Hughes to the cage.
Halle Berry
Halle Barry was a Bond girl.
Any woman good enough for the suavest man alive, James Bond, is good enough for this list.
Lucy Liu
Lucy Liu looks incredible for a 42-year old woman.
To me, she's just the right combination of sexy and cute.
If you don't get what I mean by that, watch the movie "Lucky Number Slevin."
If you do get what I mean by that, watch the movie "Lucky Number Slevin."
Good movie.
Megan Fox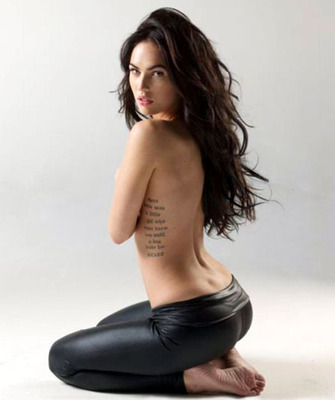 As much as I dislike her as a person, Megan Fox is easily one the most attractive people on the planet.
Apparently she has toe-thumbs, though. That's kind of gross.
Trish Stratus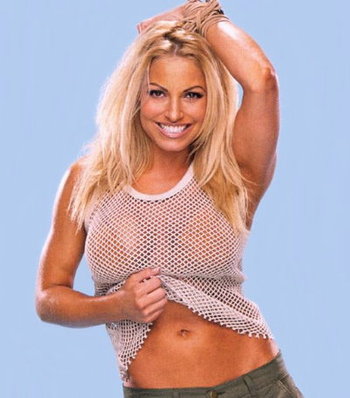 A little bit of old school WWE for y'all.
I am a firm believer that there is no woman more attractive than a prime Trish Stratus.
Stacy Keibler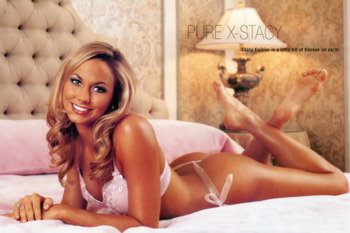 I'll let the picture do the talking for this one.
Do you guys think that people ever called Stacy Keibler "The Keibler Elf?"
You know, to make fun of how tall she is?
Just a thought.
Brooke Hogan
I think Brooke Hogan is definitely more than pretty enough to be an Octagon girl.
But don't tell her ex-wrestling superstar daddy, Hulk Hogan, brothers!
Lest he run wild on me, or whatever.
Jessica Biel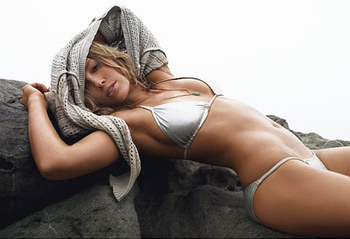 Have you ever looked at yourself in the mirror and thought, "Wow, I might actually be better looking than everyone in the world?"
Me neither.
Jessica Biel probably has though.
Jessica Alba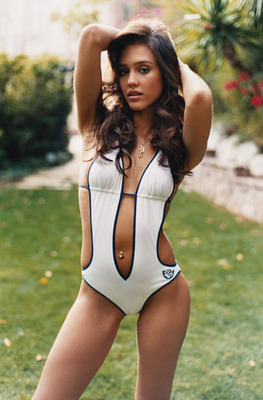 Jessica Alba is so pretty that it's a little bit unfair.
She could be significantly less pretty and still be really pretty and then we could all feel that much better about ourselves.
Miley Cyrus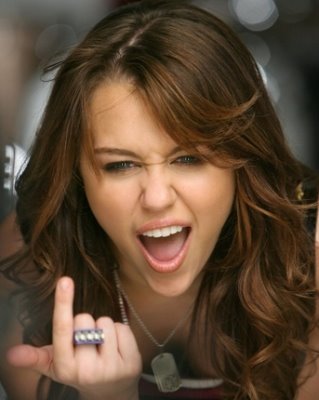 Miley Cyrus is pretty...young looking.
Cyrus is definitely famous enough to make the UFC some big bucks, but they should probably wait a couple years and let her grow up a little bit more.
Paris Hilton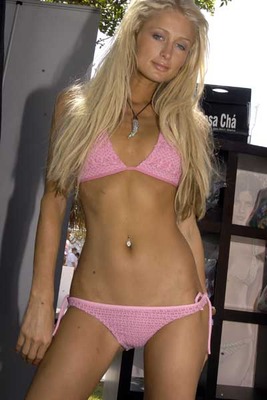 Paris Hilton might be a bit of a risky business move for the UFC.
She definitely has a large enough following to bring in a lot of viewers.
At the same time, she has a less than reputable reputation and might not be someone the corporation wants to associate with.
Tough call.
Scarlett Johansson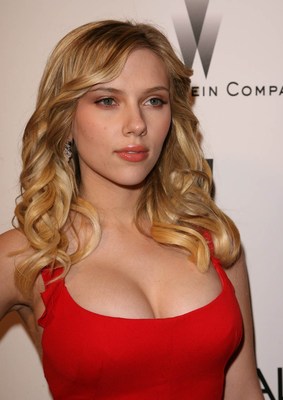 Scarlett Johansson probably wouldn't agree to be a guest Octagon girl, as she has gone on record saying that she is not at all a fan of promiscuity. Based on that, this doesn't seem like something she would be interested in doing.
Imagine if she did do it though!
That would be sweet.
Kristin Stewart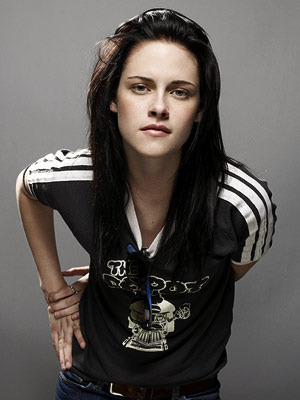 As disappointed as as I was with Kristin for having anything to do with the Twilight saga, I can forgive her enough to allow her a place on this list.
Vampires that sparkle in sunlight?
I get that vampires aren't real things, but there is an accepted mythology surrounding them and you can't just change stuff like that.
Curse you, Stephenie Meyer.
Heidi Klum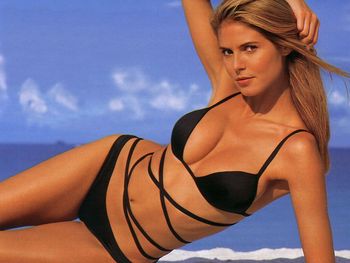 In order to be an Octagon girl, you must be able to rock a bikini.
Heidi Klum can rock a bikini.
Eva Longoria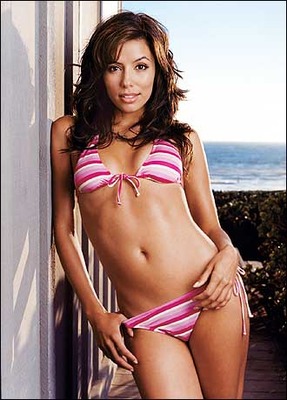 I'm speechless for this one.
Just, wow.
Keira Knightley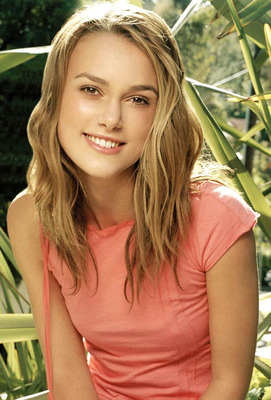 The UFC could maybe get Keira Knightley by going through Mickey Rourke.
Mickey has attended multiple UFC events and is a fan of the sport. He worked with Keira on the film Domino.
I've never read anywhere that they stayed friends after the film was completed, specifically, but that's how Hollywood works right? All my favourite movie stars hang out together all the time and are best friends.
Beyonce Knowles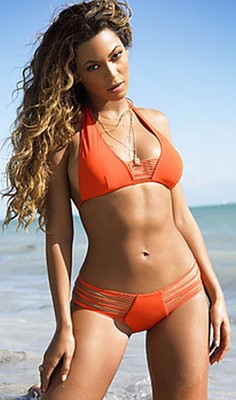 If Beyonce Knowles was an Octagon girl for an evening, how many fighters do you think would enter the cage to her music, in an attempt to butter her up.
That's right.
All of them.
Kristen Bell
I don't see why Kristen Bell couldn't be an Octagon girl. It couldn't be any worse for her career than "Pulse" was.
Mean, I know, but if you don't want to see people take cheap shots at people way more successful than they are, get off the internet.
Carmen Electra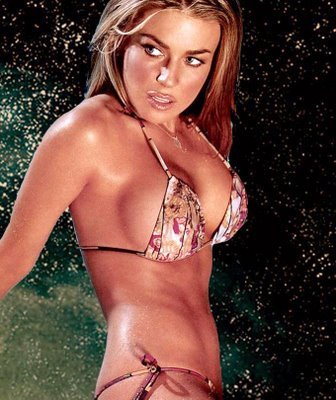 There are some women that are such timeless examples of beauty that you can include them in lists like this no matter how long they've been out of the spotlight.
Carmen Electra is one of those girls.
Pamela Anderson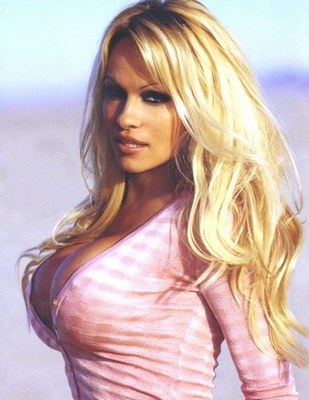 If you're making a list of sexy women and Pamela Anderson is not on your list, you haven't finished making your list yet.
Vanessa Hudgens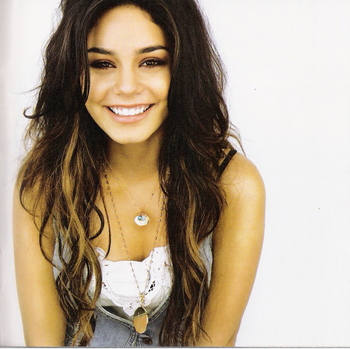 I am not trying to say that girls don't like MMA, because a lot of them do. That said, there are also a lot of girls who are forced to watch MMA by their boyfriends, despite the fact that said girlfriends have no real interest in the sport.
Having young pop stars as Octagon girls gives those girls at least a little reason to invest in the event they're watching.
Kim Kardashian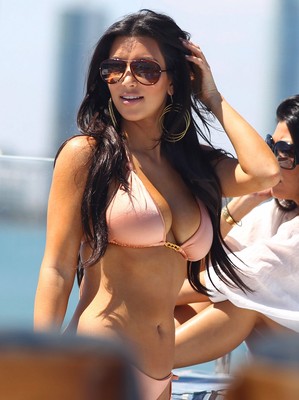 You had to know this one was coming.
Kim Kardashian looks way too good in a bikini to not be on a list of celebrities who could do a job that requires them to wear a bikini.
Jennifer Aniston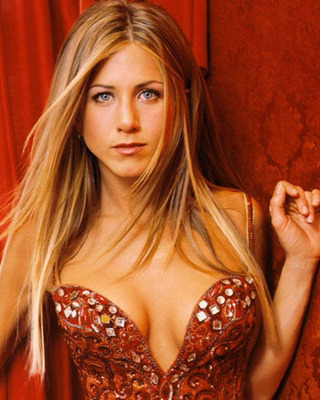 42, forty-shmoo—that works way better spoken. Regardless of age, Jennifer Aniston looks great in a bikini.
Check out the film "Just Go With It" for proof.
Just fast forward to the parts where she's in a bikini; the whole movie isn't that great.
Olivia Wilde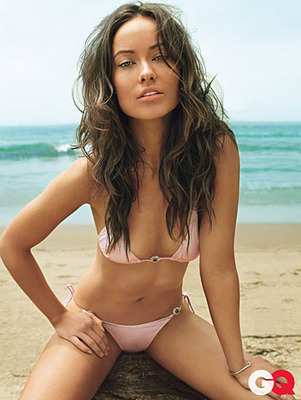 You know Olivia Wilde is a special girl because this is a super cliche picture, with an equally cliche pose, but still it stands out when you look at it.
Olivia is considered one of Hollywood's hottest prospects right now. Look for this young lady to be doing big things in the next few years.
Katy Perry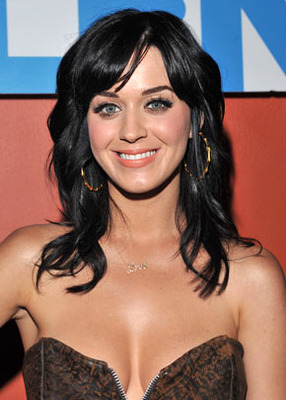 Katy Perry is basically a naughty version of Zooey Deschanel.
Not only would Perry be an awesome Octagon girl, but maybe they could get a package deal and bring in her husband Russell Brand as a guest commentator.
That would be legendary.
Natalie Portman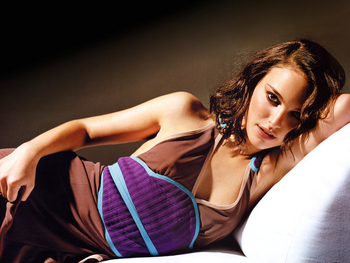 Natalie Portman is truly one of Hollywood's finest.
After the riveting performances she gave in "V for Vendetta" and "Black Swan", I almost don't want to see her as an Octagon girl. It seems beneath her.
That said, she's so attractive that no performance could possibly be good enough to make me not want to see her in a bikini.
Emma Watson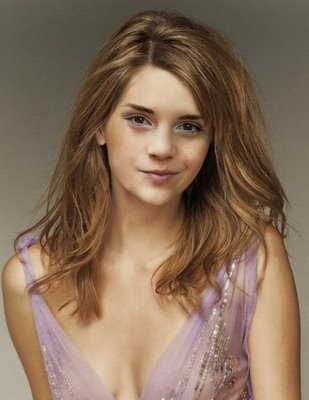 For years, we've been pining after Emma Watson while she paraded around all covered up by her wizard's cloak.
Now that the Harry Potter films have finally come to an end, it would be nice to her parading around in something a little less...wizard cloaky.
Mila Kunis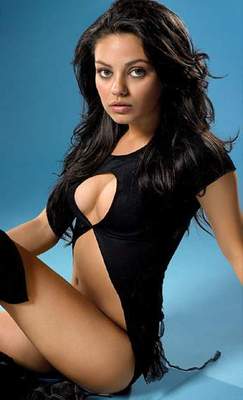 And so our list comes to an end with my personal pick for the most beautiful woman on the planet right now, Mila Kunis.
Mila is known well for her role as Jackie on "That 70's Show," as well as for voicing the character of Meg in "Family Guy."
In the past few years, Kunis has been appearing more and more in major motion pictures and has starred in successful films such as "Forgetting Sarah Marshall" and "Black Swan."
Let's face it, Octagon girls are all about sex appeal and if you're doubting that Mila has that, you need to watch a particular scene in "Black Swan."
I won't say which scene, but you'll know it when you see it.
Andrew Barr is a Featured Columnist for Bleacherreport.com. For updates on what's happening in the world of MMA, follow him on Twitter http://twitter.com/#!/AndrewBarr8
Keep Reading