WWE SummerSlam 2011: Del Rio's Win and the 11 Most Memorable Moments of the PPV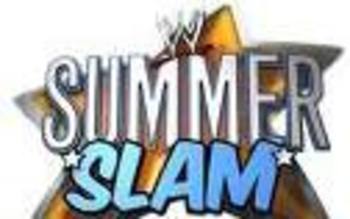 Wow! This has to be one of the more memorable SummerSlam events in recent memory. This article could've gone so many ways and that was just the last five minutes of the event.
Triple H was correct in that when SummerSlam was finished, we would have only one undisputed WWE Champion. It just wasn't CM Punk or John Cena. It was the Aristocrat, Alberto Del Rio.
It was just one of many moments that will be recapped right here on this slideshow. From returns, to gutsy performances, to moments that left you just saying, "This is awesome!"
Here are the 11 most memorable moments of SummerSlam 2011.
Sheamus Loses to Mark Henry by Count out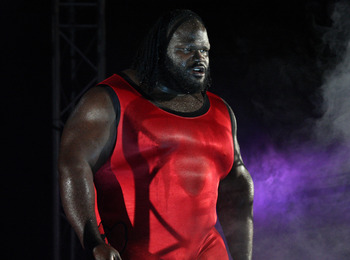 Gallo Images/Getty Images
It isn't the most exciting of finishes to a match, unless you take into account the reason Sheamus got counted out.
It was a good tussle between two of the larger men on SmackDown, but "The World's Strongest Man" put an exclamation point on his recent tear through the larger Superstars in WWE.
Mark Henry grabbed Sheamus like a wee baby and smashed him against the ring post and then through the barricade.
It was a sight to see as Sheamus attempted to crawl back into the ring.
He couldn't make it in time, and Henry took the win and perhaps can stake a claim to the World Heavyweight Championship No. 1 contender's slot.
Celebrities in Los Angeles
SummerSlam was live from Los Angeles, California and as you may expect, the celebrities were out and about.
Jenny MacCarthy was behind the announce booth, Ron Artest was backstage and Cee-Lo Green performed the SummerSlam theme song for the crowd at Staples Center.
He also performed his hit single "Forget You," which prompted the Divas to come out and dance with Green.
Which brings me to my next point.
The Bella Twins were dancing as well. Have they been reduced to eye candy once again? After a run at the top of the Divas Division, performing at Money in the Bank, they were dancing just like they were before their run at the gold.
Making room for the new feud in the Divas division and my next slide.
A Divas Match That Didn't Stink a Whole Lot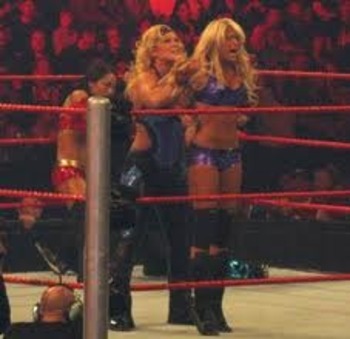 Photo courtesy canoe.ca
Kelly Kelly and Beth Phoenix delivered what they were supposed to at SummerSlam. A wild affair with Eve Torres and Natalya at ringside, Kelly came out with a flurry of offense that saw a cross body from the ropes to the floor and some great athleticism that really showcased what she has learned in the last several months during this push.
It gets better.
Phoenix also showcased her strength in this contest and it jelled quite well with the Divas Champion.
All in all, it was officially the first time I didn't get up to get a drink during a Divas contest in almost a year.
The finish was also memorable as Kelly reversed a Glamslam into a roll-up pin and retained the title.
A great contest and something that could be a step in the right direction as far as the Divas division is concerned.
Jimmy Hart to Manage R-Truth?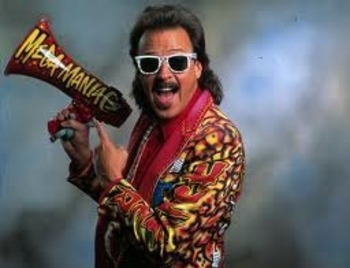 Photo courtesy thefightnetwork.com
We all know R-Truth is crazy. He talks to himself and always blames his misfortunes on some sort of conspiracy. Little Jimmy this, little Jimmy that. Oh wait, there's a little Jimmy, Jimmy Hart.
Hart and Truth had an exchange backstage that could be the start of a working relationship to bring Truth to the next level.
It was until Truth tied in Hart with "little Jimmy" that Hart was scared off screen.
Though it seems doubtful, based on how the scene ended, imagine Hart as R-Truth's manager. Does that propel Truth into world champion status by 2012 or in 2012?
I'll leave you all to answer that one.
Wade Barrett Beats Daniel Bryan...Burying a Money in the Bank Winner
Gallo Images/Getty Images
Usually, when you win Money in the Bank, you get a string of victories and a major push before you cash in the contract and become a World Champion.
Daniel Bryan is the exception.
He won the briefcase and declared WrestleMania XXVIII as the night that he will cash it in.
That is months away and a long time to keep a push going, as it seems.
Barrett and Bryan went one-on-one. The NXT season-one winner pitted against the man who ranked last on the same show.
How times have changed.
It was a good back-and-forth match as Bryan showed why he is one of the best technical wrestlers in the world. He locked in a guillotine choke at one point and turned it into his Lebell Lock submission hold.
The man is well versed and had the tools to come away with a win.
On this night, however, Barrett wanted it more. He got a clean win on a future world champion on the same night that the other Money in the Bank winner cashed in.
Christian's Ace in the Hole, Edge, Returns but Leaves?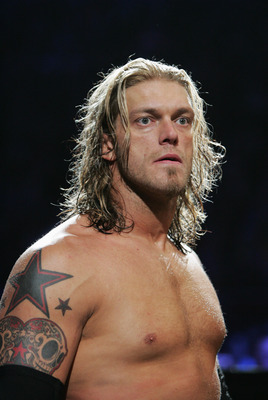 Gaye Gerard/Getty Images
Christian announced on Friday night that he had a secret weapon and that he had the upper hand going into his match with Randy Orton.
That weapon was the recently retired Rated R Superstar, Edge!
The crowd went wild as Edge made his way to the ring to greet his best friend.
What Christian didn't realize is that Edge had an agenda for SummerSlam.
He laid out his best friend with some stone cold truth.
Edge recapped the events of the last month and told Christian that he was a bitch and left the ring.
Shellshocked, Christian stood in the ring and awaited his opponent.
Christian Goes Through 3 Tables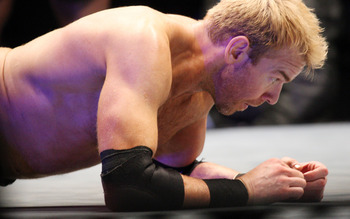 Gallo Images/Getty Images
Christian is known for taking punishment with tables. Remember, it was he and Edge that helped revolutionize Tables, Ladders and Chairs.
This match had two out of the three and Christian felt the hard end of both.
First, Christian had the upper hand on Orton on the announce table and attempted to put Orton through it using his own finisher, the RKO.
Instead, Orton succeeded in something he couldn't do at Money in the Bank: put Christian THROUGH the announce table with an RKO.
The table smashing didn't end there.
With Christian standing on the apron, Orton drove Christian off the apron and through another table.
Later on in the match, Orton powerslamed Christian through a table positioned in the corner of the ring.
By my count, that is three tables, and the hardcore-style match this contest took on was not over.
Orton Wins World Heavyweight Championship
The Orton-Christian match was a show-stealer, bar none. They closed out their feud with a definite heart-stopping affair that would even leave Dolph Ziggler to say, "Follow that!"
Table spots and false finishes aside, Orton and Christian put an exclamation point on the contest with a finishing sequence that was, in a word, hardcore.
First, Christian was planted with a rope-assisted DDT on a garbage can, then Orton set up for an RKO with a counter from "Captain Charisma," using a kendo stick to thwart the challenger.
Flashback to the night that Christian's first world title reign came to an end. Better yet, view the video attached to this slide. Picture that Earth-shattering RKO and put some steel steps into the equation.
Christian was knocked out and fell over onto his back, off the steps and onto the ring mat. Orton covered and the three-count was academic.
CM Punk Defeats John Cena Again, Becomes *Undisputed* WWE Champion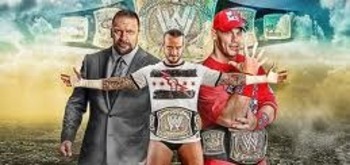 The Money in the Bank main event saw an emotion-filled contest between CM Punk and John Cena.
At SummerSlam, they delivered again.
Thw WWE Universe was witness to a submission wrestling clinic that went both ways.
It wasn't a submission that finished the match but it was great to see Cena attempt to put his doubters in their respective places. The crowd still serenaded Cena with a "You Can't Wrestle" chant, as custom in every Cena match.
Triple H also showed his authority as referee. Both Cena and Punk were about to be counted out. Triple H hit nine with no signs of movement from either competitor. Instead of a second count-out finish on a major WWE PPV, HHH left the ring, picked up Cena and Punk one at a time and threw them both back into the ring. He wasn't letting the most important match in WWE history end on a double-countout.
As the match progressed, Punk laid out Cena with the GTS and Cena kicked out.
Punk went to the top and delivered an elbow, which got a big "Randy Savage" chant from the crows.
OH YEAH!
The finish may have tarnished a great contest as Punk delivered another GTS and pinned Cena to win the undisputed WWE Title.
The reason the title of this slide has an asterisk next to "undisputed" is because Cena had his foot on the rope. Cena protested but it didn't work, Punk was still the champion.
That was until...
Kevin Nash Returns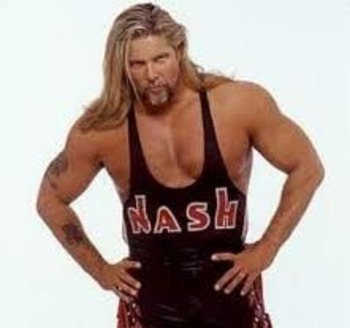 Triple H raised Punk's hand in victory and left the ring for Punk to celebrate his win. Kevin Nash decided to spoil the party and laid out the "Straightedge Superstar" with a jackknife powerbomb.
Why Nash did this, we do not know, but we will probably find out on RAW in San Diego. Anyway, that looked to be about it, but of course, in WWE, anything can happen.
That is where Alberto Del Rio comes in.
Alberto Del Rio Cashes in Money in the Bank, Wins WWE Championship

Alberto Del Rio participated in a six-man tag match at the beginning of the broadcast. It wasn't a contest that was particularly memorable but Del Rio wasn't done on this night.
With Punk still out cold, thanks to Kevin Nash, Del Rio cashed in his Money in the Bank contract.
Del Rio delivered a swift kick to the skull of Punk and got a pinfall win and his first ever WWE Championship.
After being penciled in as the main event with John Cena, Del Rio was snubbed from the contest in favor of CM Punk.
As it turned out, Del Rio won the main event of the evening and took home the title.
It was a roller coaster ride and it left so many questions at the same time. Why did Nash attack Punk? What will happen when Del Rio and Mysterio clash for he WWE Title on RAW? Where does John Cena fall into all this?
What do you think? What did you think of SummerSlam? Leave your comments below.
Mark Pare is a Featured Columnist for WWE. You can follow him on Twitter and don't forget to check out his sportswriter page.
Keep Reading