2011 Trade Speculation: Deals Carolina Panthers Can Make to Benefit Cam Newton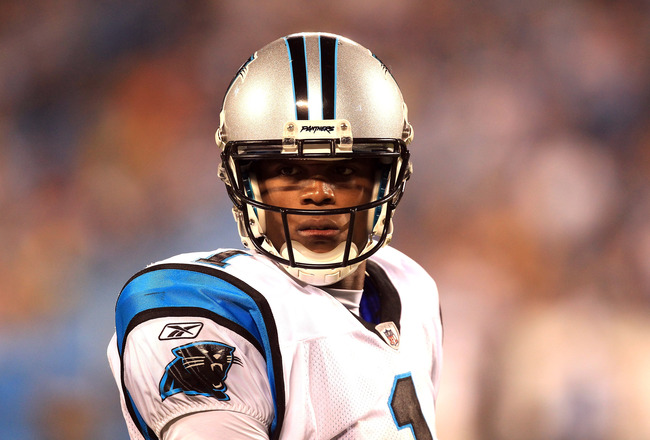 Streeter Lecka/Getty Images
The Panthers kicked off the preseason in good spirits last night at Bank of America Stadium when they beat the New York Giants 20-10. The young team is already showing improvement from last year's unfortunate 2-14 slump.
The most publicized addition was quarterback Cam Newton. He did not look like he was ready to take the team to the Super Bowl but there are some adjustments that could be made to help Cam Nation.
Greg Olsen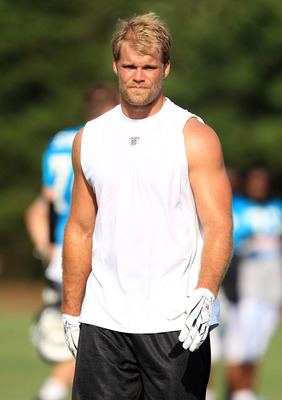 Streeter Lecka/Getty Images
After Saturday's game it seems pretty clear that Greg Olsen was one of the best decisions the Panthers made since the lockout ended. He worked well with all three quarterbacks and definitely brought back some excitement to the Carolina stands.
Although Newton and Olsen did not connect for any touchdowns Saturday there was some good chemistry between the two. Newton threw to Olsen for a total of 40 yards, 30 of which came on one catch that set up the new kicker, Olindo Mare, for a field goal.
Wide Receivers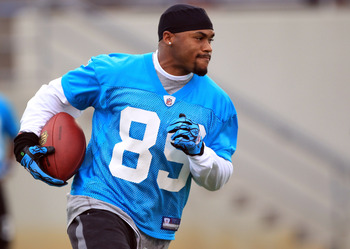 Streeter Lecka/Getty Images
During the Delhomme era, Steve Smith was the receiver for the Panthers. Times have changed and the team is becoming younger, which will be better for the long run. Smith is already injured coming out of training camp and while he and Newton got on well, the Panthers still need someone to replace the thunder-and-lightning duo that was once Delhomme and Smith.
Rookie WR Kealoha Pilares showed some pizazz when he made a 35-yard catch, resulting in a touchdown to seal the deal against the Giants Saturday night. Unfortunately, one good play won't win him this job.
Second-year wide receivers Armanti Edwards and Brandon LaFell are also fighting for the position. Both had a few good plays with each quarterback, but still none have proved to be the guiding light, although we are still only in the preseason.
Brian Hartline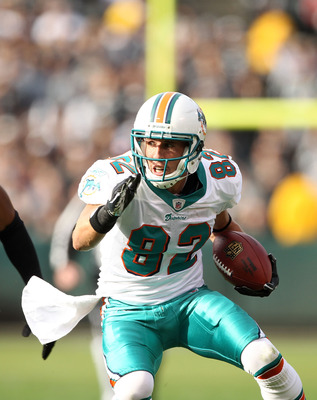 Ezra Shaw/Getty Images
A cheap trade for the Panthers could be Miami's Brian Hartline. With two seasons under his belt, he still has room for development but shone against the Panthers' rival, the Atlanta Falcons, during the Dolphins' 28-23 preseason win Friday.
Once Reggie Bush, Brandon Marshall and Jason Taylor are back up and running for Miami, there won't be as much need for Hartline.
Tight End Gary Barnidge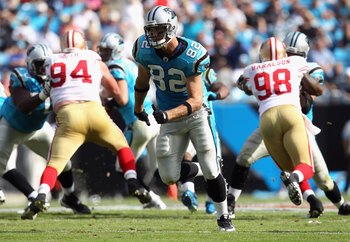 Streeter Lecka/Getty Images
After the signing of Jeremy Shockey and Greg Olsen, many said Barnidge was on his way out the door. I think things are looking in his favor though after an exciting performance this past weekend.
Barnidge never really had a chance to shine under John Fox but he looks more motivated than ever with the team's recent additions. Offensive coordinator Rob Chudzinski would benefit from keeping Barnidge around for the season.
Where to Go from Here?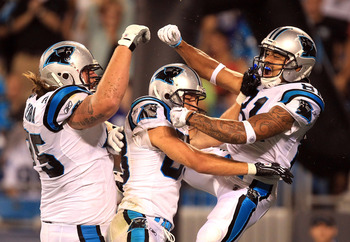 Streeter Lecka/Getty Images
It will be interesting to see how the next three games of the preseason play out for the Panthers. There may be some adjustments due to injury, which always seems to plague the team, but overall the trades in the offseason are shaping up well.
I'm not saying we have a Super Bowl team just yet, but the Panthers will put up a fight in the NFC South this year without a doubt.
Keep Reading

Carolina Panthers: Like this team?