Kim Kardashian: 30 Reasons Why Reggie Bush Wants Her Back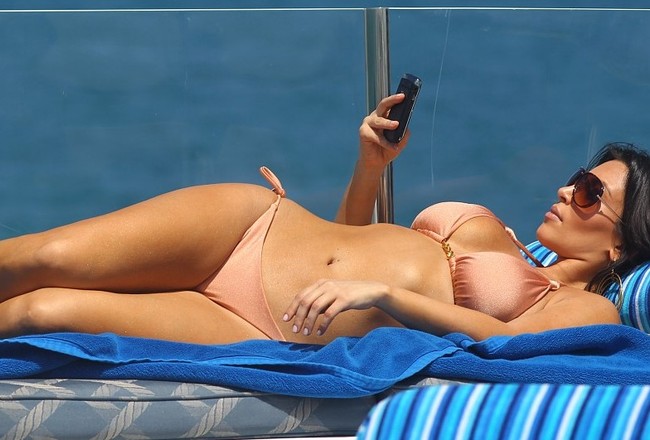 While almost everyone seems to be thrilled with socialite Kim Kardashian's wedding to NBA baller Kris Humphries, there is one man lurking in the shadows, angry at himself for squandering his opportunity for future happiness.
Reggie Bush, once seen as a once-in-a-lifetime back who would change the fates of any franchise lucky enough to land him in the NFL Draft out of the University of Southern Cal, has had a rougher time than expected after being picked by the New Orleans Saints with the second overall pick in 2006.
Five years, 2,090 yards rushing and plenty of disappointments later, he got traded to the Miami Dolphins after the Saints drafted former Heisman Trophy winner Mark Ingram this past year and made it clear they were ready to move on at the running back position.
With a less-than-stellar career so far, Bush's most glamorous moment may have been his relationship with Kardashian.
After ending their fling for good in 2009, Kardashian worked her way through several other athletes, before finally settling down with the New Jersey Nets forward.
Like most times during his NFL career, Bush feels like he underachieved and let this opportunity go.
Now that he apparently wants her back, let's look at 30 reasons why he would.
Enjoy.
30. She Could've Kept Him Relevant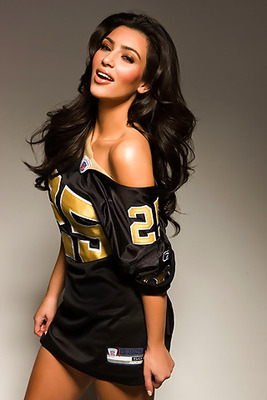 With no more than 581 yards rushing in five NFL seasons on the Saints, which he achieved in 2007, Reggie Bush seems destined for irrelevance despite his flashy entrance into the league.
While Kim's sister Khloe has brought more fame to her NBA beau Lamar Odom on Khloe & Lamar, Kim has exposed her array of boyfriends on Keeping up with the Kardashians, bereft of one main man before Humphries.
Bush could've truly enjoyed more limelight.
29. His Low Production Would've Been Overshadowed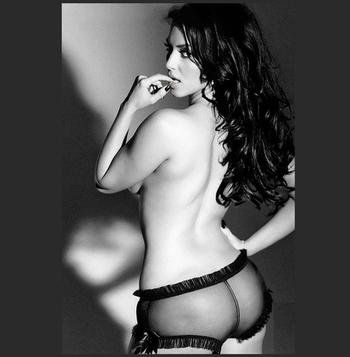 With only 17 rushing touchdowns in five seasons, Bush made it clear that he couldn't handle the starting job and the bruising style of the professional game.
Kim's gaudy lifestyle could cause many to ignore the running back's mundane production.
He would be able claim he is tired and exhausted from always being on the camera.
That's clearly understandable.
28. To Keep Him on TMZ's Front Page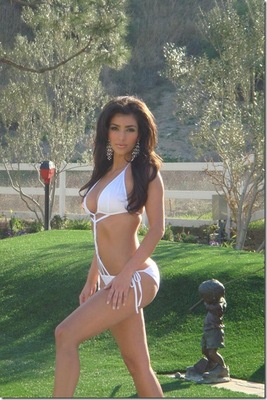 We all want what we cannot have, so naturally Bush is shaking his head in regret.
He has been bombarding Kim with text messages and voicemails that she refuses to answer.
Too little, too late. But just being mentioned with her keeps him in the tabloids.
27. He Needs a Perfume Line Too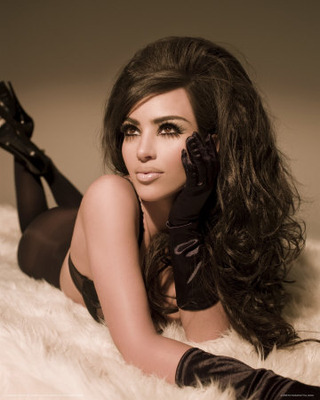 While Bush does have a cologne line in Polo 619, he can't possibly be satisfied.
Kim clearly has the ability to enlighten her ex-beau on the accoutrement needed to build a successful perfume line.
She has launched many perfumes, with Kim Kardashian being the most successful.

26. The Kim and Reggie Show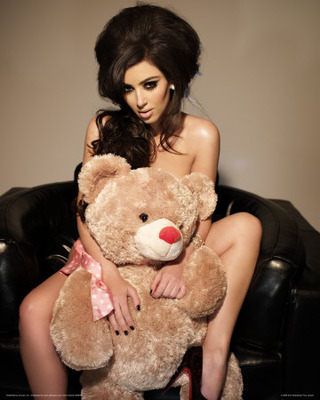 Call it Life with Kim and Reggie or simply Kim & Reggie, but the show would get viewers.
The reactions may be conflicting, but the number of responses would be enlightening.
Or something like that.
25. To Get on Dancing with the Stars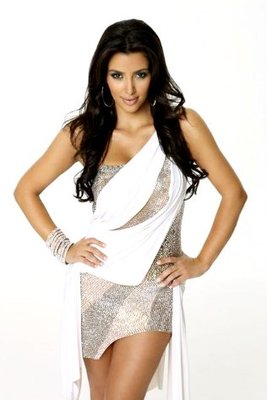 While Bush claimed to have been against Dancing with the Stars, he must've been trying to keep his reputation in check, and might have changed his mind since.
If he has decided to go for it, Kim can certainly hook him up after appearing in the seventh season.
And because she's rich.
24. He Could Raise Their Kids with an Armenian Influence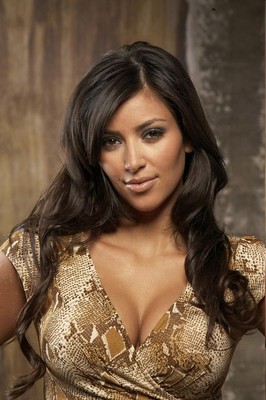 While she is only half Armenian, Kim claims she experienced Armenian food and holidays strongly throughout her childhood.
Bush could easily be infatuated with the food and Turkey itself, wanting to visit the former Ottoman Empire and meet the approval of Kim's parents.
Assuming he has a love of culture and history. And maybe he could find another Kim over there, just in case she doesn't take him back.
23. Melissa Molinaro Isn't Getting It Done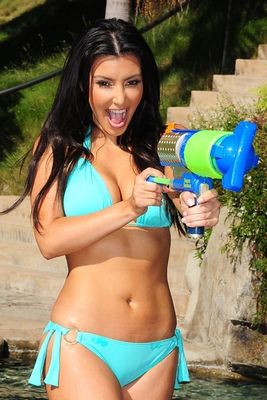 Dating Canadian model and pop singer Melissa Molinaro only furthered assumptions that Bush wasn't over his ex.
Some may say he chose her by accident, but that doesn't seem appropriate.
There are no coincidences.
22. He Could Start a Singing Career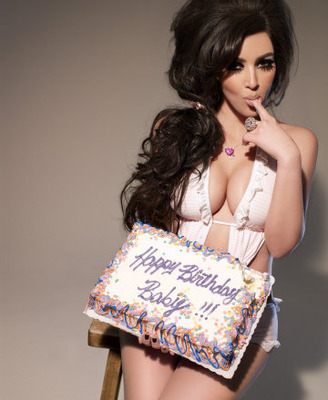 Kim clearly has a musical background, having worked at her father's music marketing firm Movie Tunes during high school.
Bush would have the opportunity to start a career.
Clearly Kim is infatuated with musicians, as she was convinced to do a sex tape by R & B singer Ray J.
21. He Could Join Her Charities, Improving His Image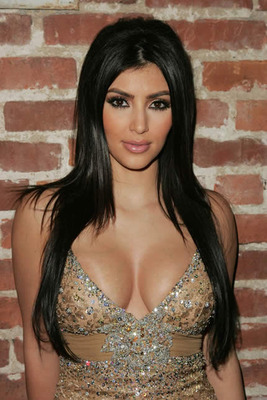 After joining Cyndi Lauper in her Give a Damn campaign, Kim made it clear she was an activist in fighting discrimination against the LGBT community.
NFL players are applauded for the charity work and Bush would love to add to his resume after auctioning off autographed footballs in aid of Hurricane Katrina charities.
20. He Can Release His Own Autobiography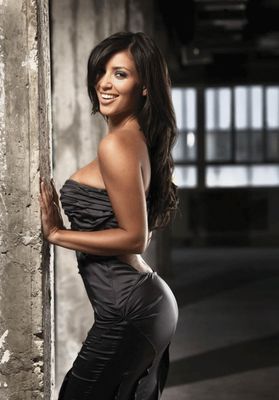 Having released an autobiography in 2010, Kim and her two sisters have the experience and money to help Bush have his own autobiography written.
Tim Tebow wrote Through My Eyes, Bush can write Grass in My Eyes.
Two different perspectives.
19. Life Supply of Lollipops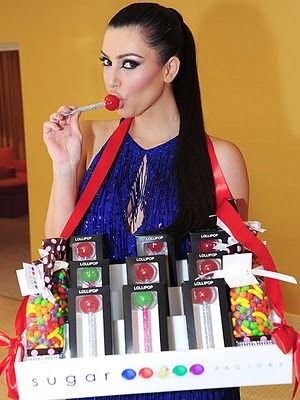 Being a model for Sugar Factory Lollipops, Kim presumably gets tasty amenities.
Bush could easily rack up the tasty sticks of candy for those exhausting post-game speeches given by his new coach, Tony Sparano.
He really missed out.
18. His Parents Approved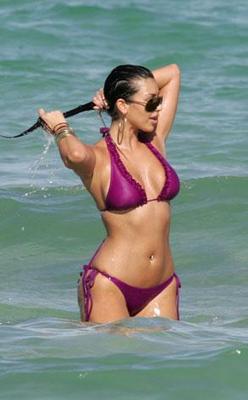 While it's not clear what Bush's parents thought of the middle Kardashian sister, speculation rides in her favor.
With the opportunity to please his parents so significant to most peoples' happiness, this is all that seems to be needed.
We'll never know.
17. She's Willing to Take Her Husband's Last Name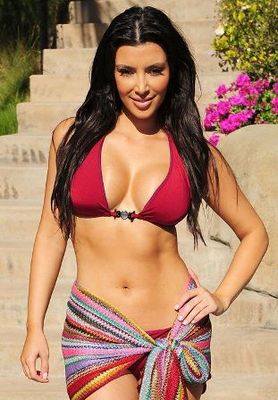 After claiming that she would take Humphries as her last name but keep Kardashian as her middle name, Kim made it clear she honors the expectations of most marriages.
Kim Kardashian Bush.
It's not so crazy.
16. Discount on Bongo Jeans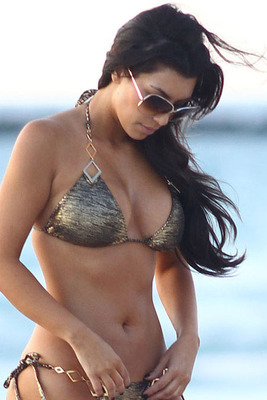 Bongo Jeans announced Kim as their face model in 2008, making it clear they were desperate for an improved sex appeal.
Bush would appreciate a pair of skinny jeans for his glamorous collection of clothing.
There's little he hasn't tried to wear.
15. To Increase His Fan Base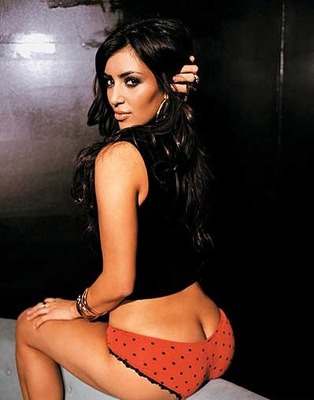 Bush's fan base continues to diminish with every fumble and consistent 2-yard loss, leaving it in need of an energy boost.
Kim's enormous fan base would surely accept Bush if he was involved in her life.
He needs to be loved.
14. To Cushion the Blow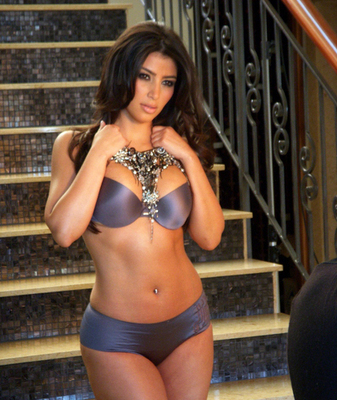 A warm and expressive individual, Kim could certainly cradle the crippled running back during rough times.
He certainly needed this kind of care during his rookie season after he was derailed by Eagles cornerback Sheldon Brown.
My goodness.
13. Get the Heisman Trophy Back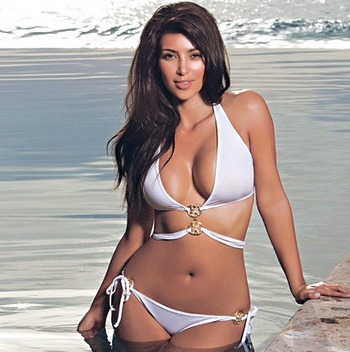 Allegations that Reggie Bush received improper benefits while attending USC essentially put him in a tough situation.
In 2010, the vulnerable running back voluntarily gave back the Heisman Trophy that he won in 2005.
With Kim's political power and seductive personality, there is no telling what she could bring back into his life.
12. Free Tickets to Wrestlemania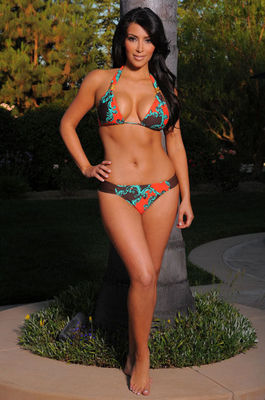 A guest hostess of WrestleMania XXIV, Kim must now have the power to get anyone into the arena.
Bush could learn some things from these competitors.
Sounds about right.
11. Her Sisters Are Hot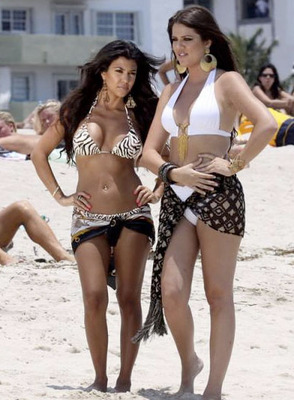 While Kim is a renowned model, her two sisters offer plenty to the camera.
Bush would have to embrace the daily auditions of Khloe and Kourtney.
The benefits are good.
10. He Needs Business Advice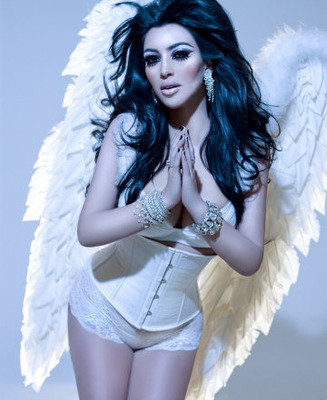 He may not have found the answers to eluding NFL defenders, but Bush seems to have realized that Kim can offer him some positive advice.
If he fails to get her back, Bush should consider hiring Kim as a money manager.
9. Keep a Clean Face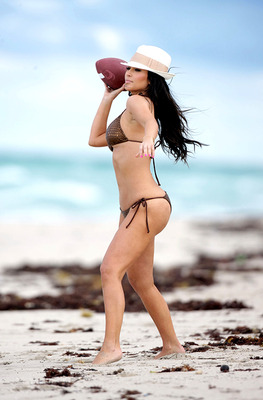 Kim has modeled for Perfect Skin skincare products, causing us to assume that she has an idea regarding how to avoid acne.
While Bush has never seemed to have a problem with pimples, more protection is never a bad idea.
Planning for the future.
8. She Is Willing to Marry an Average Player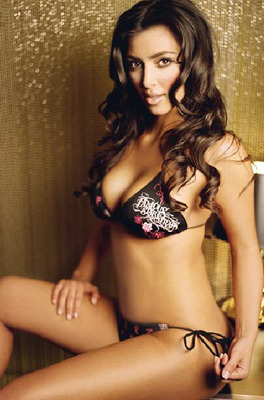 With 2,090 yards rushing and 2,142 yards receiving in five NFL seasons, and a 4.33 40-yard dash to his name, Bush has established himself as an average player with superior athleticism.
Nets power forward Kris Humphries has averaged 5.6 points in his nine-year NBA career, with a season career high of 10.0 this past season.
A solid, yet unspectacular player.
This doesn't bother her.
7. Subscription to FHM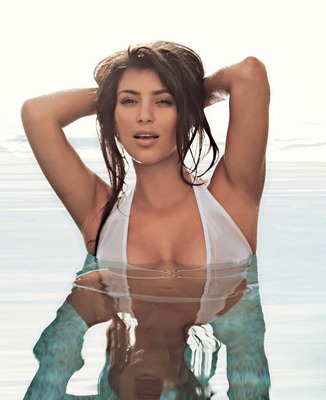 Kim has been featured in numerous international editions of FHM and has certainly enjoyed seeing herself on the cover of the sexy magazine.
Bush wouldn't have to beg her too hard to keep their subscription.
6. He Misses Being Famous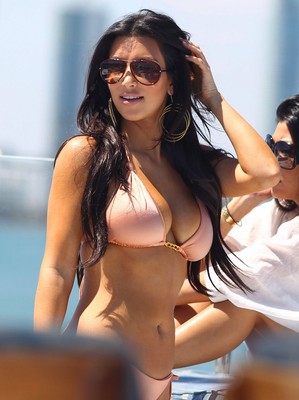 During his time at USC, Bush was a star and an icon.
Like Tim Tebow during his tenure at the University of Florida, the Hollywood man reveled in the limelight, consistently causing crowds to stop and stare.
He hasn't been as popular in the NFL and surely misses the camera.
Kim would bring that back.
5. A Good Home Cooked Meal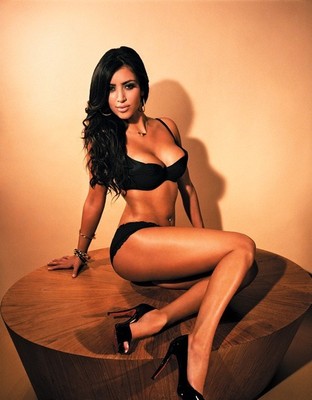 I'd bet the combination of meat, unique spices and yogurt seems like the perfect post-game meal for any NFL player.
Why wouldn't Bush love to eat a good home meal every Sunday?
Or reheated on high during the week.
4. The Way She Looks in a Bikini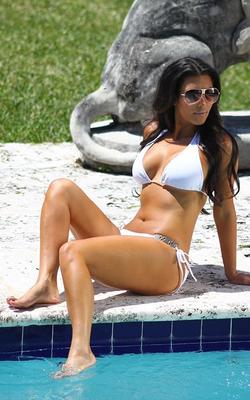 Admired by women and approved by men, Kim knows how to attract the camera.
Her swimsuit poses continue to please fans, as well as her fiance.
Bush misses seeing this.
3. Full Access to the Playboy Mansion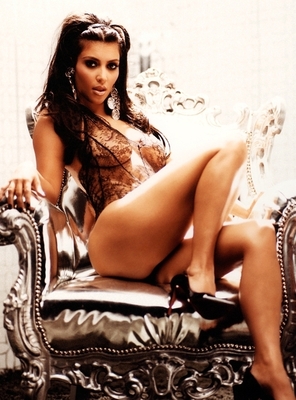 After posing nude for Playboy in 2007, Kim made it clear she was here to stay.
Bush would surely have the ability to walk in whenever he pleased.
Assuming he can't now.
2. He Can Retire Early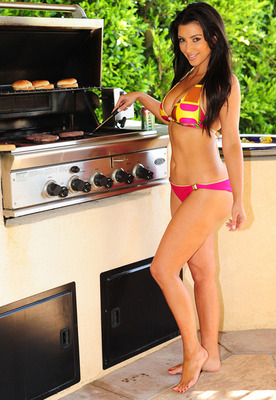 Clearly his NFL experience hasn't gone as smoothly as most expected, but Bush wouldn't have to worry because Kim would be the breadwinner of the family.
Dave Chappelle's skit featuring a pregnant Oprah can express the reality of this situation.
1. To Make Some Creative Home Videos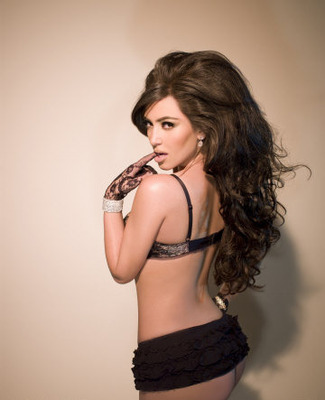 Bush really missed out on this one.
Singer Ray J clearly took full advantage of his time with Kim when he made that sex tape that leaked all over the web and made her famous.
Just like his field vision, Bush's decision making needs some work.
So will he get her back?
Not if Kris (her mom), Kris (her fiance) or the rest of the K's have anything to do with it.
Keep Reading