25 Ways to Make Your Fantasy Football Draft a Smashing Success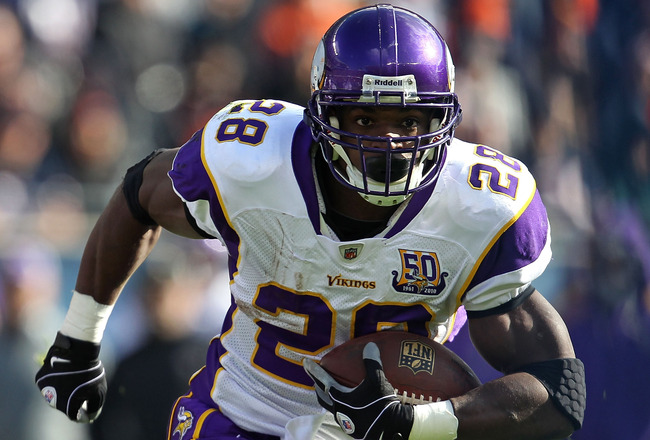 Jonathan Daniel/Getty Images
Trying to figure out how to land both Adrian Peterson and Chris Johnson in your fantasy football draft? Looking for an advanced statistical formula to discover the next Arian Foster?
Well, you've come to the wrong place.
But, if you want to be the most prepared owner in your draft, you've arrived at the right place.
In order to truly prepare for your fantasy football draft, you don't have to slave over projections and trends for hours upon end. But you do have to dive neck-deep into depth charts and roster moves and steer clear of some classic misconceptions.
If you follow these 25 simple steps, you will be well on your way towards a championship.
No. 25: Don't Buy into Preseason Hype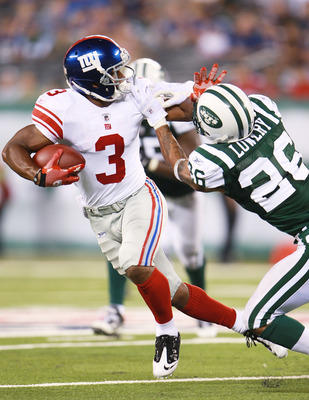 Andrew Burton/Getty Images
Victor Cruz, Cedric Peerman, Tyrell Sutton, Paris Warren and Thomas Clayton. Ever heard of these guys?
Unless you're a die hard fan of their respective teams, you probably haven't. Any guess what they have in common? They were all preseason superstars.
Every preseason, some young players tear it up and surface on fantasy radars. But just because a player dominated an opposition's third string defense does not mean he will make any noteworthy contributions once the regular season rolls around. Stay away.
No. 24: Research the State of Offensive Lines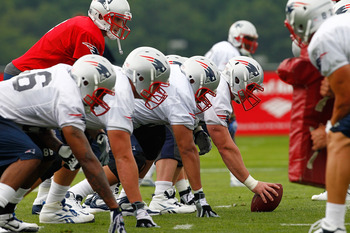 Jim Rogash/Getty Images
When an NFL team excels at running the football, their offensive line generally receives credit. But when a running back enjoys grand fantasy success, nobody ever recognizes offensive line play.
That shouldn't be the case.
Update yourself on an offensive line before you draft a running back or quarterback. Teams like the Giants, Bears and Dolphins have all shuffled linemen around this summer, and that might affect their skill players' success in 2011.
No. 23: Schedules Matter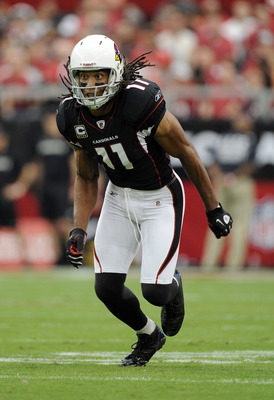 Harry How/Getty Images
Technically, it's impossible to gauge a schedule's difficulty until after a season concludes; however, that shouldn't stop you from utilizing them.
Teams like the Cardinals and Rams have extremely easy schedules this season, so players on those teams should receive a boost, if only a minor one.
And before you draft a defense, make sure you take a gander at their schedule. If a great defense like the Steelers has a brutal slate of games, you might want to pass for an alternative option.
No. 22: Monitor Suspension Issues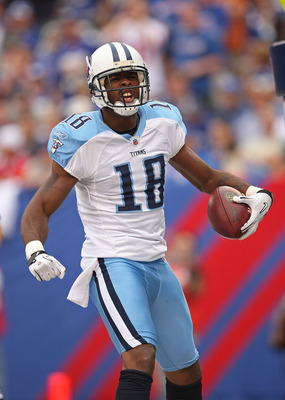 Mike Ehrmann/Getty Images
Players like Kenny Britt and Brandon Marshall might be highly productive fantasy wide receivers, but both are one incident away from major suspensions.
Legal trouble should not necessarily deter you from drafting players like this, but it should diminish their value to some degree. For example, if you are choosing between Britt and, say, Percy Harvin, you might want to take Harvin.
At the very least, don't walk into your draft blindly. Know that there are a handful of players with legal troubles and adjust your rankings accordingly.
No. 21: Consider Free Agency Losses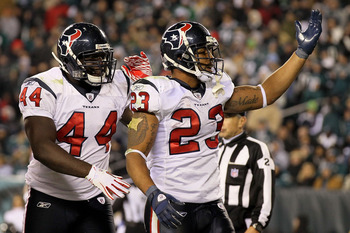 Jim McIsaac/Getty Images
Football is a team sport.
It's cliche, sure, but it's true. No player can succeed without an able supporting cast, so when a fantasy stud like Arian Foster loses his fullback, you should take note.
No. 20: Target Players in Contract Years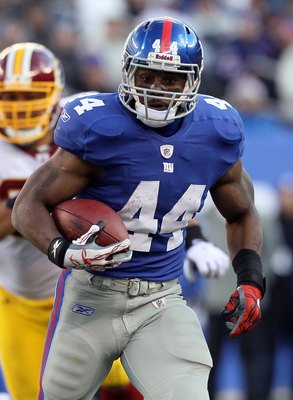 Jim McIsaac/Getty Images
Imagine you signed a three year contract to work somewhere—let's say you're a chef in a restaurant for simplicity's sake. After your contract expires, the restaurant has the option to "re-sign" you, or, if your performance was under par, let you walk.
Naturally, you would work extra hard during that third or "contract" year in order to persuade the restaurant to give you a new deal.
The same logic applies to the NFL.
Although there is insufficient statistical evidence to prove this logic is factual, there are plenty of cases to back it up. Just look at Ahmad Bradshaw's 2010 season. In the final year of his contract, he ignited for 1,235 yards and eight touchdowns.
No. 19: If Your League Awards 6 Points for All Touchdowns, Draft a QB First
Jamie Squire/Getty Images
This is a little bit specific, but based on personal experience, it needs to be written.
If your fantasy football league rewards six points for every touchdown, you absolutely need to draft a quarterback first. Barring a historical year, your first round pick will likely score around 12-15 touchdowns. But a top tier quarterback will score around 30.
Take a quarterback in the first round, and remember, it's totally fine to wait for a running back.
No. 18: Beware of Recently Traded Players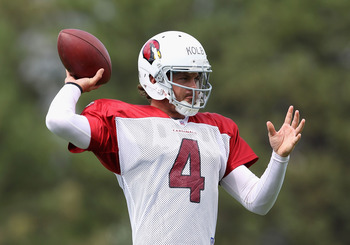 Christian Petersen/Getty Images
There's a certain allure that comes with a recently traded player or a free agent signee. Something about seeing a star in new colors excites—perhaps it re-opens the door for great success a la Randy Moss being traded to the Patriots.
But players don't always mesh with their new teams right away (and sometimes never at all), and this lockout shortened offseason, guys like Kevin Kolb become big time fantasy football gambles.
Even though you should never use the preseason as a final indicator of a player's status, make sure you watch these recently moved players in game action before taking a flier on them in your draft.
No. 17: Draft a Defense That Causes Turnovers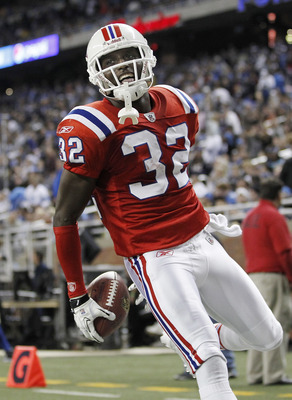 Gregory Shamus/Getty Images
A common misconception amongst fantasy football players is that a great NFL defense equals a great fantasy defense. This is false.
You want a defense that causes turnovers, not one that stonewalls opposing offenses—though finding one that does both (i.e. Steelers) is great.
Case in point: Last season, the New England Patriots' defense ranked 25th in the NFL. However, they led the league in turnovers and finished 2010 as the second highest scoring fantasy defense. So while the other owners in your league waste high draft picks on reputable NFL defenses, feel free to wait a few rounds and grab an aggressive, turnover-seeking one.
No. 16: Look Up Players' Targets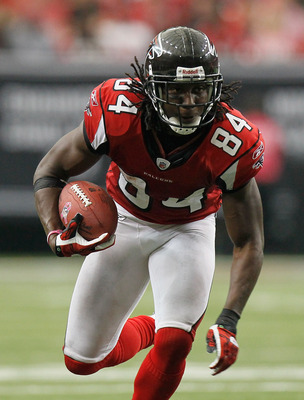 Kevin C. Cox/Getty Images
When we judge the success of a wide receiver, we always look at the same three things: receptions, yards and touchdowns. But there's another overlooked stat that might measure a player's fantasy value above anything else: targets.
Wide receivers and tight ends don't catch every pass that comes their way, but quarterbacks are often at fault for incompletions. Targets indicate just how involved and valued a receiver is to his offense, and they account for broken up and poorly thrown passes.
Also, it's a great way to dig up some sleepers. Go through box scores from the last few games of the 2010 season and look for lesser known receivers with high targets—they might be in line for similar attention in 2011.
No. 15: ...and Red Zone Targets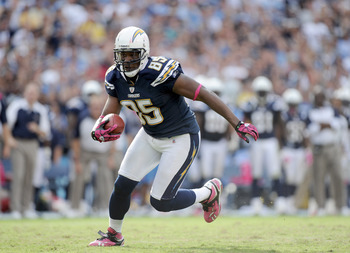 Harry How/Getty Images
Researching targets is a great strategy, but if you want to go the extra mile, dig up red zone targets.
Fantasy football is all about taking calculated risks, and utilizing red zone targets might be one way to minimize the gamble. Drafting players who are targeted inside of the 20 yard line most definitely increases your chances of success.
No. 14: Check Up on Injury Reports, Especially for Rookies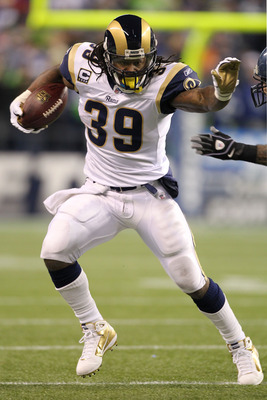 Otto Greule Jr/Getty Images
Players like Michael Vick, Calvin Johnson and Steve Jackson are annually some of the hottest commodities in fantasy football, but their success comes with a major caveat: They're going to miss games.
If you're going to draft an injury-prone player, make sure you know that he is injury-prone. Do your research. Know that if you draft Michael Vick, you need to draft a rock solid backup because Vick is probably going to miss some games.
Moreover, make sure you look at a rookie's injury history before you draft one as well.
Cowboys running back Demarco Murray has gained some steam as a sleeper since Marion Barber was cut, but the injury bug (that seriously damaged what could have been an illustrious collegiate career) has already bitten him. Watch out for rookies with durability issues.
No. 13: Handcuffs, Handcuffs, Handcuffs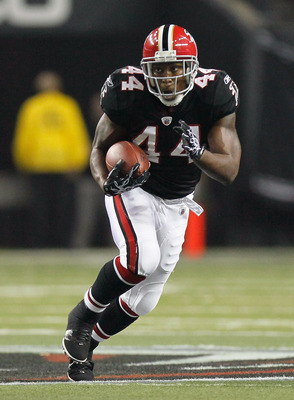 Kevin C. Cox/Getty Images
So you drafted Michael Turner in the first round of your draft. He is the focal point of your team and you expect to ride him to a championship.
However, he suffers a devastating, season-ending injury a few weeks in. Now, for a lack of inappropriate language, you're in serious trouble—if you didn't handcuff him, that is.
If you're going to draft a running back in the first two rounds, it is imperative that you draft his back up, or "handcuff" him. You don't want to risk losing a star without insurance. Rest assured, if a guy like Turner goes down, your entire league will be gunning for Jason Snelling on the waiver wire. Protect your team and handcuff your running backs.
No. 12: Don't Be Afraid to Wait for a Running Back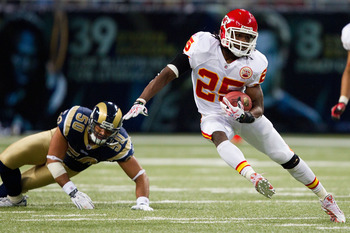 Dilip Vishwanat/Getty Images
Traditional fantasy football logic says that you should draft a running back to anchor your team. For nearly a decade, running backs carried massive workloads for their respective teams, which translated into fantasy gold.
However, times are a changin'. An increasing number of teams utilize a running back by committee, and more and more diamonds in the rough surface as viable options each season as well. Last year, backs like Arian Foster, Jamaal Charles, Peyton Hillis and Darren McFadden could have all been had in the later rounds of a draft.
No. 13: Keep an Eye on Bye Weeks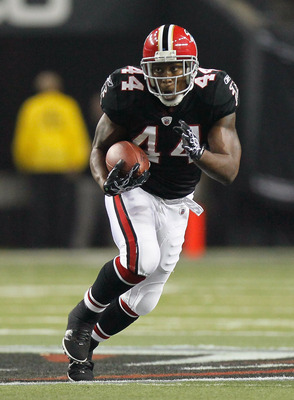 Kevin C. Cox/Getty Images
Bye weeks should never influence your draft day decisions, but realize one thing: having players with the same bye week is a good.
It's better to have a bulk of your roster absent for one week rather than lose small chunks over multiple weeks.
No. 10: Get Multiple Opinions but Go with Your Gut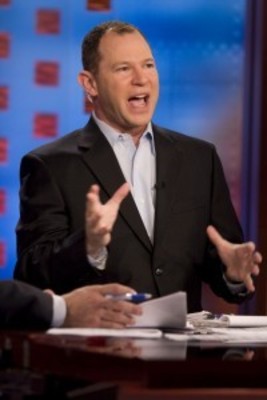 Look, Matthew Berry is great. So are the guys at CBS Sports and hundreds of others fantasy football blogs around the Internet.
But imagine combining all of their projections into one conglomerate.
That's the strategy you should take on draft day.
Scour the Internet for your favorite and most trusted fantasy football analysts, and try to merge their rankings into one list.
Basing your draft on one source is very tricky—their rankings could be outdated and you don't want one person to completely sway your views on a particular player. Above all, make sure you consider expert analysts, but ultimately go with your gut. In the long run, you'll kick yourself if you don't.
No. 9: Steer Clear of Aging Running Backs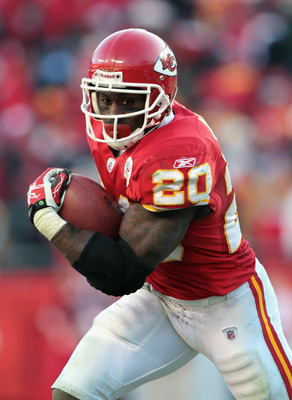 Jamie Squire/Getty Images
As NFL players grow bigger, stronger and faster, career spans—particularly those of running backs—shorten. The window for a running back to dominate is slim, and once they approach 30, things tend to tumble into a steep decline.
Players like Thomas Jones, Willis McGahee and Ladainian Tomlinson used to be fantasy immortals, but their numbers have all declined as their bodies decay. Some of these older backs who specialize at the goal line still maintain value, but you still shouldn't pass on a younger, multi purpose back for one of those guys.
Don't be tempted by past greatness.
No. 8: Consider Complements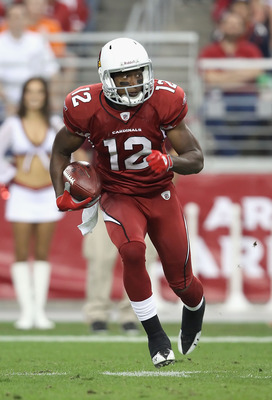 Christian Petersen/Getty Images
The Arizona Cardinals are in an interesting fantasy conundrum. Larry Fitzgerald is arguably the best wide receiver in the NFL, but the Cards don't have a dangerous number two wide receiver.
This allows defenses to constantly double team Fitzgerald, but it also leaves his complement (probably Andre Roberts) with favorable match ups. So, does this situation hurt Fitzgerald's value and raise Roberts'?
It's impossibly tricky, and it's the kind of scenario you should be aware of. Other examples include a star running back on a team without a passable passing game or a budding quarterback without a go-to wide receiver.
No. 7: Don't Reach for Rookies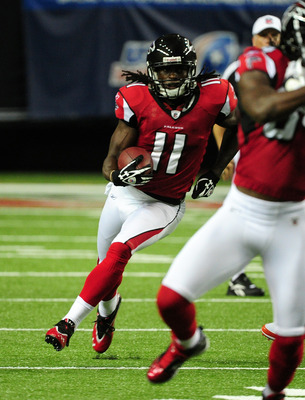 Scott Cunningham/Getty Images
Flips your calendars back one year. As the 2010 Fantasy Football season approached, rookies Ryan Mathews and C.J. Spiller were being heralded as hot commodities.
Owners nationwide used grossly high draft picks on these totally unproven players, and it completely backfired. Spiller recorded a measly 283 yards rushing and one touchdown while Mathews missed seven games and rushed for only 681 yards and seven touchdowns.
This year, rookies like Julio Jones and Mark Ingram are enjoying similar hype. Unless you truly believe one member of the 2011 Draft Class has Adrian Peterson-impact potential, do not reach for him. Take a proven player instead.
No. 6: Draft the Best Player Available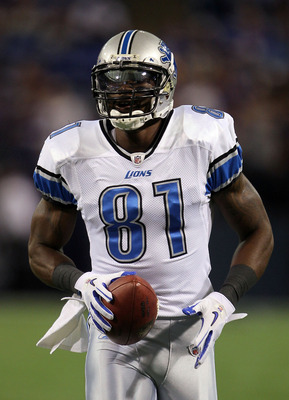 Jeff Gross/Getty Images
Drafting the best player available is a strategy employed more often in the actual NFL Draft than any fantasy football draft; however, it's an approach worth considering.
Why settle for a lesser valuable player just to fill a need?
Let's say you draft Andre Johnson at the tail end of the first round, and rather than select a second tier running back with your second round pick, you take Calvin Johnson. It might seem crazy, but there will be a few teams that leave the draft without a marquee wide receiver. You could then swap one of your blue chip receivers for a top flight running back.
Or, find an owner who roots for the Lions and tempt him with the lure of having Calvin Johnson on his roster. If all else fails, you still have two of the most dominant players in fantasy football.
No. 5: Watch out for Overworked Running Backs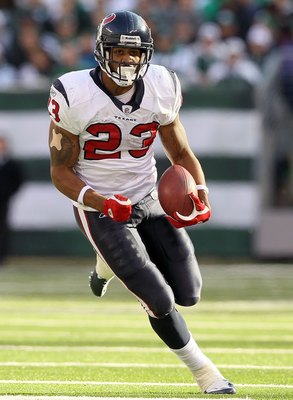 Jim McIsaac/Getty Images
Technically, NFL running backs are not machines; however, they possess some uncanny similarities.
If you overwork a machine for an extended period of time, it is bound to breakdown. The same logic applies to running backs. If a team allots an overwhelming workload to a running back, he is going to breakdown and get hurt.
The "Curse of 370" has proven this true.
Arian Foster and Peyton Hillis emerged as fantasy stars last year, and their respective teams squeezed every last carry out of them. Both Foster and Hillis are now far very susceptible to injury and a decline in performance.
No. 4: First Round Studs Win You Games, Late Round Gems Win You a Championship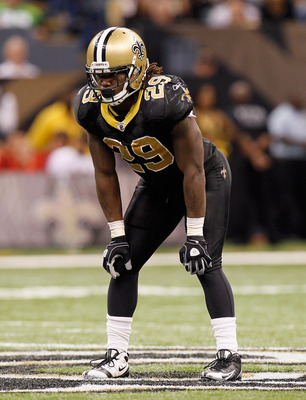 Kevin C. Cox/Getty Images
Too many owners spend all of their time slaving over which players to draft in the first and second rounds. Granted picking the right stars to anchor your team is vital, filling out your roster with quality late round picks is just as important.
Your first round pick might singlehandedly win you a few games, but there will be weeks when he is shutdown. He might go down with a severe injury or his coach might bench him at the end of the regular season, leaving your fantasy team in trouble. That's when those late round picks become so valuable.
Study depth charts and preseason games to find the next Chris Ivory, Arian Foster or Brandon Lloyd. They will catapult your team to the next level and win you a championship.
No. 3: Follow Team Specific Beat Writers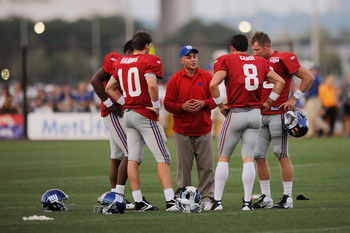 Patrick McDermott/Getty Images
Hundreds of fantasy football experts publish their sleeper picks prior to the season. But there are a few problems: most of those picks are recycled from one writer to the next, and many are simply based off of a player's performance in 2010.
If you truly want to find the next great sleeper, follow beat reporters. Those guys watch players practice each and every day, and can actually provide valuable insight into depth charts and who is in line for a breakout year.
No. 2: Participate in Mock Drafts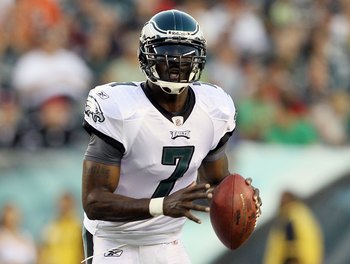 Jim McIsaac/Getty Images
Obviously, a fantasy football draft carries far less stake than an actual NFL Draft, but that doesn't mean you shouldn't prepare like a real life G.M. if you're serious about winning.
General Managers are prepared for every possible draft day scenario, including trades and big names free-falling down the draft board. You should be ready as well.
Head over to ESPN.com and utilize their Mock Draft system. It's the best possible way to prepare yourself for a draft.
No. 1: Bring Beer, but Don't Drink Any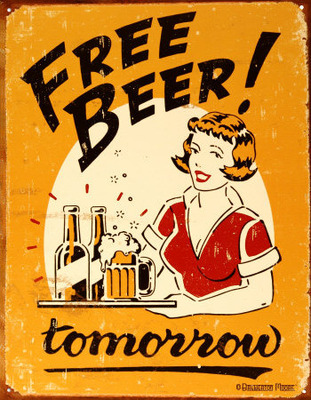 Free beer.
You wouldn't deny it, and neither would your friends.
So, if you really want to gain an edge in your fantasy draft, bring a case of beer and distribute to your fellow owners. Let the alcohol instill irrational courage into your competition, and watch as they make reckless draft picks throughout the night.
Casually sip on a beer in order to avoid any suspicion, and walk out of your draft as the odds-on favorite to hoist the championship trophy.
Keep Reading