Ranking the 15 Most Fearsome Defenders in the League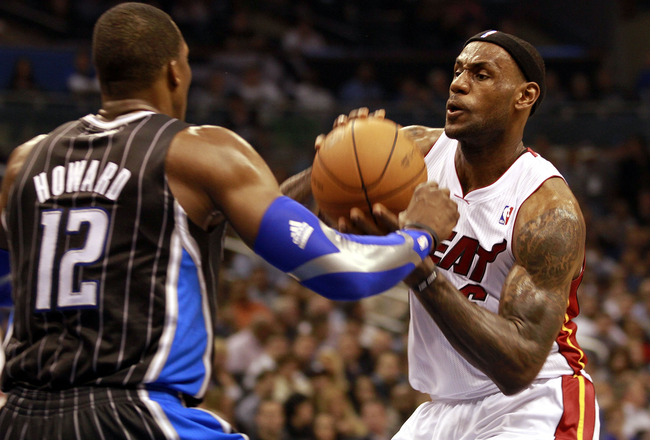 Marc Serota/Getty Images
This past year, Orlando Magic center Dwight Howard won his third consecutive Defensive Player of the Year Award. To call Howard fearsome would actually be an understatement.
They say defense wins championships, and Howard's is a primary reason the Magic have contended for a title in the past.
Miami's defense was a big part of why they made the Finals in 2011, and Dallas' defense was a big part of why they beat the Heat.
Here are the 15 most fearsome individual defenders in the league...
Andy Bailey is on Twitter. Follow @_Andy_Bailey
15. Kevin Garnett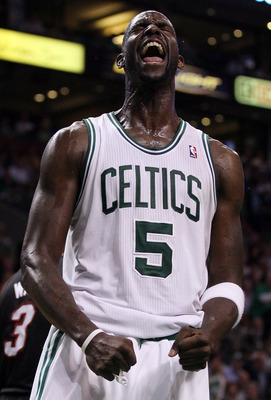 Elsa/Getty Images
A few years ago, Garnett would have been a legitimate contender for the top spot on this list. Father Time is clearly catching up to him.
Still, he's a solid all-around defender and the Celtics' emotional leader on that end.
14. Josh Smith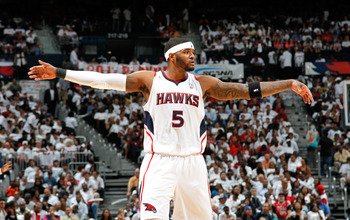 Kevin C. Cox/Getty Images
Due to his length (7'0" wingspan) and extreme athleticism, Josh Smith is a very versatile defender at both forward positions.
For his career, he's averaged 2.2 blocks and 1.3 steals a game.
13. Shane Battier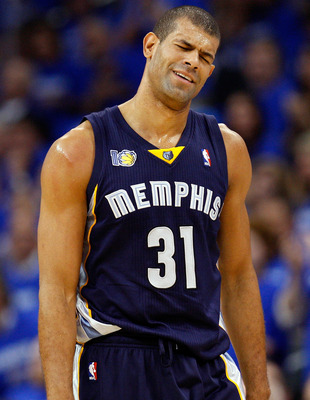 Ronald Martinez/Getty Images
Shane Battier is starting to get up there in years, but he's still one of the best all-around wing defenders in the NBA.
12. Serge Ibaka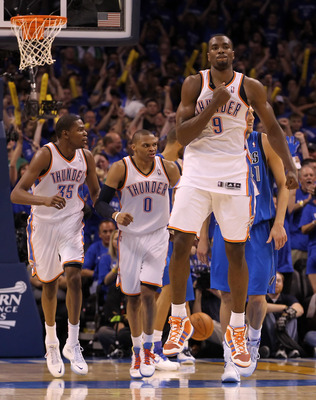 Ronald Martinez/Getty Images
Ibaka is one of the best protectors of the rim in the league. At 2.4 a game, he was third in the NBA in blocks during the 2010-11 season.
11. JaVale McGee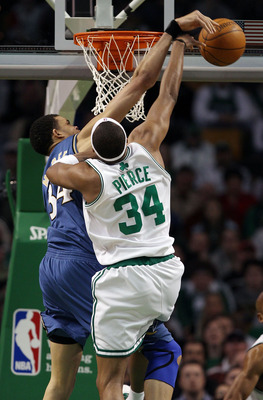 Elsa/Getty Images
From one shot blocker to another, JaVale McGee is one of the most athletic centers in the league. That gift has already made him an elite shot blocker (second in the league last year), and he only figures to get better (he's just 23 years old).
10. Kobe Bryant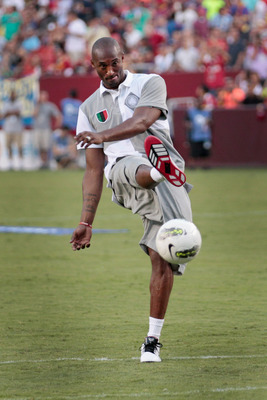 Rob Carr/Getty Images
With the possible exception of Dallas' Dirk Nowitzki, no one in the game has a sharper competitive edge than Kobe Bryant.
On both ends of the floor, he's willing to do whatever it takes to win.
9. Rajon Rondo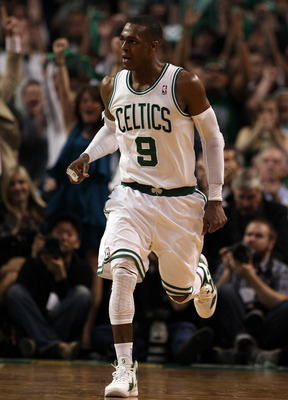 Elsa/Getty Images
Rajon Rondo is one of the best defenders in the NBA at the point guard position, but his individual prowess is greatly benefited by the system in which he plays.
Even still, averaging 2.3 steals a game (second in the league last year) is an impressive individual accomplishment.
8. Tyson Chandler/Shawn Marion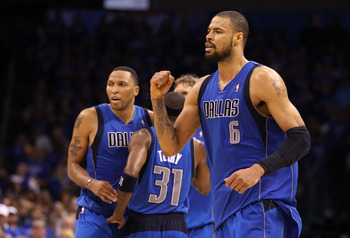 Christian Petersen/Getty Images
You can't blame a die-hard Mavs fan for going two-for-one on this one, can you?
Dallas' defense was a critical component of their 2011 championship run, and Tyson Chandler and Shawn Marion led the way on that end.
7. Andrew Bogut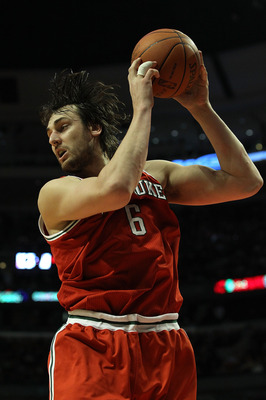 Jonathan Daniel/Getty Images
Bogut may be the most underrated defender in the league. At 2.6 a game, he led the NBA in blocks last year.
And we all know a defensive possession isn't over until you secure the rebound. Bogut averaged 11.1 boards a game.
6. Dwyane Wade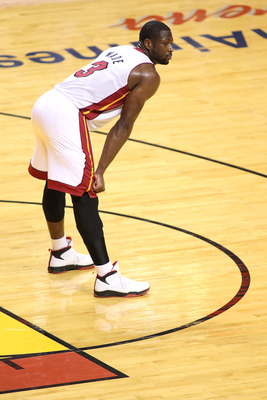 Marc Serota/Getty Images
At 6'4", Dwyane Wade is undersized for a shooting guard. That hasn't prevented him from averaging over a block per game in five of the eight seasons in which he's been in the league.
Last year, he averaged 1.5 steals and 1.1 blocks a game. He and LeBron James are one of the most dangerous defensive duos in the league today (and possibly of all-time when they're all said and done).
5. Chris Paul
Ronald Martinez/Getty Images
Among point guards, Chris Paul may be the most ferocious defender in the NBA. In fact, he often crosses the line and into the territory of dirty players.
He's crafty, smart, athletic and most importantly, competitive. For the third time in his career, he led the league in steals per game (2.4) last season.
4. Andre Iguodala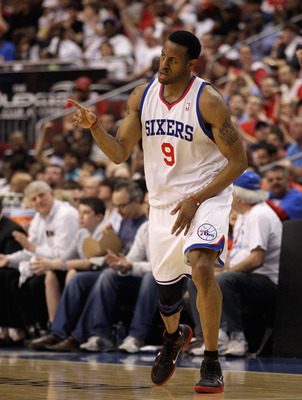 Rob Carr/Getty Images
Over the last couple years, Iguodala has steadily emerged as one of the best on-ball defenders in basketball.
He uses his elite athleticism to back up his genuine commitment to keep his man in front of him.
3. Tony Allen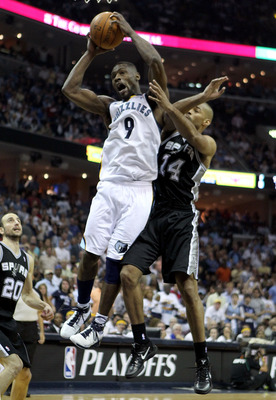 Andy Lyons/Getty Images
Right now, the best wing defender in the NBA could very well be Tony Allen.
Over the course of league history, a lot of the game's best defenders have had a touch of crazy in them, and Allen can be counted in that category.
2. LeBron James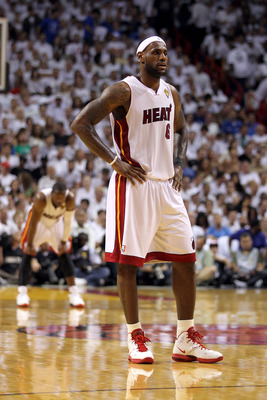 Mike Ehrmann/Getty Images
There may not be a more versatile defender in the world. LeBron James can legitimately defend elite players at four positions, and I wouldn't be surprised to see him slow down some of the game's best centers if he was asked to.
1. Dwight Howard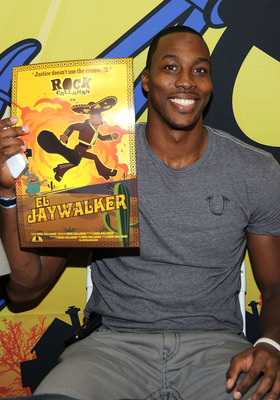 Frazer Harrison/Getty Images
It doesn't get any more fearsome than the best center and defender in the NBA. Dwight Howard has captured the last three NBA Defensive Player of the Year Awards.
Orlando's entire defensive scheme is based on Howard's size, athleticism and skill on that end. Last year, he averaged 14.1 rebounds, 2.4 blocks and 1.4 steals a game.
More on the NBA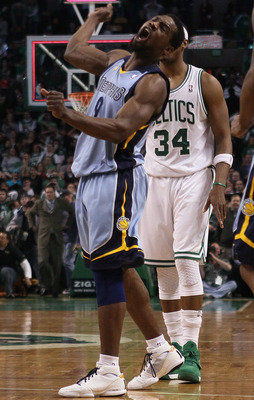 Elsa/Getty Images
Keep Reading