You should grab a cup of coffee because this is not going to be easy to read. Everyone who plays fantasy football is not an expert—they are an idiot.
I repeat, there is no such thing as a fantasy guru or expert.There are just a group of people that call each other guru's to fool the rest of the world.
But enough about that, we are here to discuss my take on fantasy football for the 2011 season. I am not an expert, but if you would like to call me one, I see no reason why I would disagree. I tell myself every morning as I wake up, "Tommy, you are awesome and everybody loves you."
With an offseason like the NFL just had, it is going to be hard to pinpoint any kind of real talent until the season unfolds. There are a handful of no-doubters to draft come fantasy draft day, but the rest just fall into a big barrel of "wait-and-see" including the entire Philadelphia Eagles franchise.
I have never seen one team go as far as they did in 2010, and with all the talent they have, be degraded like they have been in 2011. Everyone speaks so badly about the team who just made more free agent signings than The Situation at his family reunion.
The Eagles have Vick, Jackson, McCoy, Celek, Maclin, and even rookie kicker Henery. This could be the fantasy team of the decade.
Or they could be on the other end of the spectrum.
How about the Cincinnati Bengals? They are worse than terrible in real life and in fantasy. How is that even possible?
They once had TO and Ochocinco, thought to be the best WR tandem in history by some. Those same analysts have since been removed from the media and are now with Jay Mariotti in the witness protection program in London—good luck to them all.
If you get anything from today's lesson, get this: Fantasy football is a gamble. No matter how hard you study, plan, or research, nothing can prepare you for the Tom Brady torn ACL's or the Shonn Greene overrated seasons.
It just happens.
And that brings me to the reason we are all here, my guide to the 2011 Fantasy Football season. I already have made plans to spend at least four days in a shed in the mountains with nothing but a computer and wifi to put together a list of sleepers/busts that would make the "guru's" jealous.
Let's start this grand adventure with the most important position in all of sports, the fantasy manager...YOU!
The General Manager
You have prepared all year long. Your incredible run lasted about seven weeks last season until your entire team began dropping like interns in Washington to the injury bug. (I had Gates and Gore last season, so I know a thing or two about frustrating endings). Now it is time to get ready for this year.
We all know that every fantasy manager is going to win. In fact, I would go as far as to say that every person at your draft is thinking to themselves, "This is easily the best team I have ever had, I cannot wait to hoist the trophy in January."
And that is how you should think. You are the best and everyone else sucks. Plain and simple. If you think that way, you can never fail. Look at Charlie Sheen. He wins in every aspect of the word. I once saw him drinking gasoline and all he said was he needed to fuel his soul to get through the threshold of life.
So throw away all your notes, game films, magazines (they are out of date anyways), and anything else related to fantasy football...this is all you need.
Who is your favorite Overall Fantasy Player?
Quarterbacks
There is no such thing as a sure bet in fantasy football, but there are players that you should only pass on if your Hooters waitress is so hot, the only way to land her is if you draft Reggie Bush to shut her up. So I like to call these players, "Better than drafting Reggie for a hot Hooters waitress," good.
1) Aaron Rodgers - If you were starting a website titled duh.com, all you would need is a picture of Rodgers titled fantasy first rounder. This guy brings the hammer every year.
Look at his stat line. He has tossed 28, 30 and 28 touchdowns in consecutive seasons. If you add in the 4,000-plus yards in two of the three past years and the low INT total, you are left with a fantasy stud.
2) Michael Vick - Everyone will say he is injury prone, breakable, dumb or overrated. And they are wrong. This guy could end his career as the greatest fantasy player of all time. He just needs to keep playing like he did against Washington on that Monday Night last season.
You remember that game? He threw for 333 yards, four TDs, and rushed for another 80 yards and two TD's. That was his video game-esque type of performance that everyone was afraid of. We knew he could do it, but then he actually did, and people were shocked.
3) Tom Brady - If you are married to Gisele, have three Super Bowl rings and play for a coach that laughs only when he has 43 picks in next seasons draft, then you get Tom Brady.
As long as he plays for Bill, he will be a top fantasy guy. They pass heavy and rush only when they need to. He had 36 TDs and FOUR interceptions last season. And he did not throw a pick after October 17, 2010. WOW!
4) Drew Brees - A 4,000 yard, 30 TD type of guy that everyone should want on their team. FACT!
5) Peyton Manning - It is Peyton Manning. He is the only quarterback on Madden that I cannot seem to stop. He is unstoppable in fantasy, too, he has been since 1998.
6) Philip Rivers - This man's passing yardage has gone up every season since 2007, and he threw for 4,710 yards last season. How can you not want him?
Running Backs
If you play in a non-PPR (point per reception) league, than this is where you lose your mind. Drafting a running back in standard leagues is better than Lindsay Lohan at Dick Clark's New Years Rockin Eve.
But I am here to rank overall fantasy value, and for general purposes (I am too lazy to make another post), I will rate the top ten backs for each league.
Non-PPR League
1) Adrian Peterson - If you pass on this guy, hand your man card to the nearest person because you are no longer a part of this community.
2) Chris Johnson - A beast in 2009, many people were disappointed with his 2010 season. All he did was rush for 1,300 yards and 11 TDs. Trust me, the Titans will sign him before the season, and he will put up better numbers than last season.
3) Arian Foster - Stop trying to hate and begin to love this guy. He destroyed the fantasy world last season on a team that loves to pass. He went from back up to favorite in one week after an injury and a debut that can only be described as refreshing to fantasy owners.
4) Ray Rice - The Ricky Williams signing is the only reason he dropped to fourth. I had this guy as my number two overall player behind AP until that decision. Why? Because the Ravens love to take out Rice and punch in some fresh legs for the red zone. It is like they do not even care about fantasy football in Baltimore...whatever!
5) Jamaal Charles - Did everyone forget this guy had 1,000 yards in 2009, too? He might not score as many TD's as the others, but he is definitely worth the pick up.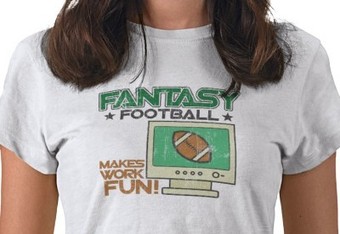 6) Rashard Mendenhall - Do the Steelers run the football? Surprisingly yes. He had 324 carries last season, up from 242 in 2009. Every stat line of his has gone up since his rookie season so he could be on pace to be the top overall fantasy player in 2012.
7) LeSean McCoy - He is 23 years old, super fast, and plays for Andy Reid. I think this guy is going to be huge this season.
8) Darren McFadden - Why not? He showed us last season that he is the guy we thought he was in college. It just took him a few more years to get healthy and adjust to the pro game, but when healthy, this is a no-brainer
9) Steven Jackson - In six seasons, he averaged over 1,000 yards rushing and seven TDs. Somehow, people continue to hate this guy even though, other than AP, he is the most consistent RB in fantasy football history.
10) LaGarrette Blount - Just you wait and see why I put him up here. Just wait!
PPR Leagues
1) Arian Foster - His value goes up in PPR leagues for one reason, Matt Schaub loves to throw to his RBs.
2) Adrian Peterson - He has to be EVERYTHING in Minnesota, so why not catch the football, too?
3) Chris Johnson - 2009, 2009, 2009!
4) Ray Rice - He averages more than 50 catches a year in each of his three seasons in the NFL. Even if he only catches 50, that is still enough points to make his rating sky rocket.
5) Lesean McCoy - If Vick is as overrated as everyone thinks, then why should McCoy be considered it, too? He only had 78 receptions in 2010.
6) Darren McFadden - No need to wait anymore, this guy will explode in 2011. He almost did it in 2010 on a team that, for lack of a better word, stinks.
7) Matt Forte - The all-around back was better in 2008, but in 2010 he reminded us of how good he can be when the quarterback knows how to throw a football.
8) Jamaal Charles - If his receptions continue to climb, he might just be the back of the future on a team that loves to run the ball.
9) Rashard Mendenhall - When he is not running the football, I am not sure what he is doing but it is not catching it. He only had 25 and 23 receptions in the last two years, respectively. However, he is still a worthwhile back because he makes up for his lack of receptions with his running abilities.
10) Peyton Hillis - No one realizes how many catches this man had last season (61). If he can repeat what he did in 2010, he will move up the charts for 2012. However, the way he finished 2010 was not too impressive to say the least. (269 yards rushing, 0 TDs, and 15 REC for 53 yards over the last five games)
Wide Receivers
The best group of fantasy football talent always comes from the wide receivers. I do not care if you think this is only true for the PPR leagues and they hold less value in standard leagues. Remember, I am the one with the keyboard and the high level of expertise in fantasy football, not you, according to Rolling Stone magazine.
The beauty behind wide outs, I only need one list. The differences between non-PPR and PPR for wide receivers is not enough to make me construct two lists. Besides, I would have the same top 10 either way.
1) Andre Johnson - The best of the best. The most consistent WR in the NFL over the seven of the past eight seasons. Even with Foster having a breakout season and an injury issue with his knee, he still found a way to catch eight TDs and over 1,200 yards.
2) Roddy White - With four consecutive seasons of more than 1,100 receiving yards, this guy is the real deal in the NFC. He adds another 10 TDs and you got yourself a shot at the fantasy championship
3) Larry Fitzgerald - He finally has a good QB throwing him the football. That is all you need to know.
4) DeSean Jackson - With his speed and Vick's cannon, if the deep routes continue, Jackson is on pace to dominate the NFL in 2011. He is a career 23.5 yard per catch WR. Go get em!
5) Calvin Johnson - No one understands how this guy continues to dominate on a team with 45 different starting QBs last season. In a full season, he will nab 80 catches, 1,400 yards, and 14 TDs. Bookmark that stat line and look at it in January of 2012.
6) Hakeem Nicks - The receiving corp of the New York Giants has taken a big hit with Steve Smith leaving and all that does is allow Nicks to jump to the top. He instantly becomes a top tier guy without Smith across the way to steal catches from him.
7) Greg Jennings - He plays for Green Bay and has Aaron Rodgers tossing him the rock, nuff said.
8) Mike Wallace - What does he have to offer? He has speed, great hands, and is still only a kid.
9) Mike Williams - Thanks to Josh Freeman, Tampa Bay might actually become a dominate football team again. Mike Williams has only been around for one season but is impact last year was enough to propel him to the top 10.
10) Miles Austin - Why have so many people forgotten about this guy?
Tight Ends
Thanks to Proposition 8, I might confuse people with this title. But no need to fret, we are all here for football and the position that gets over analyzed every season. If you want to draft a TE in the first round, go for it. But just make sure your buddies have not started drinking yet or you will be the goose of the day.
There are "ZERO" TE that require a pick in the first five rounds. The only reason people draft them higher is strategy because someone else just took one or is about to take one. I took Gates last season because I had screwed up my first three rounds so poorly, I had no choice but to take someone I knew would be consistent.
If I could go back, I would have taken a WR, but that is a discussion for another day.
1) Antonio Gates - If his foot problem can go away, he is an easy choice for best TE to take early on. If not, well, if you had him on your team last year you would already know the drama behind not knowing to start him or not.
2) Dallas Clark - He will be back to his old self after an injury plagued his 2010 season.
3) Jason Witten - Again, without Romo, the world forgot that the Cowboys have some pretty good players. Witten is a beast with Romo at the helm.
4) Vernon Davis - Attitude aside, this guy can flat out play. He just needs a guy that can throw the football to him.
5) Jermichael Finley - He is quickly becoming a big time pick up.
Defense/Kicker
I will make this section simple.
Draft a kicker or a defense and you are an idiot, so making a list would be wasting my time.
That is it!
Oh wait, I forgot to talk about sleepers and busts. I am just afraid people in my leagues will read this and know my secrets. I have inside information about these players.
For example, I know how one of these guys shaves his armpits to make him more aerodynamic and quicker. It is the attention to details like that that make my sleeper list a deadly one. Or, it is just another list that everyone will forget come 2012.
Sleepers
1) Tony Romo
2) Montario Hardesty
4) Beanie Wells
5) Daniel Thomas
6) Delone Carter
7) Mario Manningham
8) Dez Bryant
9) Jordy Nelson
10) Jacoby Ford
11) Jimmy Graham
12) Owen Daniels
13) Mike Sims Walker - How can a fantasy season be complete without someone calling Mike Sims- Walker a sleeper? How many times can you be called a sleeper before we realize that maybe, just maybe, he is not that good?
That is it! If you follow this guide than you can not fail at fantasy football. If you do not win your league using my rankings, then you did it to yourself by drafting the Bengals defense in round six.
I leave you with a few tips:
Keep it simple and you can not go wrong.
Trust your gut.
Do not, and I repeat, do not let anyone goat you into drafting a player you do not want.
Drink beer slower than normal. It is very easy to draft a team full of your home team after a few beers just to win a side bet. Beer makes you draft like Matt Millen. So hold off on getting wasted until later.
Make sure you know who is injured, traded, holding out, etc... If you draft Mikel Leshoure, you will forever be labeled a douche and your fantasy value will never recover. Sure, you will always be invited back to the league to see what you do this season but be ready for a beat down.
And last but not least, it is fantasy football. Make it fun. Be a tool. Act like a fool. Talk trash and make uncomfortable jokes about your friends moms. It is time to let go and have fun because real life sucks unless your name is Hugh Hefner.