North Dakota Name Change: 'Fighting Sioux' Isn't Only Nickname That Needs to Go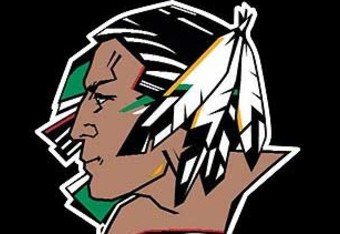 For the many people who are insistent that offensive and outdated sports nicknames need to be done away with, today is a day that will go into the books as a day of triumph.
According to a report from the Associated Press, the University of North Dakota is ready to change its "Fighting Siuox" nickname after meeting with the NCAA on Friday. The school didn't have much choice, really, as the NCAA has plans to ban North Dakota from hosting NCAA tournaments and using the nickname or logo at NCAA tournaments if the nickname is not dropped.
The decision comes just a day after six American Indian students filed a federal lawsuit asking to eliminate the nickname. Per a separate AP report, the students claimed the nickname violated the state constitution, not to mention a settlement between the university and the NCAA that retired the logo.
This situation isn't out of the woods quite yet, as North Dakota governor Jack Dalrymple will look to transfer the nickname and logo back to UND via a bill that he will introduce in November.
For now, though, what we have here is a development that has the potential to set a precedent that could force other changes to be made.
When you think about college sports alone, Fighting Sioux isn't the only nickname that sticks out like a sore thumb. The Florida State Seminoles represent the most notable example, but there is no shortage of schools that use "Braves" or "Indians" as a school nickname.
Obviously, the same goes for professional sports, where Major League Baseball's Atlanta Braves and Cleveland Indians have had to put up with similar pressure in recent years. In the National Football League, we still have the Kansas City Chiefs and Washington Redskins, arguably the most blatantly offensive team name in sports. Miami University used to be the Redskins, but they became the Redhawks in the mid-1990s. The NFL's Redskins need to consider a similar change.
Listen, we all know the argument for keeping these team names. They've become a tradition, they're really not hurting anyone, and for the most part they do have something to do with the region they represent. I get that, but I also think we are at a point as a culture where cartoonish representations of indigenous peoples are a little dated, to put it lightly.
Besides, let's keep in mind that we're talking about team nicknames and mascots here. In other words, nothing sacred. Changes can be made, and changes should be made.

Most recent updates:
This article is
What is the duplicate article?
Why is this article offensive?
Where is this article plagiarized from?
Why is this article poorly edited?