Pittsburgh at Washington: What To Watch for Tonight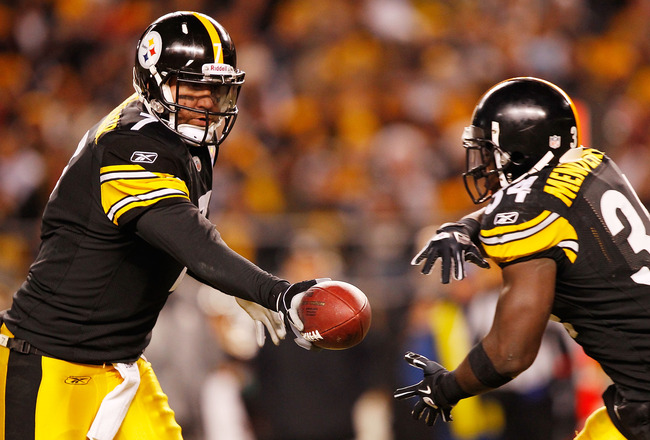 Jared Wickerham/Getty Images
Every NFL fan is eager to get the preseason underway and put the lockout-marred offseason behind them. For Pittsburgh Steelers and Washington Redskins fans, that starts tonight in the nation's capitol as the two teams face off.
Here's a look at what to watch for tonight as the defending AFC champions face off against the young guns of the NFC East
1. Rookie Watch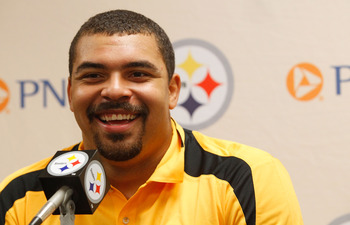 Jared Wickerham/Getty Images
The Steelers will probably get a chance to play each of their rookies except for Baron Batch, the running back who was lost to an injury to his Achilles earlier in the week.
It will be particularly interesting to see how the team uses Marcus Gilbert and Keith Williams, their two draft picks along the offensive line. The Steelers still have little clarity along the line beyond Maurkice Pouncey at center, and both rookies could find themselves pressed into service if they perform well in these early games.
Gilbert has been banged up, so this will be a good chance for him to get on the field and show his stuff at game speed. Williams has seen a lot of time with the starters, so he could play a good portion of tonight's game.
2. Wide Receiver Depth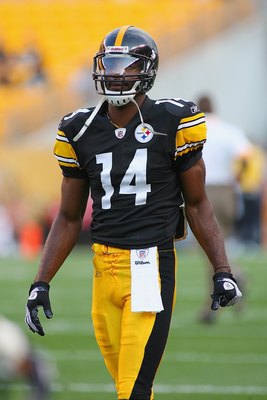 Rick Stewart/Getty Images
The Pittsburgh wide receiving corps has been decimated by injuries early on in camp, so tonight will be a great chance to get extended looks at younger players like Antonio Brown, Wes Lyons and Tyler Grisham. It also might be a chance for Limas Sweed to show his stuff, if he's healthy and ready to go.
The Steelers brought in Jericho Cotchery yesterday and it's unclear if he'll suit up for the team on only his second day with the playbook. Cotchery is a good possession guy, so he could eventually slot in as a fourth or fifth guy and also help on special teams.
If he steps in tonight, however, he might see a lot of time and get quite the baptism by fire.
3. Health Updates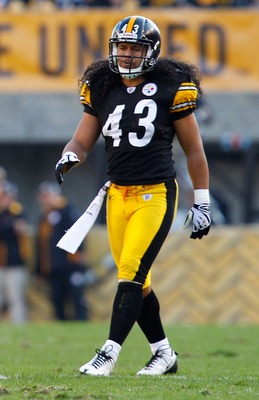 Jared Wickerham/Getty Images
In addition to several players who won't participate tonight due to injuries, the Steelers also have a number of players coming off of offseason procedures and 2010 injuries. It will be very interesting to see how these players react under game conditions.
Troy Polamalu, Hines Ward, James Harrison, Aaron Smith and Willie Colon are all players who fit this description and are expected to start for the team in 2011. All are major pieces of the team's hopeful success. This will be the first time in over a year in some cases that we've seen these guys on the field.
Particularly intriguing will be the performances of Colon and Polamalu, who are essential to the team's success and are at positions with limited depth available if they aren't ready to go.
4. Strength and Conditioning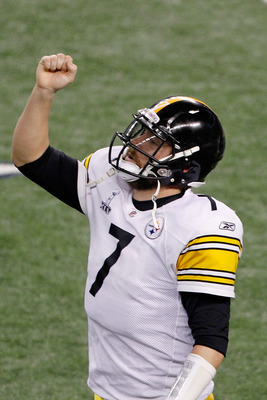 Joe Robbins/Getty Images
The Steelers, like every other team, were robbed of valuable conditioning time and mini-camp practices because of the protracted length of the lockout. How teams and players cope with the shortened preparation time will be a very interesting storyline for everyone.
We've already seen signs in Pittsburgh that the short offseason program has had some bad effects. There have been a lot of players not practicing with minor dings that aren't characteristic. At game speed, that could either get better or worse.
Particularly important will be the offensive line play. The worst thing that could happen is that a player like Ben Roethlisberger or Rashard Mendenhall sustain an injury because the line isn't ready to play at full contact.
5. Super Bowl Hangover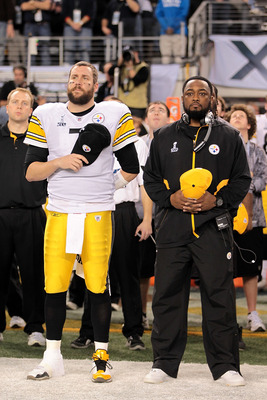 Jamie Squire/Getty Images
The first preseason game usually isn't a good time to evaluate much more than basics. Starters play only a series or two on both sides of the ball and most of the time teams show at least a little rust as they return to the field for the first time in a game situation.
But this will be the first chance we get to evaluate the Steelers and how they look after a Super Bowl loss, only the second in their long history. They rebounded well in 1996 to make the playoffs and nearly returned to the Super Bowl, but recent history hasn't been kind to runners up.
Little will be gleaned from tonight's game, but the team could go a long way toward expelling the demons by taking the field and totally dominating a lesser team like the Redskins.
Keep Reading

Pittsburgh Steelers: Like this team?