UFC Live: Hardy vs. Lytle; Is Charles Oliveira the UFC's Best-Kept Secret?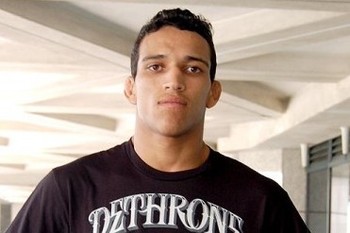 Throughout history, humanity has been fascinated with secret weapons. The McGraw-Hill Science and Technology Dictionary defines a secret weapon as a weapon closely guarded or kept under concealment so as to be used before countermeasures can be taken against it.
The British government had exploding rats and time bombs made to look like Chianti bottles in World War 2. Nikola Tesla proclaimed to have the technical know-how to invent a secret death ray in the 1930's.
The United States of America deployed a super secret weapon of nightmarish proportions in Iraq capable of firing concentrated doses of invisible frequencies that could wither opposing soldiers and civilians into a primordial soup of human splatter in milliseconds. So what or who is the Ultimate Fighting Championship's secret weapon?
Look no further than Charles Oliveira. Assembled on Oct. 17, 1989, in Sao Paulo, Brazil, Oliveira may be the UFC's best-kept secret. With a total of 16 fights under his belt, the 5-foot-10 Brazilian Jiu Jitsu/Muay Thai practitioner has left a trail of destruction in his wake.
If Quentin Tarantino rewrote the American crime classic Pulp Fiction with an MMA twist, he'd probably cast Dana White as Marsellus Wallace, Stephan Bonnar as Vincent Vega, and Jon Bones Jones as Jules Winnfield.
White's character would send Bonnar and Jones to retrieve the UFC's secret weapon-a mysterious silver briefcase with a transcendental glimmer that revealed the source of Charles Oliveira's fighting spirit.
Somewhere in between all of this, chance would have Bonnar and Bones dining in a crowded restaurant where Rashad Evans was staging an outlandish robbery and coupe de grace.
Evans would make his way to Bones and Bonnar's table, attempt to steal the briefcase along with Bones's wallet, and live to regret his not so serendipitous showdown with the UFC light heavyweight champion.
The movie would end as the briefcase arrived safely in Milwaukee, Wisc. on the eve of Charles Oliveira's lightweight showdown with Donald Cerrone.
Is Charles Oliveira really the Ultimate Fighting Championship's best-kept secret? We'll let you decide!
Charles Oliveira Debuts Trampling Souls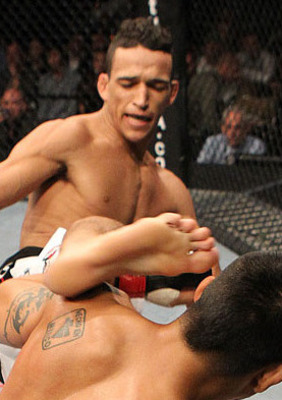 Hunter S. Thompson once said that for every moment of triumph, for every instance of beauty, many souls must be trampled. On March 15, 2008, Charles Oliveira made his professional MMA debut in the Predador FC 9 Welterweight Grand Prix event in his hometown of Sao Paulo, Brazil. He trampled three souls that night.
In the first round Oliveira went toe to toe with fellow countryman Jackson Pontes. Pontes was submitted in round one via rear naked choke.
Advancing to the second stage of the tournament that night, Oliveira squared off with Viscardi Andrade. The fight was a little more tumultuous than his previous fight with Pontes, but Oliveira showed grit and determination when he put Andrade away in the second round via TKO.
Putting "the rule of three" to the test, Oliveira fought Diego Braga in the final round of the tournament. Braga would meet the same fate as Andrade when he was TKO'd during the first round. Thrown to the wolves, Charles Oliveira came out the top dog of Predador FC 9.
The Wonder Years: Charles Oliveira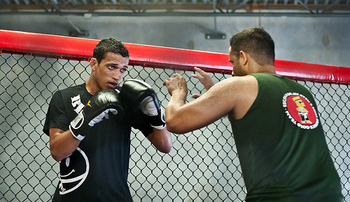 photo courtesy of williamvo
Proving that his tournament victory wasn't beginner's luck, Charles Oliveira's ascent and assault on the MMA landscape continues. Just 16 days after defeating Mehdi Bagda, Oliveira enters Korea Fight 1 in Sao Paulo, Brazil on Dec. 29, 2008. Lightning strikes twice in one night for Oliveira as he disposes of his first opponent Daniel Fernandes via KO and his second opponent, Eliene Silva via TKO.
After finishing his last five opponents by knockout or technical knockout, Oliveira either grows board of the monotony that comes with putting his opponents to sleep or chooses to become a submission savant. I'd like to believe the latter. Four of his next five opponents are defeated by way of submission with a notable win over Alexandre Bezerra.
On Feb. 14, 2010, Charles Oliveira plans a Saint Valentine's Day massacre of his own at the Warrior Challenge 5 tournament in Santa Catarina, Brazil. His first victim is Rosenildo Rocha, who he quickly submits with a rear naked choke in 1:21.
Placing an exclamation point on the night, he defeats Diego Bataglia with a KO slam that would make the late Al Capone envious. Oliveira now has the attention of the UFC.
Welcome to the Big Leagues: Charles Oliveira Enters the UFC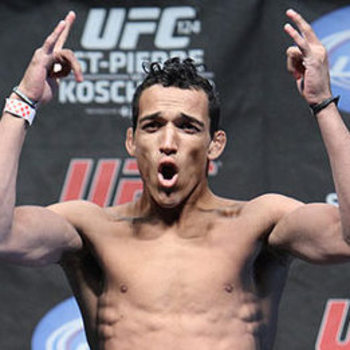 Just under six months from his day of reckoning at Warrior Challenge 5, Chalres Oliveira makes his UFC debut against Darren Elkins at UFC Live: Jones vs. Matyushenko. Determined to put an end to the UFC's best kept secret, Elkins scores an early take down, but Oliveira has other plans.
Like a spider weaving an intricate web, Olivera attempts a triangle choke then transitions to an armbar attempt. Just 41 seconds into the fight, Elkins taps out and is fortunate to leave San Diego, Calif., with his arm intact. Charles Oliveira exits the octagon with a victory and a Submission of the Night bonus.
If Oliveira were a rock star, he'd call his world tour "Summon the Submission." He arrives in Austin, Texas just one month and 14 days from his last fight. Replacing the injured Matt Wiman, Charles Oliveira defeats Efrain Escudero with a brutal rear naked choke in round three of the co-main event. Like the thirteen fighters before him, Efrain Escudero becomes another hapless victim of the "Do Bronx" Brazilian.
Charles Oliveira finally tastes defeat on Dec. 11, 2010. Facing Jim Miller at UFC 124, Oliveira was submitted with a kneebar in the first round. His reign of terror on the lightweight division is finally halted after a 14-fight winning streak.
Fresh off the first loss of his career, Oliveira meets Nick Lentz at UFC Live: Kongo vs. Barry on June 26, 2011. The match quickly becomes a slugfest with both fighters exchanging blows with one another. The fight comes to a dramatic conclusion when Oliveira submits Lentz with a rear naked choke.
The fight soon after is deemed a no contest by the Pennsylvania State Athletic Commission when they notice Oliveira struck Lentz with an illegal knee before submitting him. For the first time in his career, Oliveira finds himself winless in back-to-back fights.
What Will Charles Oliveira Have in Store for Donald Cerrone?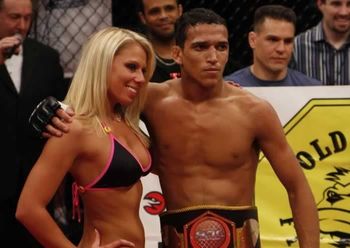 On Sunday August 14, 2011, Charles Oliveira will attempt to get back to his winning ways against Donald "Cowboy" Cerrone. With 15 wins, three losses, and one no contest in his MMA career, the WEC by-product finds himself on a four-fight win streak and would like nothing more than to put the UFC's best-kept secret to sleep at UFC Live: Hardy vs Lytle.
This will be Cerrone's third appearance in the octagon with two previous victories over Paul Kelly and Vagner Rocha.
Although the cowboy may be Oliveira's most formidable opponent to date, Charles has proven time and time again that he's a battle-tested fighter with a tremendous upside who can more than handle the pressure of a big fight.
His repertoire reads like a weapons of mass destruction list with an array of chokes, armbars, and KO slams at his disposal. Should his reign of terror start once more on Sunday night at Cerrone's expense, nothing short of a United Nations binding resolution will keep the lightweight division in the UFC safe.
What's scary is the world is yet to see "Do Bronx" reach his full potential. The Ultimate Fighting Championship is already touting him as the Brazilian Jon Bones Jones. If Oliveira's employers are already labeling him a Bones Jones incarnate, then the secret is already out.
So what kind of fight can we expect to see on Sunday night? Will the cowboy enter the octagon with guns blazing, hellbent on putting an end to the lightweight division's new Public Enemy No. 1 by peeling off Charles Oliveira's most wanted picture and replacing it with his portrait, or will Donald Cerrone just be another tumbleweed blown off course by a secret that only Jim Miller can dispel?
What happened at the weigh-in between Donald Cerrone and Charles Oliveira?
Weigh-in War!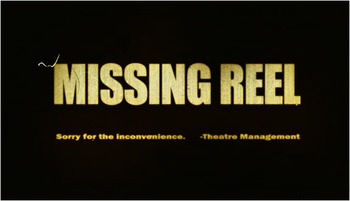 Missing Reel! Sorry for the inconvenience. -Theatre Management
Keep Reading