The 30 Fastest Hot Chicks in Sports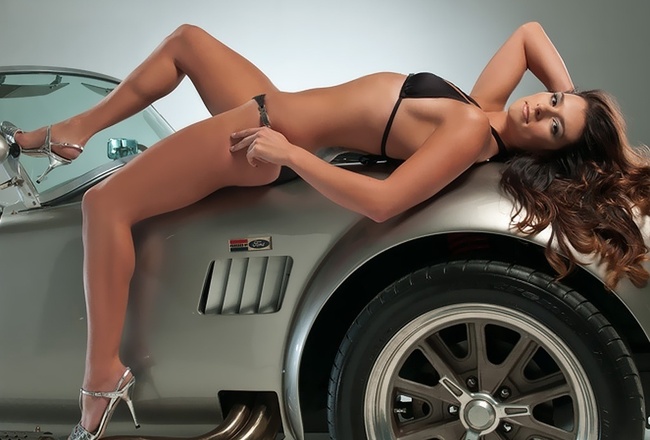 Fast cars, fast tracks, and fast women are all some of my favorite things. When you put them all together, you are in store for one hell of a ride.
These women have combined beauty, athleticism, and speed into one package that is irresistible to any man.
You're going to have to pay attention in order to keep up with these ladies, but if you do, you'll be in store for something awesome.
Here are the 30 hottest fast chicks in sports. Keep your eye on the prize and hopefully you won't get whiplash.
30. Jennifer Jo Cobb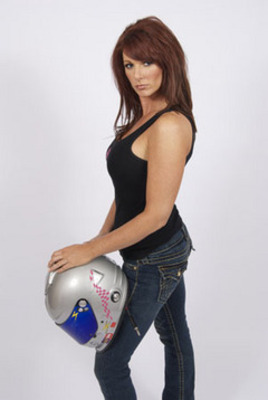 Cobb's resume: 0 wins, 0 top tens, 0 poles. She may not be taking the checkered flag on a regular basis, but she is holding her own as a woman in a man's game.
She is still one of the best looking female athletes and will remain on many bleacher report lists.
29. Amber Cope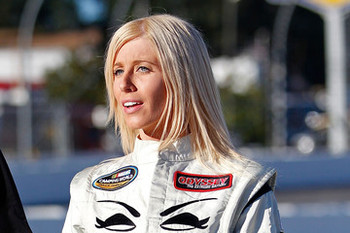 Cope likes going fast. She is a third generation racer who is making a name for herself in the racings scene.
As she continues to learn and gain more experience, we'll be hearing more about this extremely hot racecar driver.
28. Victoria Pendleton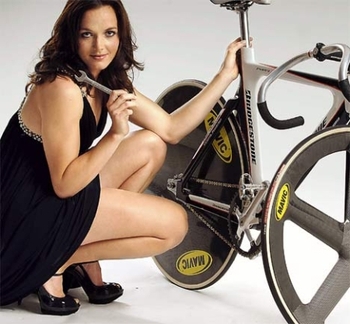 She won gold at the 2008 Olympics in sprint track cycling. This is one of the fastest and most intense races, because you are trying to fly down the track while also stopping your opponent from getting in front.
She does this with ease, and looks good in the process.
27. Chrissy Wallace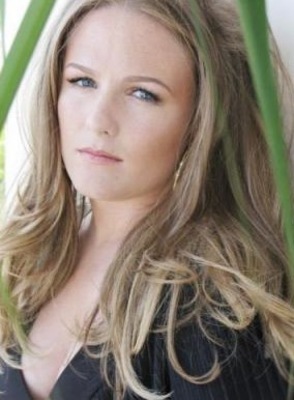 She is the daughter of driver Mike Wallace, so going fast is in the family blood.
Her first race came in 2010 and we are hoping that she continues going. Going 200 mph should be no problem for this up and comer – her dad used to take her around the block faster than that.
26. Libby Trickett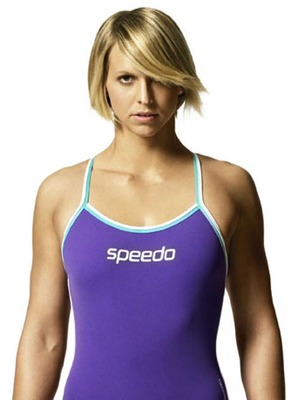 These Australians really know how to build them.
The short track swimmer holds the world record for the 100-meter freestyle and has taken home six Olympic medals.
To top it off, she is seriously beautiful. What a combination.
25. Rebecca Soni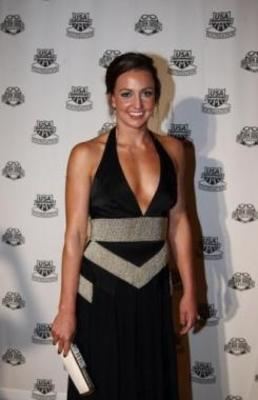 Soni has two world records for the short course backstroke and was at the Beijing Olympics winning medals and taking names.
On top of being sick swimmer, she is also looks pretty good to boot. It's nice that she does the backstroke so we get to see here while she is in the water.
24. Katherine Reutter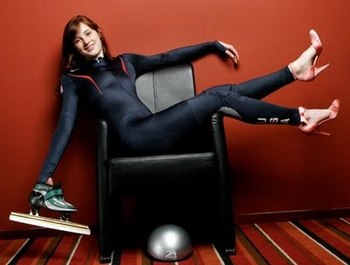 Speed skaters go around the track at blazing speeds, only inches from one another. Reutter was able to grab two medals at the 2010 winter Olympics and looks forward to another shot in 2014.
There is something about girls with a need for speed…
23. Kristi Leskinen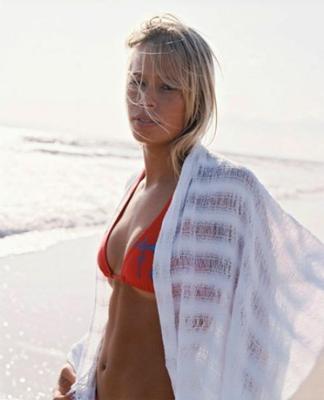 Leskinen is a free style skier who has medaled at the X Games.
While some people like to take nice leisurely strolls when they ski, athletes like Leskinen are doing flips in the air and making it look easy.
She might not be blazing down the mountain, but it's some serious stuff.
22. Kimberly Derrick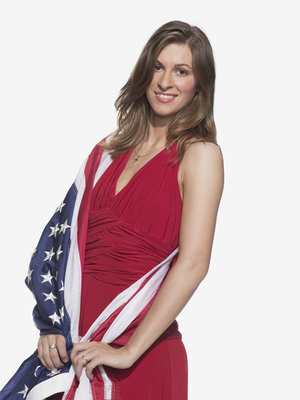 Derrick won a gold medal speed skating in Vancouver. This was her only Olympic medal, but draping an American flag over you always gets you extra points with the voters.
That and the fact that she is an amazing athlete.
21. Catherine Raney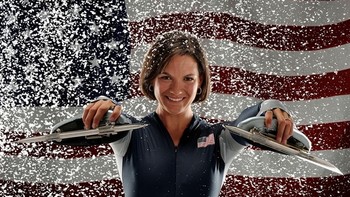 She was a four time Olympian with not much to show for it.
We are not going to hold it against her because she is an American, and we don't do that to our own. The speed skater did make this list though, which should serve as a nice consolation prize.
20. Erin Hamlim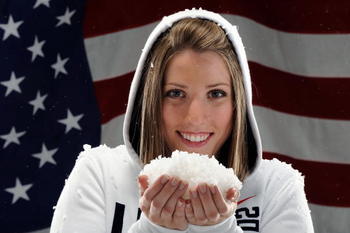 You have to be a little bit nuts to be a luger, but Erin Hamlin is just that kind of girl.
This is definitely one of the under rated sports in the world. Laying down on a board and shooting yourself down ice is damn scary. She took home gold at the World Championships, proving that she was the best and the fastest.
19. Jenny Adams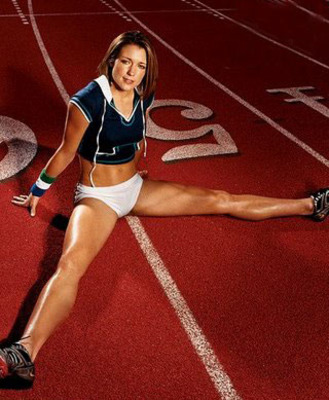 Just because she hasn't won an Olympic medal certainly does not mean that she would be excluded from the list.
The 100-meter dash is her race of choice and she was damn good at it. All the while, this photo shows you that she was also easy on the eyes.
18. Noelle Pikus-Pace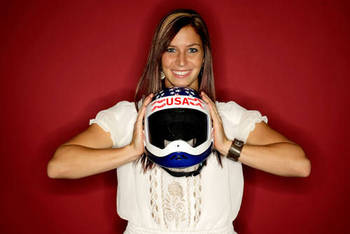 Pikus-Pace is an American skeleton racer who won three medals at the World Championships.
I was wrong. I though luge was insane, until I realized that Pikus-Pace was going down the same sheet of ice, but on her stomach. She has some serious issues.
This is definitely a girl who likes to go fast.
17. Katie Uhlaender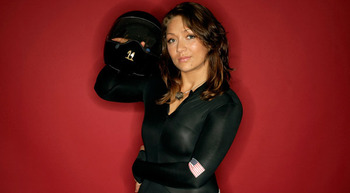 Who knew that a girl who looks so good could also do one of the wildest activities known to man?
Uhlaender is another American skeleton racer who is showing us that doing dangerous sports is not only for the men anymore.
She definitely has more guts than half the men out there.
16. Lolo Jones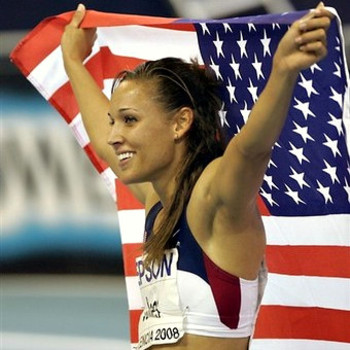 Although Jones can only go as fast as her two feet can take her, she is proving that that is still very very fast.
She already has two World Indoor Championship gold medals for the 60-meter hurdles and has Olympic aspirations.
To top it off, she is also smoking hot.
15. Julia Mancuso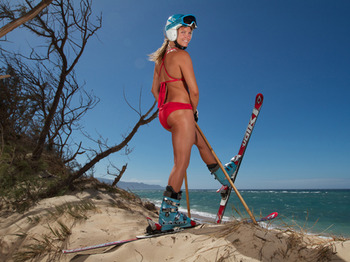 She took home a couple of silver medals at the 2010 Olympics for downhill and super combined.
Mancuso took her talents to the beach in this picture. I suppose it's a nice change from the snowy slopes she is used to.
14. Allyson Felix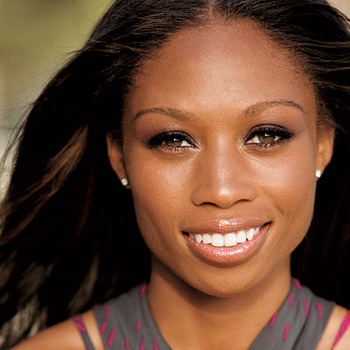 She took gold and silver at the Beijing Olympics, and plans on going back for more hardware in 2012.
The sprinter is one of the best in the world and is by far one of the most gorgeous participants every time she hits the track.
Unfortunately, most of her opponents don't get to see this because they are always looking at the back of her head.
13. Federica Pellegrini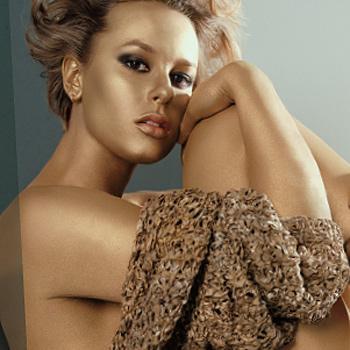 The Italian bombshell has participated in many short course events and holds many Italian records in the water.
To top it all off, she is one of the hottest female athletes on the planet and won the 2009 female swimmer of the year. Talent, meet beauty.
12. Haley Cope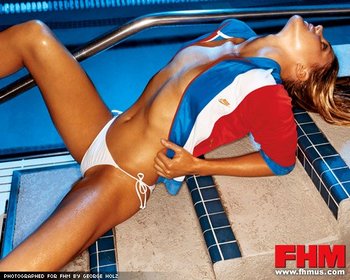 The American swimmer won a silver medal at the 2004 Olympics for the 50-meter backstroke and also posed in playboy. That is what we call a win-win.
This is the perfect girl.
11. Angela Cope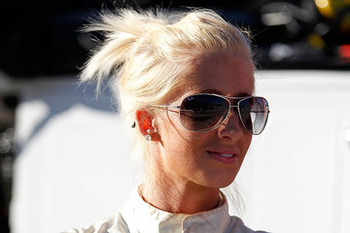 It's too bad that we only get to watch her in a helmet. The twin sister of Amber Cope, she is doing her best to make a name for herself.
There is nothing holding back the sister duo, and at least when one of them isn't racing we get to stare at an identical version.
10. Susie Stoddart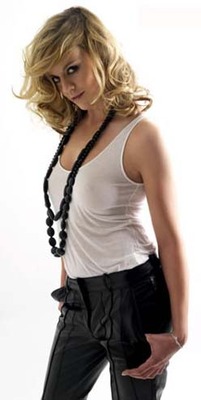 She drives in the Deutsche Tourenwagen Masters series after working her way through the racing ranks.
Stoddart does have a career win to her name, but that doesn't matter on this list. We are looking for hot women who like to go fast; in this case she is the absolute winner.
9. Stephanie Rice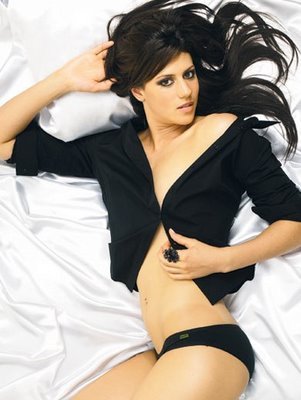 The three-time Olympic gold medalist knows how to move, and move fast. She can cut through the water with speed and precision like few can.
I also think we need to acknowledge that not only is she a good looking female athlete, but she is also one of the hottest women alive.
8. Leilani Munter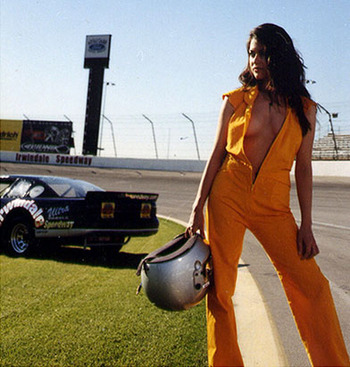 Munter drives in the ARCA series for Mark Gibson Racing.
Her beauty is far greater than her ability to drive a car (which may not surprise some of you). She is still one of the best female racecar drivers in the world and always puts up a good fight when she is on the track.
That being said, we are still waiting for the first W.
7. Niki Gudex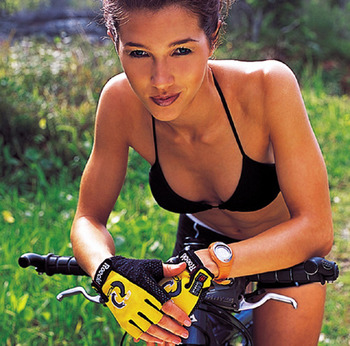 Gudex is an Australian mountain biker who competes in downhill competitions.
She has two things going for her. First, she is Australian, which makes her hot by default, and two, she looks like she knows how to ride that bike well.
I'm not saying, but I'm just saying.
6. Milka Duno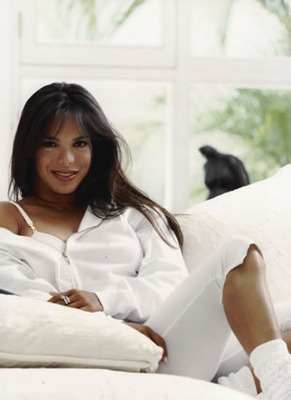 The Venezuelan racecar driver competes in the ARCA Racing series.
She didn't get her start until later in life because she was a model and academic before her racing days. That is a pretty serious career move, but I give her credit for making the switch.
Hopefully she continues racing because this is one woman I think we all want to see do well.
5. Natalie Coughlin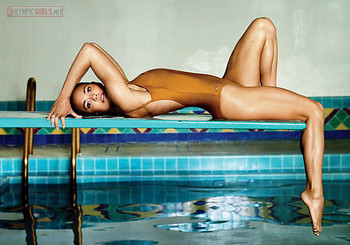 She is a seven time Olympic medalist and the 2010 female swimmer of the year.
This means that she is faster than all of her competition every time she hits the water, and more beautiful when she is out of it.
4. Lindsey Vonn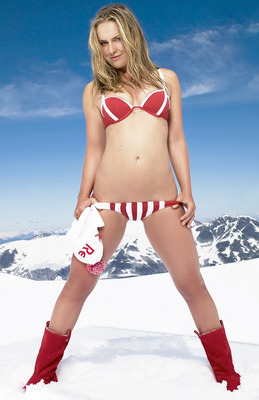 Vonn is a downhill gold medalist and the hottest skier in the world – hands down.
Imagine flying down the side of a mountain with just two pieces of wood strapped to your feet. I know I make it sound much more insane than it really is, but she deserves serious props.
She is a fearless beauty who kicks ass… sign me up.
3. Allison Baver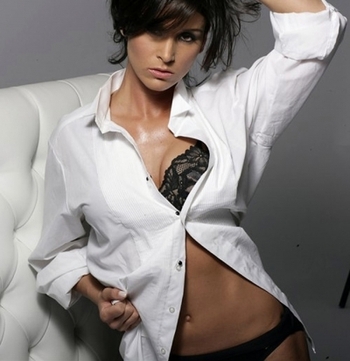 Baver is a speed skating bronze medalist in Vancouver and one hell of an athlete.
To top it all off, Baver has done a photo shoot and is by far one of the hottest female athletes on the planet. I'll be sure to be rooting hard for her come the next Olympic games.
2. Ashley Force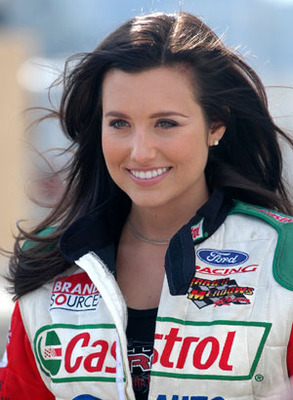 She is one of the female racers to actually have some real success. She has two career wins including beating her dad in one of those races.
That will make dinner awkward that night…
On top of that, she is extremely hot and doesn't do herself justice by hiding under a helmet.
1. Danica Patrick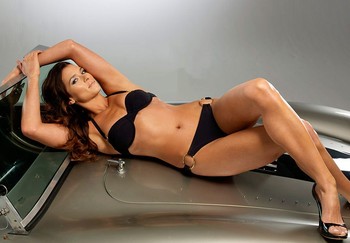 She is the queen of the racetrack despite being wildly unsuccessful. But, we can overlook her shortcomings because what she lacks on race day she makes up in photo shoots.
I'm still waiting for that illustrious first win (against real competition), but until then, I'll settle for hot pictures.
Follow me on twitter @ Austin Schindel and B/R Swagger @ BR_Swagger for all of your swagger needs.
Keep Reading