The 33 Biggest Egos in NHL History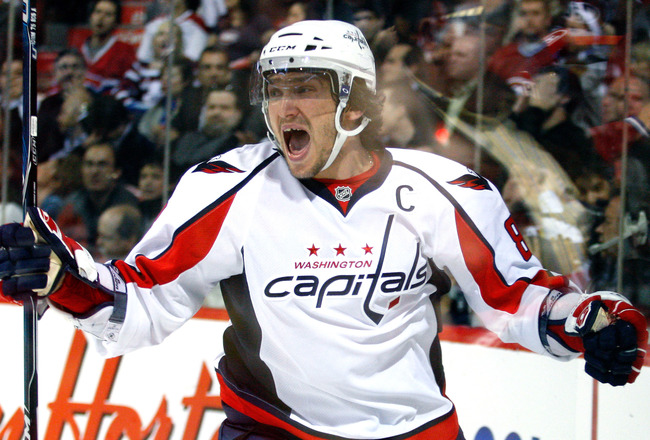 Richard Wolowicz/Getty Images
The NHL is unlike any other professional sports league in the entire world. While the NBA, NFL, and MLB all have countless players, coaches, and members of the front office with huge and sometimes unmanageable egos, the NHL is all guts and no glory.
However, there are the select few NHLers that let their egos get the better of them. The selflessness of old time hockey has been replaced with a bit of showboating, contract holdouts, and players voicing complaints about lack of ice time. Yeah, it's a real shame.
That being said, hockey is still by far the most selfless sport in the world. Finding as many egos as I did was difficult, which is saying something. So, take a look at a rare breed, the egotistical hockey player.
Not to have an ego or anything, but feel free to follow me on twitter @MattheFairburn for more hockey takes.
Kevin Stevens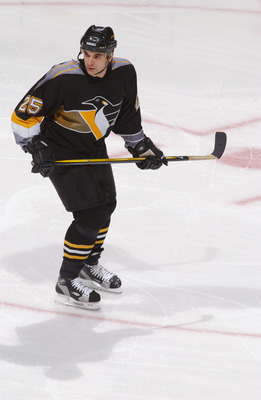 Mitchell Layton/Getty Images
Kevin Stevens always seemed to put himself above the team. Whether he was getting busted for druges or mouthing off at the opposition, Stevens never managed to keep his emotions and ego in check. It got to the point of selfishness with Stevens.
Sergei Fedorov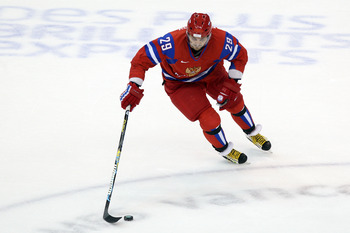 Alex Livesey/Getty Images
Sergei Fedorov was a remarkable player throughout his NHL career, particularly with the Detroit Red Wings. However, Fedorov was both selfish and sensitive on the ice and in the locker room. His departure from Detroit was not a clean one, and he eventually left the NHL entirely to play overseas. There wasn't room for Fedorov's ego in the NHL once his skills eroded.
Tie Domi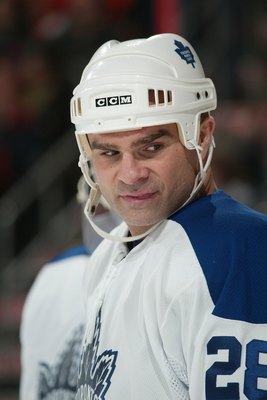 Len Redkoles/Getty Images
Tie Domi was a chippy player always looking for a fight. He was sent out on the ice every night to goon it up and nothing more.
However, it seems like every time Domi put the puck in the net, he made it seem like it was the greatest goal the league had ever seen. Domi had a need to showboat and was always quite fond of himself.
Matthew Barnaby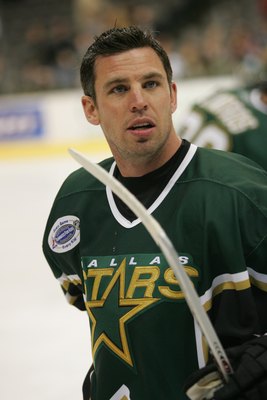 Ronald Martinez/Getty Images
Matthew Barnaby was always a player that loved to be hated. His smack talk on the ice, cheap shots, diving, and everything in between illuminated his ego and made him well hated amongst most fans and players.
Joe Thornton
Harry How/Getty Images
Joe Thornton has an underrated ego, even if it is constantly bruised year after year. Thornton is far from selfish as a player and is not one to showboat, but he does not take well to criticism and adversity.
It's not the most obvious ego on this list, but Joe Thornton is quite the head case.
Esa Tikkanen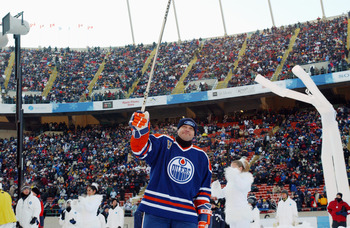 Dave Sandford/Getty Images
It's easy for a player's ego to be inflated when he is part of one of the most dominant hockey teams in the history of the NHL. Esa Tikkanen may not have been the biggest contributor to the Edmonton Oilers' teams of the 80's but he was certainly one of the most vocal.
Roberto Luongo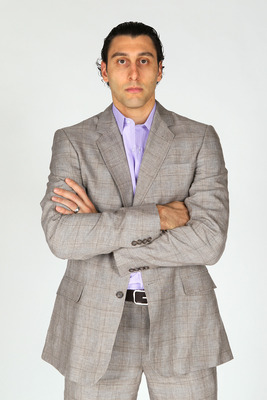 Jeff Gross/Getty Images
The 2011 NHL Stanley Cup put Roberto Luongo and his big ego in the spotlight of the entire league. Not only does he exhibit the mental instability of an ego maniac, Luongo also does a fair amount of yapping and always seems to need his "tires pumped."
Dave Williams
Everyone knows that Dave Williams was amongst the most agitating players to ever step foot on the ice. Williams was an old school hockey player.
However, the man known as Tiger also loved to promote himself and showboat after he scored. Dave Williams just loved to have all eyes on him.
P.K. Subban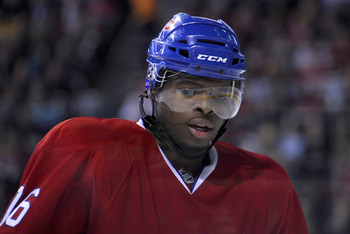 Phillip MacCallum/Getty Images
It's strange how a player's ego is that much more apparent when it is shown at such a young age. Despite being a rookie, P.K. Subban has been cocky from day one. Give him a few years and his name will shoot up this list.
Mark Messier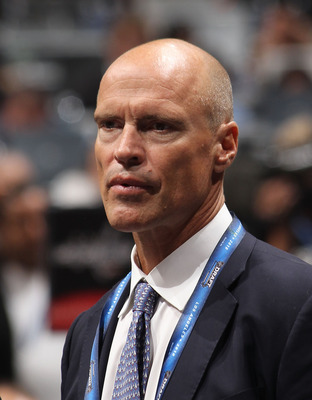 Bruce Bennett/Getty Images
Mark Messier is a highly successful and decorated hockey player. He won championships with multiple teams and was an excellent vocal leader as a longtime captain.
However, a lot of Messier's success got to his head in the form of a healthy sized ego. That being said, Messier's ego was part of what made him such a great leader and player for so many years.
Jason Allison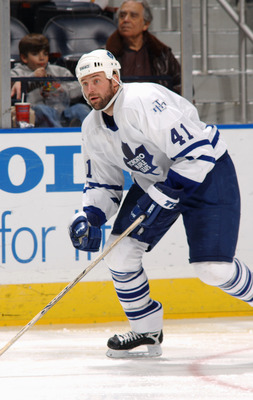 Scott Cunningham/Getty Images
Albeit quietly, Jason Allison developed into an extremely difficult personality to deal with as a coach or as a teammate. Allison was constantly whining about ice time and putting himself above the team. There is a reason he bounced a round the league.
Mike Richards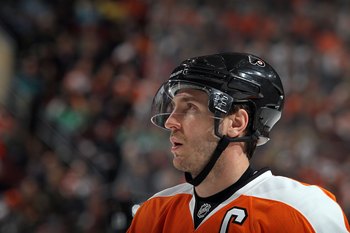 Jim McIsaac/Getty Images
Mike Richards has found a mean streak in his game early on in his NHL career. With that, and his leadership role with the Flyers, Mike Richards also became quite the prima donna in the past few years. Whether it was Pronger or Richards that caused most of the problem, it would appear that the Flyer dressing room did not have room for both egos.
Darcy Tucker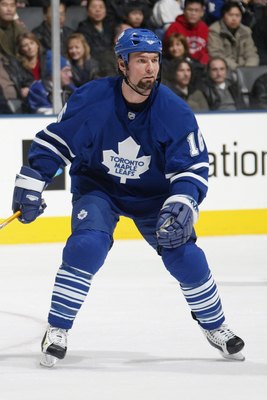 Dave Sandford/Getty Images
Diving and whining made Darcy Tucker a despised player throughout his career. However, those two things are also characteristics of a diva, which Darcy Tucker certainly molded into as his career wore on.
Chris Pronger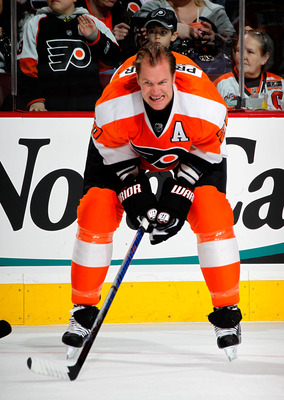 Paul Bereswill/Getty Images
Chris Pronger is the type of player that can come in and immediately divide a locker room. His leadership influence is that strong and Pronger knows no other role. Whether he is wearing a "C" and "A" or nothing at all on his chest, Pronger is going to take a leadership role on his team, like it or not.
Dion Phaneuf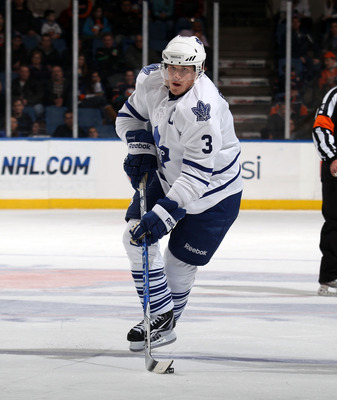 Bruce Bennett/Getty Images
Anyone who refers to himself as 'the Dion' is a virtual lock to make this list. Dion has plenty to be full of himself for, but he tends to let his ego get a touch out of control now and again.
Dominik Hasek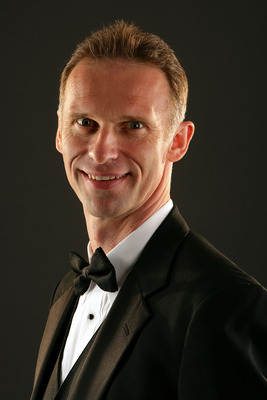 Al Bello/Getty Images
Dominik Hasek was a relatively quiet guy on and off the ice, but that was mostly due to language barriers he faced. Nicknamed 'the Dominator,' Hasek took that to heart. Of course, playing such an unorthodox style and having the success he did doing so requires some over confidence at times in the net.
Rick Tocchet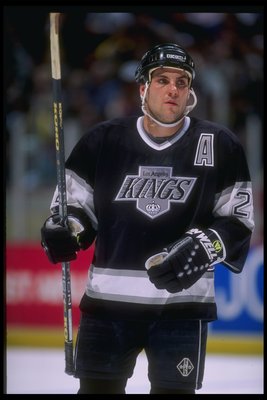 Glenn Cratty/Getty Images
Throughout his career, Rick Tocchet was a ticking time bomb just waiting to go off. His gambling issues, horrible tempter, and cocky attitude made him a questionable personality in the locker room and difficult personality to manage on and off the ice.
Ed Belfour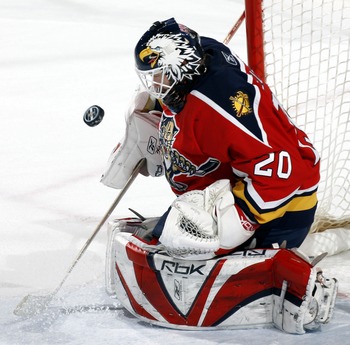 Eliot J. Schechter/Getty Images
Another man who was nicknamed for his ego was 'Eddie Ego' himself. More commonly referred to as 'Eddie Eagle', Belfour spent his entire career as one of the best goaltenders in the league but definitely let things get to his head. Of course. Eddie's ego was far from out of control and was much more entertaining and playful than many on this list.
Alex Kovalev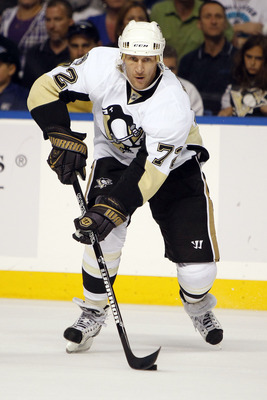 Eliot J. Schechter/Getty Images
Nothing is worse than an old man who still believes that he is in his prime. All season long in Ottawa, Alex Kovalev complained about being put on the fourth line and whined his way right out of town.
Kovalev has no bolted to the KHL because no team was paying him his self-perceived worth.
Phil Esposito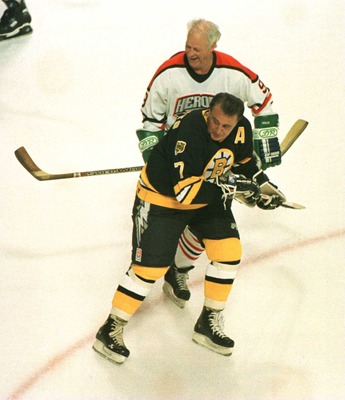 Doug Pensinger/Getty Images
Talk about holding a grudge. Phil Esposito still refuses to become an actively supportive member of the Boston Bruins' alumni, all because he was traded away from the squad once upon a time. Professional hockey is a business, but apparently Espo is above that sort of treatment.
Eric Lindros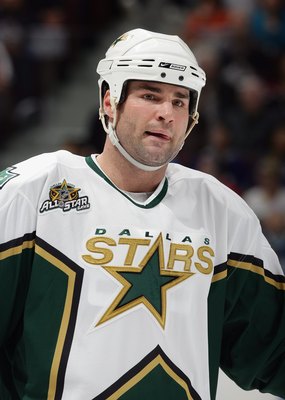 Jeff Vinnick/Getty Images
One of the most heavily criticized players of his generation, Eric Lindros never really lived up to his billing as the first overall pick in the 1991 NHL Draft. Lindros was never one to handle the criticism, either. He never did rebound from his numerous concussions or damaged ego early in his career.
Alexei Yashin
Jim McIsaac/Getty Images
Russian players are well represented on this list, and Alexei Yashin is one who cared more about his individual stats and paycheck than he ever did the success of the team. He demanded trades and pay raises only to eventually bolt for the KHL for the glory and money he truly sought.
Jeremy Roenick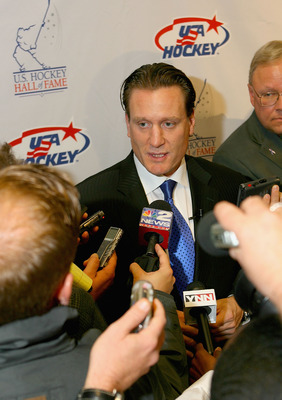 Rick Stewart/Getty Images
While he may have had a hell of an ego, Jeremy Roenick was a team player and would have done anything to win a Stanley Cup. However, JR was a self promoting pretty boy during his playing days. One has to wonder if he wanted to win the Cup for his own legacy or for the various teams he played for. I love JR, but his ego was definitely among the biggest in NHL history.
Dany Heatley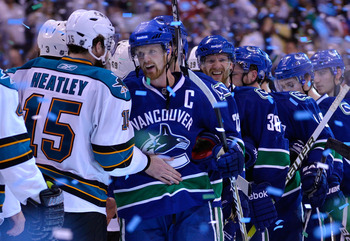 Rich Lam/Getty Images
Demanding trades and showing no pride in the postseason is a sure fire way to land on this list. Dany Heatley is an incredibly selfish player who has never seemed to buy into the team contest. It's all about number 15 with Heatley and he isn't all that shy about hiding that fact.
Sean Avery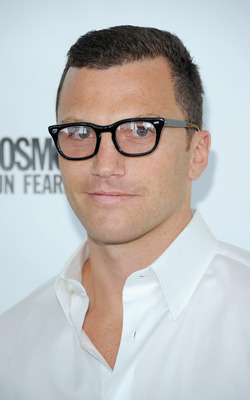 Jemal Countess/Getty Images
Talk about a self-promoting blabber mouth. Sean Avery loves to say out of line things to steal the headlines and get the spotlight on him. He disrespects the game and his fellow players, apparently thinking he is above the code of conduct among NHL players. He can be entertaining at times, but Sean Avery's ego is out of control.
Jaromir Jagr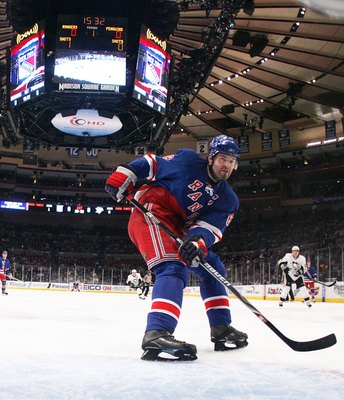 Bruce Bennett/Getty Images
Jaromir Jagr was a rock star during the prime of his career, and like any rock star, Jagr had the ego to match his outrageous hair. Not always outward about it, Jagr was very into himself and seemed to care more about his stat line than how the team was performing.
This past summer, Jagr played the Pittsburgh Penguins into thinking he was coming back only to bolt to the rival Philadelphia Flyers for a little more scratch. That's just one instance of Jagr thinking he can do as he pleases.
Theo Fleury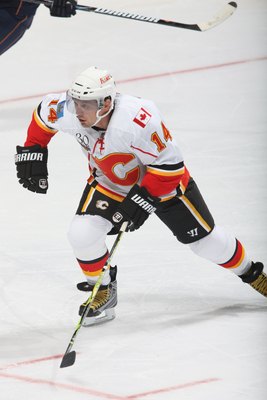 Dale MacMillan/Getty Images
There is a reason nobody liked Theo Fleury; his massive ego. Fleury thought he was above the league. He would trash talk anyone from his teammates to the league office and everyone in between. A classic cheap shot artist, Fleury cared only about himself first, everything else in the world was a distant second.
Patrick Roy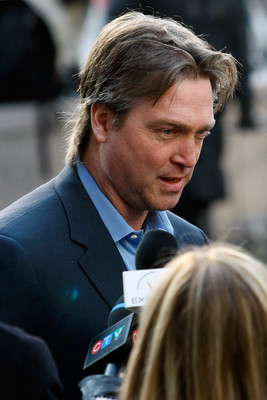 Richard Wolowicz/Getty Images
If there is a guy in the NHL who is justified in his ego, that player in without question Patrick Roy. Roy constantly had a target on his back during his career, but fought of the criticism and trash talk with his strong personality and undying confidence. For a goaltender of his level, confidence is a must, and Roy had plenty of it.
Gary Bettman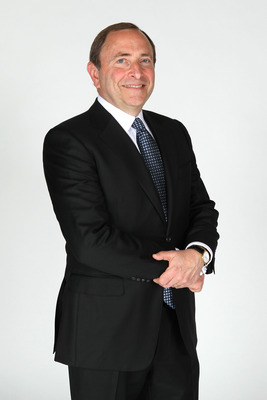 Jeff Gross/Getty Images
I could say anything negative about Gary Bettman in this slide and most hockey fans would blindly nod in agreement for the sake of hating the league's commissioner. That being said, Bettman has a ridiculous ego. The stupid smile he smirks each and every time he gets booed, along with his insistence on making hockey work in the south are both enough to make an NHL fan smash his or her head into a brick wall. Don't even get me started on the lockout, either.
Don Cherry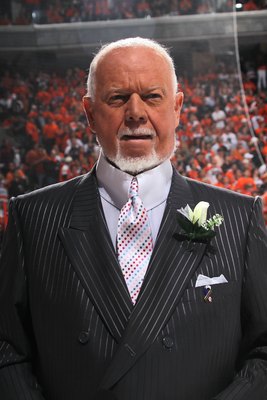 Bruce Bennett/Getty Images
First off, I love Don Cherry. I mean, who doesn't? But let's face it, the guy is a complete ego-maniac. His eye popping suits put all of the attention on him, he is constantly yelling, and can never be wrong about anything hockey related. It's because of all of that that he is the most entertaining TV personality the NHL has ever had.
Alexander Ovechkin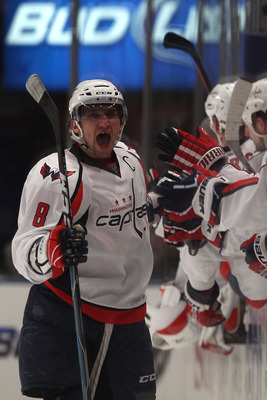 Bruce Bennett/Getty Images
Alexander Ovechkin falls under the category of players with a light-hearted and good natured ego. But make no mistake about it, Ovi is a self promoter. He loves to go bonkers when he puts the puck in the net and has one of easiest to promote personalities in the NHL today.
Alexander Ovechkin has become a brand name of sorts, and he doesn't seem to mind the attention one bit.
Claude Lemeiux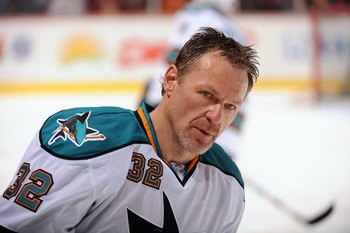 Harry How/Getty Images
There are players who think they are better than everyone else, then there are players who think they are better than the game itself, and then there's is Claude Lemieux. The culmination of all things egotistical, Claude Lemieux seemed to consider himself the king of the hockey world.
Brett Hull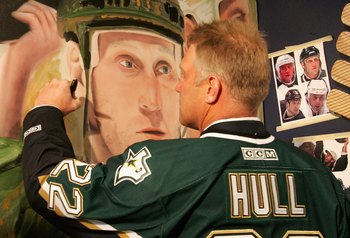 Bruce Bennett/Getty Images
The first person that came to mind when thinking of hockey players with ego was definitely Brett Hull. The golden boy from birth, Bobby Hull's son was blessed with incredible ability and he knew it. Hull admitted to not truly loving the game but just being really good at it.
Hull was a whiner and an entitled brat during his playing days. With his god given ability, it must have been difficult not to let his ego get a bit inflated.
Keep Reading