Tennessee Football: Predicting Impact Freshmen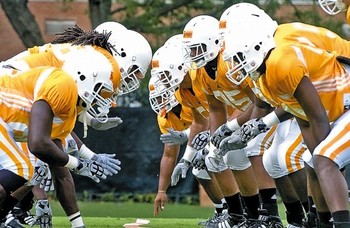 2010 saw several freshmen make a big impact—the biggest being quarterback Tyler Bray, wide receiver Justin Hunter and defensive end Jaques Smith.
This year should be no different, and since Tennessee pulled in a great recruiting class (No. 13 in the country according to Scout) and has a lot of open spots, a lot of freshmen could see significant playing time.
So who will take advantage of their time in the spotlight and make an impact? Read on to find out:
DeAnthony Arnett, WR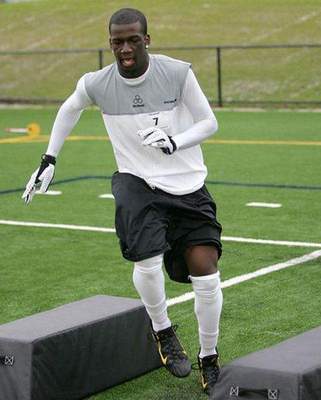 For the second year in a row, Tennessee's top recruit was a wide receiver. At 6'0" tall and with a 4.5 40 time, Arnett has all the tools to be a great receiver right out of the gate.
The presumed starters at the two wide receiver positions are Justin Hunter and Da'Rick Rogers (2010's top recruit). Even with competition like that, Arnett will have some opportunities to catch passes.
With top-notch route-running skills and great hands, Arnett will make the most of his playing time early and will quickly work his way into regular rotation. I expect it'll take him a year or so to develop his strength and gain enough weight so as not to be pushed around by defensive backs. But he'll still be great from the get-go.
With so many great receivers on the field, Tennessee's passing game ought to be awesome; don't be surprised if Arnett quickly becomes part of that.
A.J. Johnson, OLB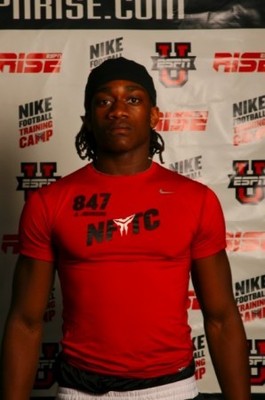 With Herman Lathers injured, it looks like Tennessee is going to have all rookie linebackers. While that will be bad for the team overall, it will be great for Tennessee's young linebackers, since a lot of them will get significant playing time.
AJ Johnson was one of Tennessee's most highly-touted recruits, ranked as the 16th best middle linebacker in his class. However, he seems to be practicing at outside linebacker along with his fellow classmate Curt Maggitt.
Johnson was listed as 245 lbs, so he already has plenty of size for the position. Both he and Maggitt know that Lathers will be back in 2012, so I expect both of them to fight this season for a starting spot early on.
Speaking of Maggitt...
Curt Maggitt, OLB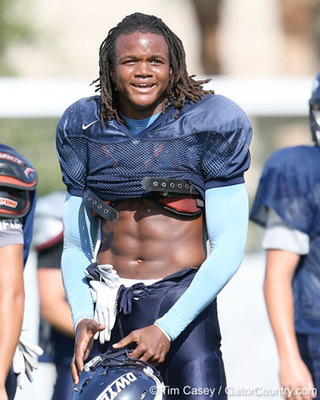 Maggitt was the second highest ranked linebacker recruit of last year. Scouts seem to really like Maggitt's big potential, and some are already calling him an elite-level player.
Maggitt has been starting in practices alongside Austin Johnson with AJ Johnson on the other side, so expect him to see a lot of playing time this season.
Although he played at defensive end in high school, he seems to be picking up the linebacker spot quickly, which is great because he's a little undersized right now at 6'3" and 215 lbs. I expect him to put on more weight this season and turn into a great linebacker.
Just like AJ Johnson, Maggitt will be fighting for a starting spot this year. There are a lot of linebackers who could start this season, and Maggitt could be one of those. Still, I don't expect him to start until maybe late in the season.
Marlin Lane and Tom Smith, RB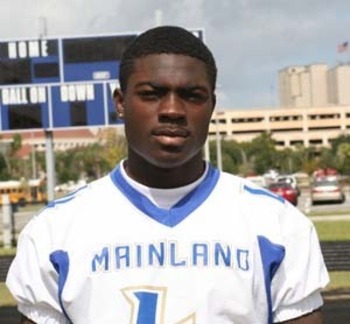 A month ago, I wouldn't have thought that neither of these guys would be able to get much playing time this season, with Tauren Poole entrenched as the starter and Raijon Neal the likeliest backup this season.
Now, however, Poole and Neal both seem to be hampered by injuries. That means that Marlin Lane and Tom Smith have a chance to see a lot more playing time than I thought.
Lane has great size and toughness, but he isn't the fastest of running backs, logging a 4.62 second 40 time. He'll need to improve his speed if he wants to get playing time over his fellow freshman running back Tom Smith, who is a little faster.
Smith started getting snaps before Lane, but he has also gone down with an injury, so I expect Lane to get most of the touches.
Hopefully, the injuries to Poole and Neal are minor and will only see them hampered for a little while. But if they turn into something more serious, expect Lane and Smith (if he recovers) to see a good hunk of playing time.
Justin Coleman, CB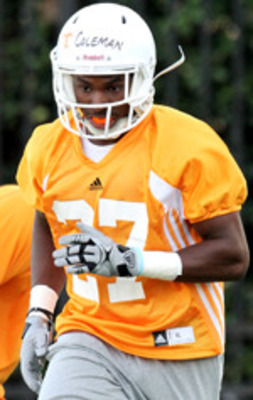 Prentiss Waggner has seemingly moved to safety, which opens up one starting spot at corner.
Eric Gordan seems to be the starter right now, but Coleman has shown some promise at practices, and if Gordan falls behind just a little, Coleman could see the field pretty soon.
The Vols have a lot of great defensive backs, and with Janzen Jackson back in the lineup, no one knows who will start where except the coaches. All defensive backs seem to be learning all the positions, so there may be a lot of movement amongst them. If there is, expect to see Coleman on the field.
Justin Worley, QB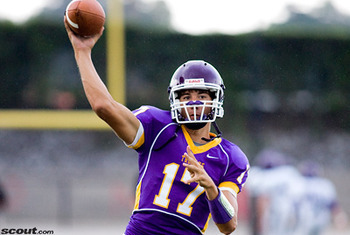 There are rumors that Worley has already been redshirted, but no confirmations. He likely will be redshirted, but you never know—stranger things have happened.
While I have faith in Bray, he hasn't exactly been great in practice thus far. If he continues to be unspectacular, Worley may not get that redshirt.
Simms will be the first backup to Tyler Bray, but if the worst happens and the season tanks, I wouldn't be surprised if the Gatorade National Player of the Year saw the field some. If this happens, it'll be bad news for Tennessee, but great news for Worley.
Tennessee started more freshmen last year than any school in the country except two, and the result was a 6-7 season. This year, those freshmen are a year bigger, stronger and faster, so there won't be nearly as many greenhorns as last year. Still, there's always a few freshmen that make a big impact.
Don't be surprised of one of these guys turns into a star immediately.
Keep Reading

Tennessee Volunteers Football: Like this team?