5 Impact NFL Free Agents Who Are Still Inexplicably Unsigned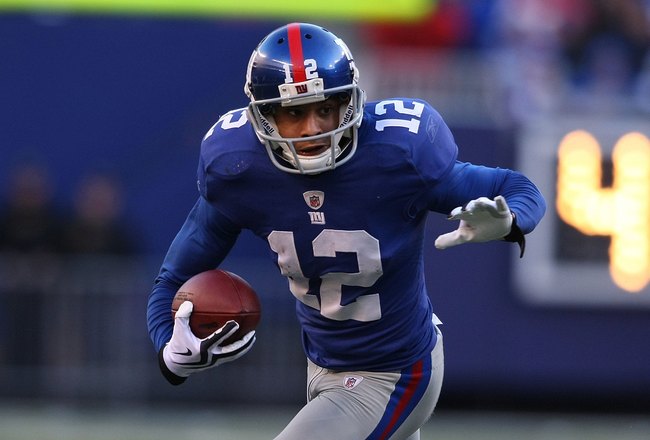 Nick Laham/Getty Images
The 2011 Free Agency frenzy may be over, but many quality impact players still inexplicably remain unsigned.
Today, I want to shed some light on just who they are, and delve a bit further into possibly why,as well as, what to expect.
These players also have some significant fantasy football impact, so be sure to follow up this piece with my perpetually updated fantasy football advice.
Lofa Tatupu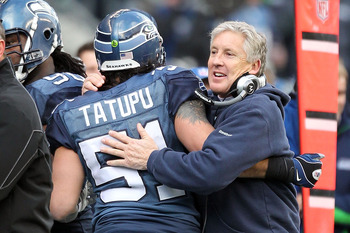 Otto Greule Jr/Getty Images
Tatupu is one of a few linebackers that is curiously still available in the open market which makes little sense.
In the NFL, short-term memory reigns supreme. The reason for me saying that is the "experts"—and the Seahawks—forgot about Tatupu's ability and versatility following a sub-par season in 2010.
Yes, he comes with a red flag with two knee surgeries, but those knees have held up, making the argument a bit weak.
Tatupu is a linebacker who is a quality inside rusher who can also play in a 3-4 alignment at ILB, giving him some added value for teams in need of a dual defensive threat—especially if they are looking for a situational player.
Tatupu may not get the contract he desires, but needy teams should be looking harder at Tatupu and what he can potentially bring to the table, for a fraction of the cost.
Steve Smith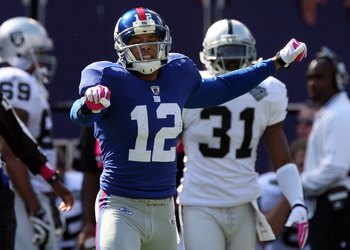 Jim McIsaac/Getty Images
OK, so the guy is dealing with recovery from micro-fracture surgery to his knee, and may not be able to participate in camp, but it's still a bit inexplicable that the G-Men haven't re-signed Smith.
The consensus is that the team doesn't have to rush things since they feel nobody is interested in Smith, but that doesn't mean someone won't simply come out of the woods and make an offer.
Smith was an integral part of this offense before the injury, and it isn't as if the Giants are stockpiled with options to replace his caliber of talent, so getting him wrapped up should be more of a priority than it apparently is not.
Since 2007, Smith has caught 220 balls for 2,386 yards and 11 touchdowns in only 46 games.
UPDATE: The Philadelphia eagles signed Smith to a two one-year deal, and do not expect him to start the season on the PUP list according to Adam Schefter on Twitter.
Jared Gaither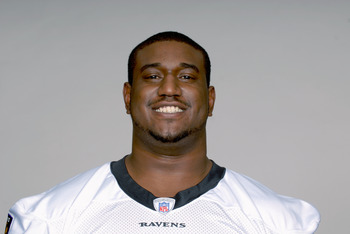 Handout/Getty Images
In the beginning many felt that Gaither was a All-Bowl caliber tackle, and at one point, the Texans felt that Gaither was the cornerstone future player for this team.
But persistent back issues have prevented Gaither from landing a deal anywhere.
I understand the worry here, but fail to see why a team would not still take a chance with a small contract offering in hopes of landing that diamond-in-the-rough that everyone else passed over.
Gaither is still young (25) and has so much ahead of him that it would be a shame to see him go unemployed for another straight year.
Matt Roth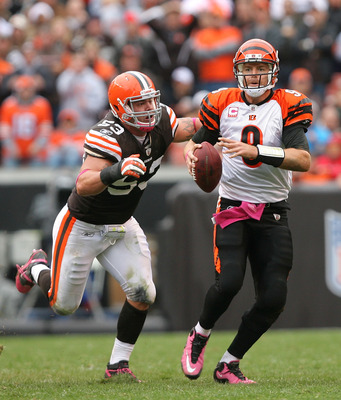 Matt Sullivan/Getty Images
Matt Roth's availability as an unsigned free agent is just absolutely mind-boggling.
There are several teams in the market for a quality pass-rushing linebacker, who is also fairly young like Roth including, but not limited to, New England, Arizona, Denver, Minnesota and even New Orleans.
But what confuses me is the fact that Roth can play in the 3-4 and 4-3 alignment, as well as, possessing the ability to play as a down-lineman in the trenches.
Any NFL team officials that happen to be reading this; take a wider look at Roth since he is willing to accept a one-year $3 million dollar deal according to Ian Rapoport on Twitter.
If that isn't smart money, then i don't know what is.

Terrell Owens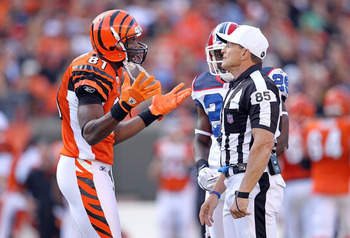 Andy Lyons/Getty Images
Owens remains unsigned at the time of this slideshow which is a bit perplexing to me.
Owens is recovering from ACL surgery, but is expected to be back to 100 percent in a few weeks according to Profootballtalk.com, and he will turn 38 in December. However, that shouldn't deter teams from turning their heads away from one of the most accomplished receivers in the game today.
Given the issues surrounding Owens, and the restructure of the salary cap, plenty of receiver needy teams could easily offer Owens a one-year contract as a "prove-it" deal and reap the benefits later on in the season.
Minnesota, I'm looking your way!
Keep Reading