WWE's Bright Stars: Why John Morrison and Dolph Ziggler Should Turn
August 9, 2011
John Morrison and Dolph Ziggler are two of the most athletically gifted Superstars on the roster. Morrison uses his parkour training while Dolph Ziggler utilizes the collegiate wrestling skills he has acquired.  
Simply put, both men are entertaining and can put on some great performances in the squared circle. Morrison and Ziggler have even competed in their fair share of matches with each other.
On the other hand, both men have slumped storyline wise. Morrison is Morrison while Dolph Ziggler is the like a leech attached to Vickie Guerrero and her instantaneous heat. It's safe to say their current gimmicks haven't aided them.
While both remain prominent Superstars, their current status has sparked many whispers in the IWC. 
Simply put, the majority feels it's time for WWE Creative to turn Morrison and Ziggler. This topic is exceptionally interesting so I and fellow EGW writer, John Cavanagh, decided to discuss the possible turns.
We'll discuss Mr. Perfection first.
First up, John Cavanagh: 
Thanks Rize.
Dolph Ziggler is in desperate need of a face turn. First of all, in my opinion, Dolph isn't cut out to be a heel to begin with. He doesn't have the mic-skills to be a heel, or the ability to cut a good heel promo. Don't believe me? Well, believe the WWE then. They knew this and associated Ziggler with Vickie Guerrero. This was an obvious attempt to draw heat for Ziggler.
This has aided him in winning the Intercontinental Championship, United States Championship, and the World Heavyweight Championship for a brief period of minutes. But when the WWE lets Ziggler cut a promo himself, like the one he cut on Alex Riley, it all goes downhill.
That is why Dolph hands the microphone to Vickie after he' done with his two minute promo.
I am a big fan of Dolph Ziggler.
I believe he has what it takes to be a "top guy" in the WWE. The wrestling ability is there, charisma is there, a good gimmick is in place. All the essentials are there. The only thing that is slowing down the process is Ziggler being a heel.
He has been booked as a coward who hides behind Vickie, but truly is one of the best wrestlers the WWE has. His perfection gimmick has been recycled throughout WWE history, but Ziggler has the look that can make it work. I don't know, it just screams face.
His character is similar to Zack Ryder's, except his hair is slicked, not spiked! He could start his own following (the perfectionists?), and blame Vickie for him not going anywhere. Right there, he has face credentials. He will have the fans on his side right there.
He can use his departure with Vickie as his ticket to the top. On RAW this week, it looked like that might happen. And I couldn't be happier.
If Ziggler continues as a heel, he will continue to be boring, and eventually get buried.
Rize: 
Like John mentioned, Dolph's time with Vickie Guerrero has run its course. It's no secret that Dolph wasn't as "over" as the WWE wanted him to be. Because of this, Creative decided to stick Dolph with Vickie. Initially, the plan worked as Vickie attracted the heat while Dolph wrestled the matches.
Dolph did win the World, Intercontinental, and U.S. Championships over the course of the angle. It seems as if the situation was a win/win, right?
On the other hand, there comes a time when the Superstar must split from the manager. Vickie can't always be at Ziggler's side.  As of late, Dolph has been reduced to repeating the same angles as last year. He was stuck in a mid card feud with Kofi Kingston, wrestled multiple matches with Kingston, and eventually arose from the feud as the winner.
This was the same formula Dolph followed in 2010.
At this point, I'm questioning why Dolph was placed with Vickie instead of turning face in the first place. Dolph's mic skills have improved but they're synonymous with a face superstar. Ziggler attempts to display a substantial amount of arrogance but it seems forced. If not forced, the promos are obviously written for Ziggler.
I vaguely remember Ziggler backstage with Stone Cold Steve Austin a few months back. The segment teased a face turn for Dolph as Austin pressured Ziggler to drop Vickie in favor of a U.S. Title match. The crowd roared at the thought of Ziggler dropping Vickie as his manager.
If Dolph were to drop Vickie and in turn, feud with Vickie's new client, it would immediately aid Dolph in getting "over" with the crowd as a face. For example, Alex Riley has grown immensely popular since dropping The Miz as Mizanin's heel status aided Riley in acquiring fans.
At this moment, Vickie is easily hated more as a heel than The Miz is.
This would propel Ziggler to another level. It seems as if the WWE teased this again on Monday Night RAW. Personally, I believe WWE Creative should aim for a full fledged face turn for Dolph Ziggler.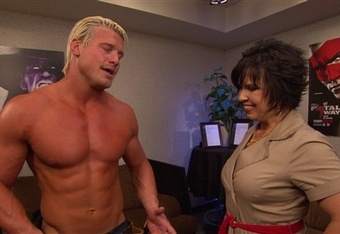 Now we shall discuss the Prince of Parkour, John Morrison.
John Cavanagh: 
John Morrison is in trouble. He has lost three times since his return from injury. Why? Well, he could be in the "doghouse" because of Melina. That is the main reason. Putting this aside, I try and defend John Morrison on this site, because he is given unneeded hate.
Morrison can play a face well, and gets a good pop when he enters, but he lacks the face mentality. His promo work is heavily criticized by the IWC. His promos weren't bad on Smackdown, but were a bit odd when he came to RAW.
 The reason I am pushing for a John Morrison heel turn, is because I saw his heel work on ECW. Morrison had a great heel attitude. He was brash, and cut great promos during his tenure in ECW. While Morrison has been successful as a face, there was nothing that said he would get to the next level.
When it was a Triple Threat Match for the WWE Championship, Morrison competed with Miz and John Cena at Extreme Rules. This was just for cool spots, which gave him the already developed nickname "spot monkey".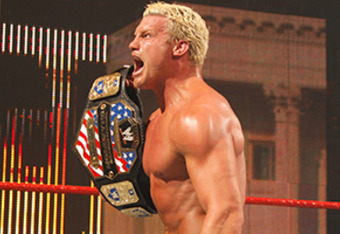 If Morrison would turn heel, he would be taken more seriously.
 He may be over as a face, but I wouldn't take him seriously as a world champion. One reason Vince McMahon doesn't like him is that he doesn't respect Morrison as a man. His face persona doesn't help that. He should keep the beard, and develop a heel look.
It's time for a new theme, and a new attitude. He should keep the rock star mentality that Edge had, which is what Vince liked about Morrison. He had that rock star image like Edge. But, if I'm not mistaken, wasn't Edge a better heel? Yes. Morrison was a brilliant heel.
He could be a brash, egotistical maniac pretty-boy from Los Angeles. He could tell the fans he is tired of performing crazy spots, and needs to focus more on him, not the fans. Morrison could even use a manager. How about Mason Ryan? The WWE wanted to use him as a manager, and Morrison could reveal that Ryan works for him.
Morrison needs a change right now. He has been buried by Christian and R-Truth over the past weeks. If WWE cares about him, they would pull of a huge shocker and turn him heel. They could move him to SmackDown because they need another heel, as RAW is very heel heavy at the moment. If this happens, that spot monkey could be main-eventing soon.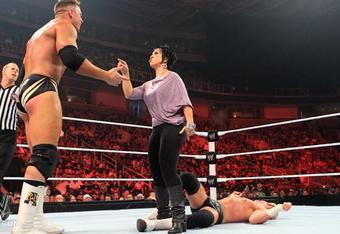 Rize: 
John Morrison is in dire straits as we speak. If you haven't noticed, Morrison has lost every match he has competed in since his return a few weeks ago. With that being said, the fact that Morrison isn't booked for SummerSlam (which takes place in his hometown) signifies one thing.
He's in the doghouse.
I think it's too coincidental that Morrison's longtime girlfriend, Melina, was released last week as Morrison continues to drop down the ladder. Remember, Morrison was originally scheduled to be de-pushed after "snubbing" Trish Stratus at WrestleMania. If not for Edge's retirement, Morrison's burial would've continued but it still made a star out of R-Truth.
It seems as if Morrison's undying love Melina has finally caught up with him.
If the WWE isn't planning on releasing Morrison, a heel turn should be planned for the immediate future. The last time John Morrison portrayed a heel role, it was during his tenure with The Miz. Morrison was easily better as a heel than a face.
Personally, I believe Morrison was an all around better Superstar as a heel.
Morrison wasn't utilizing the infamous "spots", his matches were "grounded", and he was comfortable on the microphone.  The Starship Pain was used sporadically instead of as a finisher while the running knee and the Moonlight Drive signaled the end of match for Morrison.
Besides, the WWE has already set a perfect motive in motion whether they know it or not.  Since we're apparently living in this "reality" era and CM Punk name dropped a few recently released Superstars, why can't WWE Creative have Morrison's heel turn revolve around Melina's release?
It would add to this so called "reality" era we're currently living in. At this point, Morrison is in desperate need of something fresh as he's constantly losing prominence.
Closing:
I would like to thank Rize for including me in this article. I am not a writer on BR, but I do write on Enigmatic Generation of Wrestling. I would like to thank him for letting me write on this site.
We'd like to read your comments on Morrison/Ziggler and possible turns for the duo.