World Football: 7 Coolest Tattoos in Soccer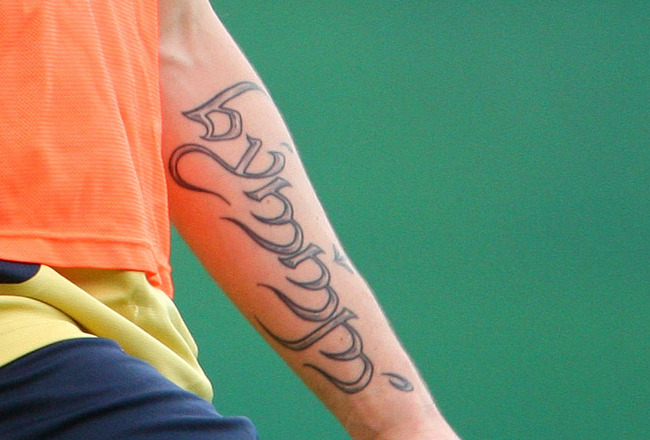 Jasper Juinen/Getty Images
You'd be hard-pressed to find a footballer these days without a few tattoos.
Some are literally covered in tattoos, while some just have one or two.
With tattoos and Twitter seemingly the biggest issues in world football these days, let's take a look at some of the coolest tattoos in soccer, in no particular order.
David Beckham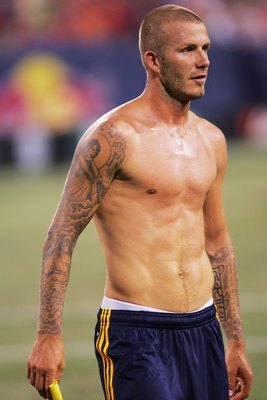 Chris Trotman/Getty Images
Let's just get him out of the way now.
While I'm not a huge fan of the full sleeve tattoos, David Beckham makes them look not half bad (that won't be the case in about 30 years).
Among his most interesting tattoos are the names of his wife and sons (maybe daughter by now as well) in Hindi because English would've been "tacky."
Daniel Agger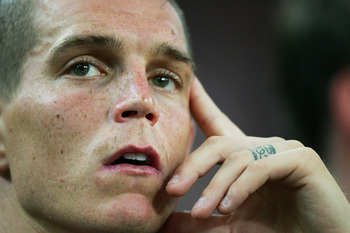 Stanley Chou/Getty Images
Daniel Agger loves tattoos so much, he not only has them all over his upper body, but he's also a licensed tattoo artist.
In 2009, When Liverpool were in the hunt for the Premier League title, Agger told his teammates he'd give each of them a commemorative tat if they won it. I'd love to see him try and ink up Jamie Carragher.
But back to Agger. He has a large drawing of Vikings and a graveyard that covers his whole back, but I prefer the small design on his left ring finger.
Zlatan Ibrahimovic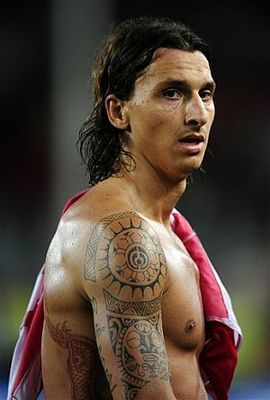 Zlatan Ibrahimovic has a number of large tattoos, and some of them aren't that obnoxious.
Like this design on his upper arm. Or the red dragon tattoo down his side just below, which is pretty cool. The pair of aces on his chest however, are a little off.
Sergio Aguero and Fernando Torres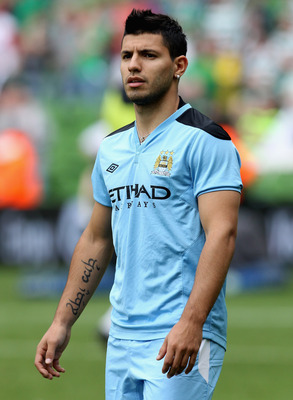 David Rogers/Getty Images
Former Atletico Madrid teammates, it's clear Fernando Torres and Sergio Aguero had a connection.
They both have tattoos on their arms of their names, written in the elfish language from the Lord of the Rings.
Clint Dempsey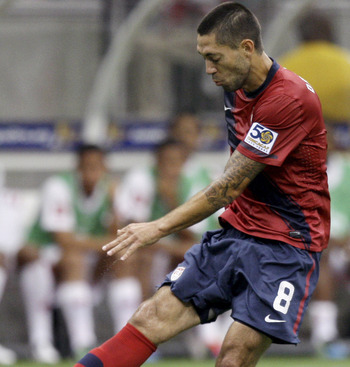 Bob Levey/Getty Images
Clint Dempsey is proud to be an American, and he's certainly proud to be a Texan, judging by the outline of his home state he has on his left elbow.
He's even got a star to mark his hometown of Nacogdoches.
Sergio Ramos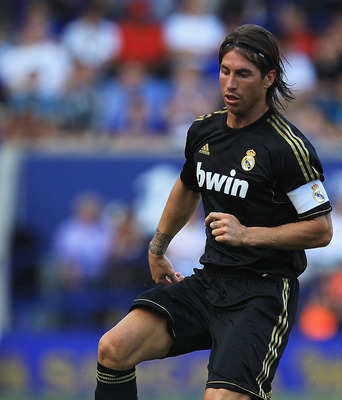 Matthew Lewis/Getty Images
Sergio Ramos is another one who makes lots of tattoos look pretty good, or at least not that bad.
He has several tattoos to match his siblings, like the one around his wrist.
One of many tattoos is an elfish phrase similar to compatriot Fernando Torres. Either those books weren't released in Spain until about 15 years ago, or they just have some serious staying power...and a really good translation.
Marco Materazzi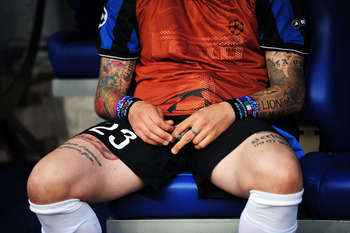 Shaun Botterill/Getty Images
If Marco Materazzi is tough enough to get all these large, painful looking tattoos, I have to wonder why he went down so easily on Zinedine Zidane's headbutt.
But anyway, if I won the World Cup, I'd probably get a tattoo of the trophy somewhere too, maybe not my thigh though.
Stephen Ireland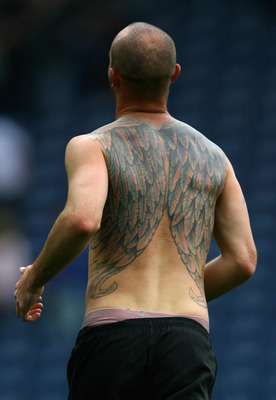 Alex Livesey/Getty Images
Totally kidding. This is awful.
But it feels wrong have a footballer's tattoo list of any kind without at least mentioning Stephen Ireland.
Keep Reading