NHL Free Agent Rumors and News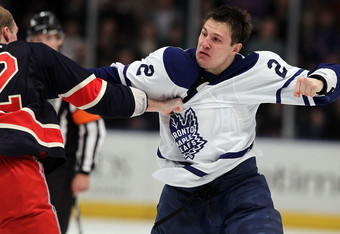 Bruce Bennett/Getty Images
In September, hockey season will arrive with the start of training camps and preseason games. Until then, the hardcore hockey fan is stuck with another month of rumors and speculation.
There has been some new free agent news rumbling out there recently, believe it or not. The news spans from Finland and a team's courtship or Jarrko Ruutu all the way to Los Angeles' ongoing attempts to ink Drew Doughty to a contract.
There also is news to be monitored out of Toronto on the Luke Schenn contract-talks front. It seems likely that his deal and Doughty's could play off of each other, but both are certainly impacted by the Shea Weber arbitration award.
Also worth noting is news regarding two guys that are in the twilight of their careers. Teemu Selanne and Chris Drury both are facing some tough choices this offseason.
While on-ice action is not here yet, we do still have plenty to follow. Keep checking back for updates on the situations listed above.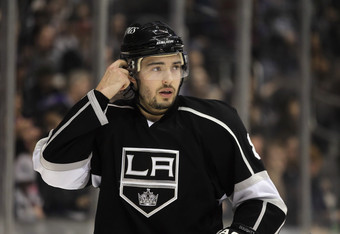 According to Adam Gretz at CBSsports.com, the Los Angeles Kings and Drew Doughty are not close on coming to an agreement on a contract. This situation is very similar to the Luke Schenn saga, but may play out a bit worse or at least with more animosity.
While it is still more than a month away, the article mentioned above discusses the possiblity of a holdout on Doughty's part. Doughty has not received an offer from other teams, likely due to the steep penalty in terms of draft picks.
Many also believe there is a "gentleman's agreement" between the NHL General Managers where they will not "poach" other team's restricted free agents. From a players standpoint, this would be collusion, so this has never been confirmed.
As Mr. Getz points out, there does not seem to be much reason for either side to drag their feet. Doughty is already a Norris Trophy finalist and figures to have a strong career in the NHL.
Adam Getz also breaks down the deals that Keith Yandle and Marc Staal recently signed, which are between $4 million and $5 million annually. Add to that, the Shea Weber arbitration decision at $7.5 million and there you have it.
I am in complete agreement with Getz's thought that the teams will likely come in around $6 million per season. The only complication to that is if you are Luke Schenn, you likely want to wait until that deal is signed before inking yours.
There are still plenty of free agency plots to play out, so I have only presented a few options of a sampling of the players left. If you have any opinions on these or other player's contracts, let us know in the comments section!
Only about one month until camps open, everyone! This is cause to celebrate.
This article is
What is the duplicate article?
Why is this article offensive?
Where is this article plagiarized from?
Why is this article poorly edited?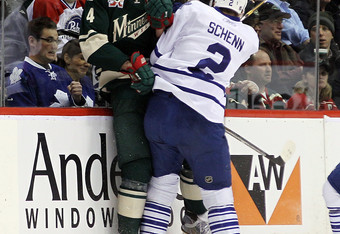 Toronto and Luke Schenn continue to work towards a deal according to Damien Cox at The Toronto Star. It seems that the slow pace of the talks is based largely on the two sides differing opinions, according to the article.
Not that Brian Burke or anyone in Toronto think that Schenn is not a top defenseman and a large piece of their build for the future and back to the playoffs. What concerns the Maple Leafs is the large leap in money that Schenn will be looking to secure in this second NHL contract.
Look for a multiple year commitment to be worked out between the sides, but if it continues to take time, do not be surprised. The Leafs have to make the most prudent decision they can regarding term and dollar amount.
It is a difficult place to be in. Toronto clearly wants to move forward with Schenn under contract, yet he is still young enough that overpaying him could have undesired consequences in the future.
Also complicating matters are the Shea Weber decision and the Drew Doughty saga since it has similarities to Schenn's deal.
Weber's situation just raises the bar for defensive contracts. You would not be wrong to argue that Schenn is not close to Weber yet.
But if you're Schenn's agent, you got to project where the market is going and what price it is willing to dictate. If he's going to give up years, then they will want as much cash as possible. That should not stun anyone in sports in 2011, but just in case you were a bit misguided there it was.
This article is
What is the duplicate article?
Why is this article offensive?
Where is this article plagiarized from?
Why is this article poorly edited?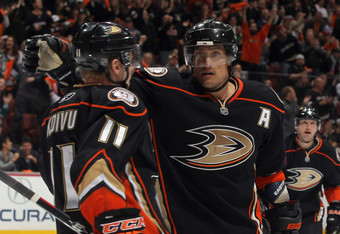 According to The Orange County Register, "Teemu Selanne has reportedly told a Finnish newspaper that he will wait until September to make a final decision on playing with the Ducks in 2011-12."
Selanne is also quoted via that article as saying that it is "fair for all parties" to wait until then to announce his decision. As the article also mentions that the main and perhaps only source of Selanne's apprehension is his recent knee surgery.
The details of that knee surgery have been kept relatively hushed, with only a confirmation that it took place. It is the same knee that Selanne once had reconstructed, but there is no evidence to suggest that has happened again.
If Teemu were to opt for retirement instead of returning for another season, he would do so as one of the NHL's all-time greats. Currently, he has 1,340 regular season points in 1,259 games.
Perhaps known best for his goal scoring ability, Selanne currently sits 14th on the NHL career goal scoring list. His 1992-93 rookie season total of 76 goals remains one of the greatest individual seasons in NHL accomplishments.
Selanne has spent the past six season with Anaheim, and 12 of his 18 career NHL seasons there. It should be expected that Selanne will choose between giving it one more run in Anaheim or calling it a career.
As a certain Hall of Fame inductee upon his eligibility, Selanne likely believes he has earned the right to delay the decision. While it may put the Ducks in a tough spot if he decides to walk away, the belief is likely that is he is physically able to play, he will.
The Ducks also do not want to alienate one of the greatest players ever to play for the franchise. If that means having to wait until September for a decision, then best to so rather than burn a bridge.
This article is
What is the duplicate article?
Why is this article offensive?
Where is this article plagiarized from?
Why is this article poorly edited?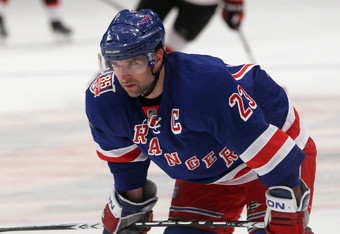 According to Andy Strickland's recent tweet, it is not outside the realm of possibility that Chris Drury will opt for retirement. This could be a sign that he does not believe his troubled knee can pass a physical that would be required to sign with a team.
Drury played in 892 regular season games and 135 playoff games with three NHL teams. In that time he racked up over 600 regular season points and scored 47 playoff goals.
When all is said and done, Drury can likely expect to be inducted in to the US Hockey Hall of Fame. A native of Trumbull, CT, Drury's career was derailed by injuries after a few disappointing seasons with the New York Rangers.
On June 29, 2011 the Rangers bought out the final year of Drury's career, which lead many to speculate that he could turn up with another team if he could pass a physical. You can read more on possibly interested teams here.
2010-11 was a disaster for Drury. But his 2009-10 season was not much better. That season he played 77 games and produced 32 points. Many take it as a sign that his ability to produce has greatly diminished.
If he did not go the retirement route, in addition to leadership, potential suitors also would get a defensively responsible veteran that knows how to handle himself in situations on the ice. Even if he has lost a step or two, those 1,000 games provide him with the knowledge to find a way to position himself and outwork an opponent.
It easy to bet against the guy at this point, but look at an intangible in this situation. Drury could easily have caused problem in New York by refusing the buyout on the basis of his medical issues.
The fact that he did not speaks volumes about his character and his desire to still play in the NHL or at least go out with some dignity. While he is still getting a nice chunk of change from the Rangers, he can supplement that with a lesser deal in a good situation if his knee can still be salvaged.
This article is
What is the duplicate article?
Why is this article offensive?
Where is this article plagiarized from?
Why is this article poorly edited?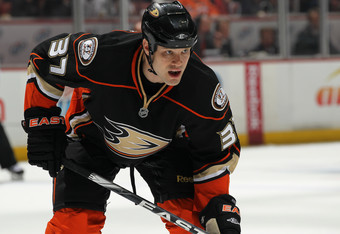 According to Dmitry Chesnokov's recent tweet, Jarrko Ruutu has entered negotiations with Jokerit, a team in the Finnish league. Ruutu spent part of the 2010-11 season with the Ottawa Senators before being traded to the Anaheim Ducks.
Ruutu has played in 652 regular season games, as well as 58 playoff games in the NHL. His best offensive season came with the Sens in the 2009-10 season, where he scored 12 goals and 14 assists.
Over the years, Ruutu has been considered one of the NHL's premier pests. This reputation and his questionable conduct have lead to a career PIM total of 1,078 minutes in the regular season and 114 playoff minutes.
With his last contract in Ottawa, Ruutu seemingly fell off the map in the NHL. Part of this could be attributed to the struggles of the Sens.
There is also the possibility that at the age of 35, he is unable to or lacks the desire to stir the pot every single night in the NHL. His style of play certainly would take a toll on a player after a while.
One does wonder if Ruutu would play his usual villain role in his homeland of Finland. Generally speaking, European hockey has a reputation as being less physical than the NHL style.
Jarrko was born in Vantaa, Finland so a return to his homeland would not be a punishment for him by any stretch. It is unclear if the potential move is Ruutu's number one choice, or if there is a lack of interest from NHL teams.
We have seen other players make the move back to their homelands when their careers near its end. A great recent example would be Alexei Kovalev, who reportedly did have offers from NHL teams, yet got a better deal in the KHL.
Jokerit plays in SM-liiga and was founded in 1967 and won 6 league championships. The last of which was in 2002.
This article is
What is the duplicate article?
Why is this article offensive?
Where is this article plagiarized from?
Why is this article poorly edited?