Chicago Bulls' Free Agent Shooting Guard Options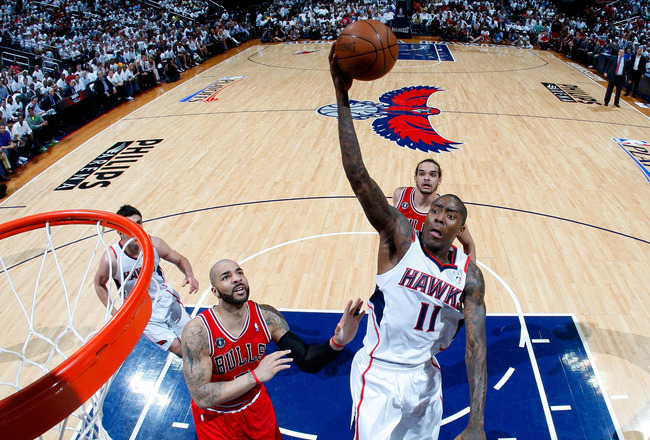 Kevin C. Cox/Getty Images
The Bulls were considered a surprise in 2010, clinching the top seed in the east over the favored Miami Heat and Boston Celtics. However, come playoff time it was apparent the Bulls had some big flaws.
The first one they need to address would be getting a valuable shooting guard. This is not only a need, but could also knock out another concern in acquiring a second scoring option.
Keith Bogans started all 82 regular season games for Chicago, and while his contributions were not offensive, he is still possibly the worst starting shooting guard in the NBA.
Derrick Rose was solid in the postseason, but it was shown in the series with the Heat that the MVP needed help.
With that being said, let's look at some shooting guards that could help Chicago make an even better run.
Jamal Crawford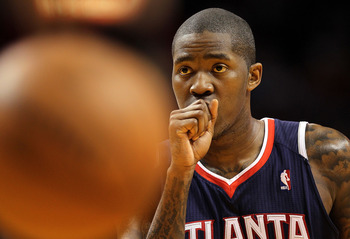 Mike Ehrmann/Getty Images
If Crawford wants to return to being a starter there is no better fit than where his career started, Chicago.
Jamal Crawford is one of the better scoring free agents available, and would fit right into the Bulls' system. Coming off the bench two straight years with the Hawks, Crawford averaged 16.1 points a game, helping them in playoff pursuits.
Crawford isn't the most talented defender in the league, but would be surrounded by plenty of support in Chicago.
Jamal Crawford made it known that he could hit big shots and loves to take them. Chicago could easily find the opportunities for him to utilize his scoring talents.
Shannon Brown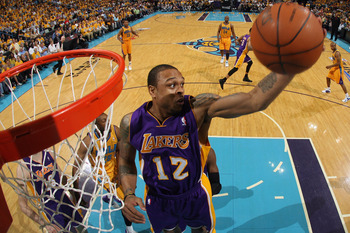 Chris Graythen/Getty Images
I've always been interested to see what Shannon Brown could do playing around 30 minutes a game. Chicago could give him this chance.
Brown has vastly improved his shooting over the past few years, showing an ability to score when needed. That doesn't compare to his ability to finish at the basket, becoming one of the most exciting players to watch last year.
Chicago could use another guard besides Rose who can run the floor well and be a true athletic scoring option on fast breaks.
Brown averaged a career high 8.7 points a game last year, but with some more minutes in 2011, he could set new personal bests.
There wasn't much opportunity for Brown with the loaded Lakers, however, he could help another team contend as a solid role player.
Tracy McGrady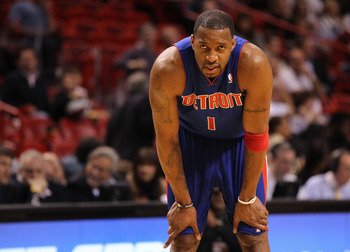 Mike Ehrmann/Getty Images
In the mid 2000's T-Mac was in conversations for the best scorer in the league. But a career full of injuries and back pains eventually lead to him becoming a role player.
McGrady still feels like he can be an effective player in the NBA, and the Bulls could find many uses for him.
While his minutes might be limited, McGrady could also come off the bench when needed for some scoring help.
As McGrady slowly watches his once elite NBA career dwindle, and while retirement may be around the corner, Chicago might give him another shot at winning a championship.
J.R. Smith

Doug Pensinger/Getty Images
With the Nuggets looking to rebuild, look for J.R. Smith to sign with another team.
Smith is a guy who can spread the floor with his 3-point shooting range and get to the basket with his leaping ability.
While coming off the bench for the majority of his career, Smith proved to be an asset offensively when put in the game. However, he could come in and be an instant starter for the Bulls if needed.
It would be no shock to see J.R. Smith end up in a Bulls uniform.
Sasha Vujacic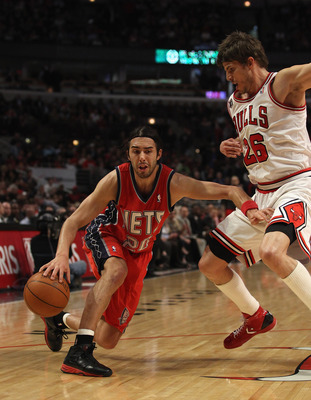 Jonathan Daniel/Getty Images
While only playing 56 games last year, Vujacic averaged career highs in points (11.4), rebounds (3.2), and assists (2.3). Could this be enough to land him a decent contract as a role player somewhere?
If so, the Bulls could look into the 6'7" shooting guard.
Vujacic doesn't hurt you in any particular area, but at times shows major signs of inconsistency. Any given night you don't know what Vujacic will give you, which could lead to him coming off the bench, but he isn't a bad option.
While not being the first option for Chicago, Vujacic could serve as a backup plan if needed.
Nick Young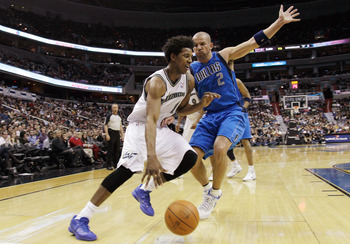 Rob Carr/Getty Images
Nick Young had a breakout year last season averaging 17.4 points a game. But, he was also another player that showed major inconsistency.
His workload increased a lot in 2010, but being a restricted free agent could swerve a lot of teams out of his direction. I look for the Wizards to keep Young.
Jason Richardson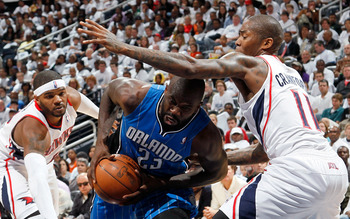 Kevin C. Cox/Getty Images
Jason Richardson is arguably the best player on this list, but could also bring the biggest price tag.
Richardson doesn't have the explosiveness that once made him one of the biggest scoring threats in the NBA, but he still has ability to be a good scorer.
While never afraid to shoot the ball, Richardson has actually improved his jump shot over the last few years. Yes, he has lost a little bit of his leap, but if he gets to the rim he can still posterize a defender given the chance.
There is no doubt Richardson would be a solid pickup for Chicago, but they might have to overpay to gain the former Michigan State Spartan.
Marcus Thorton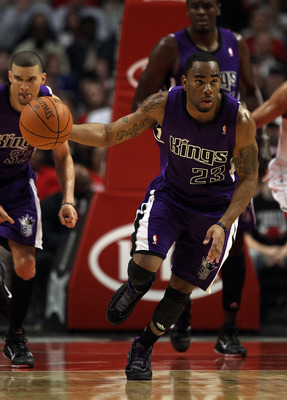 Jonathan Daniel/Getty Images
If you're not talking about Marcus Thornton as one of the NBA's better free agents, shame on you.
While his time with Sacramento was short, he averaged 21.3 points through 27 games. Thornton is a guy who wants to shoot the ball, and if given the chance can put up impressive numbers.
While being just 24 years old, he could have the brightest future of any player on the list, and could provide D-Rose with a solid number two option for years to come.
Conclusion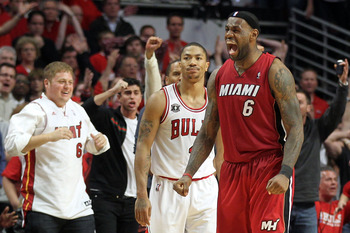 Mike Ehrmann/Getty Images
This is a picture Bulls' fans should get used to if they don't make the necessary improvements.
Free agency isn't the only option for the Windy City Bulls. Many teams have shooting guards they would love to swap for some of the Bulls' players.
Names like Kevin Martin or O.J. Mayo could come up in potential deals, and both could prove to be valuable assets.
I'll stick by my choice that Marcus Thornton has the best future of these players. If his time in Sacramento isn't just a fluke, he would be the best signing for the Bulls.
The Bulls have a MVP point guard who makes them a contender on his own. He also has a few good front court players in Carlos Boozer and Joakim Noah in a rare talent pool of big men.
Chicago had a great run in 2011, but isn't too far away from a finals appearance given a few moves. A shooting guard should be top priority.
Like my article? Disagree? Leave a comment and let's discuss!
Keep Reading

Chicago Bulls: Like this team?