35 Hottest Female Tennis Players and WAGs of All Time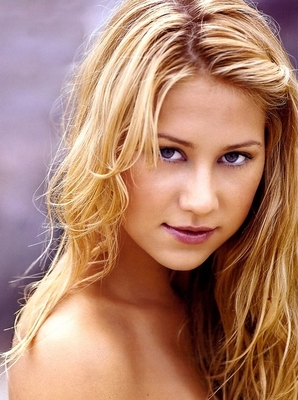 When women face each other in tennis, one thing is for sure: the male viewers aren't always interested in the points being played.
Whether it be the female playing the match or the wife or girlfriend of a male athlete watching from the players' box, many women attract attention just by being present.
Here is a list of the top 35 players, wives and girlfriends in the game of tennis.
Honorable Mention: Suncica Travica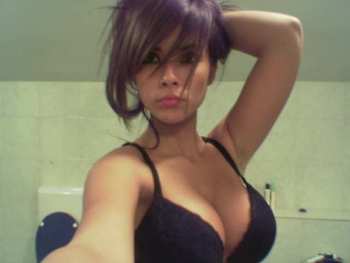 I'm usually not a fan of self-taken bathroom shots of anybody, but Viktor Troicki's lingerie model girlfriend can get away with it.
Honorable Mention: Biljana Sesevic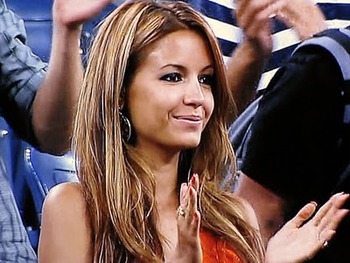 Janko Tipsarevic has yet to win a tour title, but he definitely scores a big win in my book for his wife.
Honorable Mention: Sania Mirza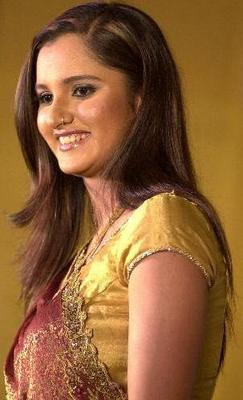 We don't get to see Sania enough on the court, even though she has been India's greatest womens tennis players.
Honorable Mention: Sabine Lisicki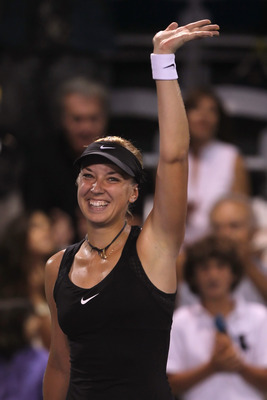 Jeff Gross/Getty Images
Lisicki has a great smile to compliment her outgoing personality.
Honorable Mention: Karolina Jovanovic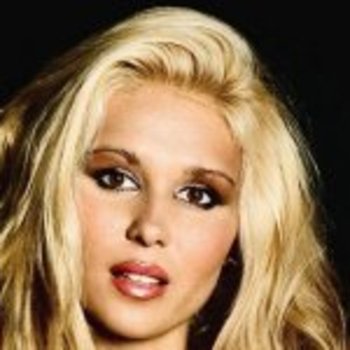 She has posed for Playboy, but her poor tennis success has forced me to lower her ranking on this list.
35. Urszula Radwanska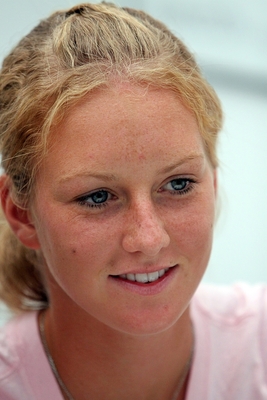 It's always tough to have a sister who is a better tennis player and more attractive. Oh well, at least Urszula made the list.
34. Agnieszka Radwanska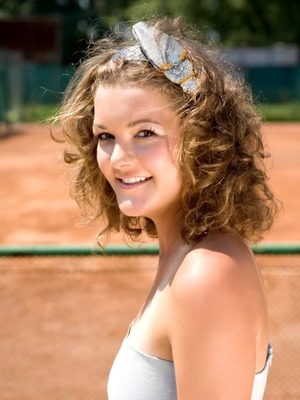 The tricky tennis player also plays tricks with guys' minds.
33. Steffi Graf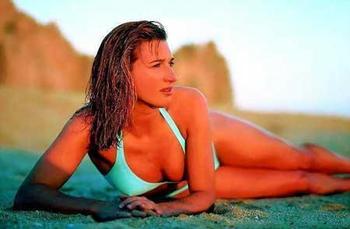 Steffi Graf playing tennis was definitely fun to watch. She was extremely talented and looked great.
That's killing two birds with one serve.
32. Vera Zvonareva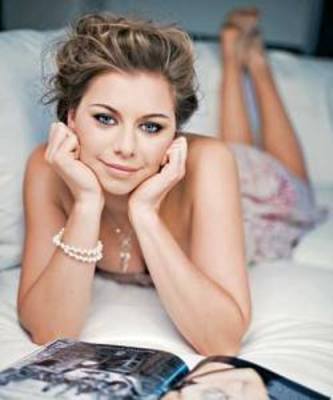 The No. 3 player in the world is definitely an entertaining player to watch and she could possibly reach No. 1 soon.
31. Serena Williams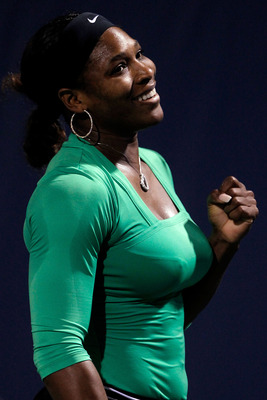 Matthew Stockman/Getty Images
Serena is a tennis legend and she doesn't fail in the looks department, either.
30. Chris Evert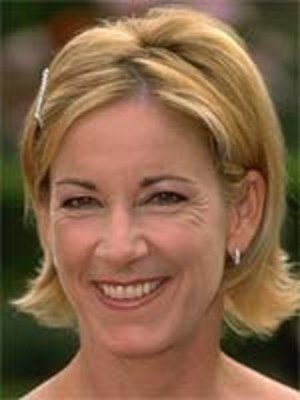 Chrissy Evert was such a joy to watch and brought a vibrancy to the game. She continues to contribute to the tennis community today, serving as a commentator for television.
29. Andrea Petkovic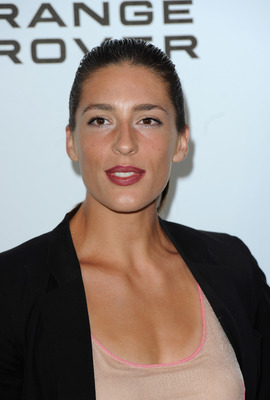 Gareth Cattermole/Getty Images
This German has shot up in the rankings significantly and I mean both rankings.
28. Gabriela Sabatini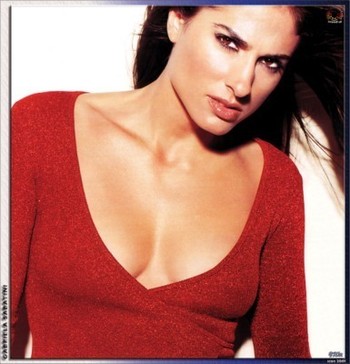 She was a consistent player and a consistent looker as well.
27. Daniela Hantuchova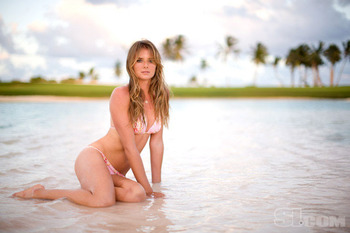 This girl is playing better tennis in every new tournament and I am definitely enjoying seeing her around more.
26. Arantxa Rus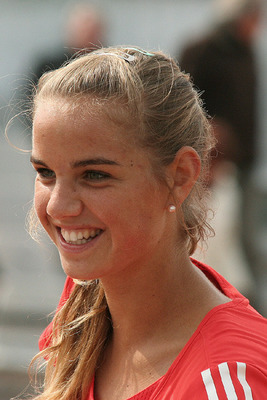 This youngster is only getting better at tennis, meaning we will get to see more of her soon!
25. Anna Chakvetadze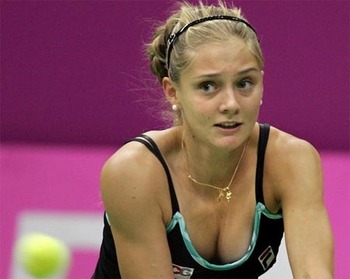 This hottie is looking to make a comeback in tennis, so I'm going to help her by boosting her ranking here (obviously that's going to help her game so much).
24. Martina Hingis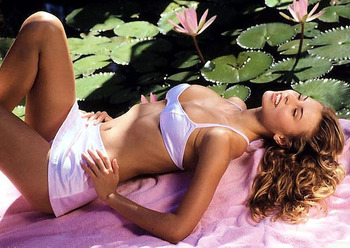 The Swiss Miss had a great sense of the court and her male audience.
23. Dominika Cibulkova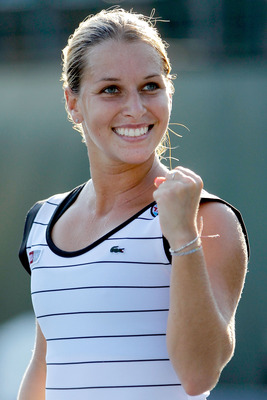 Matthew Stockman/Getty Images
The Slovakian upcoming talent forces her opponents to raise their levels of play and her male fans to raise their eyebrows.
22. Elena Dementieva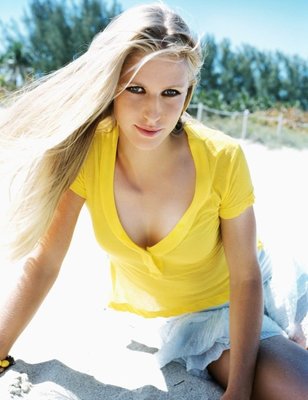 It was a shame to see her retire because she was such a great player. She and her looks will be missed.
21. Julia Goerges
Goerges is gorgeous! Yup, I'm the first person to think of that line.
20. Victoria Azarenka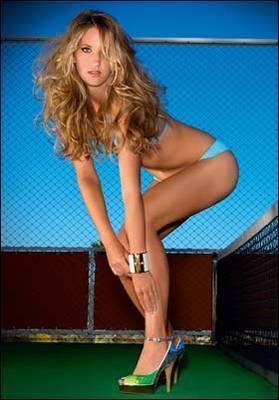 The No. 4 ranked player in the world doesn't have a bad ranking here either.
19. Alona Bondarenko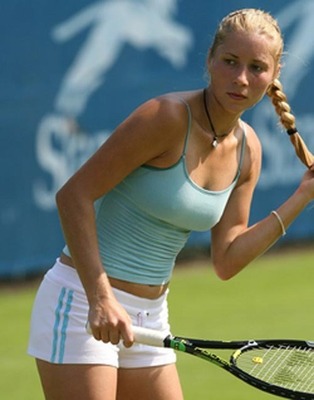 Alona has been ranked at a career-high of No. 19. I think it's safe to rank her similarly here.
18. Kim Sears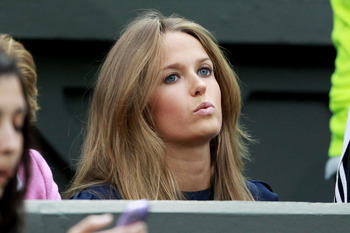 Julian Finney/Getty Images
Andy Murray's long-time girlfriend dazzles viewers everywhere she goes. Unfortunately, she usually comes to events with Andy's mother, whose screaming and crazy antics detract from Kim's hotness.
17. Gisela Dulko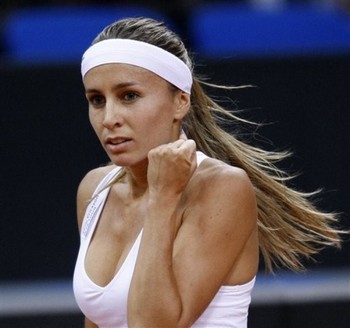 Who couldn't be a fan of her huge...uh...forehand?
But, seriously—I do love her forehand.
16. Jarah-Evelyn Makalapua Mariano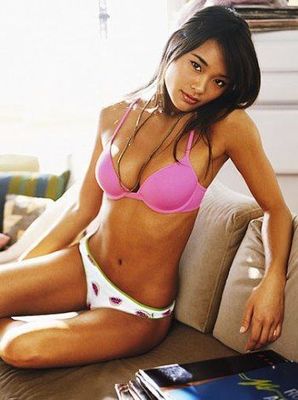 Fernando Verdasco's new girlfriend could be a distraction to him. That would explain why he has gone down in the rankings as of late.
15. Vanessa Menga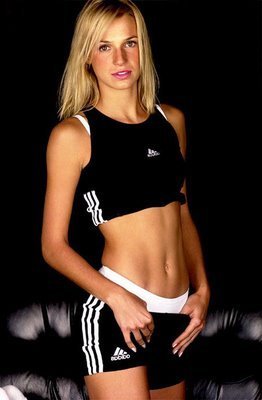 Vanessa was the first-ever female tennis player to pose nude for Playboy. Go find those pictures yourself.
14. Daniela Castillo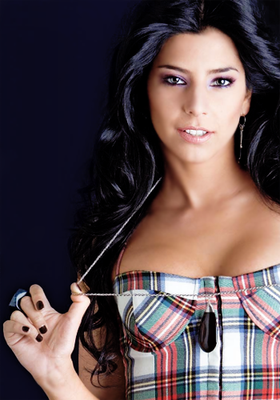 Fernando Gonzalez has one of the hottest girlfriends out of any guy on tour.
Oh—his forehand isn't shabby, either.
13. Stacey Gardner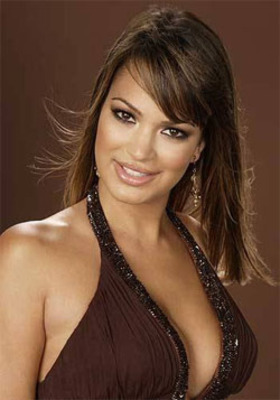 Mardy Fish's wife was also a model for "Deal or No Deal." Smart move by Mardy to take the deal.
12. Jenni Mostrom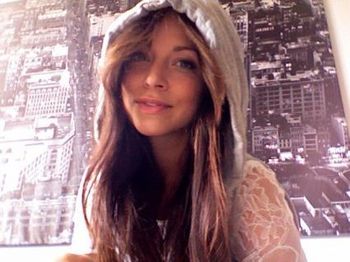 Robin Soderling's wife is often seen cheering him on during matches. Because of that, I sometimes find myself also rooting for the Swede.
11. Ashley Harkleroad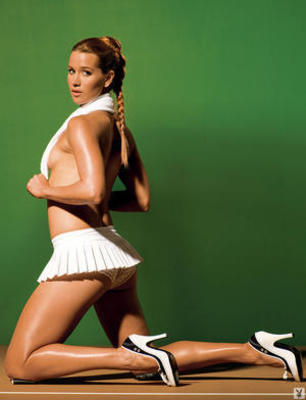 She was the second women's tennis player to pose naked for Playboy. Unfortunately, I did not include those photos.
10. Maria Sharapova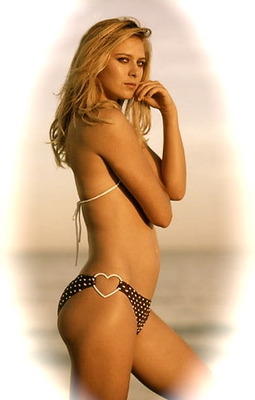 If you don't know who this is, you are definitely only here to see the girls. I can't blame you, though.
9. Caroline Wozniacki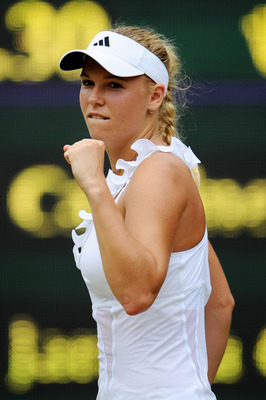 Clive Mason/Getty Images
Caroline might not even deserve to be in the top five in the tennis rankings, but she does for hottest players still currently competing.
8. Jelena Ristic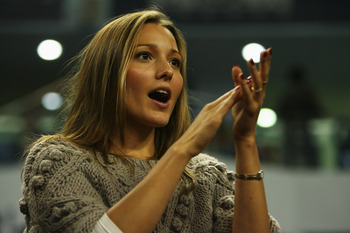 Andrew Wong/Getty Images
Often seen cheering from the box is Novak Djokovic's long-time girlfriend. She is starting to get more publicity now than ever due to her boyfriend's frequent success and I can't say I'm unhappy to see her.
7. Nicole Vaidisova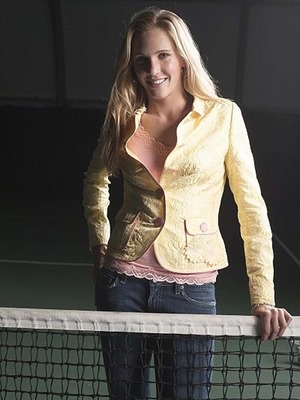 She recently retired from tennis while she was on track to be a major champion—and she married Radek Stepanek.
These are two decisions I will never understand.
6. Sara Foster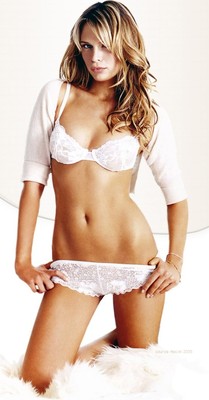 Tommy Haas' wife is also a famous actress. I can certainly see why people want to see her movies.
5. Maria Kirilenko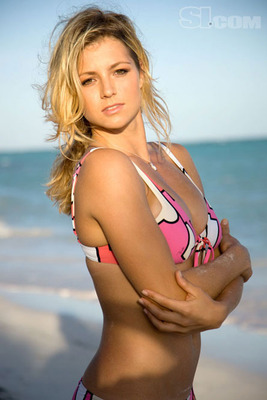 This beautiful Russian is enduring decent results in her tennis career and even more positive reviews for her appearance.
4. Bec Hewitt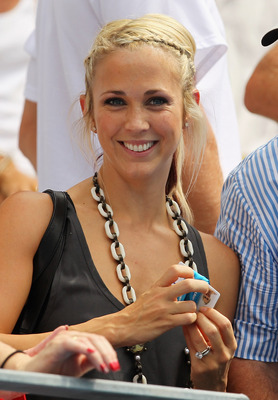 Cameron Spencer/Getty Images
Lleyton Hewitt is infamous for his phrase, "Come on!" When I see his wife, all I'm thinking is, "Oh, come on."
3. Ana Ivanovic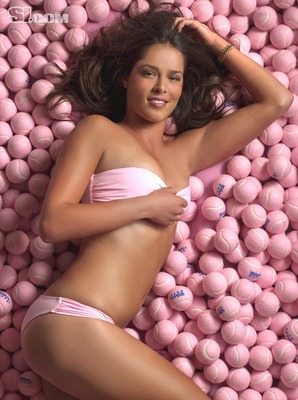 The sweetheart on tour can always be seen with a smile and a great competitive spirit—the competitiveness to be better-looking than most other female tennis players, that is.
2. Anna Kournikova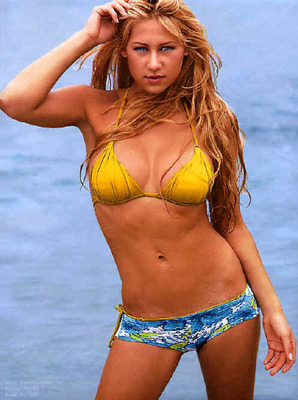 Anna still remains the hottest women's tennis player to date, but for this list, she has unfortunately been dethroned.
1. Brooklyn Decker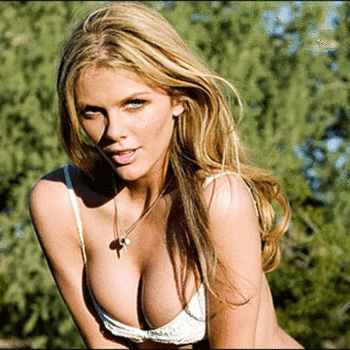 Brooklyn Decker, who recently married Andy Roddick, is the hottest WAG in tennis of all-time. Feel free to look up some more pictures of her to see for yourself.
Keep Reading