Pittsburgh Pirates: Zach Von Rosenberg Living a Dream
August 5, 2011
We've always wondered what it was like going through the minor leagues. Fortunately, we found somebody to ask and guide us through our interrogative session. Let's talk to Pittsburgh Pirate farmhand Zach von Rosenberg, a native of Lake Charles, Louisiana:

Bleacher Report: Are you guys excited about the turnaround of the Pirates this year?
Zach von Rosenberg: Oh, yeah...absolutely! It's fantastic to see them doing so well and going out to get big name free agents to make a run at a playoff spot.
BR: Do you and your teammates get to watch the big club much?
ZvR: No, their games parallel ours...so no. We try to keep up with them through [ESPN's] "SportsCenter" as much as we can.
BR: It seems that the Pirates have made a priority of acquiring big-frame kids who can throw with power besides yourself—guys like Stetson Allie, Gerrit Cole and Jaimison Tailon. What are you doing to stand out and catch the eye of decision-makers?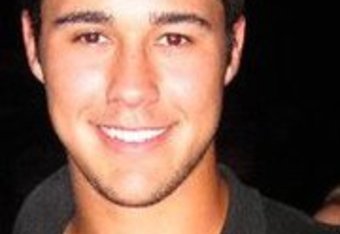 ZvR: I go out every day and try to be consistent with every outing, pitch to the plan they want me to keep, really find out who I am as a pitcher, obviously my first full season—a big change from playing a half season last year at State College (NY-Penn League) and adding 70 games to it.
BR: How would you assess your season, so far?
ZvR: Well, at the beginning, I was getting hit around...I didn't have my fastball. I was giving up doubles, triples and home runs. I've been working on keeping the ball down, building up my velocity and arm strength, trying not to get hit hard.
BR: What's a typical day for you?
ZvR: Come to the ballpark around noon, run sprints, throw and stretch, take BP.
BR: Do you work on bunting much?
ZvR: Not a whole lot, no...
BR: Are you on a set pitch count or are you going by the number of innings every time out?
ZvR: Oh, there's a set pitch count with each outing and we try to stick to that.
BR: Where do you see yourself making the biggest contribution—starting or relieving?
ZvR: Oh, I'd most definitely prefer to start. I've made some appearances in relief this year, but more as a starter...so, that's where I'd rather be.
BR: Rick Ankiel was in your shoes at one time and he's become a position player. If you had to, where would you fit in on the field?
ZvR: I'm a pitcher, really, and that's where I feel I'm best suited. But, if I had to play somewhere else, probably right field.
BR: Do you have any expectations of coming up quickly, given that the Pirates have been pitching-starved for so long?
ZvR: Every player wants to get through the system as fast as possible, but the key is becoming consistent and learning at each level.
BR: Are there any hitters or teams that you feel you've had great success against?
ZvR: Maybe one or two teams...
BR: Would you say you "own" them?
ZvR: No, I don't think that would be fair to say I owned anybody—team or hitter.
BR: Who were your idols growing up?
ZvR: Ah, probably Chipper Jones of the Braves and Roger Clemens (of the Astros), although he's become tainted lately.

Epilogue: Zachary von Rosenberg is on FACEBOOK and you can follow him on Twitter. @ZVR09. He is a member of the West Virginia Power, out of Charleston, WV. We, at Bleacher Report, thank him for his time. We wish him well not only the rest of the current season, but also long term in his pursuit of getting to "the show."