WWE Mistakes, Part 1: The 25 Most Misused Wrestlers in History
The WWE history book is filled with great moments, great wrestlers and great careers. On the counterpart, the company made a lot of mistakes, some minor and some major.
In the following slideshow, I compiled 25 mistakes they made in the last 30 years regarding talented wrestlers they misused.
Some wrestlers deserved to be world champions, and some others simply deserved a better treatment. A lot of talent has been wasted due to bad booking or maybe bad timing, and that is exactly what the list is all about.
So, with no more introduction, let's see who are the 25 most misused wrestlers in WWE history who are no longer with the company. The order is not based on specific criteria, but I ranked the wrestlers according to how bad I consider the WWE messed up with them.
25. Savio Vega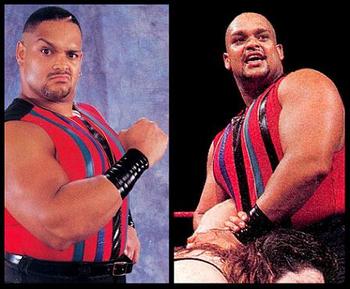 Savio Vega joined the WWF in 1994 under Kwang's mask, but it was short-lived, and fortunately, he was repackaged in 1995.
The gimmick change was a great one and he the Vega character made a big splash when he debuted as Razor Ramon's friend. He emerged from the crowd in May 1995 to save Ramon who was attacked by Jeff Jarrett and The Roadie.
The same year, he made it to the finals of the King Of The Ring tournament to lose against Mabel. He then had some shots at the Intercontinental Championship, but he always fell short.
In the course of a feud against Steve Austin, Vega won a match and, according to a stipulation, Ted DiBiase was forced to leave the WWF, letting Austin without manager to help for the birth of 3:16.
Vega continued what seemed to be a great run, with a huge fans base and loud cheers, but his push never came. Instead of making him a great and beloved Intercontinental Champion, he was relegated out of the spotlight.
He joined the Nation Of Domination in 1997 as a not important member then, in 1998, he became the leader of one of the worst stables ever, Los Boricuas.
He eventually left the company with no fanfare after the creative wasted a great opportunity to build a very marketable top mid-carder.
24. Psicosis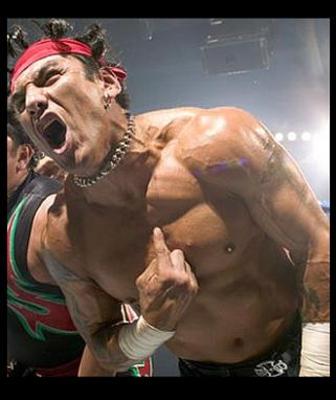 He never touched gold in WWE, but he was an amazing high flyer who had his share of success with WCW in the late '90s.
Along with Super Crazy and Juventud Guerrera, he was a member of The Mexicools, a stable that had fun interrupting other wrestlers' promos and matches.
In July 2006, after one year with the company, he made his last televised appearance before being officially released in November.
23. Rick Martel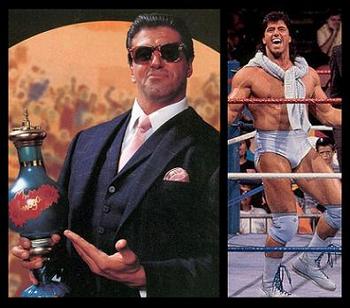 He was maybe not world championship material according to the WWF standards, but he certainly had everything necessary to become a solid Intercontinental Champion when he went in singles competition.
With his model gimmick, he had the potential to become a solid top mid-card heel. He had very decent mic skills and a lot of charisma. He could turn from babyface to villain with ease, and he was a sound technician in the ring.
The WWF creative team acknowledged in some way his potential since he became a three-time Tag Team Champion in the '80s. He also held the AWA World Heavyweight Champion for over 19 months, so it shows he could hold his own in singles.
However, after he turned on Tito Santana in the middle of a tag team match in 1989, Martel went nowhere near he once was. He was put in some interesting feuds, but it always ended flat. For example, we could cite the infamous Blindfold Match at WrestleMania VII against Jake "The Snake" Roberts.
He feuded with the likes of Shawn Michaels, Razor Ramon and Tatanka in the early '90s, but he was nothing more than a jobber to the top stars. He eventually faded away until he completely vanished from TV in 1995.
22. The Killer Bees
The Killer Bees were a popular duo of the mid-'80s. They enjoyed a two-month undefeated streak when they debuted in June 1985. They enjoyed a decent ride together until they were separated in 1988, for no reason, to become singles competition jobbers.
During their run with the company, they defeated many reigning Tag Team Champions but always in non-title matches. They also won many title matches but via countout or disqualification.
"Jumping" Jim Brunzel and B. Brian Blair had a great chemistry, they were innovative and spectacular in the ring. Built on about the same frame, they also wore identical masks to confuse their opponents and the referees.
21. Hakushi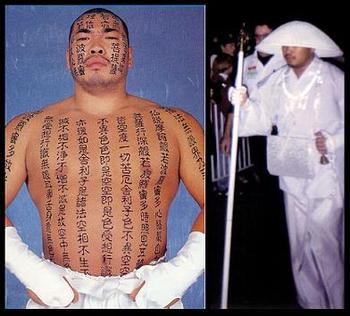 Hakushi was one of my personal favorite. He had a great gimmick, cool outfit, nice music and most important, astonishing in-ring skills.
His too short presence in WWF, for only some months in 1995, was highlighted by a series of spectacular matches against Bret Hart after he had a solid early push.
However, the creative team screwed up big time when they had nothing more for him than Barry Horrowitz as tag team partner and a mini feud against Kwang.
He was a unique wrestler who could do unreal aerial maneuvers and who was a sound technician. He was a true gem with unlimited potential who unfortunately shined for a too short stint.
20. Brian Kendrick and Paul London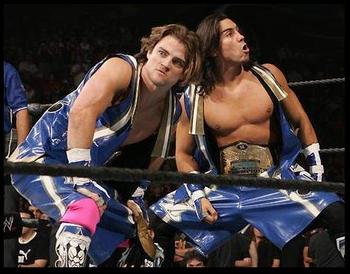 Brian Kendrick is the current TNA X Division Champion, and Paul London is roaming in the independent circuit. Separately, they are good, but together as a tag team, they were awesome and innovative.
Kendrick is the one who broke out better, especially because of his mic skills, but London is a phenomenal high flyer. The duo won two Tag Team Championships in WWE, but it was a huge mistake to split them since they could've become a top tag team, with a very long reign.
After they were split, they went about nowhere, especially London who became a jobber while Kendrick became "The Brian Kendrick" with his too tall jacket. Then, they were both released.
19. Haku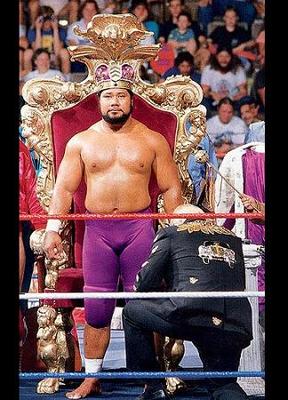 Haku quickly made a name for himself when he joined the WWF as King Tonga in 1986. He made a big impact when he body-slammed Big John Studd and he became one of the most popular fan favorite at the time.
A few months after he debuted in singles, he formed with The Tonga Kid a great babyface tag team. When they turned heel, the team was dubbed as The Islanders, with Bobby Heenan as their manager. King Tonga was renamed Haku and The Tonga Kid became Tama.
The duo had some success and one of their biggest win was at WrestleMania IV when they teamed up with Heenan against The British Bulldogs and Koko B. Ware. The Islanders' actual push never happened, and they disbanded to put Haku in singles competition.
In June 1988, he became King Haku and he ran with that gimmick until he lost the crown against Jim Duggan in May 1989.
One might think that his reign was a nice reward, but he didn't receive the title of King Of The Ring after he won the traditional tournament. He simply claimed the crown after King Harley Race was put on the side due to an injury.
After his singles run, Haku teamed up with Andre The Giant and they won the Tag Team Championship, but it was the only title he won in WWF. After they lost the titles, Andre turned face, and Haku joined forces with the infamous Barbarian.
In no time, following that move, the tough man once known as King Tonga left the company to see if the grass was greener in WCW.
It was too bad to see such a good wrestler leaving like that. He was very agile for a 330-pound strongman, and his devastating karate kicks made a lot of victims but never for actual success.
18. Shelton Benjamin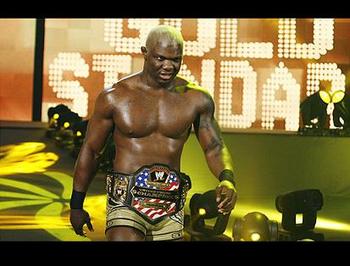 Was he world championship material? Some say yes, and some say no. But one thing is sure, he was and still is one of the best pure athletes ever.
A world champion must have mic skills, but what if he had a manager to talk the talk? He could certainly play in the big league, on the top of the card, as a serious contender to the biggest prize in WWE.
For many, he was maybe not main event caliber, but he was certainly a wrestler who could bring back prestige to the Intercontinental Title with a dominating reign.
17. Kaval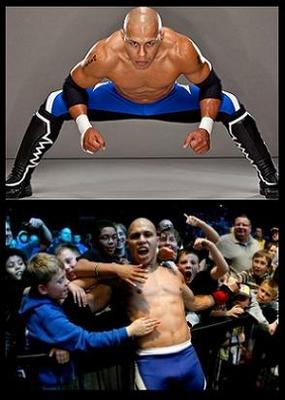 The NXT Season II winner had a bright future ahead of him in 2010. As one of the most talented wrestlers in the world, the WWE had under contract a fierce warrior who made a name for himself with TNA, ROH and especially in Japan.
Then, for some reason, the creative team had nothing for him. It's beyond my understanding they couldn't put him in a storyline or at least provide him interesting rivals. Seeing that, Kaval asked for his release because he wanted to be used properly.
It's a shame they've let such a gem leaving just like that. He has an innovative arsenal of moves that could please every fans, from the young to the old.
At the age of 31 and with all his experience, he could have been a major fixture in the top of the mid-card division, with occasional stints on the higher level.
16. Brutus Beefcake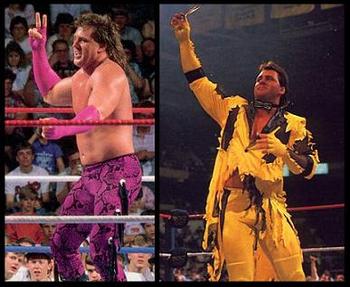 Beefcake appeared in some main events when he was with the WWF. Unfortunately, it was always in Hulk Hogan's shadow when they teamed up together on some occasions.
He enjoyed a very good Tag Team Championship reign along with Greg Valentine, but it was before he portrayed his massively popular barber gimmick.
Was he main event caliber? Not really.
Was he Intercontinental Champion material? Certainly, and the fans would've loved it.
15. Bam Bam Bigelow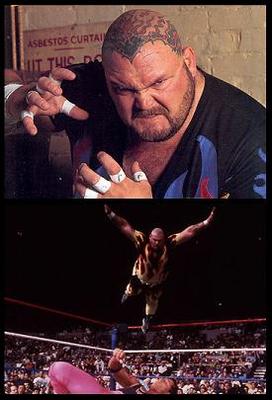 The 385-pound monster was very agile for someone his size, and he could perform surprising attacks from the top turnbuckle.
When he was about to debut in 1987, there was a competition between the heel managers of the time to acquire his services, but he decided to pick Oliver Humperdink to the delight of the fans.
When he left in 1988 to heal a knee injury, he was one of the most popular wrestlers on the roster but apparently Vince McMahon didn't forgive him to have wrestled for other promotions before he re-hired him in 1992.
His second run was horribly pathetic. He was then a heel and he joined the Million Dollar Corporation. In what looked like a punishment, he was put in a humiliating storyline against Lawrence Taylor who defeated him at WrestleMania XI.
14. Owen Hart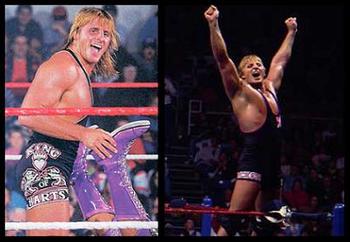 Everyone knows his sad story, and I won't elaborate on the topic. Was he world championship material? I do think so, but I doubt he would've became WWF Champion even without his tragic accident after what happened with Bret.
However, he had everything required to become an iconic Intercontinental Champion, with solid reigns. And I insist on the word "solid" because, in two reigns, he only held the Title for a total of 132 days.
If he was not world championship material in the opinion of some wrestling fans, he certainly deserved to become a great Intercontinental Champion. He could also be an occasional player on the main event scene.
Owen Hart, one of the finest wrestlers ever, could sell opponents' moves like no other, and he was very decent on the mic. No matter what can be said about him, he certainly deserved better than ending his career in the lame Blue Blazer's role.
13. Juventud Guerrera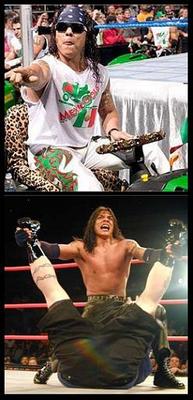 Guerrera was one of the greatest high flyers in the business, and he left a permanent mark in the WCW history books.
However, when he signed with the WWE in 2005, he was not used at his full potential, and the company even asked their cruiserweight wrestlers to stop using some aerial moves.
He ended his short run in 2006 and he only had two short reigns as Cruiserweight Champion for a total of 63 days.
He was also put into an interesting stable called The Mexicools, but it led nowhere.
12. Tatanka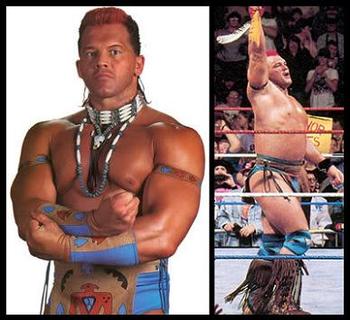 From February 1992 to October 1993, Tatanka enjoyed an undefeated streak on TV, and that was his biggest accomplishment in WWF.
The crowds were very supportive and vocal for him, especially when he executed his war dance in the ring. He could have been a long reigning Intercontinental Champion, and the fans would have not asked better. He was intense in the ring, and he connected well with the fans despite he didn't talk much.
After he lost his first match, Yokozuna attacked him and wrote him off TV for three months. When he came back, his popularity reached new heights when the legendary Chief Jay Strongbow became his on-screen manager for a few months.
Then, in 1994, he was transformed into an unconvincing heel who quickly became a jobber as a member of Ted DiBiase's Million Dollar Corporation. He was mainly used to put over Lex Luger and Bret Hart before he left the company with probably a bitter after he was awfully booked from 1994 to 1996.
He made a return in December 2005 with some early success, but it was just a matter of time before he became a villain enhancement talent once again. He was granted his release in January 2007, without, unfortunately, any WWE championship reign on his resume.
11. Colt Cabana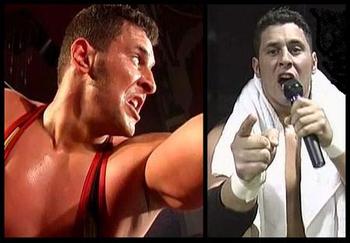 In a few weeks, he might be removed from the current list but, for now, he belongs here. His Scotty Goldman run with the WWE was a complete failure because the creative team had no clue on how to book him.
The Indy icon has won a total of 34 championships so far. He's an ace on the microphone, and his arsenal is composed of over 25 signature moves.
He is only aged of 31 now so the WWE should hurry to get him back, as Colt Cabana this time. If the creative still doesn't know what to do with him, they can always ask CM Punk.
10. Rick Rude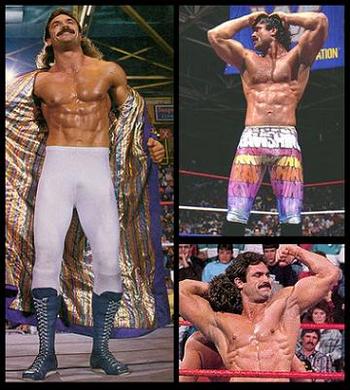 A single 148-day reign as Intercontinental Champion is very few for a wrestler like Rick Rude who had it all to be a dominant wrestler. However, he was stuck in the mid-card division.
Rick Rude was a master crowds manipulator and he was the epitome of the cocky heel character. And, if it was not enough, not many could match his in-ring abilities.
With his body and how he used it, with his mic skills and with his wrestling skills, he had everything to at least work on the main event scene if they didn't want to put the WWF Championship belt around his waist.
9. Mr. Perfect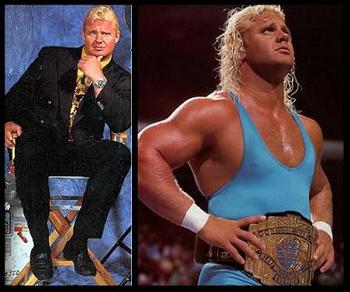 He was one of the greatest Intercontinental Champion ever, and he was one of the most gifted athletes in WWE history. He was a complete wrestler as good in the ring as with a microphone.
He delivered many classic matches and promos. He proved he was world championship material before he joined the company by being AWA World Heavyweight Champion for over one year.
The WWE acknowledged his legacy by inducting him into the Hall Of Fame as one of the best technicians in the business, but he deserved way more than that, especially when he was at his peak in the early '90s.
8. The Big Boss Man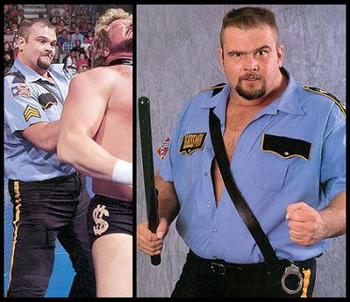 A short reign as Tag Team Champion and four Hardcore Title reigns. That's all the Big Boss Man had the chance to put on his resume despite spending 10 years entertaining the WWF fans.
When he initially joined the company in 1988, he quickly became a top draw. He had intense rivalries with the two biggest names at the time, Randy Savage and Hulk Hogan.
After the Big Boss Man teamed up with Akeem to have some success in the tag team division, he went from one of the most hated heels of the '80s to a beloved fan favorite. After he used his trademark handcuff and his nightstick to inflict pain to the babyface wrestlers, he used his weapons to maintain order against a series of villains.
In few years, he managed to gain a lot of fans, and he even joined forces with Hulk Hogan at the 1990 Survivor Series. Then, for unknown reasons, after he reached his peak of popularity, the creative team found nothing good for him, and he eventually left in January 1993.
When he came back in 1998, after five years spent with WCW, he was buried in the bottom of the mid-card. He became nothing more than a puppet in Vince McMahon's hands who apparently wanted him to pay for his defection to the competition.
The Big Boss Man of the good old days was erased from history books, and he left the WWE for good in 2003.
7. TAKA Michinoku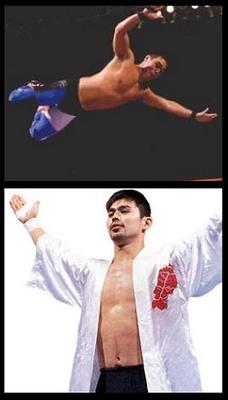 Michinoku, who already had a huge potential before training, became one of the best wrestlers in pro wrestling after The Great Sasuke trained him.
TAKA became the first WWF Light Heavyweight Champion in 1997 after he won a tournament held on Raw, with the finals presented on the "In Your House: D-Generation X" pay-per-view.
His reign lasted 315 days, and when he lost the title, his downfall started.
Apparently, the WWF had not great plan for him and he formed the stable Kai En Tai that eventually became a tag team relegated in the low card division.
He and Funaki were then jobbers mostly used in comedic roles. He had his last match in April 2000, and he then returned to Japan.
The Michinoku Driver II creator had so much to offer, but once again, the creative team dropped the ball. He can be credited to have paved the way for the future cruiserweight wrestlers, but he could have done a lot more.
6. The British Bulldog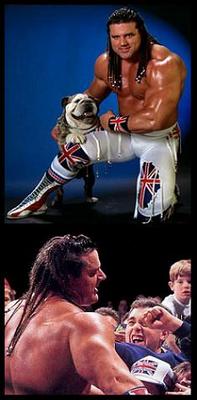 Davey Boy Smith was one of the most agile powerhouse to have ever graced a WWF ring.
He was a tag team specialist, and he formed one of the greatest duos ever with the Dynamite Kid. He then had a good run in singles competition, and he became one of the most popular wrestlers on the roster from 1990 to 1992.
His match against Bret Hart at SummerSlam 1992 is considered by many as the best match in the summer classic history and one of the greatest matches ever in pro wrestling.
However, not long after this classic encounter, he was caught in a human growth hormones affair and was released.
Years later, he had two more runs with the company, from 1994 to 1997 then in 1999-2000. However, despite his popularity and his talent, he seemed to have fell in disgrace and he only had some success in the tag team division.
He certainly added a Tag Team Championship reign and a few other runs with tertiary titles, but it was nothing compared to what he deserved.
The British Bulldog was, without a doubt, a wrestler who was world championship material or at least a great Intercontinental Champion.
5. Lex Luger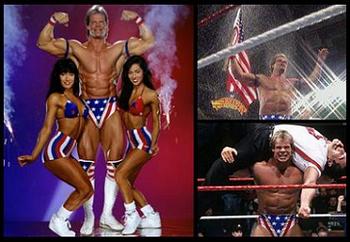 From 1993 to 1995, Luger was a top draw with the WWF, and he was even the face of the company at some point.
He was an accomplished veteran, a former WCW World Heavyweight Champion, and at the age of 35, he had a solid five years ahead.
However, the WWF creative got nothing better for him than making him the co-winner of the 1993 Royal Rumble match with a loss at the subsequent WrestleMania in a WWF Title match against Yokozuna.
Playing the All-American patriotic gimmick perfectly, he had the fans completely behind him. He bragged he was the total package and he was not far from the truth.
He had decent mic skills, he was a great powerhouse, he had outstanding charisma and he had that "it" factor.
4. Vader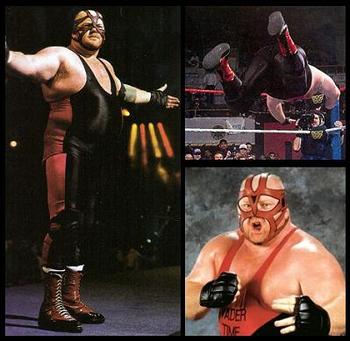 "It's Time! It's Time! It's Vader Time!" These words sounded scary when it echoed in the arenas before he emerged from backstage. However, it was never really Vader time in WWF.
Probably the most agile behemoth in pro wrestling history, he never touched gold with the company. He was already a three-time WCW World Heavyweight Champion before he joined, but apparently, Vince McMahon only wanted to bury him.
It's really a shame that the big man never achieved success with the company despite his glorious past and his wrestling abilities. The best they had for him was a jobber status for the top names such as Shawn Michaels and The Undertaker.
3. Ricky Steamboat
He won the Intercontinental Championship in a match considered by many as the greatest of all time. However, his 65-day reign with the belt was way too short for someone of his status.
After his win against Randy Savage at WrestleMania III, he was at the peak of his popularity, and no one would've complained if the WWF Championship was put on him or if he enjoyed a longer Intercontinental Title reign.
For some reason, Steamboat's reign was cut short by the Honky Tonk Man. So, instead of giving a great title reign to Steamboat, they gave it to Honky.
With the biggest prize in WWF was out of reach for anyone in 1987, in the middle of Hogan's domination as the champion, Steamboat was kept away from the main event scene.
He left the company not long after WrestleMania IV to come back two years later. Then billed as The Dragon, he had a nice early push, but there, they only had room for in the mid-card division. This last run with the company lasted less than one year.
2. Larry Zbyszko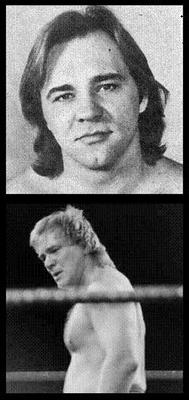 He was the 1974 PWI Rookie of the year, but he spent the '70s in the shadow of Bruno Sammartino, his mentor.
Larry Zbyszko slowly climbed the ladder in singles competition until he won the WWWF Tag Team Championship along with Tony Garea, but that was about it for his achievements with the company.
At the end of the decade, he was going nowhere, and to get rid of his "Sammartino's Protégé" label, he turned heel. He entered into a grueling feud against his former mentor, and it culminated in a legendary cage match at the 1980 Showdown At Shea event.
In 1980, he was one of the most hated villains in the business, and he was referred as "The New Living Legend". He then had an unlimited potential, in and out of the ring, but the WWF have let him go after he was not put over by Sammartino.
The rest is history. In the next two decades, he became a two-time AWA World Heavyweight Champion and a WCW icon. He also participated in two 5-Star matches, something only a couple of wrestlers can brag.
1. Jake "The Snake" Roberts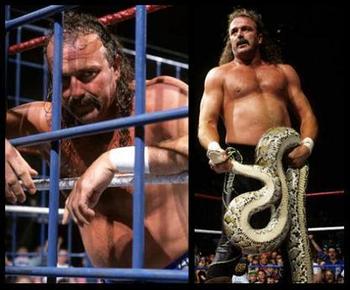 Jake "The Snake" Roberts was an icon of the '80s and early '90s with his dark charisma and his famous snakes. He was an ace to cut killer promos, and he was one of the greatest ever in the ring, especially when we talk about in-ring psychology.
For some reason beyond my understanding, the master of the DDT never touched gold in WWE. Obviously, with Hulk Hogan and Randy Savage as the two faces of the company, Roberts was not there at the right moment, and he could only dream about the WWF Championship.
He maybe had some legendary feuds against Andre The Giant, Randy Savage and The Undertaker, but it's very few compared to what he deserved.
If he could not be a world champion, why not an unforgettable Intercontinental Champion? The fans went nuts when he has put the hands on the unsanctioned Million Dollar Belt.
Can you imagine what it would have been if he had won a real championship?
Conclusion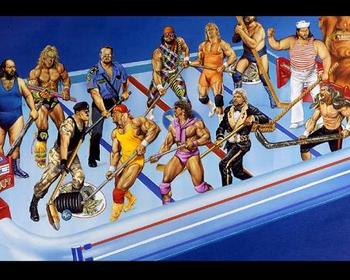 As you could see, the WWE made some mistakes. Nothing fatal but sometimes it cost them money to have let go some big names who had a huge potential.
As CM Punk said, McMahon is multi-millionaire, but he could be billionaire. It was not always necessary or possible to put the WWF Championship on someone, but many deserved at least the spotlight of the main event status.
There were also some smaller mistakes, with names who could contribute to build a better mid-card division. Sometimes, they forgot about the importance of the middle of the card, where future top draws are made.
In addition, great mid-carders are very useful to heat the crowds for the main event matches on the card.
That being said, who did I forget, and who doesn't belong on the list? Do you agree with my picks and about the order? The comment section is wide open to hear from you.
Keep Reading