The 6 Most Important Matches for Liverpool This Season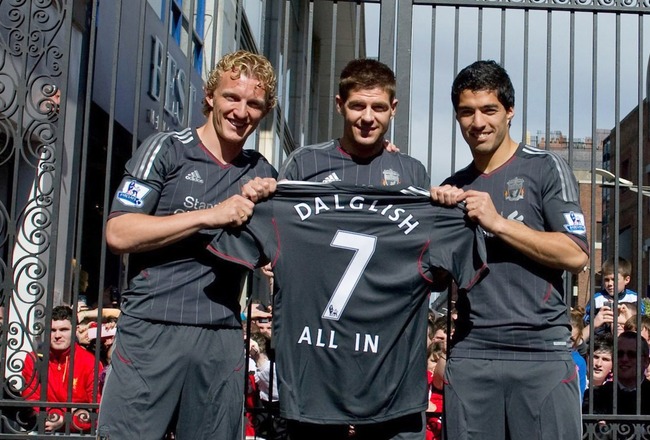 Getty Images/Getty Images
Going into the new season, I've got mixed feelings about how Liverpool will perform, the cynic in me goes with there pre-season efforts so far, conceding goals like they're trying to remember what no to do in an actual football match. However the optimistic side of me just goes back, reminiscing about the end of last season like a big fluffy cloud, apart from that whole Blackpool thing, but we won't remember that because everything's nice.......anyway yes rant over.
Also I know its an odd number, but hey think of it this way with home and away fixtures, its actually 12!
With this very shiny looking presentation tool I'm going to go into the games that will no doubt shape Liverpool's season.
Everton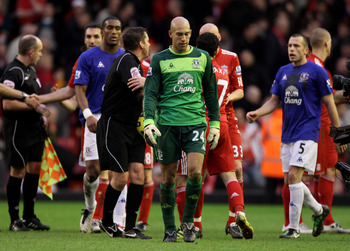 Alex Livesey/Getty Images
Of course this match, either home or away, is important to the season, even if it is just bragging rights. The Merseyside Derby is a date in everyone's diary around Liverpool and although it may not shape the entire season for Liverpool or Everton it is still an important boost for the team with a win.
Also with the first match just before the equally important Man Utd match, it could just give them the confidence to go on a winning streak.
Man Utd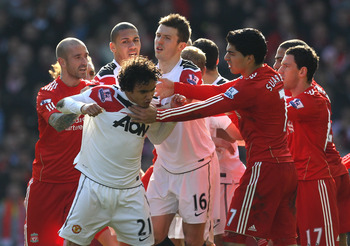 Alex Livesey/Getty Images
Getting the rivalries out of the way, but the match pictured (the 3-1 win earlier this year) was given match of the season by the club, and who can blame them, in a pretty poor season a definite highlight was that victory.
No doubt the Man Utd match has a lot of significance, if not in the title picture for both teams (more likely Man Utd) then definitely to knock them off track and get a win over one of there top rivals, which is fine in my books.
Sunderland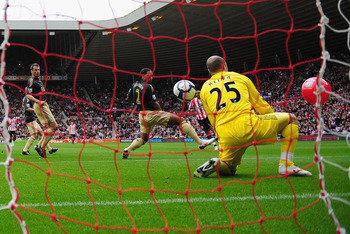 Mike Hewitt/Getty Images
Okay this isn't only because of the beach ball thing, and the recent controversy that has almost surrounded every game between the two since the this incident, it's more to do with the fact that this is the opening game of the season and I'm almost praying for a good start this season. Please.
Liverpool's season has almost been set in stone after the first 10 games in the last few seasons and this time around I think we all could do with Liverpool hitting the ground running.
Wolves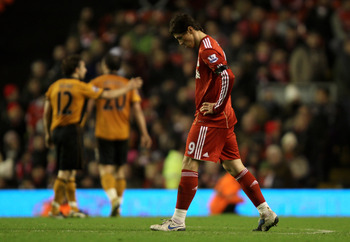 Clive Brunskill/Getty Images
The game that defined Roy Hodgson's time at Liverpool, that really was the last straw, and if Liverpool are to accomplish anything this season, they have to beat teams like Wolves. They're not the easiest of games and I'm not saying Wolves are push overs by any means, but as I say it is more about Liverpool being able to bring there A-game every time which they didn't last season and which disappointed me constantly, not just during under Hodgson, for example, the second loss to Blackpool. Second.
I'm not expecting Liverpool to win every game, but I'd want them to try at least.
Swansea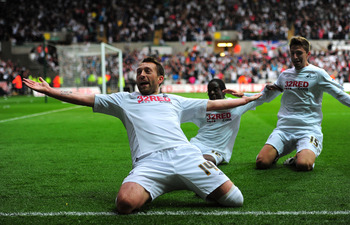 Couldn't find a picture vs Liverpool. So here's Stephen Dobbie.
Stu Forster/Getty Images
This is the same point really, but due to Blackpool not being in the Premiership this season, I went for the team that came up in the play-offs this season.
Arsenal
Shaun Botterill/Getty Images
Liverpool's first big game of the season, away to Arsenal and it's also the second match of the season, yipee!
However, better than first like last season, however both matches last season where horribly close and although both ended 1-1, they both had late goals, I would have said equalisers but I'm sure you remember the last 5 minutes at the Emirates. It seems there's always a late goal against Arsenal and because of that Liverpool need to have luck, both in this match and for the season and winning against Arsenal would make a good start fantastic.
Spurs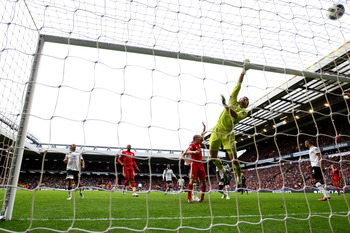 Michael Steele/Getty Images
No doubt about it, Spurs had our number last season, and if it wasn't for that pesky Manchester City, they'd have gotten away with 4th too, however they had to settle for the place nobody wanted last season 5th.
This fixture is very important because both teams are very evenly matched and I'm going back to it again, but the idea of luck might be needed again for this one. As with Arsenal, Spurs are up there challenging for the Champions League too and its alomst vital that Liverpool leave there fate in there own hands and beat them for that 4th place this time around.
The End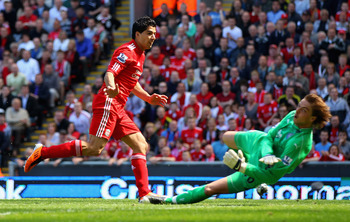 Clive Brunskill/Getty Images
So there we have it, a few games that are surely vital to Liverpool's season, as usual if you have any comments or any games you think are more important or less important etc. please feel free to...you know the rest.
Thanks for reading and if you enjoyed it that much, you can follow me on Twitter @NeilHarp (hoping that works if not I'll try again, maybe, if I'm feeling less lazy)
Anyway......Snappy End!
Keep Reading

Liverpool: Like this team?