Randy Moss: Latest on Jets, Eagles and Ravens Rumors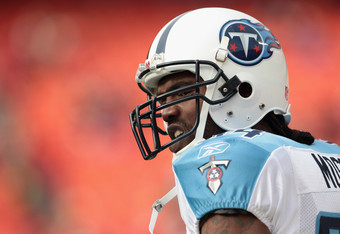 Jamie Squire/Getty Images
Now that Randy Moss has hit rock bottom for the second time in his career, he has to find a job.
Moss is one of the few major names left on the free-agent market, yet he hasn't had the same type of buzz as other players. After a season where he played for three different teams, Moss' stock couldn't be much lower, and he is looking to find a way to get back to the type of dominance that made him one of the most fear targets in all of football.
A few top contenders are interested in his services, with the Jets, Eagles and Ravens all circling around the market for the veteran, and only time will tell where he lands. As the market for Moss widens, we'll be here to give you all of the latest news and react to all of the drama that is likely to find the future Hall of Fame wideout.
As always, if you have anything to say, make sure to leave it in the comments below.
Where do you think Randy Moss is going to land when it's all said and done?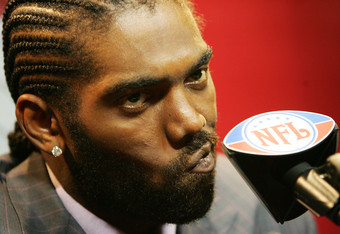 Had Randy Moss just waited it out, he would have had a chance to win a Super Bowl.
The contenders hadn't come calling as quickly as he had hoped, and abruptly, the future Hall of Famer decided to retire, leaving fans of the game wondering what happened to force him away from the game without a real explanation. Moss was linked to teams like the Philadelphia Eagles, New York Jets and Baltimore Ravens, all teams that can make a serious run in the postseason and challenge for a Super Bowl.
Yet, those teams weren't going to overpay for him, and they didn't chase him with the same vigor as other players got in the mad scramble of this offseason. Clearly, this upset Moss, who has always wanted teams to crave his services. It lead to his retirement, and it's sad that he couldn't be more patient during this entire process.
Moss and his agent made it clear that he was in stellar shape and ready to become the guy that struck fear into the heart of opposing secondaries, but now, he's retiring, and it makes you wonder if he ever had the heart to make another championship push.
If he did, he would have held out, knowing that he was going to make every team that passed on him pay, much like he did in his rookie season with Minnesota. Moss had a ruthless streak that allowed him to rip the heart out of opposing teams, but now, his heart told him to quit instead of waiting for the golden opportunity that was around the corner.
Teams were interested, and Moss could have been a deadly force in a competitive offense, but he couldn't handle the fact that he wasn't the apple of everyone's eye. It may be disappointing, but it's a fitting end to a career that was full of ill-tempered moments.
Moss was always a cranky player that needed to be pampered, and in his final moments as an NFL star, he walked away because teams refused to bow down and beg for him to sign on the dotted line.
Now, he'll always have to wonder what might have been as he stares at his empty trophy case.
This article is
What is the duplicate article?
Why is this article offensive?
Where is this article plagiarized from?
Why is this article poorly edited?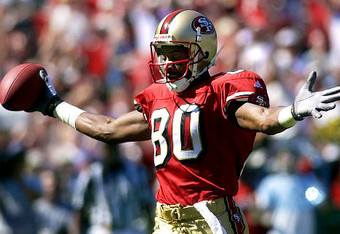 Randy Moss retired on Monday, leaving behind a legacy of whining, quitting and unbelievable athleticism that will have us pondering for years. It will be tough to slot Moss on the board of legendary receivers. All I know is that he is behind Jerry Rice.
Randy Moss was one of the greatest deep threats to ever play football. There is no denying that his talent and athleticism made him one of the best to line up wide on the gridiron.
That organ between the ears is the one drawback this phenom never got the best of in his 15 year career. Simply, Randy Moss got the better of Randy Moss time and again.
The one barometer we have of excellence on and off the field is Jerry Rice. The greatest of all-time worked his tail off on every play, and it helped secure his team three Super Bowls. It also helped Rice become arguably the best to ever play his position.
So where does Moss measure up to the Ali of all wide receivers? The answer is behind him. It really doesn't matter where we slot him after number one. The sad fact is he had the tools to be at Rice's level or better than.
In the end, Rice is far superior. Not because of the three rings to Moss' none, not because of the 197 TD's to Moss' 153, but because Jerry Rice gave it his all every single day, and every single play.
We got all that Rice had, and it showed. Moss was too often worried about Randy Moss, never putting team first.
In time, Moss will certainly go into the Hall of Fame as one of the best to put on pads. I have no problem with that. He is deserving of much respect, especially on the day he retires.
Many feel that a player with another season in him quit today. It can't be surprising for a player that took so many plays off.
For me, I will remember Moss as a player that could have been so much more. He had it all, and gave only some. That is why he will be known as great, but not the best.
If you want that distinction, you have to out work and out hustle. You have to be like Jerry Rice.
This article is
What is the duplicate article?
Why is this article offensive?
Where is this article plagiarized from?
Why is this article poorly edited?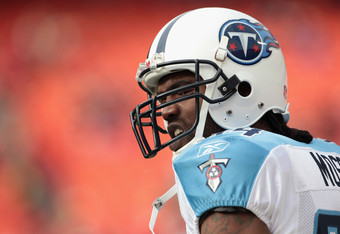 For years, Randy Moss quit on plays, on teams, and today, he quit on himself.
Moss has retired after 13 years in the NFL, and had established himself as a future Hall of Fame player as he tried to bring his career back from the brink of extinction. The former Minnesota and New England standout was coming off of a pathetic stint with the Tennessee Titans, and had made it clear that he was in great shape.
It seemed like the deep threat was going wow us all once more, and all of a sudden, he retires, leaving us wondering what happened. For years, we wondered what we would get from the troublesome wide receiver, and sometimes he left us in amazement of his skill set, and at others, we couldn't help but shake our head, wondering if he would ever get it.
Now, we don't know what to think.
The last year of his career was the fitting summation of his legacy, as he made the incredible one-handed catch against the Jets, only to waste a golden opportunity with the Patriots. He landed in his original home, Minnesota, quickly wearing out his welcome, ending up in Tennessee, where he looked disinterested and uninspired.
At times, it was like he wasn't even there, and the NFL's ultimate game changer was a pathetic non-factor, reduced to standing on the sidelines, looking like a man who just wanted to go home. His talk of hunger and desire to prove people wrong was nothing more than a smokescreen as top contenders refused to come calling in the offseason, frustrating the former Pro Bowl wideout.
Instead of waiting it out and working to get a job with a top contender, Moss decided to quit when he didn't get his way, much like he has at other times in his career. We have seen him quit time and time again, and now, he's out of football without a Super Bowl ring to his name and a laundry list of incidents that will forever pockmark his Hall of Fame credentials.
When Moss gets his bust in Canton, we'll remember the highlight reel catches, the problems off of the field and all of the things that went into making the enigmatic wideout who he was. Shortly after that, we'll all talk about how Moss quit when the going got tough in the twilight of his career.
It truly is a fitting end for a man who never had the heart for adversity at the NFL level.
This article is
What is the duplicate article?
Why is this article offensive?
Where is this article plagiarized from?
Why is this article poorly edited?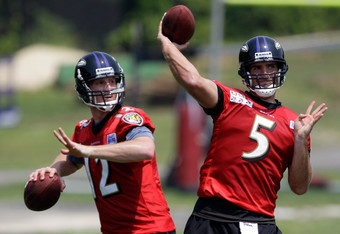 With Derrick Mason out for now in Baltimore, Joe Flacco needs more help.
Anquan Boldin is around, but with Mason and Todd Heap gone, the Baltimore Ravens desperately need to find someone to help their young quarterback along in his development. Flacco has potential to be truly great, but without targets in the passing game, he can only get so far.
Randy Moss is floating around the free agent market, and naturally, the Ravens have considered kicking the tires on the veteran receiver.
Per the Baltimore Sun:
That's Randy Moss. He's a risk because of his age (34) and attitude. Is he a moody receiver who is a shell of himself? Or is he primed for another monstrous comeback with the right team?

It's certainly a gamble, and the Ravens have to determine if it's one they're willing to take with the release of Derrick Mason.

The Ravens were once interested in Moss. It was six years ago when the Ravens talked with the Minnesota Vikings about trading for him.
If Baltimore wants to remain at the top of the AFC, it is going to have to make a move to stem the tide of losses that has followed the Ravens all offseason long. Flacco and the Ravens' offense needs weapons, and other than Boldin and Ray Rice, there isn't much there to rely on.
Getting Moss would give Flacco a deep target and someone who stretches the field on a weekly basis. With Moss going up top, it opens Boldin across the middle and Rice out of the backfield. He may be a veteran, but the former Pro Bowler is the type of player who can bring the Baltimore offense together.
The window is closing on an aging Ravens squad, and while Moss isn't going to make them any younger, he will make them dangerous against the top teams in the AFC. Baltimore has a duty to explore all options at this juncture in the franchise's history, and that includes taking a long, hard look at a game-changer like Randy Moss.
It won't be a long-term investment, but it will be one that can maximize what's left of Baltimore's window.
This article is
What is the duplicate article?
Why is this article offensive?
Where is this article plagiarized from?
Why is this article poorly edited?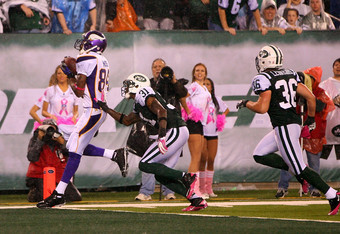 For years, Randy Moss and the Jets were bitter enemies, now, they'd be perfect partners.
The veteran wide receiver is still on the open market, and naturally, Rex Ryan is interested, as he has taken numerous players with attitude issues and helped make them a part of something bigger in New York. The Jets might have spent money on Plaxico Burress, but think of Moss as somewhat of an insurance policy.
While he might have been in the way in Philadelphia, where the Eagles have two young, speedy deep threats, he would be another target for Mark Sanchez in case Burress doesn't have the conditioning needed to be a dominate wide receiver. Moss may want more than the Jets are willing to spend, but the longer this drags on, the better the chances for a deal are.
At this stage of his career, Moss is looking to win a championship, and with the Jets coming off of their second-straight AFC Championship Game, the AFC East titans are on the precipice of making the leap to the next level. With a target like Moss, it could take Mark Sanchez to the next level and allow him to develop into a top-tier quarterback.
There aren't many options for Moss, and the Jets are interested for the right price, and rightfully so. New York has made it clear it wants to do whatever it takes to win a Super Bowl, and that is the type of mentality needed to get the former Pro Bowler back to his former glory.
So far, the market hasn't heated up for his services, but when his price inevitably comes down, Rex Ryan will be there, willing to bring him into the fold and give his young quarterback the type of weapons that can take him and the Jets to the next level.
When you're this close to greatness, you can't rely on a guy who was in prison for years to give your quarterback a big, sturdy target. Moss may have had a down year, but right now, he is the type of insurance policy the Jets need to win a Super Bowl.
This article is
What is the duplicate article?
Why is this article offensive?
Where is this article plagiarized from?
Why is this article poorly edited?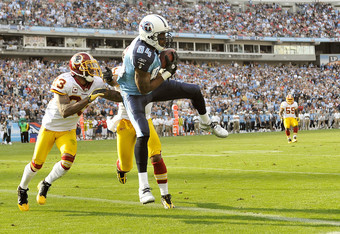 How many deep threats can one team have? For the Philadelphia Eagles, evidently, there's always room for more.
The Eagles have been linked to Randy Moss, and if Andy Reid were to add him, it would give Michael Vick a third target to stretch the field. In theory, that sounds great, if this were Madden 12, but Philadelphia needs to move on and focus on the weapons they already have. Moss would be a great red zone target, but as we've seen in the past, he wants to be the focus of the offense, and is looking to be paid as such.
With the Eagles, Moss would be another piece of the puzzle, a role he hasn't thrived in. In Tennessee, he found himself on the bench, struggling to get on the field alongside Kenny Britt. Some of that had to do with coaching, but it also had to do with the fact that he didn't have that explosive first step that got him behind the secondary.
Naturally, the idea is enticing to Philadelphia, but DeSean Jackson wants his money, and Andy Reid has to pay up. The Eagles have been splashing money all over the free agent market, and the star wideout deserves to get paid for all of his contributions to the franchise.
Adding Moss would cost a hefty sum, and it's not likely to work out in terms of team chemistry. After making a major stir in free agency, it's time to turn their attention to their own and getting a contract extension worked out.
Jackson gave a sign of good faith, reporting to camp, and now it's time for Philadelphia to do what's right and give him the money he deserves. Randy Moss should be the last thing on Reid's mind at this juncture of the offseason.
Moss is older, high-priced and isn't a great fit considering all of Philadelphia's targets and how Reid spreads the ball around the field. If the Eagles lock up Jackson and make him happy, then they'll be on the road towards winning a Super Bowl.
This article is
What is the duplicate article?
Why is this article offensive?
Where is this article plagiarized from?
Why is this article poorly edited?