NHL Free Agent Rumors/News: Devils Sign Parise, Savard Injury Update, and More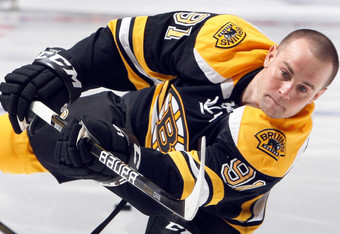 Abelimages/Getty Images
For as brief as the NHL offseason is in comparison to some of the other major sports in this country, it sure does seem like an eternity between the time the Stanley Cup is hoisted to the first puck being dropped in early October. It's the longest four months of the calendar year.
Luckily, arbitration is around the corner, so contract news is starting to roll in. Meanwhile, there are a few injury updates to report on as well.
It might not be a whirlwind of offseason activity at this point, but it's all we've got. So let's get to it.
Don't forget to follow me on Twitter @MatthewFairburn for more news and updates from around the league.
Today is the big day for the New York Islanders and for the NHL in general. The New York Islanders face a vote from Nassau County on whether or not they will receive funding for a new stadium, which will essentially keep the Islanders from relocating.
The Islanders will need to borrow $400 million in order to finance their new arena. Under the plan, the Islanders would be sharing the arena with a local minor league baseball team.
Taxpayers will be voting on the proposed tax increase to fund the arena in what has become a last ditch effort to hold the sinking franchise above water once and for all.
Meanwhile, relocation speculation is rampant, with Kansas City and Seattle among potential suitors. Needless to say there is a ton riding on today's vote.
Plenty of politics lie beneath the surface of today's franchise altering vote, and for all of the details on the situation, the New York Times has put together an excellent article.
On the ice, things are looking up for the New York Islanders. A young core is ready to move forward and contend for a playoff spot. The club even acquired Brian Rolston over the weekend to solidify the group of forwards they already have.
This team is a year or two away from making the playoffs. The only question is what type of arena they will do so in, and where that arena will be located. Stay tuned.
This article is
What is the duplicate article?
Why is this article offensive?
Where is this article plagiarized from?
Why is this article poorly edited?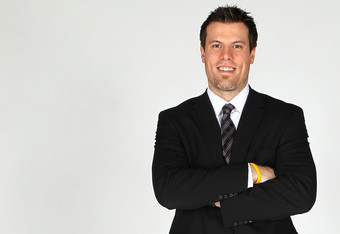 While some of the top restricted free agents have managed to avoid arbitration, Shea Weber and the Nashville Predators seem intent on heading to arbitration tomorrow, August 2nd, for their hearining.
The Tennessean has the particulars on the situation.
As per the NHL collective bargaining agreement, written briefs are filed 48 hours before an arbitration case. Since Shea Weber's arbitration case is supposed to take place at 8 a.m. Tuesday, that would mean Weber's representatives and the Predators should have filed their briefs this morning at around 8 a.m.
According to the report, the filing of briefings should help to expedite the negotiations between the two sides. An arbitration hearing is not he ideal outcome for either Shea Weber or the Nashville Predators, so the two sides are undoubtedly hard at work today attempting to hammer out a deal that works for them both.
Unfortunately, Drew Doughty is in contract limbo as well, which is a big sticking point for the contracts of both of these stud defensemen. Shea Weber is in the unfortunate position of setting the market for Doughty, right now. It's not necessarily a terrible thing, but it certainly makes negotiating a contract much tougher for Shea Weber and the Nashville Predators.
That being said, this is not a cause for concern. Unlike with Steven Stamkos, there are no rumors of a potential trade or offer sheet or anything like that. This is just two sides butting heads on a contract that is going to shape both Shea Weber's career and the future of the Nashville Predators as a franchise. They can't afford to make Shea Weber settle for less than he is worth. He is the face of the franchise and will be paid as such. Why do you think the Preds have been so quiet in free agency? They have to save their money for the big guy.
This article is
What is the duplicate article?
Why is this article offensive?
Where is this article plagiarized from?
Why is this article poorly edited?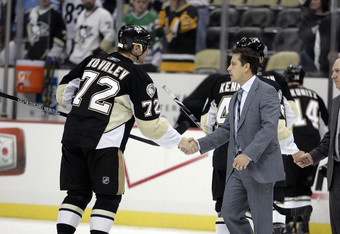 Another one of the left overs on the free agent market has been swept up, this time by the KHL. Alexei Kovalev has signed a contract to play with Atlant Mytishchi on a two year contract, according to the Toronto Sun.
Given some of his antics, Kovalev likely won't be missed by the Ottawa Senators, one of his latest stops during his NHL career. Though, despite his spotty attitude at times, Kovalev managed to put up very solid production during his playing days in the NHL. He managed to pile up 1,024 points in over 1,300 NHL games.
It's that production that has the KHL very excited to secure his services.
"We have long fought for Kovalev and very glad that we could still come to terms with such a talented striker," Atlant general manager Andrew Ropes said.
At 38 years old, Alex Kovalev is likely gone for good. Two quiet years in the KHL and Kovalev can fade off into the sunset, having had a successful career in both the NHL and the KHL.
Something tells me Kovalev would have preferred to find a gig with an NHL club, but he has and always will be about the money, so he's lucky he found a job.
This article is
What is the duplicate article?
Why is this article offensive?
Where is this article plagiarized from?
Why is this article poorly edited?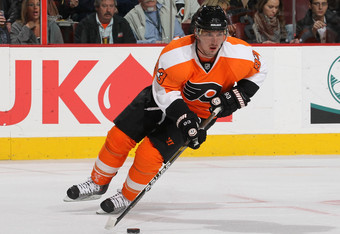 Nikolai Zherdev had an up and down season for the Philadelphia Flyers, earning a spot in Peter Laviollete's dog house. Thus, the Russian winger has struggled to find a suitor on the open market this offseason.
However, the Winnipeg Sun is reporting that Zherdev has shown interest in playing for the Winnipeg Jets.
"The weather is not a priority to me," Zherdev told broadstreethockey.com. "The most important thing is to get a good role on the team, a good coach and a good contract. Everything related to climate and geography doesn't basically mean anything.

"I met with Vityaz GM Alexei Zhamnov a little while ago, he played three years in Winnipeg. He said it's very cold and a lot of snow there in the winter, which just makes it an ideal place for hockey. Great! Manitoba doesn't scare me. I wasn't born in Africa after all."

"I don't know all the details of the situation. The agent does," said Zherdev. "But I can say that I'm seriously considering all offers from both NHL and KHL."
So, Zherdev is open to playing in either the NHL or the KHL, the question that remains is if either league is going to have a team willing to take on Zherdev. He has never quite lived up to the hype during his NHL career, and has been dogged for playing all offense and very little if any defense. Zherdev has the ability to be a productive winger, but he sometimes fails to bring it on a nightly basis.
He will likely find a home, one way or the other, but Zherdev is running short on opportunities. He is going to need to sieze the next shot he gets, or it could be a while before he's paid decent money.
This article is
What is the duplicate article?
Why is this article offensive?
Where is this article plagiarized from?
Why is this article poorly edited?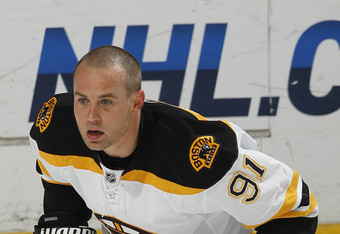 Given his recent history of concussions, it should come as no surprise to anyone that Boston Bruins' center Marc Savard is unlikely to suit up for the club in 2011-2012, according to Peter Chiarelli via the Boston Globe.
"As a layperson,'' Chiarelli said, "I'd be very surprised if Marc will be playing this coming year.''
To be honest, it doesn't appear that Marc Savard will ever be able to play hockey again, and that is the wise decision for a man in his condition. Not to mention, the Bruins will be better off without his contract weighing down the salary cap.
Savard was not the same player when he returned this season, and he certainly wasn't the guy the Bruins pay a healthy sum of money for. Unfortunately, the head injuries have taken a serious toll on the once elite playmaker.
Luckily, the Bruins have been just fine in his absence, and can focus their attention and a cap space on restricted free agent Brad Marchand, who was an instrumental part of the 2011 Stanley Cup Champion Boston Bruins.
As much of a boost as it would be to have Marc Savard return to the lineup and produce like he once did, that doesn't seem likely, and the Bruins appear to have accepted that.
This article is
What is the duplicate article?
Why is this article offensive?
Where is this article plagiarized from?
Why is this article poorly edited?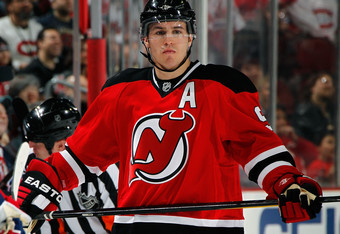 The New Jersey Devils avoided arbitration over the weekend with restricted free agent Zach Parise, agreeing to a one year contract in the neighborhood of six million dollars, according to the New York Post.
The Devils have been focused on inking Zach Parise all offseason, and the talks heated up with arbitration around the corner for the New Jersey superstar. New Jersey traded away Brian Rolston over the weekend, clearing the cap space needed to sign their stud free agent. Now, Jersey is locked and loaded for what they hope will be an improved season for the Devils.
Given the struggle to come to a long-term extension for Parise, signing him to a short term deal was the best option for both sides here.
"We amicably came to a one-year settlement that we feel makes good sense for both the player and the club," said Parise's agent, Wade Arnott.
Lou Lamoriello agrees that the short term deal was the only option for both sides.
"Knowing that nothing was going to get done long-term right now, this gives us a springboard for further negotiations," general manager Lou Lamoriello said.

"There was no question that [Parise] was going to get a one-year contract, and settling it where both parties feel good about it is a platform to get something longer done."
The one year deal means that Zach Parise will become an unrestricted free agent next July, so the Devils will likely be working on a deal throughout the season to avoid having Parise walk in the summer. A prime-aged player who can put up the points Parise can is hard to come by, especially on the open market.
This contract negotiation will likely rear its ugly head once the season rolls along.
This article is
What is the duplicate article?
Why is this article offensive?
Where is this article plagiarized from?
Why is this article poorly edited?