2011 MLB Trade Deadline: 5 Winners and 5 Losers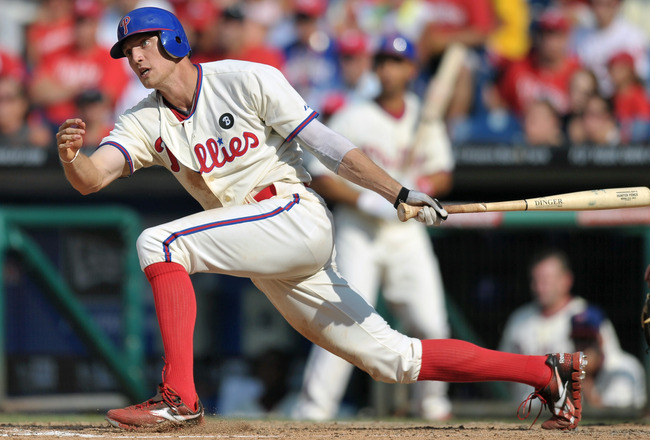 Drew Hallowell/Getty Images
The MLB trade deadline passed yesterday at 4 PM Eastern time with a flurry of activity. Several contenders made impact deals which strengthened their World Series hopes. A few other notable teams failed to capitalize on the chance to bolster their roster, and some teams just flat out got robbed or failed to unload valuable commodities. So, which teams came out on top, and which teams left their fans scratching their heads?
The Losers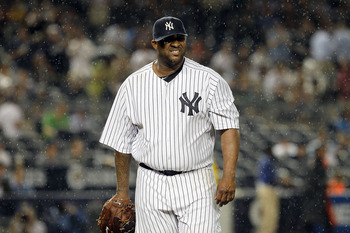 The Yankees failed to add a starting pitcher who could help CC Sabathia.
Jim McIsaac/Getty Images
These teams make the list of trade deadline losers for a variety of reasons. Whether by failing to get a good return for a star player, failing to add a playoff piece or not being able to find a taker for an overpriced star, the general managers of these teams failed to help their teams. As a baseball fan, you can't help but feel bad for fans of these squads. I present to you the five biggest trade deadline losers of 2011.
5. New York Yankees
4. Los Angeles Dodgers
3. Chicago Cubs
2. Pittsburgh Pirates
1. Houston Astros
New York Yankees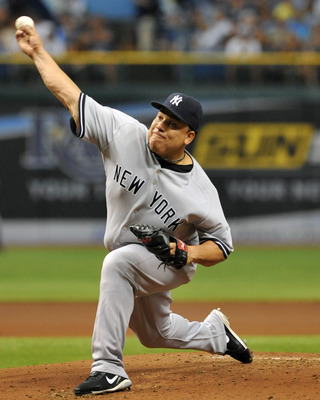 Al Messerschmidt/Getty Images
The Yankees are in the losers category for the time being. They could still make a trade during August through the waiver wire. As it is right now, the Yankees look very vulnerable come October due to their very shaky starting rotation.
The way their rotation stands right now, the Yankees have CC Sabathia and not much else. Phil Hughes still looks lost on the mound. AJ Burnett is wildly inconsistent. The last two pitchers in the rotation, Freddy Garcia and Bartolo Colon, are reclamation projects experiencing modest success.
For a team that expects to win every year and shells out close to $200 million for its roster, the rotation listed above will not cut it. The Yankees failed in their attempt to acquire Hiroki Kuroda, and passed on Wandy Rodriguez and Ubaldo Jimenez. If they do not get a reliable arm through waivers, and flame out in the playoffs their fans can look to the failure at the trade deadline as the main reason for an empty October.
Los Angeles Dodgers
Jeff Gross/Getty Images
The Dodgers were a team looking to cut salary amid the Frank McCourt ownership crisis. The only player they were able to unload was Rafael Furcal. The Dodgers could not move Hiroki Kuroda, one of the more valuable starting pitchers on the market. Now, they are stuck paying the rest of his $12 million salary for the rest of the season.
If this failure to move Kuroda comes back to hurt the Dodgers chances of resigning a player like Matt Kemp, this misstep could hurt the Dodgers for years. In a case like this, where a trade could be easily made, management needs to do everything in its power to convince a player to waive his no-trade clause.
That the Dodgers could not get Kuroda to waive his no-trade clause to leave their burning building to go to a contender is a total failure.
Chicago Cubs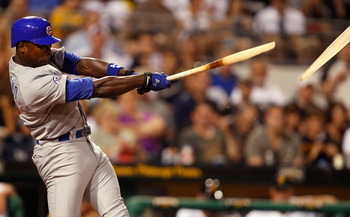 Jared Wickerham/Getty Images
To be fair to the Cubs, their failures did not really occur at this year's trade deadline. Their failures came over the past few years when they committed massive amounts of money to bad contracts for Alfonso Soriano, Carlos Zambrano and Aramis Ramirez.
As the Cubs continue to struggle, it is hard to believe they could not find a team willing to take on at least a small amount of one of these massive contracts.
Pittsburgh Pirates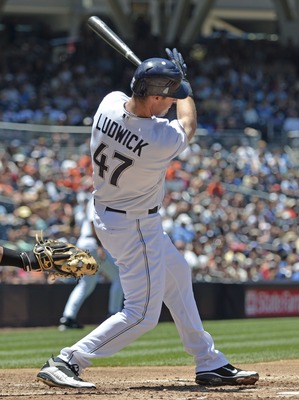 Denis Poroy/Getty Images
Pirates general manager Neal Huntington publicly stated that the Pirates would be looking to acquire an impact player at the trade deadline. They added Derek Lee and Ryan Ludwick, neither of which will do much to bolster their below average offense.
The Pirates have not had a winning record, let alone been in contention in 19 seasons. Huntington got fans' hopes up in Pittsburgh by implying that the Pirates were looking to make a big trade. With the Brewers and Cardinals both making big trades, it looks unlikely that the Pirates will continue to stay in contention.
The Pirates are getting career years from unheralded pitchers. Who knows if they will have the same level of success next year. This was the chance for the Pirates to make 2011 even better.
Houston Astros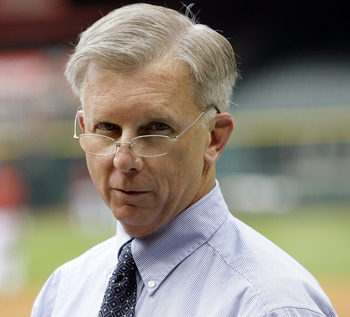 Bob Levey/Getty Images
Ed Wade should be the most hated man in the city of Houston right now. Wade traded the Astros two best position players away, and failed to move two overpaid pitchers, Brett Meyers and Wandy Rodriguez.
After appearing reluctant to take the Phillies initial offer of Johnathan Singleton and Jarred Cosart, the Astros ended up taking two prospects who were not as valuable to the Phillies as some would lead you to believe. Singleton will never supplant Ryan Howard at first base and failed in the outfield this season while Cosart had only middling numbers this season. The Phillies could easily afford to give up these two players. The Astros seemed ready to play hardball at first, but ended up letting the Phillies off the hook.
The Astros were able to get some good minor league pitching prospects for Michael Bourn, but none of the Braves top prospects. These trades leave the Astros new ownership group without a face of the franchise. As for Ed Wade, since he will be looking for a job at the end of the season, the least the Phillies could do is offer him a place on their staff.
The Winners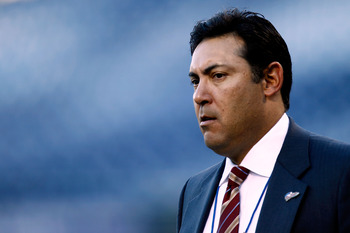 Jeff Zelevansky/Getty Images
Ruben Amaro Jr. is Exhibit A when it comes to general managers getting exactly what they want. It seems every year he targets one player and then gets his man, but there are other teams that came out on top this weekend as well, and they are as follows:
5. New York Mets
4. St. Louis Cardinals
3. Texas Rangers
2. Atlanta Braves
1. Philadelphia Phillies
New York Mets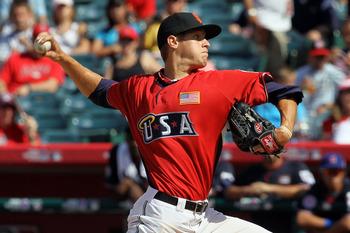 Stephen Dunn/Getty Images
Who says you have to be in contention to win at the trade deadline? The Mets definitely came out on top in their two biggest moves made before the trade deadline. They unloaded over five million dollars in salary by trading Francisco Rodriguez and Carlos Beltran and were able to get the top pitching prospect on the market from the Giants in Zack Wheeler.
By trading Rodriguez the Mets avoided a potentially embarassing situation with his option for 2012 that would have vested unless they severely limited his usage over the final months of the season which would not have gone over well with Rodriguez or his agent.
St. Louis Cardinals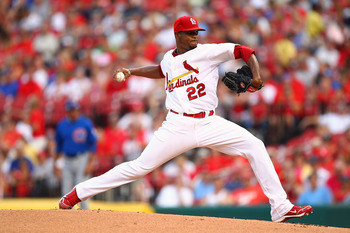 Dilip Vishwanat/Getty Images
The Cardinals were able to acquire two players in Edwin Jackson and Rafael Furcal who could provide an instant impact in their quest to win the NL Central. Of all the divisions in baseball, the NL Central is the most wide open. If these acquisitions push the Cardinals to one or two more wins this season it may be enough to win the division.
Jackson has some of the best raw stuff in the game, and when he is able to harness it as he did on Friday against the Cubs he is among the best young pitchers in the game. When healthy, Furcal gives the Cardinals a much better option at short stop than Ryan Theriot or Daniel Descalso.
Texas Rangers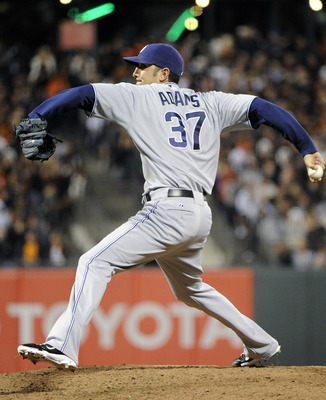 Thearon W. Henderson/Getty Images
The Texas Rangers went out and got the two best right-handed set up men on the market in Koji Uehara and Mike Adams. Better yet, they will be able to control the rights to these pitchers beyond the end of this season. Along with closer Neftali Feliz, the Rangers will be able to keep three of the best right-handed relief pitchers in their bullpen for at least another season.
These additions also allow the Rangers to return Darren Oliver to the situational lefty role, one for which he is better suited. With Uehara and Adams in the bullpen, the Rangers now have arguably the best bullpen in the American League. If their starters can consistently give them six innings a night, this team will be hard to beat.
Atlanta Braves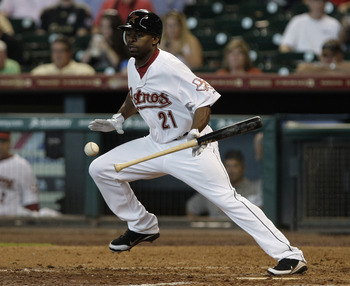 Thomas B. Shea/Getty Images
Two of the National League's strongest teams, the Giants and Phillies, pulled the trigger on major deals before July 31. The Braves waited until the 31st to make their move, but when they did, it was a good one.
Up until this trade, the Braves had struggled to find a consistent leadoff hitter. Now, they have Michael Bourn, one of the most underrated leadoff hitters in the game. Bourn injects speed and the ability to get on base in a multitude of ways into a Braves offense that was fairly stagnant at the top. Bourn also plays excellent defense, a quality that cannot be discounted in cavernous Turner Field.
The Braves have relied on their pitching all year, asking their offense for only a few runs a game. Now, with a true leadoff hitter, something they have lacked since losing Rafael Furcal, scoring enough runs to back up their strong pitching should be easier.
Philadelphia Phillies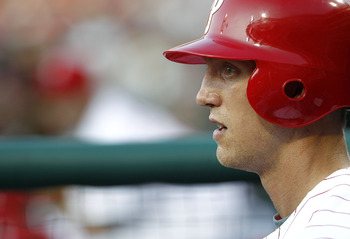 Jeff Zelevansky/Getty Images
Sadly for Phillies fans, it seems the Astros are now all tapped out on All Stars to trade. The Phillies had exactly one potentially fatal flaw heading into the trade deadline, the lack of a right-handed power hitting threat.
Consider that hole filled. Pence gives the Phillies exactly what they needed. He is close to a .300 career hitter and has the potential to hit 30 home runs a year. More importantly, he gives the Phillies protection behind Ryan Howard. It's no coincidence that Howard went 4-4 in Pence's first game with the team.
Pence's all-out attitude and the joy with which he plays the game will instantly endear him to Philadelphia fans. Good thing too, because the Phillies will able to work out an extension with Pence before he reaches unrestricted free agency.
This trade is even more of a win for the Phillies because of what they did not have to give up. The Astros caved and made the trade without getting Domonic Brown or multiple top-level pitching prospects. Ruben Amaro got the Astros to settle for two prospects who were made expendable by the level of talent the Phillies already possessed.
Keep Reading