MLB Trade Deadline Report Cards: Grading Every Seller's Prospect Acquisitions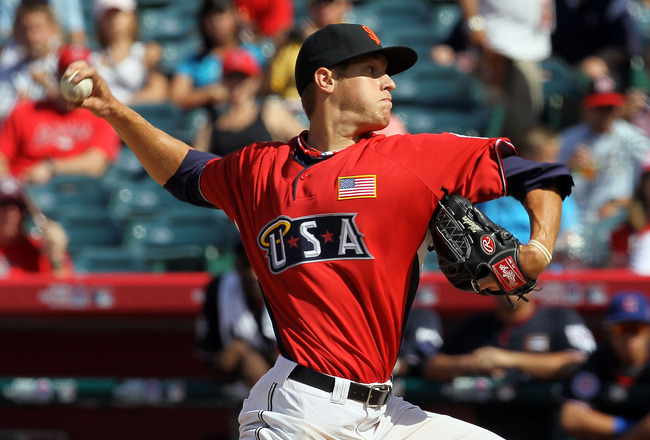 Stephen Dunn/Getty Images
There were a few sellers during the trade deadline, from teams like Seattle to Houston. Over the past few weeks many sites, including this one, have been ablaze with all of the rumors going around baseball, most of them never coming to fruition for whatever reason.
I'll only be listing teams that I saw as really making a move to look like they were rebuilding, so I won't be analyzing all of the trades that we've seen over the last week, but just the major ones.
We did see some very good prospects get moved as teams had to really pay up to get good players. These players all have good chancse at making the big leagues though, with a couple of them probably ending up being studs.
Seattle Mariners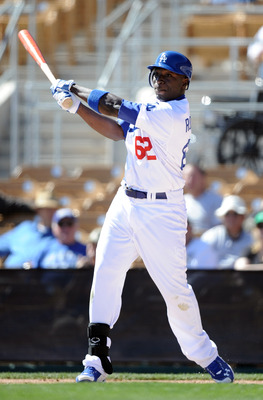 Harry How/Getty Images
The Mariners traded away a couple of arms and ended up with a pretty good group of prospects. In a roundabout way, in what was basically a three-team deal with Boston and the Los Angeles Dodgers, the Mariners ended up with a top prospect in Trayvon Robinson. They also came away with another outfielder in Chih-Hsien Chiang in exchange for Josh Fields and Erik Bedard.
In another trade where the team traded Doug Fister and David Pauley to Detroit, the Mariners received two solid-looking prospects in third baseman Francisco Martinez and left-handed pitcher Charlie Furbush.
Robinson was one of the best prospects in the Dodgers' farm system, and will no doubt help out the offensive future for the big league club. He's really seen a big uptick in power this season, having hit 26 homers despite only hitting 38 in his first six pro seasons. The 23-year-old could be in the big leagues next season.
Along with him, I think Martinez and Furbush also have good chances at being solid at the major league level.
Grade: B
Baltimore Orioles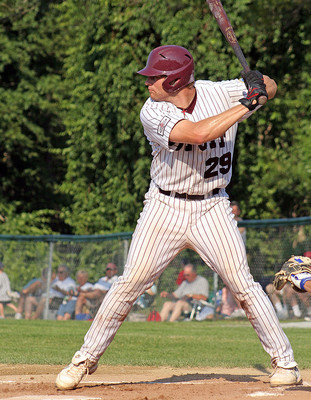 In the trading of Derek Lee, the Orioles picked up Aaron Hunter, a 23-year-old first baseman that has never played a game above High-A ball. He has shown a good stick this season though, posting an average of .282 while hitting 15 homers. Could possibly be a late bloomer, but he needs to make a couple jumps before making it to the show.
Along with getting Chris Davis, the Orioles also received 25-year-old left-handed pitcher Tommy Hunter from the Texas Rangers for Koji Uehara. Hunter isn't considered a top prospect by anyone that I know, but he has been solid at the minor league level.
Grade: C
San Diego Padres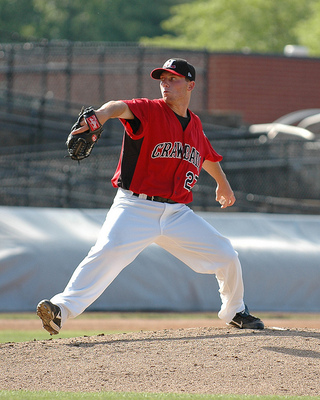 In trading setup man Mike Adams to the Texas Rangers, the Padres got pitching prospects Robbie Erlin and Joe Wieland in return.
Erlin is a little undersized, but has been good in the minors. In 51 games (26 starts), Erlin has posted an ERA of 2.74. He has also posted 9.6 strikeouts per nine innings over that span as well. He has a high-80s fastball with what I've read is a very good curveball. I've heard Randy Wolf comparisons on him—not too bad at all.
Wieland is beginning to dominate minor league hitters. Currently in AA, the 21-year-old has a 1.80 ERA for the season and an even more impressive 1.23 ERA in seven starts at AA. Wieland has solid-to-average stuff but has great control. Should be an innings-eater at the big league level.
Grade: B+
Colorado Rockies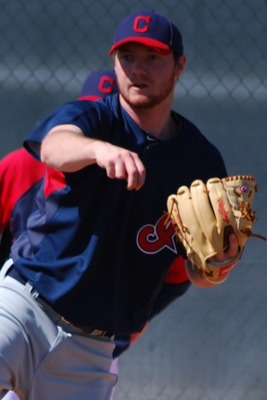 The Colorado Rockies surprised some people by trading starting pitcher Ubaldo Jiminez to the Cleveland Indians. In return they got two of the Indians' best pitching prospects in right-handed pitchers Alex White and Joseph Gardner.
White has big-time potential and at the very least should be a good innings-eater at the major league level. In 30 games (29 starts) in the minors, White posted an ERA of 1.90. In three big league starts this season, White is 1-0 with an ERA of 3.60. He did give up three homers in 15 innings and walked nine batters, but showed that he can be a very good pitcher in the show.
Gardner was thought of as one of the Indians' top 10 prospects by pretty much everyone heading into the season. After posting an ERA of 2.75 ERA in 28 starts in 2010, he has seen his ERA rise up to 4.99 in AA. He still is a highly thought-of prospect though.
Both guys are young and should be solid pitchers at the next level, with White possibly being an ace.
Grade: A-
Chicago Cubs
The Cubs traded right fielder Kosuke Fukudome to the Cleveland Indians for right-handed pitcher Carlton Smith and outfielder Abner Abreu.
Neither appears to be a big-time prospect, though Abner was ranked as the fifth-best prospect in the Indians' system going into 2010. He's only hitting .241 this season though, but has shown solid raw power and has good speed.
Smith is 25 years old and has not made it to the big leagues yet. He's a relief pitcher that has been just solid since he was drafted by the Indians way back in 2004. His ceiling appears to be that he could be a serviceable reliever, but not a standout.
The key to this trade is whether or not Abreu finds the swing that had him hitting .305 in 2009.
Grade: C
New York Mets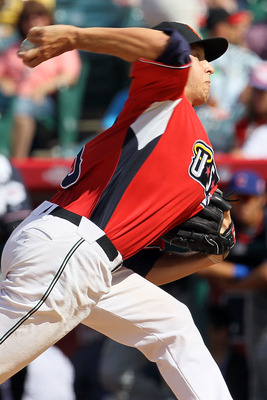 Stephen Dunn/Getty Images
In a one-for-one trade, the New York Mets traded Carlos Beltran to the San Francisco Giants in return for Zack Wheeler, one of the top pitching prospects in all of baseball.
As far as the quality of the guy they got, the Mets really got a good pickup. I thought it wasn't enough to get Beltran, but they won't be complaining with the guy they got.
Wheeler sits between 91 and 94 with his fastball, but can get it up to 96. He also has a good curve, solid slider and an average changeup. That's four pitches that should be at least average in the big leagues, with his fastball and curve being plus-pitches.
Wheeler should be a 220-inning pitcher as long as he doesn't put too much stress on his arm. At the end of the day, this was a good pickup for the Mets.
Grade: A
Houston Astros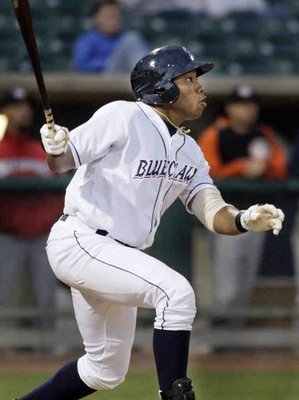 Between trading their two superstars in Michael Bourn and Hunter Pence, the Astros picked up first baseman/outfielder Jonathan Singleton, right-handed pitcher Jarred Cosart, right-handed pitcher Josh Zeid and a player to be named later from the Phillies, along with pitchers Juan Abreu, Paul Clemens and Brett Oberholtzer from the Braves,
As far as the Phillies group goes, Singleton is a potential All-Star at first or in the outfield that can straight crush a baseball. He's hitting .284 this season with nine homers and an OPS of .800. He was the Phillies' second-best offensive prospect coming into the season behind Dominic Brown.
Cosart was either the best or second-best pitching prospect in the organization, and probably becomes the the top pitching prospect for the Astros with this deal. He has a big-time arm and should be an ace for the team in the future.
Reid is a solid pitcher to add. Although he may never be anything special, he should be a solid guy to stick in the back of the rotation once he gets to the big leagues.
Abreu, Clemens and Oberholtzer aren't high-ceiling guys, but all are above-average prospects that have very good chances of making the big leagues. Oberholtzer is the best of the trio.
Overall, the two trades completely revitalized the Astros' farm system, and it now has the potential to be one of the best in the league.
Grade: A+
Keep Reading