Pittsburgh Pirates: Huntington Dice Rolls Come Up Lee, Ludwick
July 31, 2011
Rob Carr/Getty Images
(For complete Pirates coverage, see Piratesreport.com.)
PITTSBURGH—The Pirates weren't among the big winners at the trade deadline, but at least they received a couple of parting gifts on their way out the door.
In a last-ditch move late Sunday afternoon, outfielder Ryan Ludwick was acquired from the San Diego Padres in return for a player to be named later or cash considerations. The deal came only hours after general manager Neal Huntington made "a roll of the dice" on first baseman Derrek Lee, who was acquired from the Baltimore Orioles in exchange for Class A farmhand Aaron Baker, a 23-year-old infielder with major league potential.
The 33-year-old Ludwick has played both corner outfielder positions in his career and is likely to get the brunt of the time in right field. The 35-year-old Lee will replace Lyle Overbay at first base. Both are right-handed hitters who can become free agents after the season.
"Derrek Lee is an established hitter who can play first base, and our guys felt like he had a good amount left in the tank," general manager Neal Huntington said on his weekly radio show. "We felt it was an upgrade for us at the position and put us in position to win more ballgames."
Even though Lee gained 19 games in the standings, the former Cub and Brave wasn't particularly enthused about his third move in the last 12 months.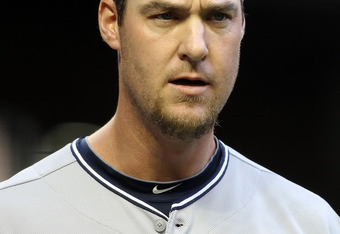 Christian Petersen/Getty Images
Rather than make the 100-mile trip from New York, where the Orioles had a weekend series, Lee opted to spend time with his family. He has 72 hours to report to his new team.
"How do I feel about it? It's the business of baseball," he said.
The jury is out whether the 30-somethings can have an impact on the 24th-ranked offense in the major leagues.
This season Ludwick has a .238 batting average, 11 home runs and 64 RBI in 101 games, while Lee has a .246 batting average, 12 homers and 41 RBIs in 85 games.
Lee has fared better since the All-Star break -- with a .298 batting average, three homers and 13 RBI in 15 games. Four hits and five RBI came in one game.
The veteran has a recent history of health problems. After last season, he underwent surgery to repair a torn ligament in his right thumb. He had a bout with tendinitis in spring training.
"It's a little bit of a roll of the dice because of his age, but the indicators are that he'll finish strong for us," Huntington said. "Obviously, Derrek is motivated as a free agent at the end of the season. I'm sure that he would like one more contract. Above and beyond that, every indication that we've gotten is that he is a quality guy who will bring a good, veteran presence to our clubhouse."
"He'll give the clubhouse some confidence internally," manager Clint Hurdle said. "He'll give us some production at the plate and help us defensively at first base."
The Pirates considered Lee as a free agent last off-season, but he opted for the Orioles and the hitter-friendly Oriole Park at Camden Yards instead.
He has about $2.4 million left on a one-year, $7.25 million deal.
"I knew coming into the year there was a pretty good chance I wasn't going to finish it here," he said. "So I understood all of it."
In the midst of a 2-4 road trip, the Pirates are 3 1/2 games out out first place at the start of the day.
"Yeah, they are playing good," Lee said. "They turned it around, so good for them. I'm still playing baseball, so that's always a good thing."
On his brief stay in Baltimore, he said, "The ballpark is beautiful. We didn't play as well as we wanted to. I didn't play as well as I wanted to, but I enjoyed my time."
The career of Ludwick also has been on the steady decline since 2008, when with the St. Louis Cardinals, he had 37 home runs and 113 RBI, both career-highs.
"I spent a few days with him and got to know him a little bit," said Hurdle, who met him while they were teammates on the All-Star team that year. "In our conversations, I sensed that he played hard. He's a pro. He has been able to be a run-producer, so he'll be a good addition."
This season he has a $6.78-million contract, approximately $2.26 of which remains to be paid.  
               
While the third-place Pirates were content to stay in the background for much of the way, the Central Division-leading Milwaukee Brewers and the St. Louis Cardinals remained aggressive in their their pursuit of talent upgrades. Huntington blamed the market conditions for the Pirates' inability to become more than a bit player in the trade market.
Meanwhile, speculation continued to mount that Huntington had signed a long-term contract extension, which would allow him to maintain his focus on building for the distant future.
Huntington took exception to the notion that he placed too much stock in the farm system. One league source recently told Piratesreport.com that he was "impossible to deal with" in trade talks because of it.   
"At times, we've been criticized for being unrealistic, but it has been a very challenging market," he said. "We don't feel like we overvalue our prospects. We feel like we have a very good understanding of what the could be.
"But maybe you could levy the criticism that we undervalue what a two-month impact could be and we're not looking to give up a player that could impact us in a positive direction for six years at the major league level for an established major league player that might be able to impact us for two months."
The Philadelphia Phillies and San Francisco Giants acquired All-Star outfielders Hunter Pence and Carlos Beltran, respectively, two players who were considered the prizes of the trade market.
Huntington would not confirm a published report that Beltran refused to include the Pirates on his list of acceptable destinations.
"The player that has control of his fate via a no-trade clause in his contract or 10-and-five rights has to want to come to your city," he said. "In some cases, we've tried to induce those players to come to our city. We were willing to take on a significant financial portion of their contracts. We were willing to give up a significant amount of talent to get some players, but in some cases, the players that had no-trade contracts decided that they didn't want to come here, and that's their right."
After July 31, trades can be completed, but not before the involved parties clear waivers in both leagues.
Follow me on Twitter @PaulLadewski  
Paul Ladewski covers the Pirates for Piratesreport.com and the Ogden Newspapers. Unless otherwise noted, the quotes were obtained first-hand, from industry sources or official Pirates media materials.