2011 NFL Predictions: 10 Best Training Camp Battles Around the League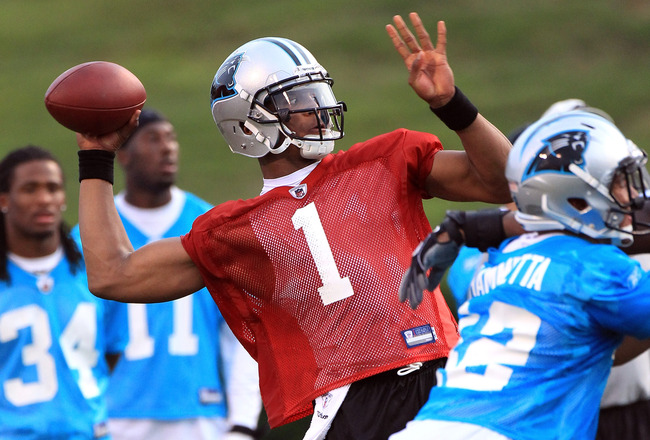 Streeter Lecka/Getty Images
Training camp has begun around the NFL, and with all the new additions and subtractions made to each roster, there is going to be some heated training camp competition.
Battles for the starting job are always fun and exciting to follow, and this year will be no exception.
There are plenty of question marks surrounding starting positions around the league this year, and now that the lockout is over, those questions can start being answered.
Here is a look at the 10 best training camp battles in the NFL.
Falcons Offensive Line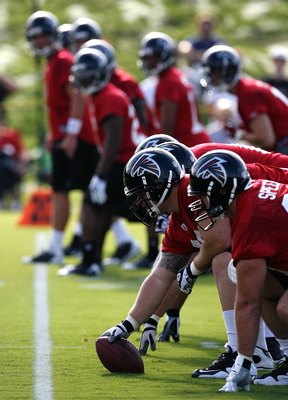 Kevin C. Cox/Getty Images
It's position battles like these that don't get the attention, but that doesn't mean they aren't important.
The Falcons lost their starting right guard Harvey Dahl to St. Louis, and coach Mike Smith has said that there will be an open competition between Garrett Reynolds and Mike Johnson to see who will replace him.
This may not be the most appealing battle to follow, but it's competitions like these that could make or break a team.
Mason Foster vs. Tyrone McKenzie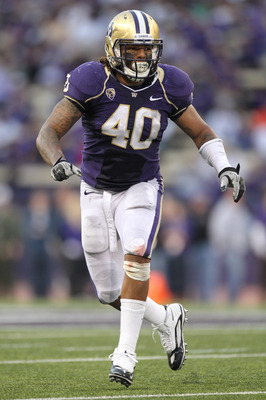 Otto Greule Jr/Getty Images
With Barrett Ruud likely headed elsewhere, the middle linebacker position is up for grabs in Tampa Bay.
Mason Foster will most likely end up the starter at some point, otherwise the Bucs would not have drafted him in the third round.
The former Bucs third-round pick Tyrone McKenzie has been taking first-team reps in training camp because of his experience with the playbook.
McKenzie should get the starting job for now.
Steelers Offensive Line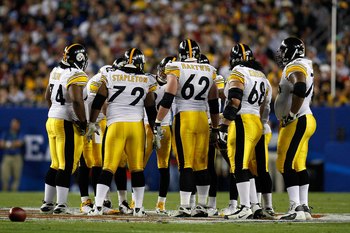 Chris Graythen/Getty Images
The starting left tackle position is still up for grabs for the Steelers, and the starting right guard position isn't set in stone either.
Ramon Foster started 10 games at right guard last season, and should be the starter when the season begins, but it's not a guarantee with Chris Scott and Marcus Gilbert on the roster.
The release of Max Starks leaves the left tackle position open, and Chris and Jonathan Scott will battle for it, with Jonathan being the early favorite.
John Beck vs. Rex Grossman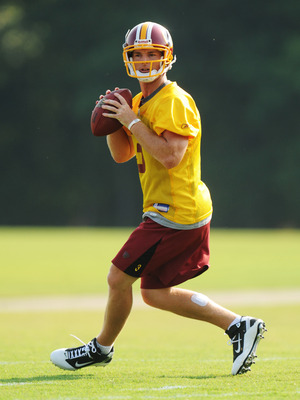 Mitchell Layton/Getty Images
John Beck is the top quarterback in Washington by default for now, as Rex Grossman has not signed yet, but is expected to.
The quarterback out of BYU is likely to eventually start, but he will have to battle Grossman for the job to start the season.
These aren't two of the best quarterbacks out there, but it will be interesting to see who coach Mike Shanahan trusts to run his offense.
Tarvaris Jackson vs. Charlie Whitehurst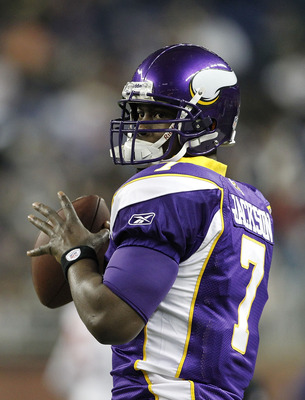 Leon Halip/Getty Images
The fact that Seattle neglected to re-sign Matt Hasselbeck came as a surprise to many, and now Seahawks fans will watch one of these two guys run the show.
Both of them have shown some promise during their careers, and it is unclear who will start the season with the starting spot, although the amount of money the Seahawks spent on Jackson probably makes him the favorite.
The Seahawks made life a little easier for the future starter by adding Sidney Rice to the roster.
Matt Moore vs. Chad Henne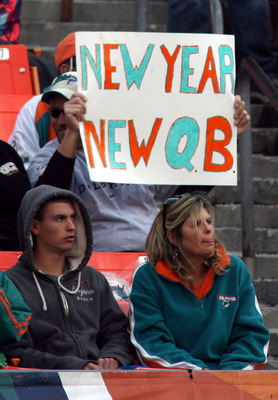 Marc Serota/Getty Images
The Dolphins were expected to make a big move at quarterback this offseason, and they seemed to have failed at doing so by signing Matt Moore.
These two will battle for the starting job, but it's very likely that it will belong to Chad Henne.
Should Henne fail to improve or show any promise during training camp, Matt Moore will be there to run the show.
New Orleans Saints Running Back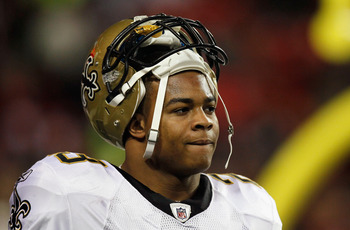 Kevin C. Cox/Getty Images
Saints fans should be smiling about this competition.
Yes, they lost Reggie Bush, but the additions of Mark Ingram and Darren Sproles should ease the pain.
The three-running-back combo will create plenty of headaches for opposing defensive coordinators.
The Saints are loaded at running back, and the three talented backs should equal big things in New Orleans.
James Starks vs. Ryan Grant
Jamie Squire/Getty Images
There is a chance that this becomes a true battle, but it is likely to turn out not to be much of a battle at all.
It has been reported that Grant's ankle is ready to go, and the fact that the Packers retained him after he missed all of last season is a good sign for him.
It could be an interesting battle in the backfield for the defending champs, as Starks showed a lot of promise last season when the Pack won it all.
Tim Tebow vs. Kyle Orton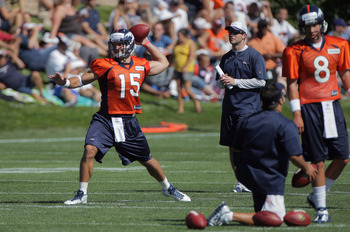 Doug Pensinger/Getty Images
For now, Kyle Orton is likely the starting quarterback for the Broncos.
After he failed to go to Miami like most expected, his home is in Denver for the time being.
Orton could still end up getting traded in the event of an injury around the league, but he is expected to be the No. 1 quarterback for the Broncos when the season begins.
Tim Tebow will battle him for the starting job, but he has been leading the second team to start off training camp.
Jimmy Clausen vs. Cam Newton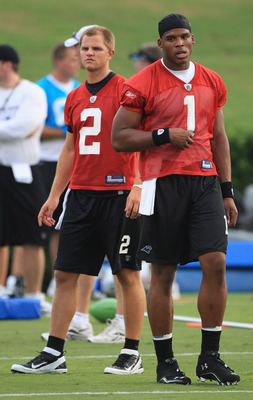 Streeter Lecka/Getty Images
After all the recent success of rookie quarterbacks around the NFL, it seems like a no-brainer that Cam Newton will be the starter in Carolina Week 1, right? Not necessarily.
It will start off as an open competition for the starting job, but Clausen gets the slight edge because of his experience.
It has been reported that Newton worked hard during the lockout, so don't expect him to just hand the job over to Clausen.
It will be very interesting to see which of these two young quarterbacks will be running the Panthers offense in September.
Keep Reading