Kobe Bryant: Why China Would Be Better Option Than Turkey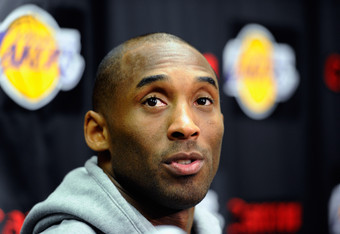 Kobe Bryant has made it clear that he is perfectly fine playing overseas if the NBA lockout ruins the upcoming NBA season.
There's a chance he could play in Turkey for Besiktas, which is the team that signed Derron Williams. There is also a chance he could play in China.
So which foreign land would be better for Kobe?
It may benefit him more to stay in America and rest up, but if the man wants to play, then let him play. Bryant grew up overseas, so playing outside of America isn't a crazy thought for him.
China would be a much better option than Turkey. If he were to play with Besiktas then the chances of him actually getting his money are less likely.
Yes, he'd be playing with Williams and I'm sure he'd have a blast doing that, but Besiktas is all talk at this point. They continue to claim that Kobe is coming to play for them, but he says there is a no deal.
At some point Kobe needs to say enough is enough and just rule out Turkey. He probably won't do that just in case there is no NBA season, and plans with China fall through.
The reason China is Kobe's best bet is because he is so loved over there. Kobe's jersey was the No. 1 selling jersey in China last year.
Chinese fans have long been faithful to Kobe, and it would be a great gesture for Kobe to play there.
However, the Chinese Basketball Association is seriously considering no opt out clause for any NBA player that signs with them. You can't really blame them for doing this because they have a right. it is their league and they'll run it however they want to.
They don't want NBA players joining their league for only a week or so if the lockout is lifted. It wouldn't surprise me if a new collective bargaining agreement is reached a few weeks into the season because several NBA players starting signing overseas deals. China wants to avoid that.
If this happens then Kobe will definitely skip out on playing overseas. He doesn't want to be stuck in China for a year, and neither does any other NBA player.
The Chinese Basketball Association is still discussing this, and if it doesn't happen then Kobe should chose them over Turkey.
Most recent updates:
This article is
What is the duplicate article?
Why is this article offensive?
Where is this article plagiarized from?
Why is this article poorly edited?