US Open Series Prediction: The Winners of Every Remaining Tournament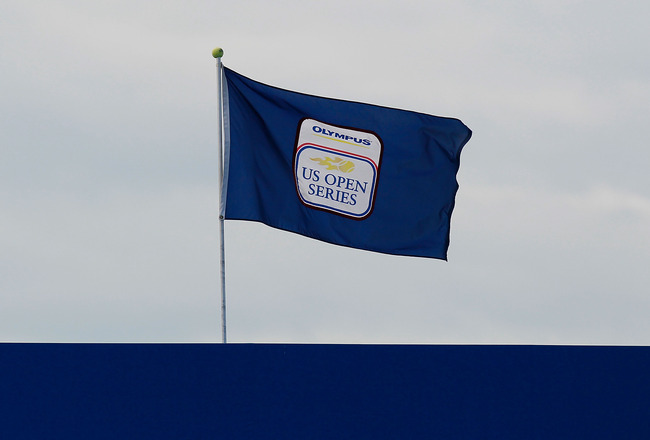 Kevin C. Cox/Getty Images
One of the most exciting parts of the tennis season is the Olympus US Open Series.
It is wonderful preparation for the US Open—the final major of the year. It gives players a chance to add an exclamation point to the end of their season.
The series kicked off last week with a tournament in Atlanta, Georgia. The final was as exciting as they come with Mardy Fish saving two match points to beat John Isner in a very entertaining final.
The run will go through five more cities with five very, very high-quality tournaments around the country.
The lineups are nearly complete, so I will try to predict the winner of each of these tournaments.
Enjoy!
Los Angeles: Juan Martin del Potro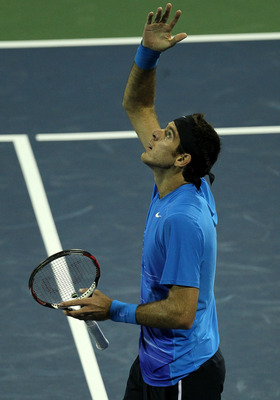 Stephen Dunn/Getty Images
The Farmers Insurance tournament in Los Angeles kicked off Monday. Top twenty players Mardy Fish and Juan Martin del Potro lead the field so far.
Sam Querrey—the defending champion—will not be participating at the 2011 edition.
Del Potro is the favorite to win this season's comeback player of the year. Injuries plummeted him down to world No. 384 before he commenced his ascend back into the top 20. He currently sits at No. 19.
His comeback has been capped by a couple of titles, Delray Beach and Estoril.
Although Mardy Fish—the top American and winner of last week's tournament in Atlanta—is a worthy opponent, Fish will be tired from the tough matches he played last week.
Since there is a steep drop-off after del Potro and Fish—Marcos Baghdatis is the No. 3 seed—I predict that they make it to the final where the Argentine will prevail in straight sets.
Washington DC: Viktor Troicki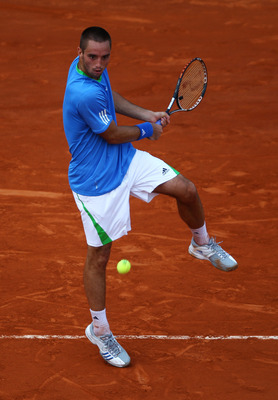 Clive Brunskill/Getty Images
The Legg Mason Tennis Classic in Rock Creek Park of Washington DC will start on August first.
A great deal of talent will be assembled there—two top 10 players as well as the defending champ.
However, none of these players will win the tournament. Instead, Serbian Viktor Troicki—the surprise finalist in 2008—will capture his second career title.
Gael Monfils—a wild card and top seed—has played well this year, but has yet to win any tournaments. His suspect track record on American soil makes it hard for me to see him taking home the title.
Mardy Fish is the two seed and probably would be the favorite if he hadn't just spent two weeks playing tough matches in other American cities.
Andy Roddick just hasn't been his usual self this year, losing early in virtually every tournament—not including his title in Memphis. However, he experience playing in DC, so I believe he will reach the finals.
Viktor Troicki has had his best season to date—all that's missing is a title. With no one else in the field primed to win, I see the Serb beating Roddick in three.
Montreal: Novak Djokovic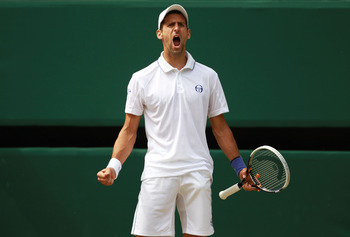 Julian Finney/Getty Images
The Rogers Cup in Montreal is the first of two tournaments during the series where virtually all the top talent is scheduled to compete.
Novak Djokovic has had a ridiculous season. He is 48-1 with two slams and has become the top-ranked player in the world.
In Montreal—where no. 4 Andy Murray is the two-time defending champion—Djokovic will once again reign supreme.
I see Djokovic facing Murray in the semis before competing against Roger Federer in the final.
In a highly entertaining final Federer—Djokovic's only loss this year—squanders a one-set lead to lose in a third-set tiebreaker.
I also expect Rafael Nadal to lose before the semifinals, more than likely to a big hitter.
Cincinnati: Andy Murray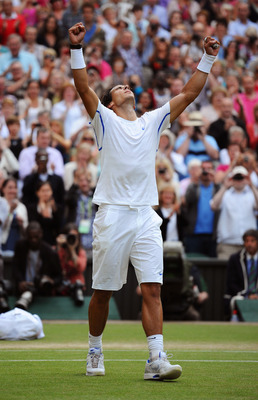 Clive Mason/Getty Images
Cincinnati is the second Masters 1000 on schedule and so far Novak Djokovic has won every similar event.
That will change in Ohio. Andy Murray will put an end to the run in the semis and then defeat surprise finalist Juan Martin Del Potro in the final.
Nadal won't lose as early, but del Potro will end Nadal's hopes in the semis, one round after defeating Roger Federer.
Del Potro will be too exhausted after playing two of the top players and his finals match against Murray will be relatively quick.
Winston-Salem: Jurgen Melzer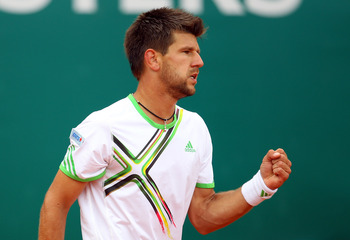 Julian Finney/Getty Images
The North Carolina tournament is new on tour, replacing the Pilot Penn event in New Haven, Connecticut.
The top player is Mardy Fish, however, he has already committed to playing every tournament in the series and will most likely pull out of this tourney.
That leaves Jurgen Melzer as the best player. Although guys like Sam Querrey and Alexandr Dolgopolov will be tough to beat, Melzer will come out victorious.
In an all lefty final with the Ukrainian Dolgopolov, Melzer will prevail in three tough sets.
It will be a great way to prepare for the US Open, where Melzer is considered a dark-horse.
Keep Reading