Liverpool Transfer News: Aquilani, Cole, Ngog, Maxi, Jovanovic and Poulsen To Go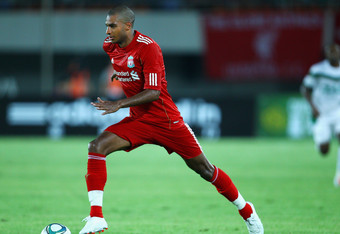 Feng Li/Getty Images
Kenny Dalglish and Liverpool Football Club have been amongst the big spenders in this transfer window, continuing on from the January window which saw Luis Suarez and Andy Carroll signed up.
So far, Anfield has seen the arrival of Jordan Henderson, Charlie Adam, Stewart Downing and Doni with the promise of more new faces to come.
But with a squad bloated in places, Dalglish knows that before more recruits are brought in, the current squad must be trimmed.
It is in particular the midfield, that now has far too many players competing for places. Indeed competition brings out the best in players when they know there is a teammate waiting in the wings, should the player currently in the first team begin to let performances slip. However, presently Dalglish's squad is too deep.
As preseason training now steps into a far more important critical phase, players, squads and coaches will want to finalise their playing staff sooner rather than later.
Needless to say, there will be quite a few players who will be exiting Liverpool Football Club in the not so distant future.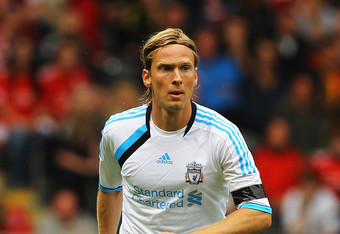 Christian Poulsen was a purchase by ex-Liverpool manager Roy Hodgson, who bought the defensive midfielder during his ill-fated and disastrous stint as the Reds' manager.
Poulsen was another player who had seen better days, who had already reached his best years earlier and would not be getting any better while at Anfield. The Danish player only made 21 appearances for the Reds last season and will not be making many more in the upcoming season.
New Fulham boss Martin Jol has tabled a £1.5 million offer to take Poulsen to Craven cottage according to http://www.eatsleepsport.com/fulham/jol-eyes-liverpool-midfielder-1246159.html
However, this would mean that Liverpool would make a £3.5 million loss on the player they bought only last summer.
The 31 year old Dane will not get many games for Liverpool next season, given the abundance of midfield talent open to Dalglish. It is not great business, but then the Reds could not have expected anything less, when they put Poulsen on the market.
They will certainly not have expected to make a profit on the player, but will wish to recover as much of the £5 million they invested; but must realise that that will be a struggle.
Bad business or not, Dalglish and the owners must just bite the bullet and off load a player that will not contribute much next season.
Earlier in the month The Daily Mirror reported that FC Copenhagen were willing to pay £2.5 million for Poulsen. That should have been a deal that was done. http://www.mirrorfootball.co.uk/transfer-news/Liverpool-flop-Christian-Poulsen-set-2-5m-move-home-Denmark-with-FC-Copenhagen-article766037.html
Whether it is £2.5 million or £1.5 million, Liverpool need to let all the dead wood in their squad go and Poulsen should be one of them.
This article is
What is the duplicate article?
Why is this article offensive?
Where is this article plagiarized from?
Why is this article poorly edited?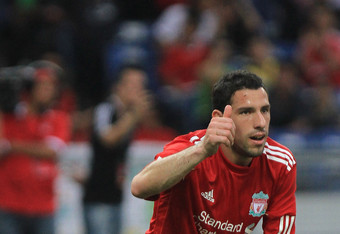 The arrival of Kenny Dalglish saw a great surge in the form of Argentine midfielder Maxi Rodriguez, with a flurry of goals and hat tricks to boot in the later half of last season.
Maxi's record was seven goals in three matches, prior to which his total number of goals in all his time at Liverpool was four.
It was envisaged that Dalglish had been able to get the best out of the intelligent wide player and that he had found a future at Liverpool.
But with the arrival of Stewart Downing on a huge money transfer from Aston Villa, Maxi's almost secure place on the flank looks to be in serious jeopardy.
In addition in mid June, the Guardian newspaper reported that Maxi was open to a return to his native Argentine to play for Newell Old Boys. http://www.guardian.co.uk/football/2011/jun/15/liverpool-maxi-rodriguez-argentina
Maxi came through the youth ranks at Newell Old Boys and a return is seen as a home coming for the 30 year old former Argentine international.
With a concerted drive to bring in youth at Anfield, Max is simply too old and not established enough in the Liverpool first team to have much of a future left at Anfield. It is a shame, as it was not until the last weeks of last season that fans saw the what Maxi could do. Actually, Liverpool never saw the best of Maxi, when he arrived at Anfield, he proved to be a played that had already seen his best days.
It would be true to say that Liverpool and Maxi will soon be parting company and it is likely that the Argentine midfielder will be heading back home.
This article is
What is the duplicate article?
Why is this article offensive?
Where is this article plagiarized from?
Why is this article poorly edited?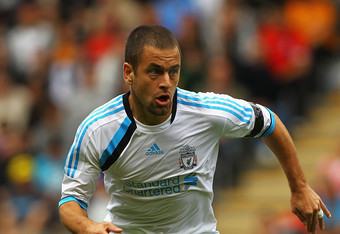 Liverpool thought the acquisition of Joe Cole from Chelsea was the capture of the year when he came to Anfield. But a disastrous start meant he was sent off right at the start of the season, hence missing games early on.
But his come back was hampered by injury and not having the full confidence of manager Kenny Dalglish. Despite having the backing of coach Steve Clarke, it would seem that Cole is surplus to requirement at Liverpool.
A talented player who can, on his day, be a magician with the ball, Cole has disappeared from the scene at the Reds and struggled with form and consistency.
With Dalglish looking to usher in a new dawn at Liverpool, Cole it seems has been left in the dark.
Rumours have been flying about where the little former England international would be heading. Aston Villa were touted as a team looking for some flair after losing both wingers, Ashley Young to Manchester United and Stewart Downing to Liverpool.
Even his old club West Ham were rumoured to have some interest, Tottenham Hotspurs were said to have taken a nibble but no solid bite came from either.
From the continent, Hamburg from Germany were also rumoured to have expressed an interest.
Cole himself will be looking for somewhere to keep his £90,000 a week salary intact and hence has expressed an interest to try to prove his worth at Anfield.
But with a wealth of talent at Dalglish's disposal, it would seem more likely that Cole will not being staying and most likely going. Where to, is yet to be seen.
This article is
What is the duplicate article?
Why is this article offensive?
Where is this article plagiarized from?
Why is this article poorly edited?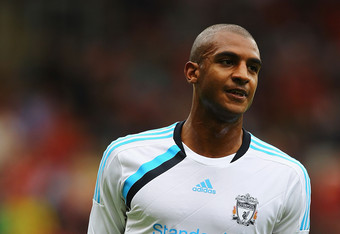 French striker David Ngog has not ever displayed enough to warrant a place in the Liverpool first team. Having made a majority of his appearances for the Reds as a substitute, Ngog has always appeared a little too lightweight for the rigours of the English Premier League.
In fact, it was in Liverpool's European matches that he put in his best displays.
In the recent Far East tour, Ngog has impressed many, especially club owner John Henry whose tweets suggested that the lanky Frenchman still had a future at Anfield.
Despite this support from upon high, it was always likely that Ngog would be leaving Liverpool this transfer window.
In the past days, the Liverpool official website has reported that Bolton Wanderers have inquired of the availability of Ngog and offered around £3 million for the player.
Liverpool would be interested in a deal, but only for around double the amount that Bolton are offering.
Bolton manager Owen Coyle, is looking for a striker having seen Johan Elmander leave the club after his contract ended for Turkish giants Galatasaray.
Ngog has appeared for the Reds of 94 occasions and scored 19 goals in all competitions.
A move to Bolton could be on the cards but Coyle is going to have to dig a little deeper to get his man.
http://www.liverpoolfc.tv/news/media-watch/liverpool-tell-bolton-6m-to-land-striker
This article is
What is the duplicate article?
Why is this article offensive?
Where is this article plagiarized from?
Why is this article poorly edited?
The protracted transfer saga of Italian international midfielder Alberto Aquilani took another twist, as the British daily newspaper The Daily Mail reported that Serie A outfit Fiorentina were extremely interested in taking the misfit player on a season long loan.
The story was run on the Liverpool Football Club's official website that Aquilani had flown to Florence to discuss the deal.
Aquilani, who arrived at Anfield injured in August 2009, never really was able to hold down a regular first team place after he became fit. There were brief glimpses of the Italian's talent in the few appearances he made but it was never enough for him to become a first team regular.
Last season Aquilani spent a successful season long spell at Juventus, but despite interest from the Turin club, a permanent deal could not be reached and the player reported back to Melwood at the start of pre-season training.
In the tour of the Far East, Aquilani was praised by owner John Henry and it appeared that his Liverpool days were not numbered after all. However, Dalglish has made it evident that if there is a chance to off load the talented Italian, he will do so.
The arrivals of Jordan Henderson, Charlie Adam and Stewart Downing has meant that Aquilani will struggle even make the bench this coming season.
The player's £70,000 a week wage packet is most likely the biggest hurdle that any club will need to get over if they are to secure Aquilani's services next season.
Aquilani, himself may have to accept a reduction in his salary to ensure that his gets regular first team football now that he is fully fit and back into the international fold.
http://www.liverpoolfc.tv/news/media-watch/aquilani-set-for-serie-a-return
This article is
What is the duplicate article?
Why is this article offensive?
Where is this article plagiarized from?
Why is this article poorly edited?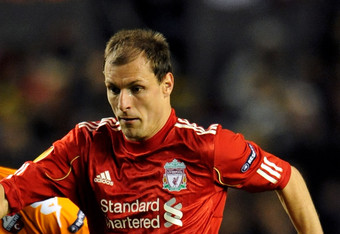 Liverpool's forgotten forward Milan Jovanovic is almost certain to move on this summer and there are reports that he is considering a move to the Middle East.
There have been reports in the media, that the Serbian was to be moving back to Belgium, with Anderlect expressing keen interest in the former Standard Liege striker.
However in recent days, the Liverpool official website has reported of a story coming from the British daily newspaper The Daily Mail, that wealthy Saudi Arabian club Al-Shabab Riyadh are interested in taking Jovanovic to the Middle East.
Importantly the Saudi club are willing to match the Serbian's current salary of £60,000 a week, a likely stumbling block to other moves.
Jovanovic arrived on a free transfer that was agreed by out going manager Rafa Benitez. The arrival Roy Hodgson at Liverpool saw Jovanovic slip far down the pecking order.
His best and most productive position is as a supporting second striker, but most of his appearances for the first team have been on the wings.
With the arrival of Dalglish, Jovanovic has seen little to no playing time and the new arrivals into the club will make it all the more difficult for him.
It is more than likely that Jovanovic will be moving on in the coming weeks.
http://www.liverpoolfc.tv/news/media-watch/jova-linked-with-move-to-middle-east
This article is
What is the duplicate article?
Why is this article offensive?
Where is this article plagiarized from?
Why is this article poorly edited?

Liverpool: Like this team?