New York Yankees Trade Speculation: Should a New Starter Be the Focus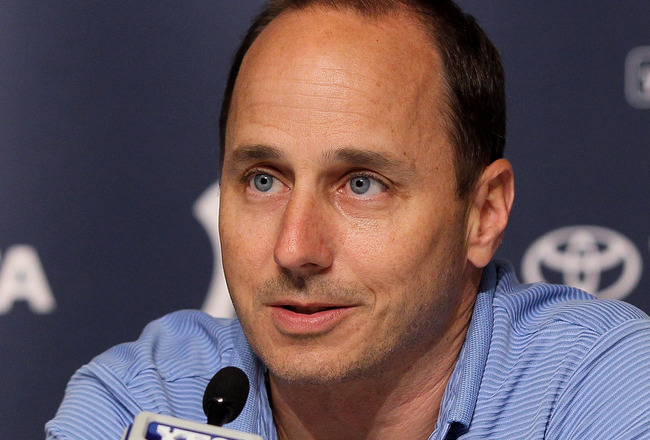 Jim McIsaac/Getty Images
The New York Yankees have a starting rotation that went into Spring training with question marks all around.
There was CC Sabathia as the ace. The one and only spot that was concrete.
After that there was AJ Burnett, who is a great clubhouse man for the Yankees. When Burnett is on the mound, no one knows if the dominant shut down pitcher is showing up or the man who misses his spots all night.
Then there was Philip Hughes who had a stellar first half to last seasons campaign and got an All-Star nod. He got hurt and thus became non-existent for the first half of this season.
Finally there is Freddy Garcia, Bartolo Colon and Ivan Nova. The former both were thought to be washed up starters who could no longer do it and the latter was trying to get his first shot in the major leagues.
This rag tag rotation has been able to shock a lot people, but is it time to think about getting another dominant arm to finish strong and enter into the postseason with confidence?
They absolutely should pick one up.
Here is a list of pitchers that are available or could possibly that the Yankees should look at.
Ubaldo Jimenez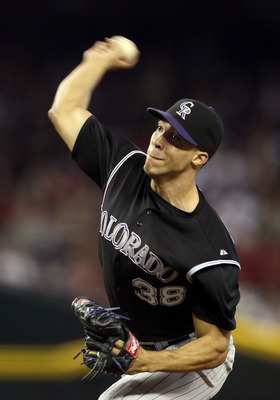 Christian Petersen/Getty Images
Ubaldo Jimenez had lightning in a bottle last season. He won 19 games, a personal best in his short career.
He has a dominant mid to high 90's fastball teamed with his 12–6 curve that comes in at the high 70's that he can make any batter off balance in the box.
With the right offense behind him giving him run support, Ubaldo Jimenez would enter into the realm of elite pitchers and the lightning in a bottle season would be released and replicated over and over.
James Shields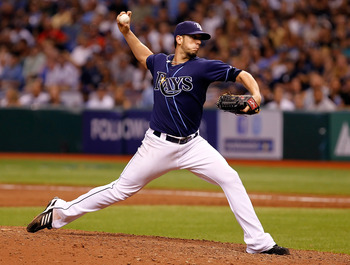 J. Meric/Getty Images
The New York Yankees are bold and reportedly asked the Tampa Bay Rays about the availability of James Shields.
The Tampa ace is an arm that would help the top of the rotation. He would bring concrete starts like CC Sabathia where the Yankees can go out confident because they see who is going.
Tampa supposedly said that he was off limits to the Yankees and Red Sox because they are battling for the division.
If the Yankees could part with a few good prospects and who were nearly ready to contribute at the Major League level, then Tampa would probably bite because they are a team that relies on the farm system to make them relevant due to their minimal amount of money they can spend.
Aaron Harang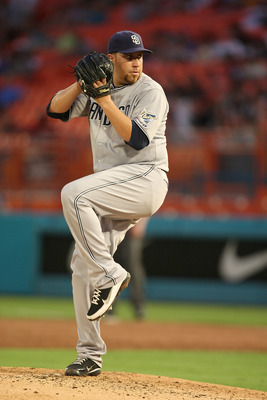 Sarah Glenn/Getty Images
Aaron Harang is not the big name that the other two on the list are, but he is a player who is of quality and experience.
He is a player whose consistency is why he is someone the Yankees should look at.
If the Yankees want help and a person to rely on night in and night out, the 33 year old is that man.
He is pitching well this season having a record of 8–2 with an era of 3.29.
With those types of numbers and his salary only being $3.5 million and a buyout clause in 2012, he is a pitcher that is worth taking a shot on.
If he can be consistent like he has and show himself to be of importance, then it it's a win-win situation. If not, then he can be moved or bought out.
Aaron Harang is perfect for this second half of the season and a playoff run.
Keep Reading

New York Yankees: Like this team?