10 Classic Comedy Sports Sketches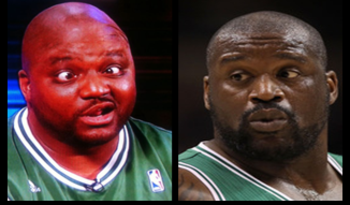 What makes a great athlete?
To some, greatness can be measured in the number of championship teams an athlete has been part of.
Others feel personal records are the mark of athletic immortality, while others, especially for the purpose of this video slideshow, feel being the subject of a comedy sketch that parodies you and some of your most memorable moments is the mark that says you are amongst an elite group of athletes.
With that in mind, here are 10 comedy sketches featuring some of sports most notable figures.
Shaquille O'Neal
Cast: Mad TV's Aries Spears as Shaquille O'Neal.
Tiger Woods
Cast: SNL's Keenan Thomson as Tiger Woods and Blake Lively as Elin Nordegren.
Terry Bradshaw
Cast: Mad TV's Frank Caliendo as Terry Bradshaw.
O.J. Simpson
Cast: Mad TV's Orlando Jones as O.J.
Fox NFL Sunday Team
Cast: From Mad TV, Jordan Peele as James Brown, Frank Caliendo as Terry Bradshaw, Ike Barinholtz as Howie Long, Frank Caeti as Jimmy Johnson and Arden Myrid as Jillian Barberie.
Jay Culter
Cast: The gang from South Park.
John Madden
Cast: Frank Caliendo as John Madden.
Brett Favre
Cast: Sean Carrigan as Brett Favre.
LeBron James and the Miami Heat
Cast: Parody movie scene from the film Der Untergang.
An Olympic Moment
Cast: From the TV show Royal Canadian Air Farce.
Keep Reading