Coaching Youth Baseball in 2011: My Eyebrows Are Gone
July 22, 2011
At the beginning of this 2011 season of youth baseball in the 10 through 12-year-old league, I promised my players that if they won the championship this year, they could cut my eyebrows off. 
"YES! Your eyebrows are going, coach!"
The kids were jumping around and laughing and screaming for eyebrows.
"Coach is going to lose his eyebrows!"
My daughter, who played second base for us, with a bit of a smile on her face, kind of tilted her head and looked at me with a "really?" look.
Another player, who never played for us before, walked up to me and excitedly asked, "OK, coach, so if we win the championship, we really get to cut off your eyebrows?"
"Yeppers."
He started jumping up and down with the rest of the team.
"We're gonna get coach!"
OK, OK, I thought.  Y'all have to get there first.
After the first practice, one of the parents walked up to me and asked me what I was thinking with that eyebrow thing.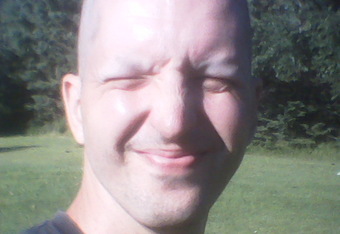 "Did you see how excited the kids got?  They're pumped up."  That's why I did it. 
I couldn't count how many laughs and head shakes I got from the parents.
That's how I coach baseball.  It has to be fun for the kids.  The kids have to go home after every practice with, "Guess what we did at practice?" or "Guess what happened at practice?"
One practice we did a drill with water balloons.  Another practice, we had a competition where the kids could win some old rookie baseball cards (Gary Gaetti, Frank Viola, Kent Hrbek).
Keeping the kids having fun, excited about baseball and wanting to show up to practice every day is what's important.
In our first game of the year, we were taking on a rival town who was already 1-0.  This is a small-town rivalry that equals the Vikings/Packers or the Yankees/Red Sox. 
We beat them 29-12. (Yes, it's baseball.)
After this game, the fans and players were really excited, and so was I.  But I was thinking, "Uh-oh, I might be in trouble here."
The parents and players hadn't forgotten either.  After that first game, I heard a few "Eyebrows!"
The second game came along and we won 14-9.
The third game ended in a 17-5 win.
After we went 3-0, I'm hearing "Eyebrows!" all over town.  I go to gas up my very coach-looking mini-van, and the cashier says, "Eyebrows."  I go get some groceries and in the aisle I get asked, "Worried about those eyebrows?" 
Yes, I was.  I was starting to worry about how I'm going to leave the house without any eyebrows.
We won the fourth game 16-7 and the fifth game 14-4.
The season is going great until the first inning of the sixth game.  After the top of the first, we were behind 0-8.  The fans looked shocked.  The players looked shocked. 
We came back and won that game 16-15 and improved our record to 6-0.  I thought that close game was exactly what we needed.
Last night, we played the championship game.
The players, fresh off that close game, now had a hunger in their eyes—and a bit of a silver shine, as the sun reflected off the electric razor hanging off the fence. 
Our starting pitcher looked at me and said, "I'm throwing a perfect game."
He didn't throw a perfect game.
He did throw a no-hitter.
We won the game 23-0.
My eyebrows are gone.