2011 MLB All-Star Game Lets Lowest Rating in History: What Can Be Done?
July 22, 2011
Jeff Gross/Getty Images
When it comes to the all-star games among the four major professional sports, the Major League Baseball midsummer classic has always stood out as the most popular. 
Between the combination of superstars, elite hitters and superior pitching, in addition to the uniquely competitive nature of the game, the MLB All-Star Game has historically been must-see TV, until recently. 
Despite the incentive over the past eight years for each league to win, in order to obtain home field advantage in the World Series, television ratings are lower than ever before. To give you an idea, the 1995 All-Star game received a television rating of 13.9, which is 101 percent higher than last weeks midsummer classic (6.9).
What's more, the All-Star Game television ratings have decreased 25 percent since 2008 (9.3). 
There seem to be a number of reasons for the decline in audience. 
To start, consider that prior to the 1997 season, interleague matchups only took place during the World Series. Therefore, the possibility of seeing the St. Louis Cardinals' ace pitch against the New York Yankees' best hitter, for example, was a novel occurrence. This is no longer the case. 
Another reason is the overall steady decline in interest in Major League Baseball over the past 30 years.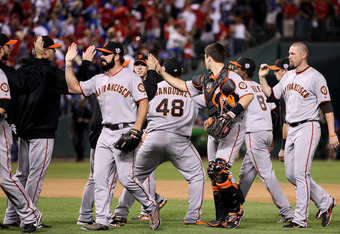 Christian Petersen/Getty Images
But is there a solution? 
My biggest problem with the All-Star Game is not the simple fact that home field advantage is on the line. As outrageous as the rule is, it is still a lot better than the old rule. For those of you who don't remember, up until the 2003 postseason, the AL had home field advantage during even numbered years (ex: 2002), while the NL was automatically awarded home field advantage during odd years (1993). 
Unfortunately for those of us that are rational, MLB Commissioner Bud Selig does not seem to have any intention of changing any of the All-Star Game rules any time soon. But since home field advantage is indeed on the line, three major flaws are immediately brought to my attention: 
1) Fans vote on the All-Star Game starting position players.
2) Every team must be represented.
3) Pitchers aren't eligible to play if they started the previous Sunday. 
Those three rules boggle my mind like no other. 
However, the players and mangers still have the power to get around many of the All-Star Game rules in order to give their leagues the best chance of winning as possible. Unfortunately, they haven't been.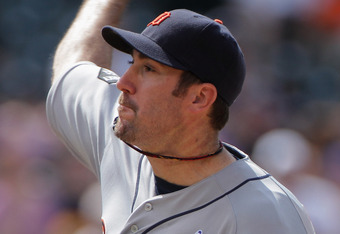 Nick Laham/Getty Images
For example, while it may be bogus that fans vote on the starting position players, it is not like any of the starters are required to play more than an inning, or even a couple pitches. With a total of 34 active players on each roster, there are plenty of early substitutions that should probably be made each year to help combat the fans mistakes. 
And as inexplicable as the rule is that every team must be represented, there is no rule stating that at least one player from all 30 teams must actually play.  
Finally, during last weeks All-Star Game, each of the following pitchers were ineligible to play because they had started the following Sunday: Felix Hernandez, Matt Cain, Cole Hamels, Justin Verlander, James Shields. 
Whether or not any of them were scheduled to pitch that Sunday or not, they should have either a) pitched the previous Saturday on three days rest, b) postponed their start until after the All-Star break or c) simply come into Sundays game as a relief pitcher.  
Commissioner Selig certainly hasn't made things easy for teams that are looking to earn home field advantage during the World Series. It is up to the players and managers to be creative. 
There were also several iffy injuries to guys like Alex Rodriguez, Ryan Braun, David Price and Mariano Rivera, among others, as well as inexplicable vacation plans by CC Sabathia. Not only do many of these guys have the potential to help their respective leagues win, but they are also are some of the most highly recognizable names in the sport. Without a plethora of well known stars, the All-Star game suffers. 
Although Major League Baseball television ratings have have declined, the All-Star Game still has the potential to be one of the most intense and popular events of the year in any sport. But in order for that to happen, great players must find a way to get into the game and managers may need to find ways around Selig's questionable rules and stipulations.