Pittsburgh Steelers: Rashard Mendenhall Learns Freedom of Speech Isn't Free
July 21, 2011
Jamie Squire/Getty Images
Approximately two months ago, Champion dropped Pittsburgh Steelers running back Rashard Mendenhall like a ton of bricks for making what were deemed controversial remarks about Osama bin Laden and 9/11. 
Now Mendenhall is seeking retribution.  He claims Champion violated the contract extension he signed with them in 2010. Mendenhall has now filed a $1 million dollar claim against his former sponsor.
The following tweets by Mendenhall set off the controversy: "What kind of person celebrates death? It is amazing how people can HATE a man they have never even heard speak. We've only heard one side..."
Mendenhall also added, "We'll never know what really happened. I just have a hard time believing a plane could take a skyscraper down demolition style."
Personally, I had no issues with Mendenhall's comments, but that's just my two cents.
According to Mendenhall's attorney Steven Thompson, the claim is not about the money; it's simply a matter of freedom of speech.  "For Rashard, this really is not about the money. This is about whether he can express his opinion."
Personally, I don't blame Mendenhall for filing a claim against Champion.  He was within his rights to file a claim if Mendenhall felt he was wronged.
I was very emphatic about this situation when the tweets first emerged.  For those of you who follow my writing fully, understand I'm all in when it comes to freedom of speech. 
If you analyze Mendenahall's comments, he simply provided an impetus to spur dialogue.  He didn't say anything that was distasteful or disrespectful.  He simply stated his opinion based on his vantage point.
In my opinion, how much freedom one has to speak correlates with who is doing the speaking.
Let's examine history for a moment.  Many past and present pioneers have spoken up for their rights in society and sports.
You all remember my man Patrick Henry?  In 1765, he said, "Give me liberty or give me death!" 
Henry was the mouthpiece for those who grew weary of being taxed by the British without proper representation. History has been both rewarding and kind to the likes of Henry for having the nobility to stand up for what he believed in.
Conversely, African-Americans during the Civil Rights Movement in the 1960's spoke out for equality of opportunity. African-Americans demanded fair housing, equal access to education, the right the vote and simply to be recognized as first-class citizens. 
Such demands were met with a fierce resistance amongst a segment of whites. History shows a portion of white America were not ready to relinquish the power and rights they amassed over four centuries without a fight.  In many ways, that fight continues.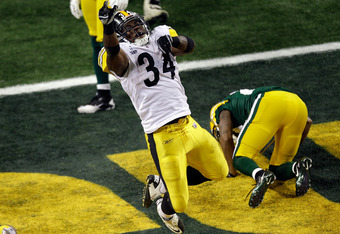 Rob Carr/Getty Images
The same holds true in American sports.  In 1968, Tommy Smith and John Carlos raised their gloved fists in protest at the Olympic Games in Mexico City.  Their silent gesture openly denounced American racism by literally using their platforms to show their displeasure of the ugliness of racism. 
For their silent gesture heard around the world, they were widely scrutinized by the media.
FOX Sportscaster Chris Myers made what I consider disparaging remarks about Hurricane Katrina victims and Latinos that largely went unnoticed last summer.  Myers issued the following on Dan Patrick Show, "My best is and maybe it's a little corny, but I like it. It's a great country here. We have disastrous issues where people pull together and help themselves and I thought the people in Tennessee, unlike and I'm not going to name names. When a natural disaster hits, people were not standing on a rooftop trying to blame the government, okay, they helped each other out through this."
Myers continued, "Middle Tennessee where a lot of hardworking, tax-paying, legal American citizens have been affected by the floods and are trying to rebuild their lives and they are helping out, and I think that other people around the country, of course the music industry in and around Nashville helping, without making a big deal out of it and I think that's a good thing."
Where was the outcry from the media?
Here's my point.  Typically, when African-Americans speak out in society and sports, they are crucified in the media.  Conversely, when whites speak out, their comments find their way out of the limelight often without repercussions.
According to The Institute of Diversity and Ethics in Sports 97, 86, 86 and 90 percent respectively of the sports editors, columnists, reporters and copy editors are white.
Facts indicate much of what is being disseminated in the sports media comes from a white vantage.  The lack of diversity in sports media directly correlates with how African-American athletes are often portrayed in the media. There is a sensitivity lacking in covering the African-American athlete that can be constructively combated by simply diversifying the media. 
I've never met Mendenhall, but I must say I respect his mind as a man moreso than what he does on Sundays.  He seems to understand that he is more than a football player.  He appears to be well-read, understands history and is not afraid to make his feelings known if asked a question.
Many African-American athletes are clueless when it comes to understanding history.  For me, Mendenhall is a very mild throwback to when the African-American athlete had to speak out. 
I'd venture to assert Mendenhall would understand what the likes of Fritz Pollard, Paul Robeson, Marion Motley and Jim Brown endured to pave the way for those African-Americans in the NFL today.  He appears to understand that he stands on the shoulders of many pioneers who help set the table for him.
In concluding, Mendenhall has a right to say what he pleases.  Not only do I agree with his tweets, I also concur with his claim against Champion. 
That's just my two cents, of course.
Email me directly: drttcd@gmail.com 
Follow me on Twitter: @DextersVPoint