Pat Gillick: Top 10 Trades by Hall of Fame MLB Manager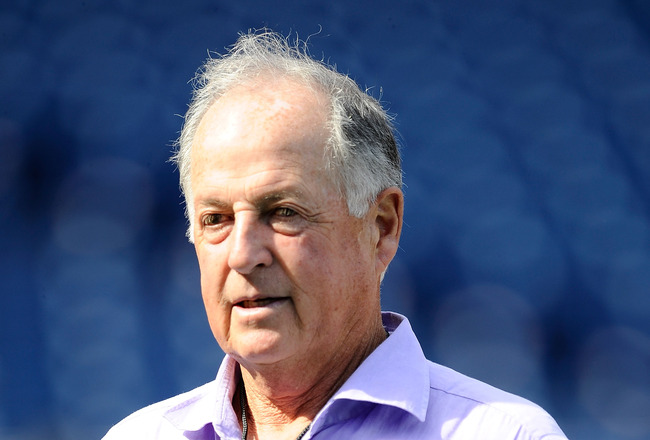 Pat Gillick
Jeff Zelevansky/Getty Images
On Sunday, July 24, 2011, Lawrence Patrick Gillick, aka Pat Gillick, will be inducted into the National Baseball Hall of Fame. For someone who had a nickname of "Stand Pat," he did anything but as general manager of the Blue Jays, Orioles, Mariners and Phillies. In the first of a three-part series, here's a look at the top 10 Pat Gillick trades. Tomorrow's article, top 10 Pat Gillick signings.
10. Baltimore Orioles: Acquire David Wells from Cincinnati Reds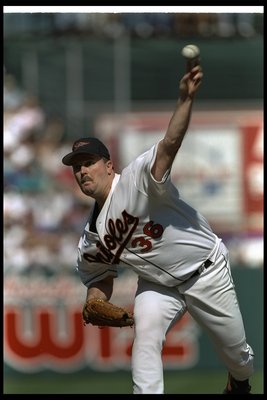 David "Boomer" Wells, Baltimore Orioles
Doug Pensinger/Getty Images
Boomer's short time in Baltimore provided big results. While he was only 11-14 in the regular season, he was 2-0 in three playoff starts, doing more than his share for the O's.
9. Toronto Blue Jays: Acquire Fred McGriff from New York Yankees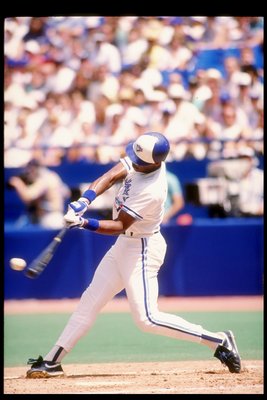 Fred "Crime Dog" McGriff
Rick Stewart/Getty Images
McGriff belted 125 homers with the Jays, second only to his 132 with the Braves, but in 400 less at-bats. This trade wasn't just about what the Crime Dog did for the Jays at the plate; it's the transaction he was later involved in that makes this acquisition so special.
8. Baltimore Orioles: Acquire Eddie Murray from Cleveland Indians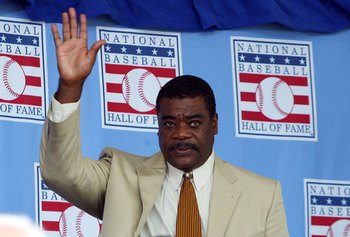 Eddie Murray
Jim McIsaac/Getty Images
Murray helped the O's in their '96 playoff push, but that's just a side note. Murray was brought back and clubbed his 500th home run with the club he hit so many with before.
7. Toronto Blue Jays: Acquire Juan Guzman from Los Angeles Dodgers
Guzman won 76 games with the Blue Jays and was a key component of the Jays' 92-93 championship teams. I think his hair was also the inspiration for the video in this slide.
6. Toronto Blue Jays: Acquire Rickey Henderson from Oakland A's
Rockey Henderson, Joe Carter and World Series trophy
Rick Stewart/Getty Images
Speed kills. Steve Karsay and Jose Herrera were a small price to pay to get the all-time base-stealing leader to fly north of the border.
5. Philadelphia Phillies: Acquire Jamie Moyer from Seattle Mariners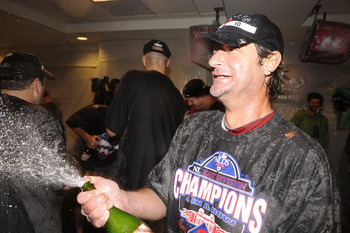 Jamie Moyer celebrates.
Mitchell Layton/Getty Images
Who trades for a 43-year-old and not only gets 56 wins out of him, but a win in each playoff series en route to a World Series title? Pat Gillick does.
4. Toronto Blue Jays: Acquire Devon White from California Angels

The Catch - North

This trade was overshadowed by a trade made three days later, but Devo was a defensive stalward in center for Toronto, winning a Gold Glove for each year he played there (five). He has a place in Blue Jays' fans heart with the Canadian version of "The Catch."
3. Philadelphia Phillies: Acquire Matt Stairs from Toronto Blue Jays

Matt Stairs game winning Home Run

Who trades for a 40-year-old—oh wait, I used that line already. Canadians have a bit of a soft spot for Stairs, who looks more like a beer-league softball player than a player who hits a huge home run for the Phillies in the '08 playoffs.
2. Toronto Blue Jays: Acquire David Cone from New York Mets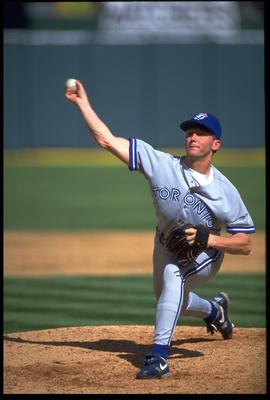 David Cone
Ken Levine/Getty Images
Gillick has admitted this was probably his best trade. Picking up Cone late in the season brought in another staff ace for the Jays. Sure, he gave up Jeff Kent, but with Alomar at second, Kent became expendable.
1. Toronto Blue Jays: Acquire Joe Carter & Roberto Alomar from San Diego Padres

Joe Carter wins World Series

Simply known to Toronto Blue Jay fans as "The Trade," Fred McGriff and Tony Fernandez were shipped to San Diego in exchange for Joe Carter and Roberto Alomar. Robbie became an instant fan favorite with his style and grace on the field, and his clutch home run in the ALCS versus the A's in '92 is probably No. 2 on the list of memorable Blue Jays home runs. No. 1, of course, belonging to the guy who was also included on the deal.
Keep Reading