College Football Predictions: Ohio State and 5 Teams in the Worst Shape for 2011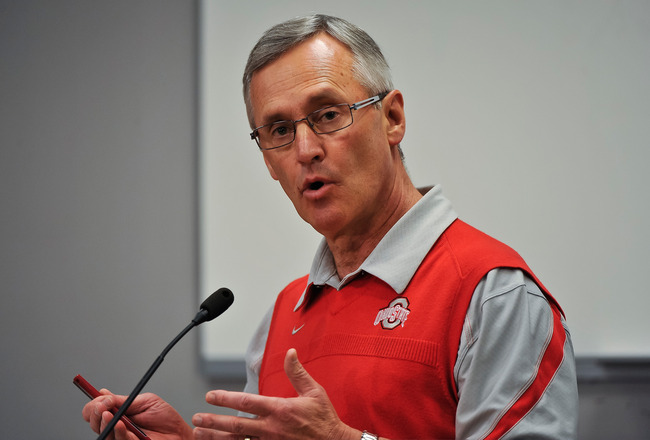 Jamie Sabau/Getty Images
NCAA football in 2011 promises an interesting season. The conference realignments have sent Utah to the Pac-12, Nebraska to the Big Ten, and Colorado to the Pac-12, among other changes.
The playing field is flush with new recruits, as well as seniors who opted to stay their final year, such as Andrew Luck.
There are also unfortunate teams out there who have an abysmal 2011 season approaching. There are teams drowning in sanctions, teams that have lost their coaches, and teams whose top players have departed for the NFL.
Here we will examine the five teams that are absolutely screwed for the 2011 NCAA football season.
Don't look for any of these teams to win a bowl game.
5. Stanford Cardinal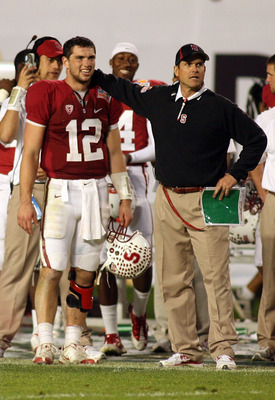 Marc Serota/Getty Images
Stanford had a pretty successful year in 2010, vaulting Andrew Luck to prominence, making him a consensus future No. 1 pick.
Why then, are they in trouble? The answer lies with Jim Harbaugh: he left.
Without his considerable coaching prowess, will they be able to repeat their 2010 success? Will Andrew Luck be able to maintain the same high level of play without his coach there to guide him?
Even if he can, will he hold back to avoid being injured before going to the NFL?
There is no way of knowing of course, but the Cardinal is not likely to do nearly as well without the services of Harbaugh.
Only time will tell, but the outlook isn't good.
4. Alabama Crimson Tide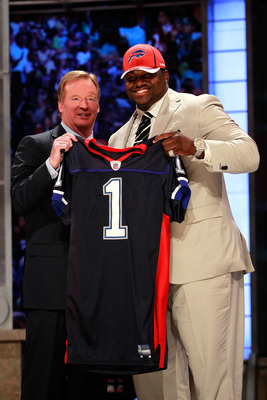 Chris Trotman/Getty Images
Alabama is another curious case. The Crimson Tide did not lose anything that they didn't already stand to lose this offseason, but they did lose a rather significant percentage of their starting players.
The Crimson Tide had the largest group of players in the first round of the 2011 draft class. Two of the first six picks were Alabama players: DT Marcell Dareus and WR Julio Jones.
Later in the first round, Alabama parted ways with guard James Carpenter and running back Mark Ingram.
Losing your best defensive player, your best receiver, your best back and your best offensive lineman does not bode well for a team heading into a new season.
If they're lucky, the new recruits will pick up the slack, but expect those four to be sorely missed.
3. Auburn Tigers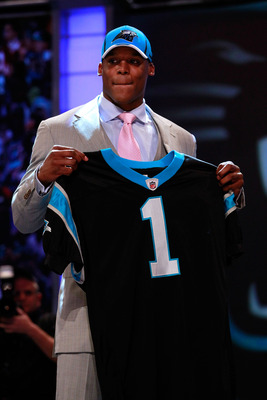 Chris Trotman/Getty Images
The national champions on this list? Think of it as the Super Bowl champion losing a bunch of free agents.
The Auburn Tigers rode all the way to the BCS title on the backs of Cam Newton and Nick Fairley, now with the Panthers and Lions respectively (lots of cats here?).
Without their best defensive player, who was arguably the best interior pass rusher in the NCAA last year, the Tigers' defense will suffer greatly.
Do I really need to explain why the offense is screwed without Cam Newton? He WAS the offense. The only thing Cam didn't do on offense was block. I hope they have a good replacement.
Without Newton and Fairley, I don't like Auburn's shot at any bowl title this year.
2. USC Trojans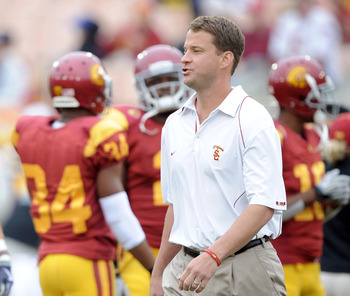 Harry How/Getty Images
There is only one team that is more of a mess than the USC Trojans, and it's still a close race.
Thanks to Reggie Bush (or the school or whoever you want to blame), the Trojans are banned from the bowl series for 2011, making them the only team on this list GUARANTEED to not even make a bowl game this year.
They also are losing 30 scholarships over three years, basically meaning that they had 10 fewer scholarships to offer to prospective players this year. That's 10 recruits they won't be getting.
Did I mention Lane Kiffin is the coach?
Oh, and did I mention they are banned from the bowl series? I did? Just making sure.
1. Ohio State Buckeyes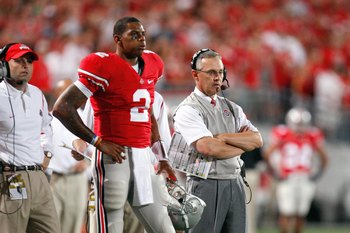 Gregory Shamus/Getty Images
The only reason that the Buckeyes are more screwed than the Trojans is because the Trojans are legally banned from the bowl series. The Buckeyes just don't have a chance at getting into one.
Ohio State has five players suspended for the first five games of 2011: Daniel Herron, DeVier Posey, Solomon Thomas, Mike Adams, and an additional player who remains anonymous.
On top of missing five starters to start the season, starting quarterback Terelle Pryor took off for greener pastures, leaving them without their budding star.
Then of course, there is the small matter of Jim Tressel resigning. Ohio State can't catch a break this year, so don't look to see any Buckeyes hoisting trophies in 2011.
Keep Reading

Auburn Football: Like this team?