NBA Continental Tournament: The Best Way to Start an NBA Season
July 20, 2011
Jeff Gross/Getty Images
NBA All-Star Weekend is one of the most expected for all basketball fans in the whole Earth. In a three-day period, we can see the best players in NBA dunking, shooting, showings their skills and competing against former players and WNBA players, but February is so far away from the start of NBA season.
It's evident that NBA needs to be re-invented every season. In order to it, a new event can be added to the NBA as the opening event of the season: an NBA Continental Tournament, in which the best NBA athletes playing divide into several teams based on the place where the players come from.
This competition will be played by five teams: NBA Western USA Team, NBA Eastern USA Team, NBA Europe Team, NBA Rest of America Team and NBA Africa-Asia-Oceania Team.
The tournament rules could be the following:
Every team will play one game against each team.
Every game will have four quarters of six minutes.
Every player has to play a minimum of one quarter and has to rest a minimum of one quarter.
There is no substitution in the three first quarters and only in the last quarter.
After a hard selection process, the team rosters that will play the first NBA Continental Tournament will be:
NBA Western USA Team: players born in Western Conference states
Starter: Chauncey Billups (Colorado), Ray Allen (California), Paul Pierce (California), Blake Griffin (Oklahoma) and Tyson Chandler (California)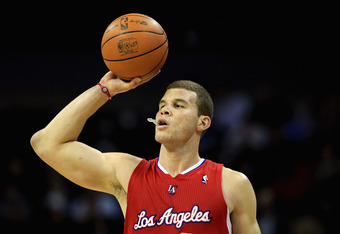 Streeter Lecka/Getty Images
Reserve: Jason Kidd (California), Russell Westbrook (California), Jason Terry (Washington), Stephen Jackson (Texas), Chris Bosh (Texas), Kevin Love (California) and DeAndre Jordan (Texas)
NBA Eastern USA Team: players born in Eastern Conference states
Starter: Derrick Rose (Illinois), Kobe Bryant (Pennsylvania), LeBron James (Ohio), Amare Stoudemire (Florida) and Dwight Howard (Georgia)
Reserve: Rajon Rondo (Kentucky), Dwayne Wade (Illinois),  Carmelo Anthony (New York), Kevin Durant (Washington DC), Kevin Garnett (South Carolina), Zach Randolph (Indiana) and David Lee (Missouri)
NBA Europe Team: players born in Europe
Starter: Tony Parker (France), Mickael Pietrus (France), Linas Kleiza (Lithuania), Dirk Nowitzki (Germany) and Pau Gasol (Spain)
Reserve: Ricky Rubio (Spain), Jose Calderon (Spain), Marco Belinelli (Italy), Andrei Kirilenko (Russia), Ersan Ilyasova (Turkey), Marc Gasol (Spain) and Andrea Bargnani (Italy)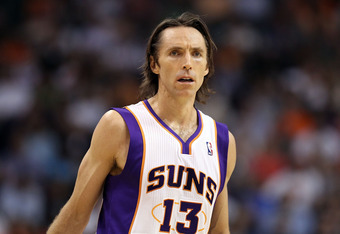 Christian Petersen/Getty Images
NBA Rest of America Team: players born in Canada, Mexico and South America
Starter: Steve Nash (Canada), Manu Ginobili (Argentina), Andres Nocioni (Argentina), Luis Scola (Argentina) and Nene Hilario (Brazil)
Reserve: José Juan Barea (Puerto Rico), Carlos Arroyo (Puerto Rico), Leandro Barbosa (Brazil), Carlos Delfino (Argentina), Anderson Varejao (Brazil), Tim Duncan (Virgin Islands) and Al Horford (Dominican Republic)
NBA Africa-Asia-Oceania Team: players born in Africa, Asia and Oceania
Starter: Patrick Mills (Australia), Christian Eyenga (Congo), Luol Deng (South Sudan), Serge Ibaka (Congo) and Andrew Bogut (Australia),
Reserve: Luc Mbah a Moute (Cameroon), Bismack Biyombo (Congo), Jianlian Yi (China), Hamed Haddadi (Iran) and Hasheem Thabeet (Tanzania)
Invited: Kirk Penney (New Zealand) and Sun Yue (China)
So what do you think? Is it a good idea to start the NBA season with this?