WWE: Vince McMahon's Firing Foreshadows Real Life Transition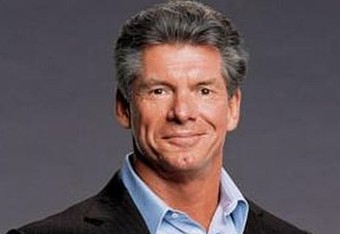 No, Vince McMahon hasn't really been fired, but we are looking at the beginning of the end of the Chairman and CEO.
At some point, the ride had to come to an end, as McMahon has led the WWE through numerous eras of glory and strife, all with the singular vision to turn his company into a global giant.
The Mr. McMahon character may be fading into the sunset, but behind the scenes, the real life boss will do the same in the near future.
Per Rajah.com:
On Monday's episode of RAW, Triple H returned to announce that WWE's board of directors has voted to relieve Vince McMahon of his day-to-day corporate duties. Although McMahon remains WWE's Chairman and CEO, the storyline of Triple H taking over WWE is reality-based.

With his son-in-law Triple H assuming more power behind the scenes,

While nothing is set in stone, the current plan is for Vince McMahon to remain in his role until WrestleMania 28 - when his son-in-law Triple H really would take over many of Vince's position as the 'top dog' in WWE. Even after Vince turns over the reigns to Triple H, he will obviously remain very influential, overseeing the corporate and creative aspects of the company's operations.
With McMahon in his mid 60s, the man couldn't keep up being the company's everything.
He has trusted people in positions of power, and will still have his imprint on the company, but he will never be able to leave people in permanent positions if he doesn't see how they behave once they have genuine responsibility.
It can't be easy for him to do, as McMahon is a notorious control freak, but it's something that has to happen to keep the company rolling and the business thriving.
Triple H has a nose for the business (pun not intended), and he has the ability to be a great wrestling mind for the WWE. Vince's daughter Stephanie has been active with the creative team for years, and will continue to thrive in that backstage role.
While a piece of my childhood is fading away as McMahon shrinks from the spotlight of being the driving force of an international empire, deep down I, and so many others know that it's what's right for the business.
More times than not in his illustrious tenure, McMahon has known exactly what buttons to push, what direction to go, and how to turn the WWE into a product that will resonate with fans around the world.
There have been ups and downs along the way, but when it's all said and done, McMahon is a genius, and even brilliant minds know when it's time to let other people take the ball and run with it.
The beautiful irony is that in the very end, the boisterous and egotistical chairman found the humility needed to allow others to take his place.
Most recent updates:
This article is
What is the duplicate article?
Why is this article offensive?
Where is this article plagiarized from?
Why is this article poorly edited?