WWE Monday Night Raw: Live Blog, Coverage, and Analysis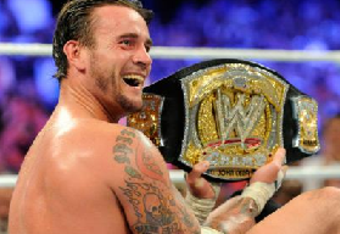 We're less than 24 hours removed from Money in the Bank, a night that turned out to be one of the most monumental in recent (and non-recent) WWE history.
Hopefully tonight's episode of Monday Night Raw will provide some answers to a few of the questions we're all asking ourselves after last night's pay-per-view.
It is confirmed that WWE Chairman Vince McMahon will be addressing the masses on the show, we will likely hear from John Cena, however CM Punk was photographed less than three hours ago at Wrigley Field, the site of tonight's Cubs vs. Phillies game, so we likely will not be hearing anything from the newly-crowned WWE Champion.
Let's also not forget that we have a new Mr. Money in the Bank on Raw in Alberto Del Rio.
With that we are less than 10 minutes from Monday Night Raw. Stay tuned for live, ongoing coverage and analysis.
Both Triple H and Vince McMahon are crying now, which adds a nice level of depth to the segment.
Triple H leaves with Vince McMahon still in the ring, crying in his pink suit.
The camera shows Triple H heads to the back, pans over to Mr. McMahon who gets a nice ovation from the crowd along with some "Thank You Vince" chants, and that's the end of the show.
John Cena is not being fired, and he heads to back.
Triple H then drops the bombshell that Vince McMahon is being relieved of his WWE duties.
Triple H goes onto say that The Board has decided to let someone else take over the day-to-day operations of WWE, and that person is Triple H.
Triple H says there was a Board of Directors meeting, and they sent Triple H here because they were concerned about the situation, more specifically concerned about Vince McMahon and his "extremely questionable decisions as of late."
But before Vince can say anything to Cena, Triple H's music hits and out comes Triple H in a suit, ready to join the party.
John Cena says if Vince McMahon tells him he is not welcome in WWE, he will walk onto another TV show and wrestler there. Cena even through in a "Brother!" to really get his TNA reference in there.
He then hands the mic to Vince.
John Cena takes the mic from Vince and says he will not go on a rant, because he knows what Mr. McMahon is about to do.
John Cena says he was okay with what was about to happen (it seems as though Cena thinks he is being fired, although VInce hasn't said that yet) because he didn't want to be the guy who screwed CM Punk like Vince made Shawn Michaels the "guy who screwed Bret."
Vince says that he would like to thank John Cena for everything he has done for WWE, but he has to make a business move.
Vince McMahon says he doesn't want to do what he is about to do (although he did not say exactly what that is yet), but it's time to get it over with.
With that John Cena's music hits and Cena comes down to the ring to join McMahon.
Vince McMahon says no one is bigger than the WWE and he can always "make" a new John Cena.
"CM Punk" chants are getting very, very loud.
Vince McMahon announced that they are running out of time and he will be postponing the final round of the tournament to next week.
Rey reluctantly exits in the ring and Mr. McMahon starts talking.
Before the match, Vince McMahon comes down the ring, presumably he'll be addressing the crowd.
After the break it's time for the main event, the WWE Championship match between The Miz and Rey Mysterio.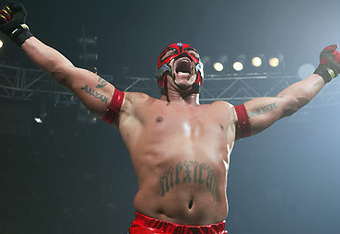 Rey hits the 619 and gets a three-count to advance to the finals of tonight's WWE Championship tournament.
This means that Rey will be facing The Miz for the WWE Championship next.
Rey seems to be coming back now, as he sets Truth up for the 619.
By far this is the best match of the tournament. Rey was able to get a few shots in, but Truth has stayed in control for the majority of the match.
R-Truth is able to stay in control, but when is the last time someone who was in control for the whole match actually won?
My pick for this match is Rey Mysterio.
We're back and now R-Truth is dominating the match.
We have a few near falls, and R-Truth hits his very cool-looking spinning shoulder tackle.
There is only 25 minutes left to finish up the Rey vs. Truth match and hold the final match of the tournament.
That's plenty of time, but let's hope the final match is given enough time to be a solid match.
The match starts with R-Truth and Rey grappling, with Truth staying in charge of Rey.
Rey gets up and begins to fly around the ring, with Rey gaining the upper hand.
With that we cut to commercial.
Rey Mysterio makes his entrance and R-Truth is on his way to the ring.
The winner of this match will go on to fact The Miz in the final round of tonight's tournament for the WWE Championship.
Before the last match of the semi finals begin, a video package hyping Tough Enough winner Andy Leavine is shown.
He is showing everyone his old neighborhood, which looks like a terrible area, as he said, his house was across the street from a meth lab, but that may just be part of his gimmick.
Let's not forget the promos featuring Alberto Del Rio in his "house" before his debut.
Scott Stanford is backstage with R-Truth.
R-Truth says the conspiracy kept him from winning the Money in the Bank briefcase last night, but it won't keep him from beating "Little Rey-Rey" tonight.
R-Truth vs. Rey Mysterio is up next.
The Miz starts to come back and hits Kofi Kingston with a Skull Crushing Finale and with that the match ends.
The Miz now moving onto to the finals of tonight's tournament and will face either Rey Mysterio or R-Truth.
Kofi Kingston is hitting some pretty great moves.
It may not be great to see him win the WWE Championship tonight, but it would be nice to see him get a main event push, one most fans would agree he deserves.
The match begins with The Miz selling his leg injury and Kofi Kingston in control flying around the ring.
This article is
What is the duplicate article?
Why is this article offensive?
Where is this article plagiarized from?
Why is this article poorly edited?