WWE Money in the Bank 2011: Best PPV of the PG Era or Another Disappointment?
July 17, 2011
Firstly, I can never remember a pay-per-view that has been as highly anticipated and as must-see as this year's Money in the Bank live from Chicago, Illinois.
However, as is always the case in the present-day WWE, the bigger the build a pay-per-view receives, the greater the potential disappointment.
However, I think it goes without saying that this is one of the most, if not THE most important WWE pay-per-view in a long time. This pay-per-view could essentially re-define the way WWE do business. Should the buy rate be high, WWE may continue the trend of ''edgy PG,''  as Jim Ross calls it, which could essentially open the door for the phasing out of PG, whether that would be a good thing or not.
Regardless, this pay-per-view has achieved something before it has even begun—it has broken the mould when it comes to the WWE pay-per-views we have become accustomed to.
WWE Money in the Bank 2011 is the first pay-per-view in a long time in which every match on the card has been given a decent build and is at the very least watchable, if not must-see.
Let's take a look at each match.
World Heavyweight Title Match: Christian vs. Randy Orton
This feud has actually been quite interesting over the last several weeks. For one thing, it hasn't gotten stale and WWE have used a tag-along superstar very well in this feud.
Whether it's been Sheamus, Kane or Mark Henry, WWE have managed to keep Christian and Orton apart and only interacting when necessary.
But what has this accomplished? Simply put, it has made fans loathe Christian. He picks his spots and attacks like a viper, pardon the pun, but as soon as Orton gets the upper hand, he flees and leaves somebody to else deal with Orton's wrath-like Kane last Friday night.
Now, because of this, the majority of the audience (kids) can't wait to see Orton get his hands on Christian, while the older audience can't wait to see how Christian is going to fair against Orton.
The match has had a decent build and should be good. Who knows, maybe the Celtic Warrior will stick his nose in. The outcome is far from predictable but I see Orton hanging onto the strap.
Big Show vs. Mark Henry
My god, an undercard match on a WWE pay-per-view that has actually been given a decent build?
I have to admit, I am really enjoying this feud, largely due to the unbelievable spots that have accompanied it on Raw and SmackDown.
Whether it be crashing through a cage, spearing someone off the stage or something as simple as putting somebody through the announce table, these moments have become memorable simply because of the size of the individuals involved.
I'm looking forward to this grudge match and I can't wait to seen how things play out. I see this one ending as a no-contest due to some other incredible spot, with this feud continuing for the next few weeks.
Kelly Kelly vs. Brie Bella, WWE Divas Championship
Obviously, this is the match I'm least looking forward to and I'll probably find myself taking a bathroom break or refreshing the web page to re-open the stream!
But, I must admit, this match has had a half decent build. Other than the fact that these two are the least deserving females to be participating in this match (Phoenix, Kim, Melina, anyone?), this match is just about watchable.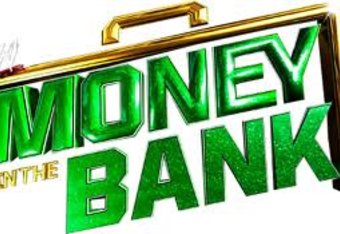 I see Kelly Kelly keeping the purple belt in this one, simply because she is so over with the crowd.
Money in the Bank Ladder Matches
Honestly, these matches need little to no build. The matches sell themselves simply because of their awe-inspiring moments and because they are spot-fests from beginning to end.
The conflicts between participants (Miz and Riley, Swagger and Bourne, Slater and Gabriel, Sheamus and Barrett) can only help the match. This should be another classic match, a match which has probably taken over TLC as the match with the most spots.
These matches are really hard to call, so I'm going to go with Riley or Del Rio for Raw and Barrett or Rhodes from SmackDown.
CM Punk vs. John Cena, WWE Championship.
As if I even need to say anything about this match. People are calling this the most important match in WWE in recent memory. It is without a doubt the most anticipated match on the card and will probably be responsible for the bulk of the buy rates.
People have thrown out ideas for the finish—Montreal Screwjob, Money in the Bank cash-in or just a clean win for Cena.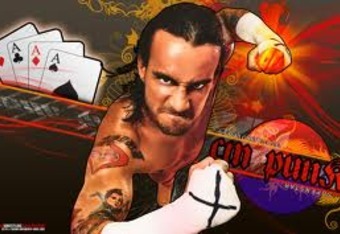 I've already given my opinion here about how I'd like the match to end.
Whether Punk actually leaves or has already re-signed, whether he wins or loses, this is going to be a great match.
My heart wants Punk to win and is telling me that CM Punk re-signed with WWE today and just wanted to make WWE worry and give them a kick in the backside.
But, my head isn't so sure and that's what makes this match the most must-see match of the last five years.
So, there you go. A WWE pay-per-view assessment in which the only conclusion that can be drawn is that WWE, if only for one night, has managed to rekindle the sacred art of building a pay-per-view.
I know I'll be watching closely to see how things play out, hoping my predictions above are right (except for Orton winning!), but more importantly, hoping I won't be disappointed.
So, WWE Money in the Bank 2011: the best pay-per-view of the ''PG Era'' or yet another disappointment?
All will be revealed in a few hours.
Thanks for reading.