The Top 5 Heels in WWE Today: Do You Agree?
July 16, 2011
I've often said this, and I'll always stand by what I said. Heels are never given enough credit in the WWE.
Yes, we 'boo' them, yes, we jeer them and logically speaking, I know they are supposed to be 'boo'ed and jeered at because that's their on-screen persona. But nevertheless, one must always remember that without quality and credible heels, the top baby-faces of the company would never be in the positions that they are in right now.
For the benefit of those who do not know what I mean by the term 'heels', I'll explain.  They are actually the 'bad guys' that the audience is supposed to hate on. So I guess the meaning of the term 'baby-face' should be a no-brainer.
The WWE has seen some of the best heels throughout the Attitude and/or PG era, and some of them have certainly left that 'heel mark' behind after parting ways with the company.
I'm talking about guys like Chris Jericho, Steve Austin and Edge. Make no mistake, they were the best baby-faces at one time or another, but it was their heel persona which had taken passionate fans like myself to adulate them and appreciate all that they have done for the company. Anyway, this article mentions the top 5 heels in the WWE today. These are just my thoughts and preferences so do feel free to disagree. The guys that I have chosen have been carefully considered by me, and I've judged them based on their mic skills, ring-work, etc. So here they are: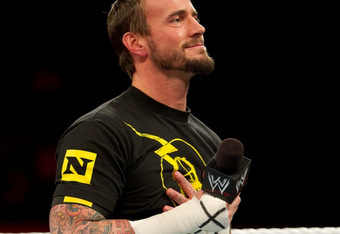 1st: CM Punk
I've been a huge admirer of Punk's ability, and he's certainly one of the best guys the Pro-Wrestling industry has to offer.
And in all honesty, officials in the WWE have been smart enough to notice that and have thus, made him a three-time World Heavyweight Champion and a one time ECW, tag-team and Intercontinental Champion. Above all else, one of his most precious accolades involves him being a 2 time Money-In-The-Bank winner, the only superstar to have clinched that briefcase twice.
CM Punk possesses something that most superstars can't naturally have—the heel look. When he goes out into the four-sided circle, he has that ability and expressions to convince people of how good he can play the role of a 'bad guy', and that's something which has certainly wowed fans and myself alike.
And let's not get carried away here: Punk has many more abilities in his arsenal than the ones mentioned above. And of those abilities, the one that stands out has to undoubtedly be his microphone work. Like him or not, Punk is indeed one of the guys who can truly cut a promo and trash-talk. He rarely stutters, and is extremely comfortable on the mic. Adding to this, he has perhaps one the best wrestling move-sets that the industry has to offer, and his matches hardly ever disappoint.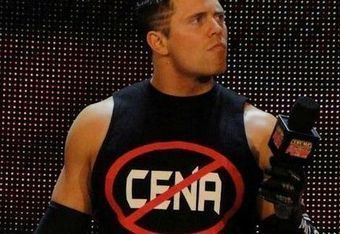 All in all, Punk is the complete package. It's a shame that he wants to leave the WWE after the Money In The Bank PPV, and sometimes I truly wonder why WWE don't 'give-in' to demands of their top superstars.
2nd: The Miz
Everybody knows that the self-proclaimed 'Awesome One' has the unique ability of talking-the-talk, and don't worry he didn't talk his way to being second in my 'top 5 heels list'!
As a matter of fact, he made it this far because he has earned it. He unquestionably has a phenomenal ability to deliver good promos.  Even though there are some that might question his in-ring work, I will assure you that he has more moves in his arsenal to keep us entertained.  More moves than John Cena if you know what I mean.
The Miz is a former WWE champion. He has held the WWE tag-team titles a couple of times, and is a former United States Champion. 
I will strongly admit that I was one of those who questioned WWE's decision to give the WWE Championship strap to the Miz, but my oh my, he has proved some of us wrong now, hasn't he?
The Miz has been good in that title picture, and like him or not I think he most certainly has been thoroughly entertaining thus far. I wouldn't necessarily say that it's been all Jekyll and no Hyde for 'The Awesome One' because there were at times whereby I felt he could have done more to get a better reaction from the audience.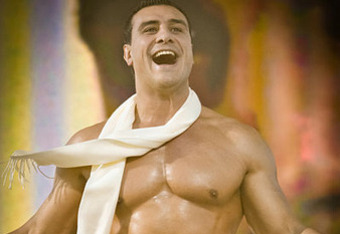 With that said, The Miz has the ability to be one of the best heels that this company has ever seen, and I truly hope officials would use him both wisely, and of course, properly.
Another fact that I like about The Miz, is his ability to put on good feuds with any wrestler. I'm not openly saying that his feuds have been superb, but rather the feuds that he has been involved in are often good, and not lackluster.
3rd: Alberto Del Rio
In a short period of time, Alberto Del Rio is one of the very few superstars that have made an impact in World Wrestling Entertainment.
The Mexican aristocrat first made a name for himself in Mexico, before penning a deal with America's biggest Pro-Wrestling company. For those who do not know, Del Rio is actually a former professional Mixed Martial Artist, boasting a professional record of 9 wins and 4 losses. Del Rio has also fought in the now defunct PRIDE Fighting Championships, and during his tenure there, he faced arguably the biggest opponent of his career in Mirko 'Cro Cop'. Del Rio was knocked out in 46 seconds by the MMA veteran, after 'Cro Cop' landed with one of his vintage left kicks.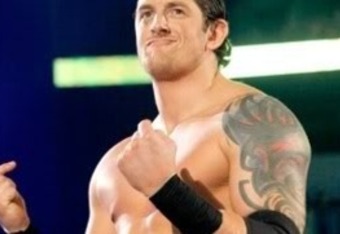 When Alberto Del Rio first burst onto the scene in the WWE, I was highly impressed with his entrance and the impression that he had provided as a heel superstar.
However, I did have some doubts over him. Initially, I thought that WWE was just trying to emulate this guy into the new John Bradshaw Layfield, but boy was I wrong. Del Rio impressed me tremendously with his microphone and in-ring work. To date, he speaks extremely well with the mixture of Spanish and English in his promos.  And in my humble opinion, he does this better than his Mexican counter-part, Rey Mysterio.
That's not all folks; To date, the 2011 Royal Rumble winner possesses one of the best wrestling skill-sets in the PG era and has certainly brought in some of his MMA striking expertise to the Pro-Wrestling industry.
With the flamboyant wrestling moves and microphone skills, Del Rio makes it to third in my top 5 list, behind The Miz and CM Punk.
4th: Wade Barrett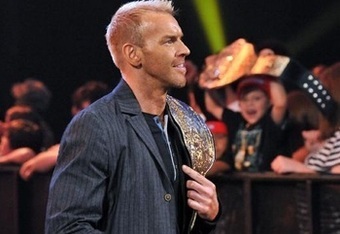 The former bare-knuckle boxer places fourth in my 'top 5 heels list'.
Wade Barrett became relatively well-known after competing and winning the first season of WWE NXT. The Preston native became a favorite of mine after impressing me during his tenure in NXT. He showed me that he had good microphone skills, and good ring-abilities too.
But are we supposed to be surprised? I don't mean to be stereotyping, but most English professional wrestlers seem to excel in the Pro-Wrestling industry. And I'm talking about guys like William Regal, Desmond Wolfe, Douglas Williams, and Brutus Magnus. In one way of another, these guys revolutionized the Pro-Wrestling industry of today.  And make no mistake about this—Wade Barrett is worth mentioning in that list.
I'm sure all of us were caught off-guard when the season 1 rookies of NXT literally destroyed the main event of RAW a few months ago, thus paving the way for the rise of the Nexus.
Wade Barrett impressed me when he assumed the position of a leader, and did likewise for a stable that was created later on otherwise known as The Corre.
Barrett is also a former Intercontinental Champion, and has also competed several times in the main event for the WWE Championship. In my humble opinion, Barrett's athletic look is one of the attributes that gives him the natural heel look and persona.
Only a fool would say that Barrett isn't good, because to date, he has proved to fans that he has the ring and microphone skills to survive in the Pro-Wrestling industry. It'd be interesting to see how officials or creative for that matter put him to good use, because we've already seen how the careers of the likes of Jack Swagger has gone down the drain.
This man has what it takes to be the best heel that the industry has ever seen, but he needs to be given the opportunity and the experience to excel.
5th: Christian
Perhaps best known for being a 7 time tag-team champion with Edge, Christian makes it to number 5 of my list.
The Canadian has won many accolades in the Professional Wrestling industry, holding multiple championships that most notably include the NWA World Heavyweight Championship, the ECW Championship and the WWE Intercontinental, tag-team and World Heavyweight championships. On a side note, Captain Charisma has also been a 1-time holder of the WWF European, Light Heavyweight and Hardcore championships.
Throughout his career, Christian has wowed fans alike in a myriad of matches, and most notably gained recognition for his epic Tables, Ladders and Chairs matches. Christian has had the opportunity to be both a face and a heel throughout his entire career, and without a doubt he has been pretty much a success in portraying those roles.
Christian is an experienced individual and certainly knows the roots to the four-sided circle. He has good microphone skills, and a good wrestling move-set to go along with it. Christian had a good official villainous run during his time in TNA, but it's his heel run in the WWE that has caught my attention.
After being drafted to Smackdown, Christian's heel change honestly caught me off-guard. That is because Christian was so popular and over with the fans, that I initially thought that he would not have what it takes to be a credible heel. And I was proven wrong, because Christian turned out to be a great heel. He was easily able to get reactions from the crowds.
I felt this was pretty impressive, because I believe that it takes a while for the WWE universe to know what makes a legitimate heel.
And in all honesty, Captain Charisma did it almost instantaneously.
In conclusion, I would like to add that there are many superstars or wrestlers rather, that can be worthy of being in my 'top 5 heels list'. However, I've analyzed based on a couple of criterions, and felt that the above mentioned wrestlers deserve more credit than most heels.