Fantasy Baseball: Robinson Cano and the Top Players for Each AL East Team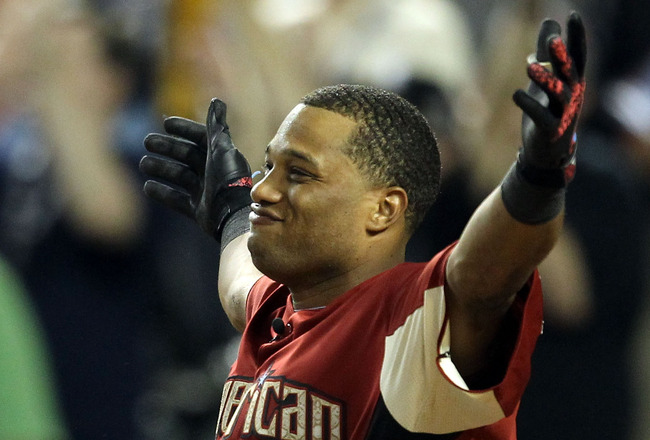 Christian Petersen/Getty Images
The AL East is deep like always, and it's not just the Red Sox and Yankees with the top fantasy baseball players. The Blue Jays, Rays and Orioles all have top players, and each team—with the exception of the Orioles—has a perennial MVP candidate.
Here is the top fantasy player for each team in the AL East.
New York Yankees: Robinson Cano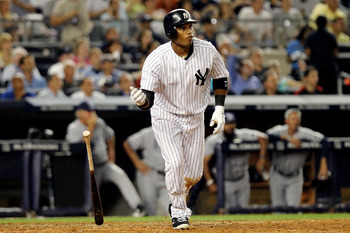 Robinson Cano
Nick Laham/Getty Images
Robinson Cano is continuing to have another stellar season in New York, and is baseball's best second baseman, no questions asked.
Cano is projected to finish the season with a .300 average, 28 home runs, 105 RBI and more than 100 runs again. He may not end up a Hall of Famer after his career is over, but he is going to be the best second baseman in baseball for a while.
Boston Red Sox: Adrian Gonzalez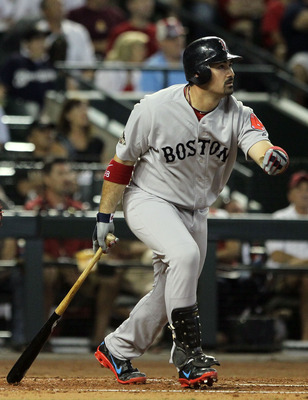 Adrian Gonzalez
Jeff Gross/Getty Images
Since coming to Boston in the offseason, AGon has torn up AL pitching this season, batting .354 with 17 HR and 77 RBI. He's on pace to finish with 139 RBIs and 31 HR in hitter-friendly Fenway.
Throughout his career with the Padres, Gonzalez only batted over .300 once and is batting 63 points higher than his career average. AGon is has a good chance of being the AL MVP if he continues hitting at his current pace.
Tampa Bay Rays: James Shields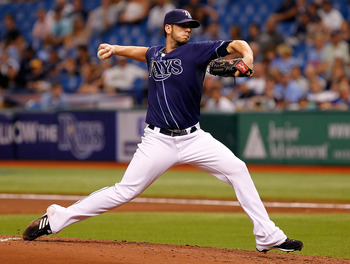 James Shields
J. Meric/Getty Images
James Shields' stats are looking a lot like last year's Cy Young winner Felix Hernandez.
Shields' win/loss record doesn't look too nice, but the rest of his stats are off the charts. So far Shields' WHIP is 0.98, and his ERA is 2.33.
If the Rays' offense gets going, he could finish with a better record than his projected 14-13 record.
Toronto Blue Jays: Jose Bautista
Jose Bautista
Elsa/Getty Images
Jose Bautista is continuing right where he left off last season.
Bautista is leading the majors with 31 HR and is batting a stellar .334 this season. He is projected for another 50 HR-season and 113 RBI.
Although he started the season playing outfield, Bautista is now playing third base. He is expected to continue his stellar season as long as he stays healthy.
Baltimore Orioles: Adam Jones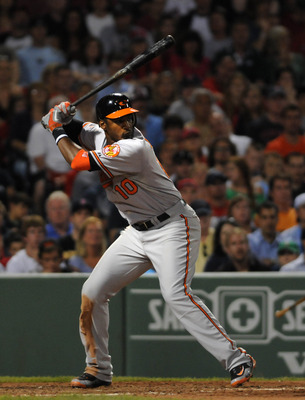 Adam Jones
Darren McCollester/Getty Images
Adam Jones is having a good season this year, and has been one of the Orioles' best and most consistent hitters.
Before this year, the most HR Jones had in a season was 19. He is on pace to hit close to 25 HR and get around 90 RBI, which would be 20 more in only 119 games than his career-high from 2009.
Keep Reading