MLB All-Star Game: Immigration Activists Stage Protest Against Arizona Law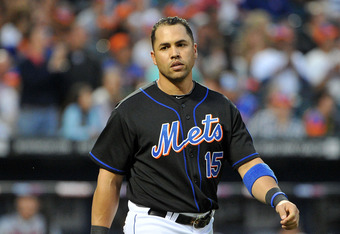 As the fans at home wonder whether Roy Halladay might have another perfect game in him, I'd like to draw your attention to something happening off the field.
You might recall there being some controversy about a year ago when Arizona announced a strict anti-immigration law known as SB1070.
Ozzie Guillen sounded off on the proposal and the MLB players' union issued a statement criticizing the law.
"Most (immigrants) are workaholics," said the Venezuelan-born Guillen. "This country can't survive without (them). I'm sorry but a lot of people from this country are very lazy. We aren't."
The law, passed by Gov. Jan Brower in April, "requires all immigrants to obtain or carry immigration registration papers and requires police, while enforcing other laws, to question people's immigration status if there is a reasonable suspicion they're in the country illegally."
Although SB1070 would have no effect on any baseball players, it is nonetheless being viewed as an affront to the Latino community. That's Somos America comes in.
The pro-immigration group set up outside of Chase Field before the All-Star game and passed out white ribbons to fans, hoping to raise awareness about the law and mount support against it.
Many activists went so far as to call for the All-Star Game to be moved outside of Arizona, or for the game to boycotted altogether by players and coaches. No such boycott occurred, obviously, but that doesn't mean that Bud Selig and the rest of baseball doesn't support Somos America and their movement.
MLB, of course, owes a large share of its success to the Hispanic and Latino community. As the game has grown internationally many teams received an influx of talent from previously untapped Latin American countries.
Among the Latino-born players you might recognize in this All-Star Game are Carlos Beltran (Puerto Rico), Jose Bautista (Dominican Republic), Miguel Cabrera (Venezuela), Robinson Cano (Domincan Republic), Felix Hernandez (Venezuela), David Ortiz (Dominican Republic) and many, many more.
If SB1070 is upheld by federal court and extended to other states, then no players from any of these baseball powerhouses would be able to immigrate into the U.S. Who would be the next Miguel Cabrera? The next Felix Hernandez?
Baseball is a form of entertainment and politics is, well, politics. But when the two cross paths it's important that the people who have a voice (professional athletes) stand up for what is right.
Most recent updates:
This article is
What is the duplicate article?
Why is this article offensive?
Where is this article plagiarized from?
Why is this article poorly edited?